Niko B and Mary Steven's guide to falling in love with nature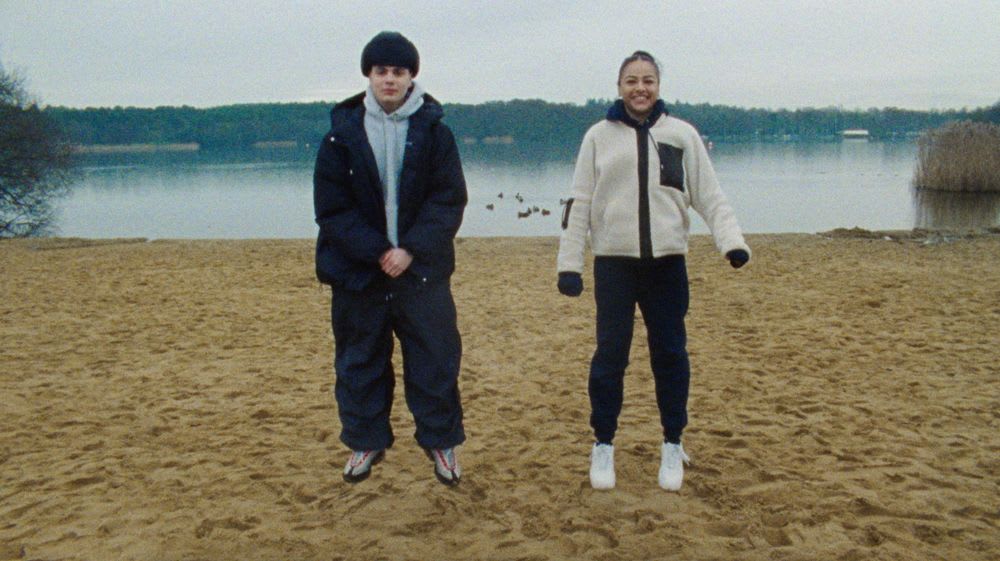 Follow rapper Niko B and Tik Tok star Mary Steven as they explore the British countryside for new series Nature's Calling
Think birdwatching is for old white men in anoraks? What about cold-water swimming – probably middle-aged women? Enter Nature's Calling, the new series changing the way you think about the outdoors. By sending two city-loving Gen Zers on countryside missions across the UK, Nature's Calling proves there's power and joy for young people to be found in the outdoors. You may have explored more green spaces than ever during the pandemic, but what about now? Have you forgotten the feeling of being in the fresh, open air? Forget the overdone walk in the park, this show is going to give you a whole host of new outdoor ideas. After all, nature is for life, not just for lockdown.
Perhaps like you, the series' two hosts (who had never met before) are die-hard city fans. For 21-year-old rapper Niko B (aka Tom Austin), it was growing up in the countryside town of Newport Pagnell, Buckinghamshire that caused a craving for city life. "Home made me think of nature as boring," says the 'Who's That What's That' singer. "I like being in London where it's super busy and there's always something happening." In contrast, 23-year-old Tik Tok star Mary Steven (@oatmilkleader) found being born and raised in the capital made her a "city girl" for life. "The outdoors has always been out of my comfort zone. Feeding the ducks as a child was the extent of my relationship with nature before Nature's Calling," says Mary. "For exercise, I've always preferred indoor classes like Soul Cycle for the community, rather than a solo run."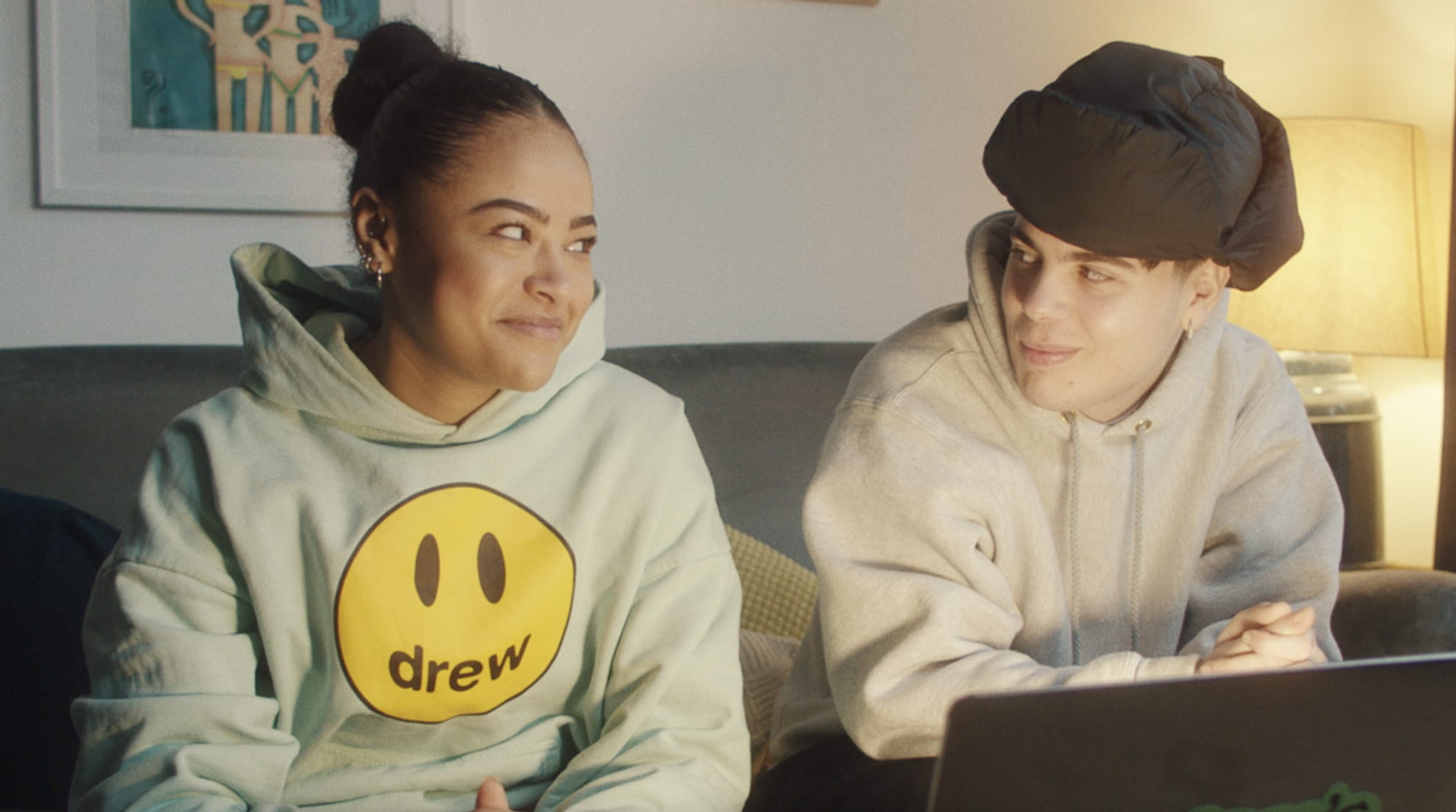 "The water was so cold it felt like I was having an out-of-body experience"
Mary Steven, AKA oatmilkleader
Lockdown was the first time both Mary and Tom sought out green space more regularly, with park walks and runs, but as soon as normal life resumed, they were back to old (indoor) habits. Tom believes this has everything to do with instant gratification: "Most young people have short attention spans and the outdoors, for example, a slow walk in a field, doesn't provide the instant gratification or entertainment we're used to." But what if the outdoors didn't always have to be a slow walk? (It doesn't.) And what if there was a huge community element too? (There is.)
The first task in Mary and Tom's Nature's Calling journey was wild swimming. In England. In January 2022. Based around the Wim Hof method, which combines putting your body in freezing temperatures and specialised breathing techniques, there is thought to be a myriad of health benefits, including better sleep, balanced hormones, a stronger immune system and an increased production of endorphins. Thrown quite literally into the deep end by their instructor Kat, our hosts learned how controlling your breath in freezing temperatures can help in stressful situations on land too. Kat started wild swimming when she needed a way to cope with lost loved ones and found it to be her only relief.
"Making it through that uncomfortable situation was invigorating, it made me feel like I could do anything"
Tom Austin, AKA Niko B
"I was in full panic mode at the start," says Mary. "The water was so cold it felt like I was having an out-of-body experience." This kind of shock allows you to completely reset your mind, and for Tom, the pain was worth it. "It made me realise that if you're always comfortable in life, you'll never have the chance to grow," he says. "Making it through that uncomfortable situation was invigorating, it made me feel like I could do anything."
Next, the pair went birdwatching, a lesson in extreme patience. Dressed in camo and armed with binoculars, they spent the day searching for different species and feeding hundreds of red kites with their guide, Aaron Sterling, a seasoned bird-watcher who encourages a new generation to take up his hobby. "That was one of the best days of my life," says Tom, who thrived amongst the wildlife. "There was a lot of waiting, but it forced us to be observant and really present, which was nice." Mary's reaction was less enthusiastic (she's not a bird fan), but the long moments of pause made her realise how unnecessarily fast paced she lives her daily life.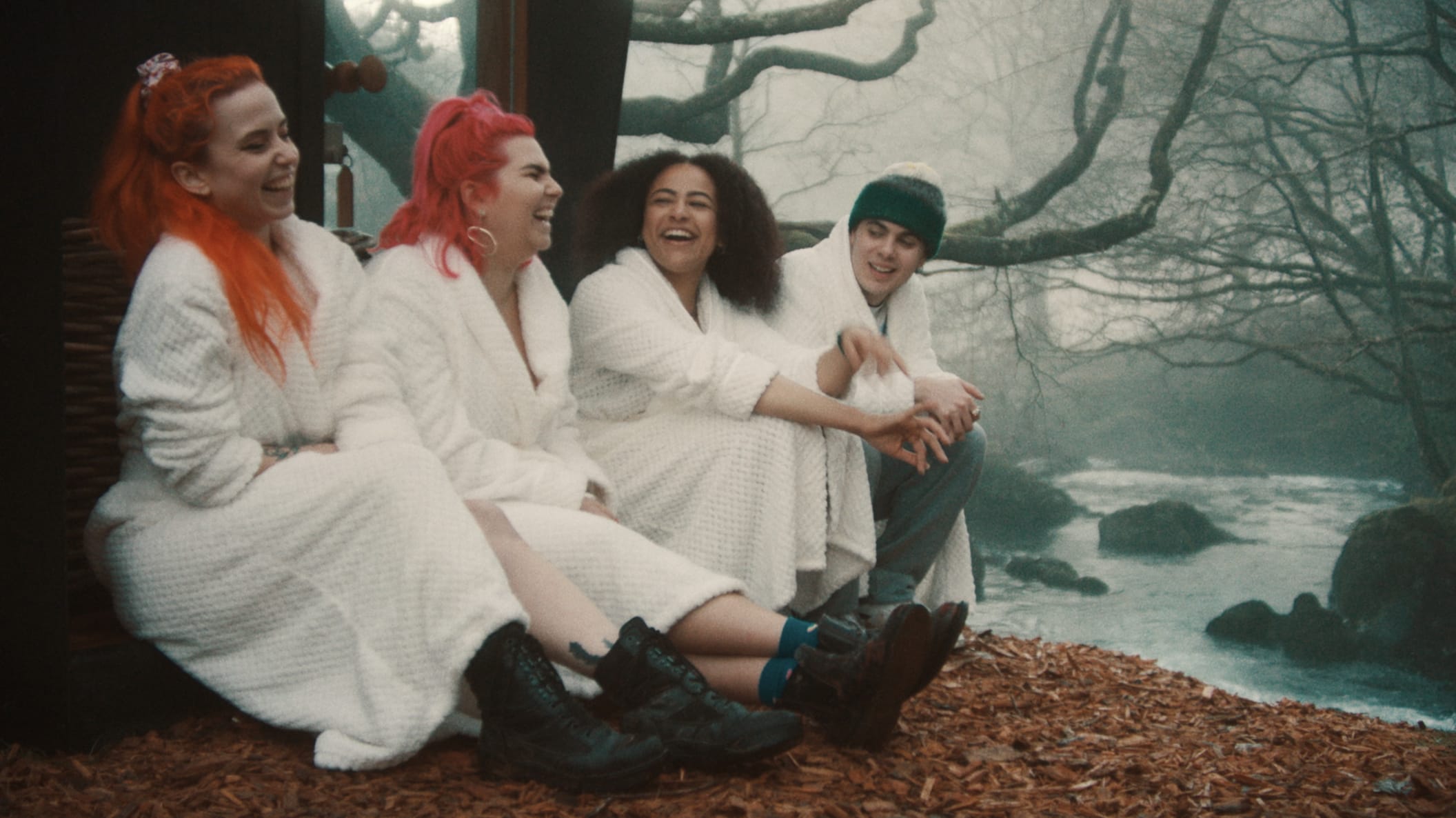 The final task made Mary and Tom confront a completely different kind of nature: the naked body. On a top of a mountain in rural Wales, they participated in a life drawing class led by artist Rosy Pendlebaby and sex educator Ruby Rare, founders of Body Love Sketch Club. Mary and Tom were asked to draw Rosy nude in a bid to remove the taboo over the natural, naked body. "We felt so uncomfortable, it made me feel like such a prude," says Mary. "I realised I have lots of insecurities I need to deal with." They both declined to strip off when it was their turn to model, but the session still left an impact. "It was a great way to remember that you don't have to sexualise the body," says Tom. "It's simply something we all live in." After the session they were taken to an outdoor sauna overlooking a stream and got to experience the beauty of nature from the comfort of the warmth. Both declined to strip off from their robes, but taking in the views without feeling the harsh cold allowed a new kind of appreciation.
"I used to associate the outdoors with solitary runs or walks, but it doesn't have to be like that"
Mary Steven, AKA oatmilkleader
So, what was their lasting impression of the great British outdoors? "Before this series, nature, or the activities associated with it at least, felt like something for someone else," says Tom. "But no one we met fit into our preconceived stereotypes, everyone was young and from different backgrounds." Mary agrees. "Wellness and nature on a wide scale has always felt like it was for the Goop generation of boomers. I never felt like I fitted into the mould," she says. "But now I know the outdoors is for everyone." These activities reminded Mary of the wind on her face and the fresh air in her lungs when she was regularly running outdoors in lockdown. "Looking back, I can see the hugely positive impact running in lockdown had on my mental health and I'm going to make more time for it again," says Mary. She also discovered an unexpected community spirit. "I used to associate the outdoors with solitary runs or walks, but it doesn't have to be like that," she continues.
As for the activities they plan to keep up, Mary won't be jumping into a cold lake anytime soon, but says the breathing exercises will stick with her for life. Tom has sworn he'll squeeze in a bit of nature every day. "The day we got home after filming, I walked to the Co-op instead of driving," he laughs. Well, you have to start somewhere.