Escapology 101: the trends shaping travel in 2023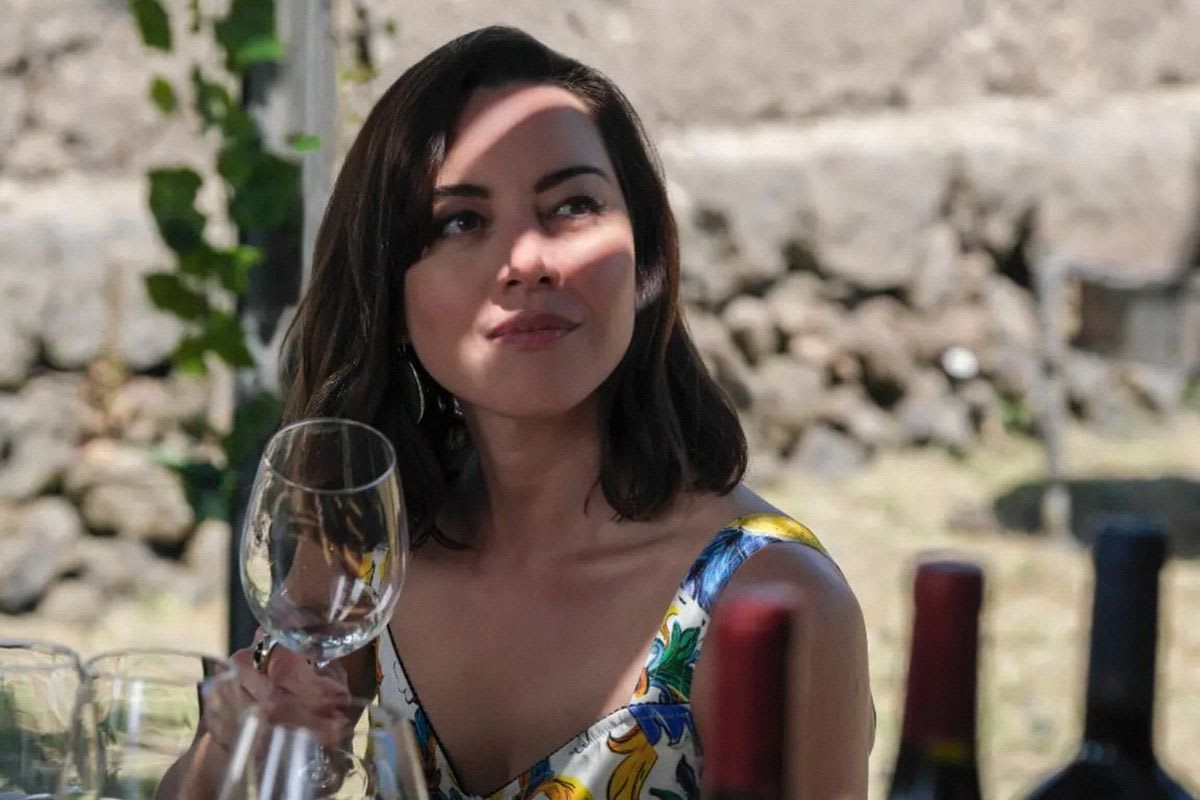 It's nearly payday, and we're starting to plan our summer exit from Hell Island. Here's some tips about where to head next...
From a cost of living crisis to perpetual doom and gloom of BBC News alerts, it kind of seems like the UK is going further down the tubes every day (there's a reason we call it Hell Island). That's why, finances and annual leave allowing, you've probably decided it's time to start plotting your escape to sunnier climes this summer. And we're with you: nothing feels better than stepping off a train or touching down on some tarmac and knowing that you can spend days without even thinking about the shambles of the Tory party.
But before you start aimlessly typing locations into the Airbnb search bar, you might need some pointers. Holidays are precious things, after all, and you don't want to waste valuable time and money on a trip that's just mediocre. No, you want the best, most social media-friendly sojourn out there – one that will have your friends flocking to you for travel tips and which will leave you with the air of someone who's, you know, experienced stuff.
So, in the interests of making you seem more worldly and cultured than you really are, we asked the pros from the travel industry about the big trends for 2023 – from immersive trips to slow travel, here's what you can expect from travel this year.
The new travel spots to know
Ever noticed that all your pals (even the basic ones) have just come back from Marrakesh? That, last summer, you couldn't escape sunrise techno selfies from Athens? Yep, trends permeate the travel world, too. And while visiting different countries is both a privilege and and an opportunity to broaden your horizons, we're not going to deny that the more cynical among you will want your choice of holiday to reflect the fact that a) you have taste and b) you're thoroughly aware of what and who is relevant.
So, where do the experts recommend you go? According to data, one of the top trending destinations is Jordan's capital Amman, which has seen a 200% rise in searches on Skyscanner. "Part of the reason for that is the different experience that destination is giving you – there's the desert that you can access within a couple of hours of the city and once-in-a-lifetime World Heritage sites," says Laura Lindsay, destinations and travel trends expert at Skyscanner. "We're seeing destinations like that come to the fore, and they're also relatively good value for money."
Another destination to have on your radar? Mexico City, a mega city that boasts a 13th Century Aztec temple and is crammed with Diego Rivera murals. "Mexico City is another location which is up there in terms of value for money, but high-value experience," says Lindsay.
Travel meets wellness (with a side of psychedelics)
The demand for wellness and spa breaks has "never been stronger", according to Frances Geoghegan, founder of Healing Holidays. "The biggest 2023 travel trend is the demand for long immersive stays, aiming to spark transformation and address deep-rooted fears and anxieties," she says. "Many spas and retreats are offering long stay programmes, like Absolute sanctuary in Thailand, but none are more curated and finely tuned to your needs than at Vana in India, where you can stay for up to three months. They have Ayurvedic doctors, yoga teachers, Tibetan healers, fitness experts, acupuncturists and a strong staff of therapists to help you get your life back on track."
But travellers are keen to shake any ignorant Eat, Pray, Love vibes. Instead, they want to recognise and respect Indigenous peoples' practices, opting for experiences led by members of these communities. As Dr Noreen Nguru, a wellness coach and founder of What The Doctor Recommends says; "With the growing awareness of cultural appropriation and the importance of preserving and honouring traditional knowledge and practices, travellers are seeking out authentic and culturally immersive experiences that offer a deeper understanding of the history and culture of these communities."
Another rising trend is psychedelic retreats, says Nguru. "These retreats often involve the use of psychedelics such as psilocybin (magic mushrooms) and ayahuasca to help individuals tap into their inner selves and experience spiritual and personal growth. Post-pandemic, there has been a rise in faith-based wellness travel, like pilgrimages, and the seeking of deeply transformative spiritual experiences that are truly experiential."
Enter a psychedelic state of mind
Watch The Bigger Trip
From foraging to lesser-known locations: lean into slow travel
Just as we're ditching fast fashion and leaving behind hustle culture in order to embrace slow living, a growing number of people are applying these principles to their holidays, too. This is called slow travel – and demand is rising, particularly as more people choose to take trains rather than fly, says Zina Bencheikh, managing director EMEA at Intrepid Travel. "Slow travel is about making the travel part of the holiday itself. You have the chance to explore cities and towns that you would miss out on by travelling by plane – and it's better for the environment too," she says. Slow travel is also about connecting with local communities and having a positive impact. "It's more important than ever to be responsible travellers and give back to the places we travel to," says Bencheikh.
Justin Francis, co-founder and CEO of Responsible Travel, says that slow travel can look different for everyone. "At their core, slow adventures are about connecting more deeply with local communities and nature. They often go hand-in-hand with more niche activities away from the tourist trail. We've seen increased bookings for local-led foraging and cooking, rural painting retreats and human-powered tours like river kayaking," says Francis.
Having too many tourists can have a negative impact on local communities, and Francis says that it's important to be aware of this. "Opting for lesser-visited destinations, as well as going off-season, can help spread the benefits of tourism and tackle overcrowding. Albania and Montenegro – whose landscapes lend themselves perfectly to active breaks – are becoming more popular and saw a jump in bookings last year."
Main character syndrome
Having a travel buddy can be important - especially for people of marginalised identities who might not feel safe heading abroad on their own. There's also the bonus of potentially splitting the costs of accommodation, too, if you happen to be bunking with a partner or friend. However, those that can are increasingly opting to travel solo.
And, of course, it makes sense. When you travel on your own, you get to do whatever you want, whenever you want to – there's no bending around someone else's schedule. This, at least, is what Lindsay believes to be the appeal. "We're seeing solo travel massively rise in popularity, because people are starting to take control of their free time and how they spend it," she explains. "I think solo travel is an interesting one in that, previously it was considered more niche," she says. "Now, solo travel is becoming part and parcel of people's understanding of wellbeing and their desire to maximise what they want to do."
Out of the web, into the wild
Woo Presents: Nature's Calling with Niko B and Mary Steven
Last-minute holidays get a glow-up
Have you ever impulsively decided to swan off on a weekend to Paris? Yep, as romantic as it sounds, a lot of us haven't dropped everything for a whirlwind adventure. But if you don't have kids, pets or any dependents (and you find a good deal on travel, ofc) what's stopping you?
Lindsay explains that, while big trips are still likely to be planned far in advance, many people are taking a more spontaneous approach to shorter trips, like weekends away. "We're seeing that people are listening to their needs a bit more and saying: 'Do you know what? I'm going to go to Paris this weekend', says Lindsay. She also says it's often a way to get a good price on your flights.
Francis has noticed this shift, too. "The biggest change has been a rise in last-minute escapes. Perhaps that's partly a pandemic hangover – we're warier of putting things off. Holidays are special, and I think the pause in travel during covid makes it feel all the more precious now."
So there you have it, whether you're heading on a foraging trip or booking a last-minute getaway, it's officially time to seize the day...