10 essential products for solo travel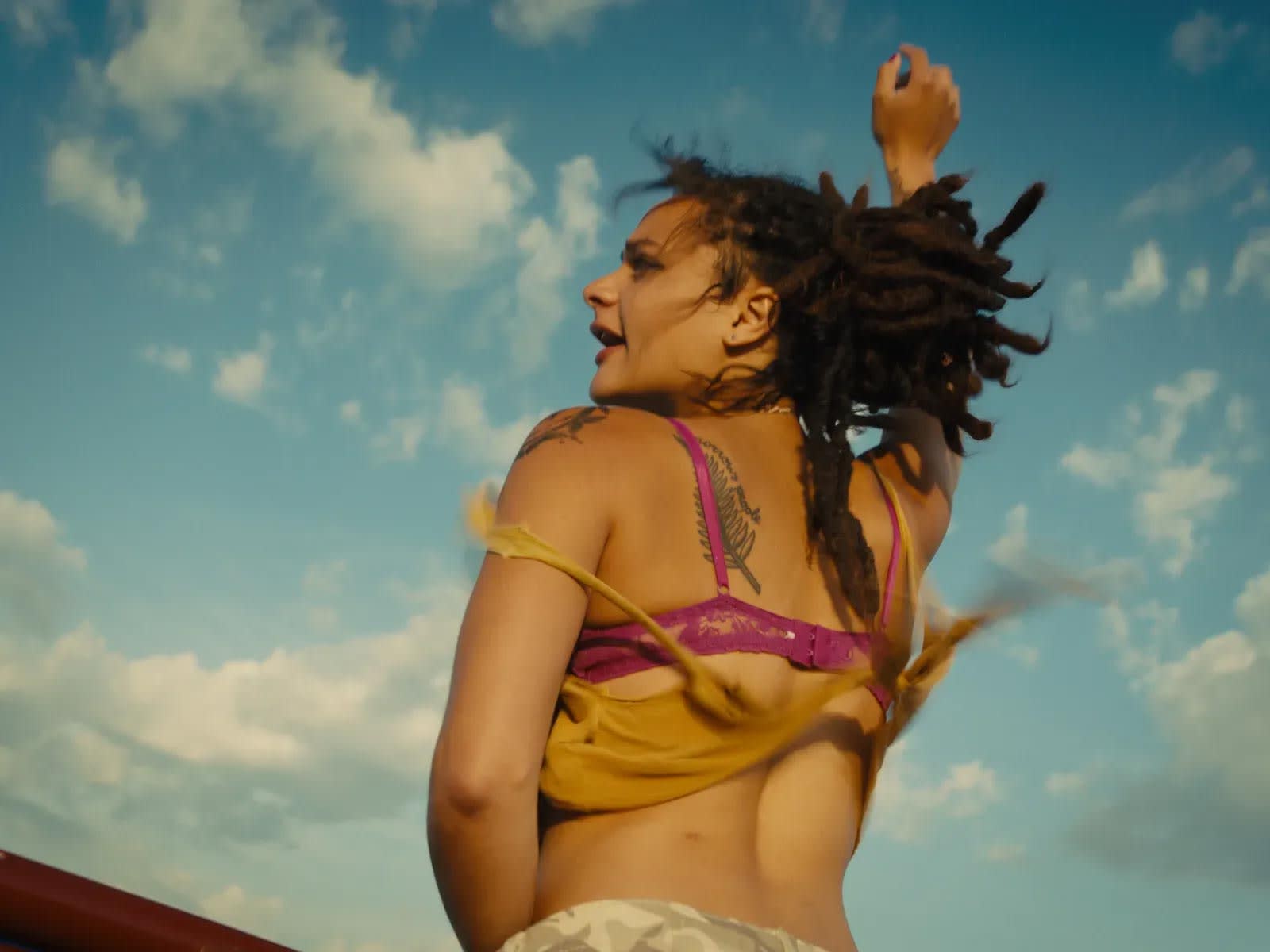 What to bring on holidays alone for a safe, fun, and independent adventure – because you're a Thelma who doesn't need no Louise
Let's be honest, leaving the UK has never seemed quite so appealing. Whether you're on a gap year, experiencing a quarter life crisis or just have the travel bug after the last few years of lockdowns, embarking on a solo travel trip is the ultimate adventure.
From enjoying a crisp glass of rose by the French Riviera to Full Moon parties in Thailand or snorkelling by the Great Barrier Reef, the world is your oyster, waiting to be explored. And with no one to bicker with about where to go next or whether to spend the day sightseeing or sunbathing, solo travel sounds like the perfect way to spend the summer.
All you need is a few solo travel essentials to ensure you're prepared for every adventure travelling might throw at you. So pack your backpack and get ready to Eat Pray Love your way around the world. Who knows, you might even find yourself!
Stay plugged in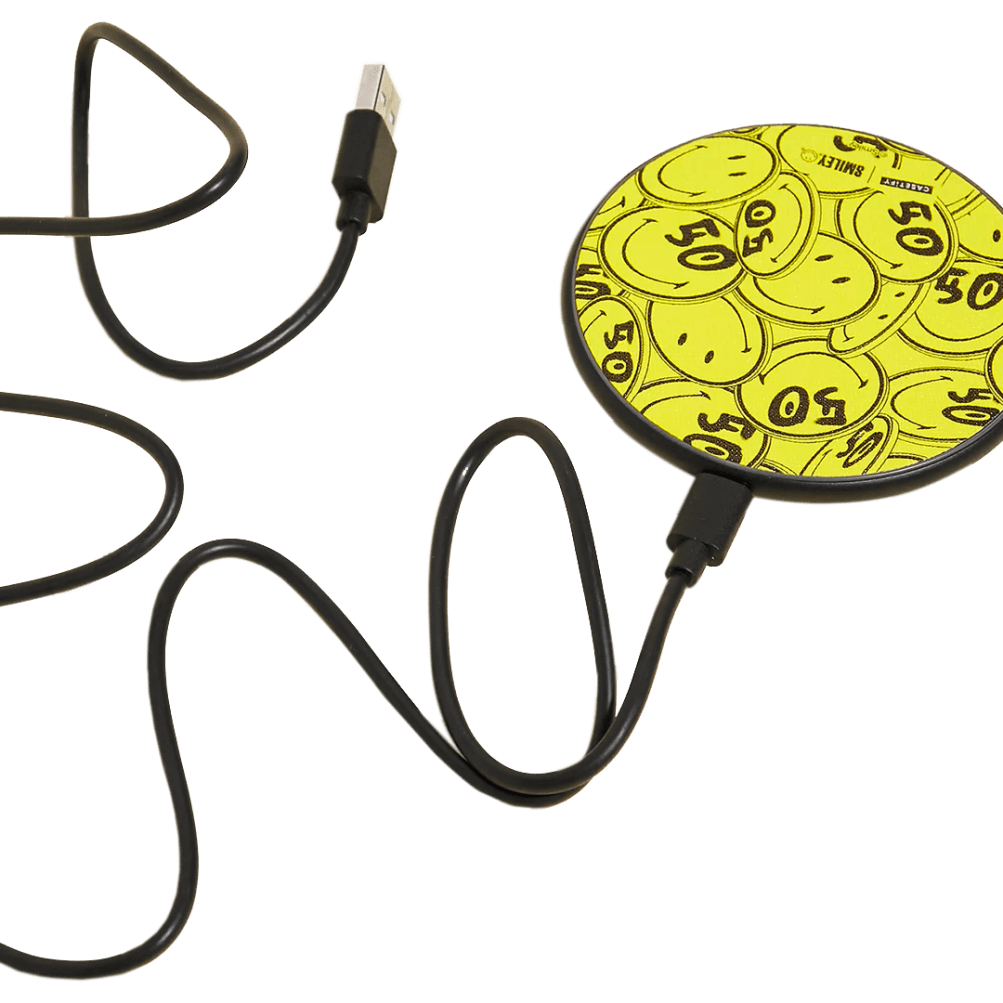 Wireless Charging Pad
Casetify X Smiley
£41.00
There is nothing worse than realising your phone is out of battery when you're out exploring and don't know your way home. Safety is key when travelling solo and a portable charger will ensure you're never stranded without a way to navigate and translate (and means you will never miss an Instagrammable moment). This portable charger has a design that's hard to miss. Simply rest your smartphone or device on this charging pad and leave it to re-energise
Snap a selfie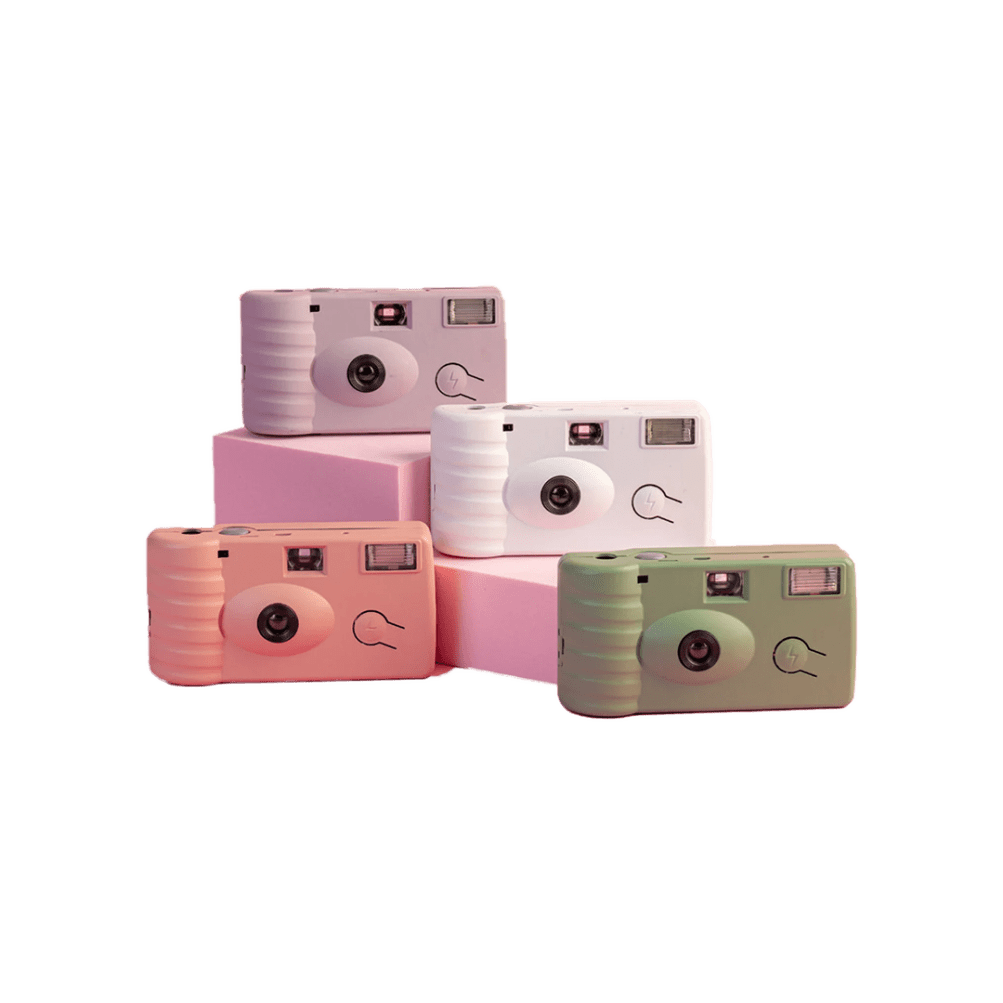 Disposable Film Camera
Club Clique
£28.91
There's something special about taking photos on a disposable camera; you only get one take, you have to wait a while to see the photos and, most importantly, everyone looks amazing on 35mm film. In years to come, you'll look back at the landscapes and people you captured on film and remember the amazing experiences solo travel gifted you. This Clique disposable camera is especially cool as it comes in a range of stylish pastel colours, making it the perfect summertime accessory.
Jot it all down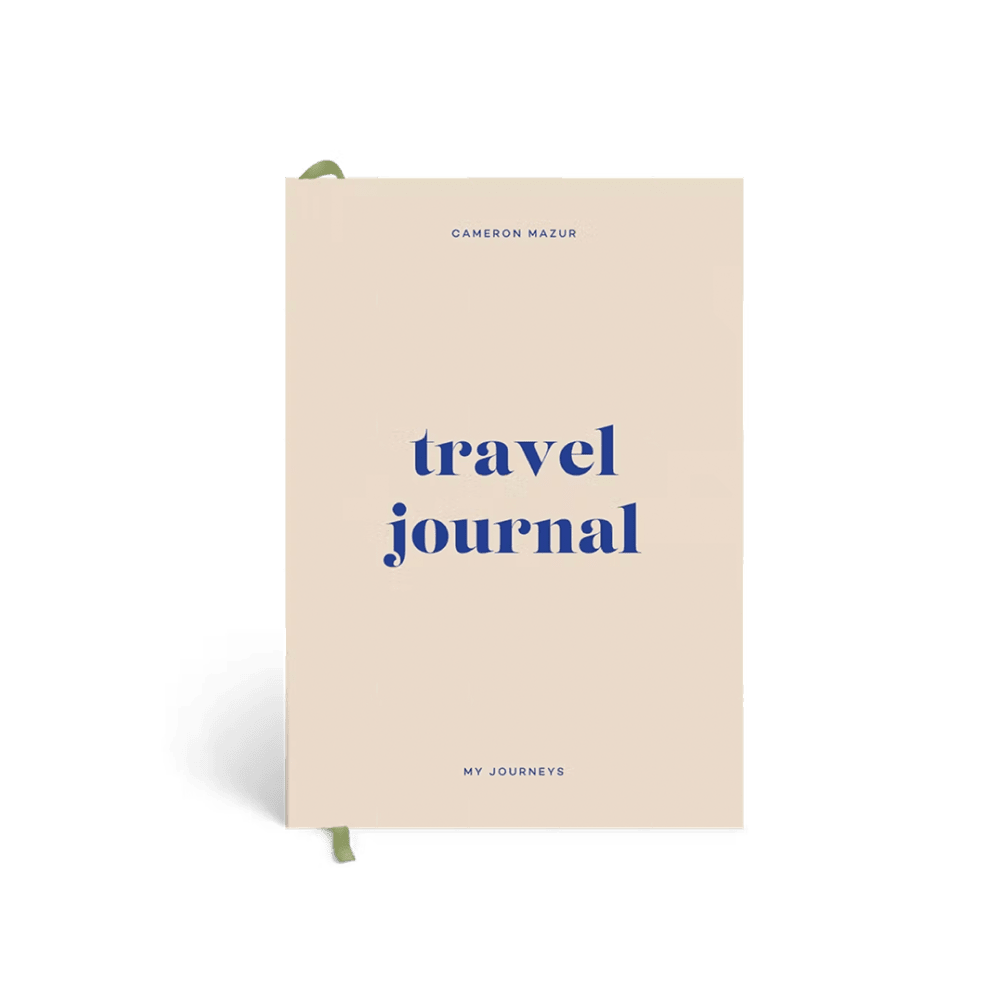 Solo travel can be a chance to get to know yourself better and become comfortable being alone (something we all struggle with). When those thoughts and feelings crop up, note them down in a travel journal and you'll be able to revisit those moments of self growth whenever you need to. Papier's travel journals are separated into six journeys with spaces to scribble budgets, itineraries, and packing lists — essential to help you keep organised whilst travelling. There's even a few travel games for those long haul flights or overnight buses.
Pack it up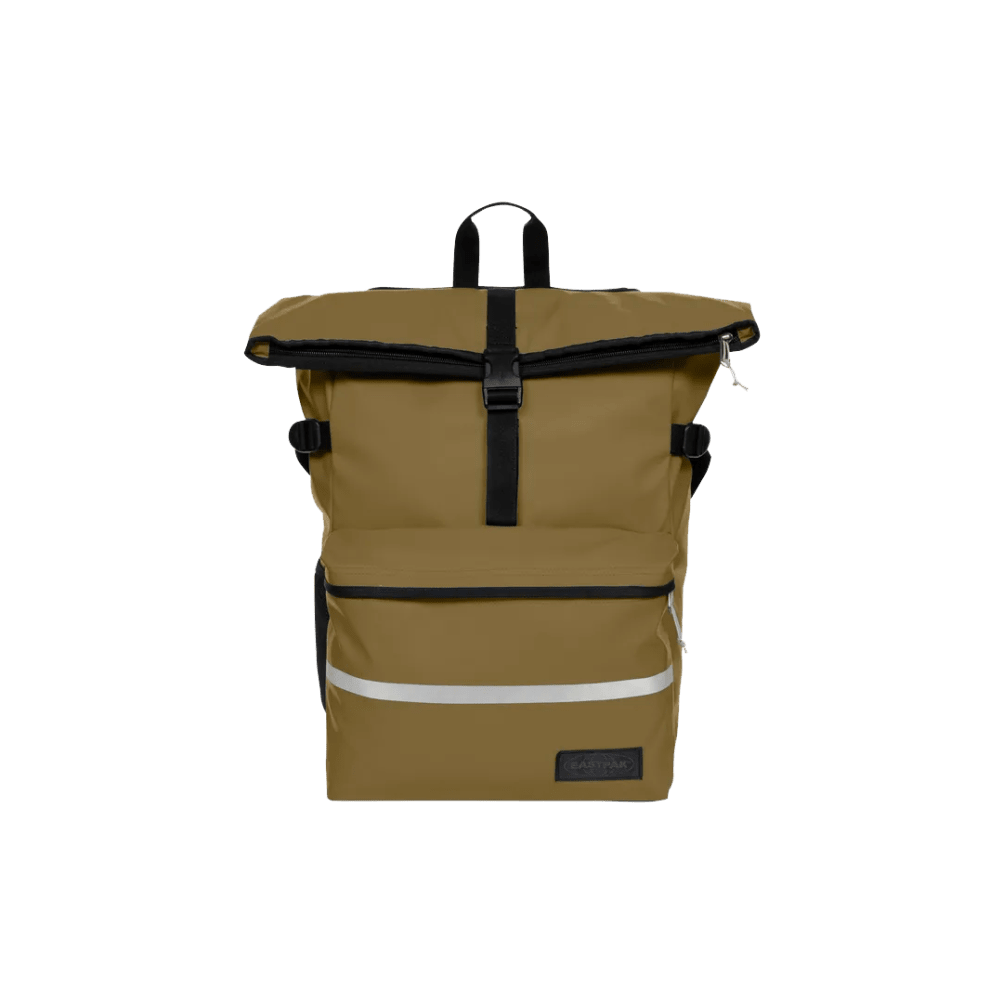 Maclo Backpack
Eastpak
£55.00
There is something freeing about the minimalism of travelling and carrying everything you need in a rucksack on your back. Whether you're hiking up a mountain to see the sunrise or skipping past the baggage reclaim queues at the airport, this 100% vegan Eastpak backpack can fit everything you need. With a front pocket, side bottle holder and laptop sleeve you can pack and unpack with ease, and the padded back panel will help avoid any aching shoulders after hours of walking around your cobbled European city of choice.
Never skip your skincare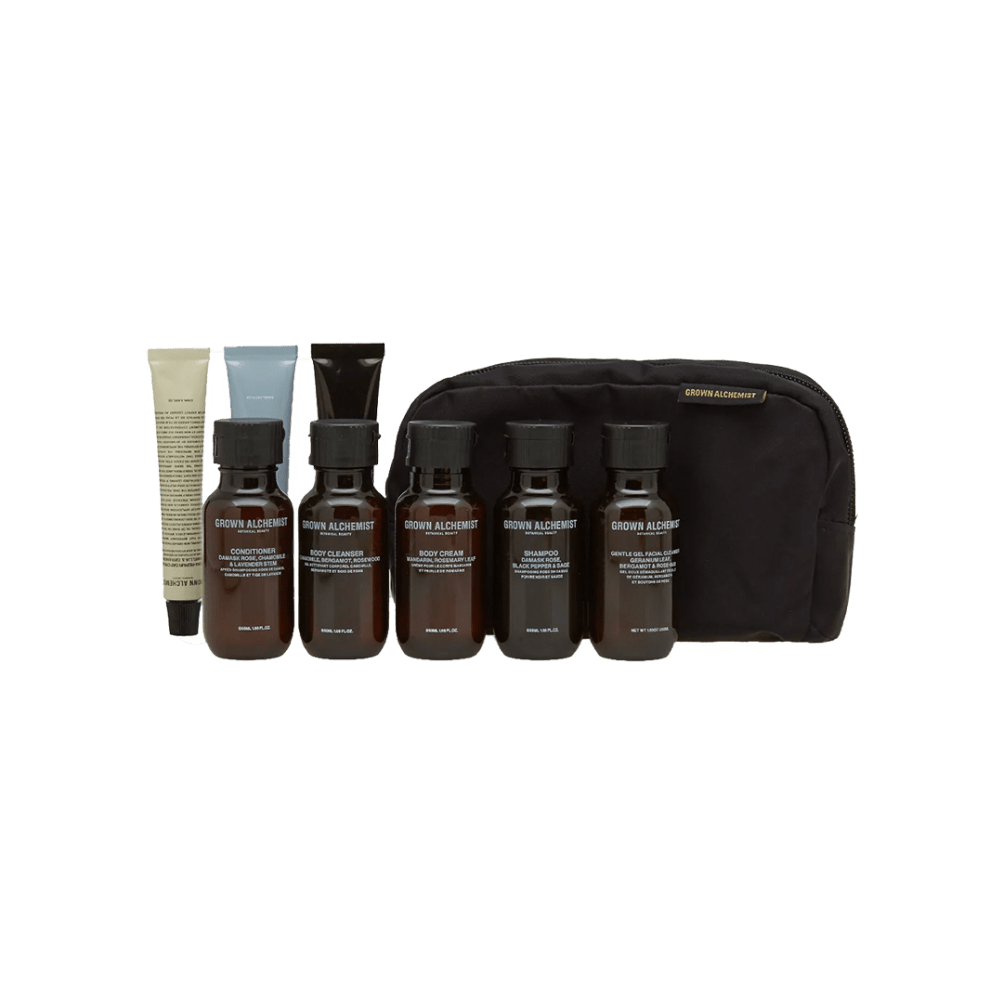 Travel Kit
Grown Alchemist
£57.00
If there's one thing we might miss whilst travelling, it's our evening skincare routine. But fear not, Aussie brand Grown Alchemist has the perfect travel kit to give your skin a little pamper, no matter where you are in the world. The handy travel kit consists of eight bottles including cleanser, shampoo, conditioner, body wash, body cream, hand cream, exfoliant and moisturiser. Just don't forget to take mosquito spray and suncream too!
Fudge (in every language)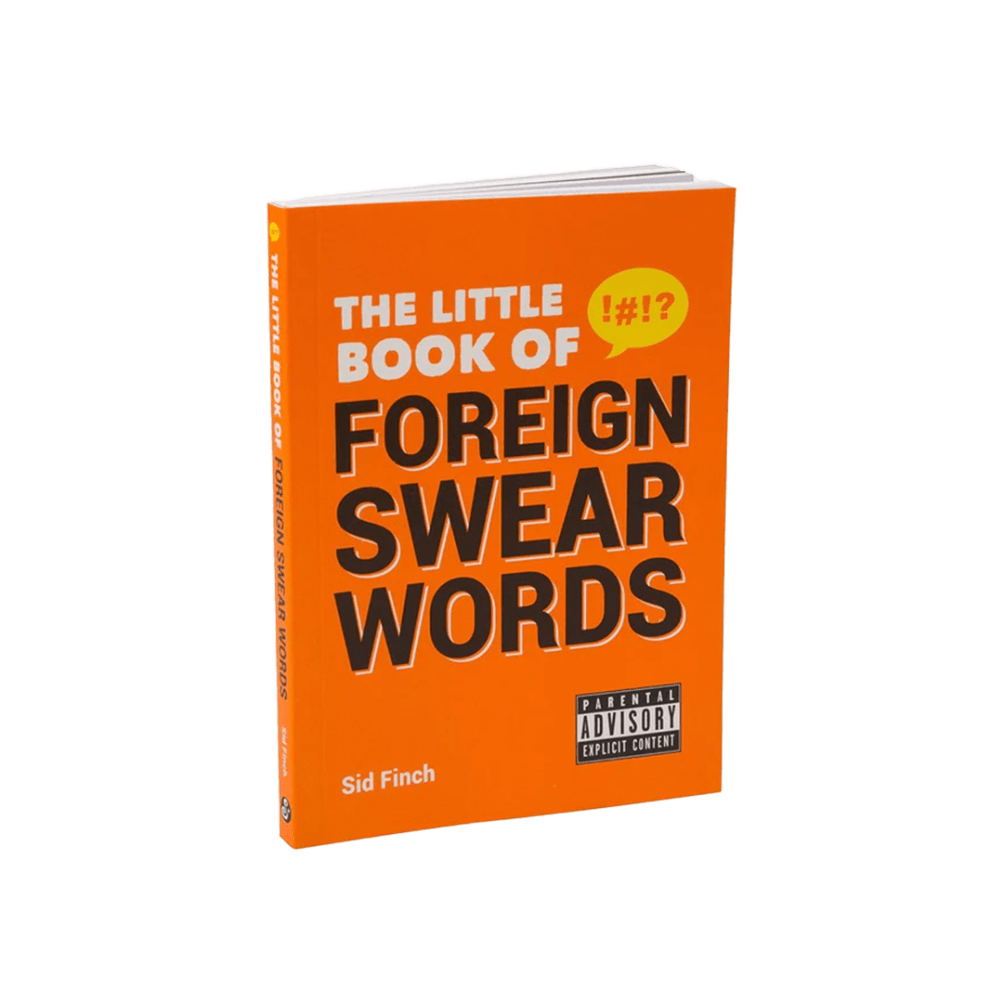 The Little Book of Foreign Swear Words
Urban Outfitters
£6.99
Sometimes Google translate just won't cut it. This Little Book of Foreign Swear Words is all you need on your next solo travel trip to truly express yourself abroad. Whether you want to show off your multilingual profanities to your new friends at the bar or just want some ammunition for the next time someone tries to catcall you, this book is here to help. Just try not to get yourself into any trouble.
Destressing solo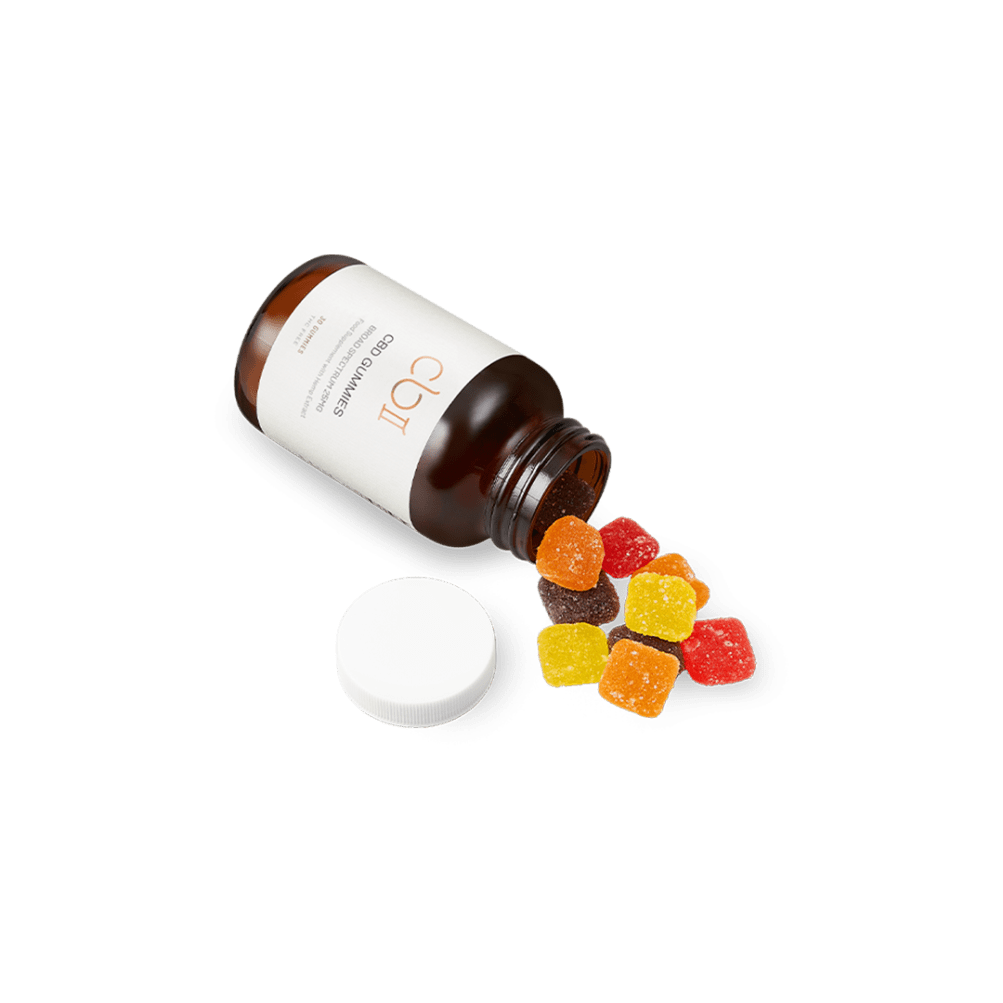 We won't sugar coat it, sometimes solo travelling can be stressful. You've missed your flight, the person sharing your hostel bunk won't stop snoring or maybe you just need something to calm your nerves before striking up a conversation with a stranger by the poll. Take a deep breath, pop one of these vegan CBD gummies and feel your stress float away so you can get back to enjoying your solo travel adventures.
Popping bottles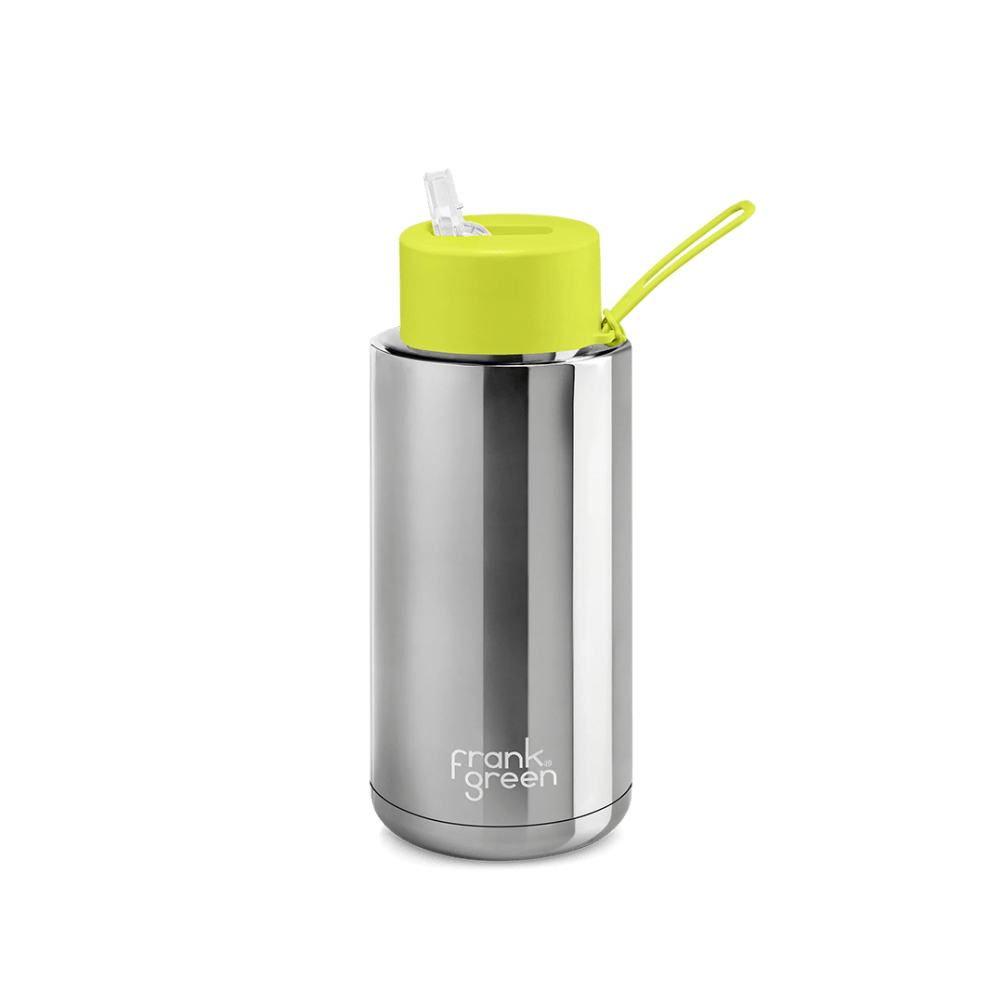 Ceramic Reusable Bottle
Frank Green
£34.99
You have absolutely no business whatsoever using plastic bottles on your solo trips with all the chic bottle options available. Our go-to is this Frank Green Reusable Bottle. Not only does it maintain either a hot or cold temperature while keeping your drink tasting just right (metallic flavour water is not a vibe), it's also sleek and compact, and promises zero bag spillages.
Keeping your stuff safe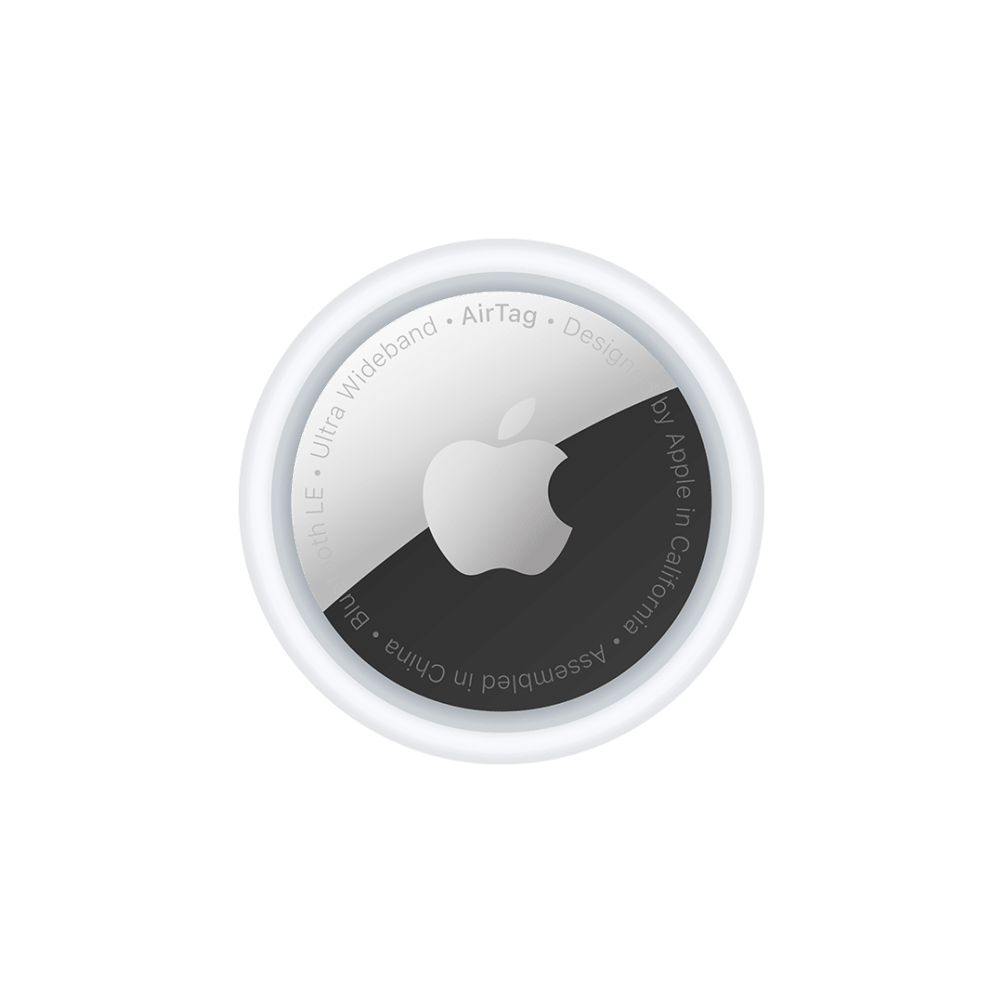 Your backpack, your passport, currency, one of several AirBnB keys – the last thing you want while travelling is to lose something important. But when you're constantly moving from place to place and rushing to catch the next flight, coach or train, it can happen all too easily. Apple Airtags can be attached to backpacks, keys, or anything else you're worried about losing and then live tracked through the Apple "Find My" app. You can even play a sound through the tag if your luggage is buried under a sea of other bags at the airport to help you locate it. Talk about smart tech.
A travelling BFF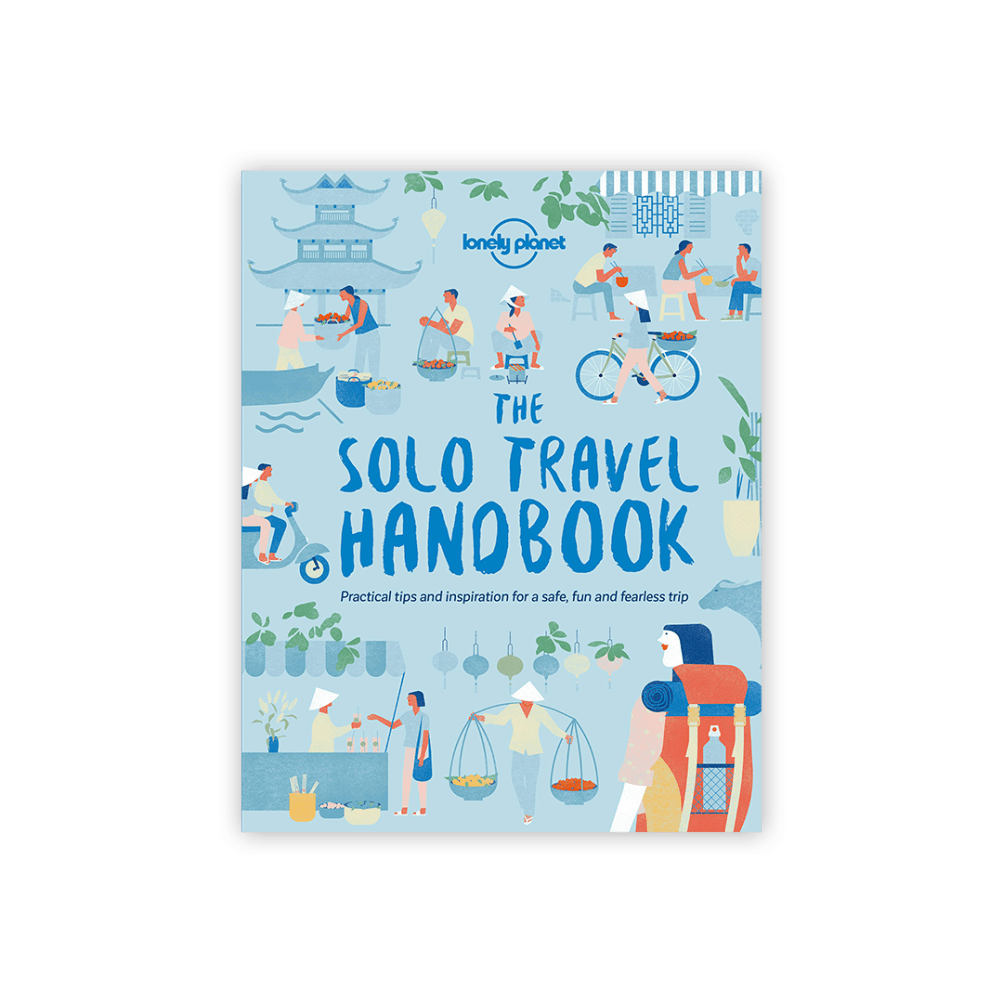 The Solo Traveler's Handbook
Janice Leith Waugh
£15.99
If you have never solo travelled before, it can seem like a daunting prospect. It's helpful to have a few handy tips and tricks to refer to. This Solo Traveller Guide draws on author Janice Leigh Waugh's own experiences travelling and provides her take on how to make the most out of your trip. Waugh has been solo travelling for over a decade, so there is plenty to take from this book – part how-to manual and part travel literature – for newbie and experienced travellers too. Topics include setting budgets, meeting fellow travellers and befriending locals, packing like a pro, and staying safe. This book goes to show that solo travel gives you unique adventures, self-discovery, and lasting memories to take with you for the rest of your life.