Tayce talks inclusive travel and the one thing she can't leave the house without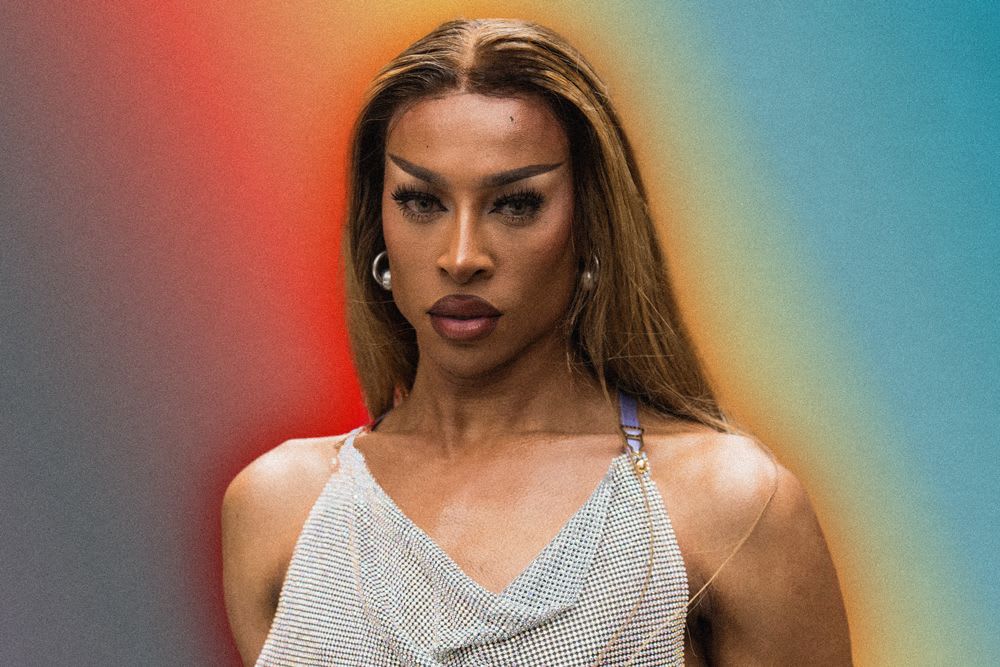 The performer and drag queen shares her holiday experiences and philosophy on integrating wellness into the everyday
As the UK looks ready to spiral into absolute chaos thanks to inflation and a cost of living crisis, it's hard to hold onto a sense of national pride — especially if you're from one of the devolved countries in the UK, looking on in horror as a tiny minority of politicians in London get ready to ruin life for everyone in these four nations.
Personally, I assuage my loathing of life on misery island with the ever-calming strains of "UK Hun?" by undisputed drag superstars the United Kingdolls, aka Bimini, Lawrence Chaney, A'Whora and Tayce from the second and best season of Ru Paul's Drag Race UK. Well over a year later and it still slaps, even giving me a slightly warm feeling whenever I listen to it. A word to the Royal Family's PR team: change the national anthem to this if you want to avoid us rioting in the streets come winter.
The undisputed icon amid this drag super group? Well, Tayce, of course. Lawrence might have won the cycle and Bimini might have launched a music career but, come on, who wasn't backing Welsh glamazon Tayce? Her dad was the bassist of 80s camp classic band Wham!, essentially making her a queer icon since she was in the womb — and no-one can argue with her killer moves, model-esque looks and megawatt star power.
Since leaving the show, her star has continued to ascend thanks to a jam-packed touring schedule, an MTV chat show with model Munroe Bergdorf and a host of chic brand deals, from Absolut to Coke (before Kate Moss jumped on the Diet Coke train, FYI). Her latest campaign is her most meaningful yet, a collaboration with the travel comparison site Booking.com that took place last week at Manchester Pride in order to raise awareness of the difficulties faced by the LGBTQIA+ community when they travel: from micro-aggressions to exclusionary behaviour.
To learn more about what makes Tayce so fabulous and her work with Booking.com we jumped on the phone with her to chat about her daily wellness routine, hot girl walks and the importance of inclusive travel.
What's one track that instantly lifts your mood?
"New York City" by Nina Harkin, off the top of my head. My dad was the bassist for Wham! and he's given me a very eclectic taste in music: whether it's rock'n'roll or Prince or Grace Jones. I love all kinds of genres, as long as they're done with confidence.
Is there a motto you live your life by?
The words I live by are…put the toilet seat down. No, I'm joking!
How do you get ready to face the new day each morning?
I like to wake up, shower and do my morning rituals. I play my music, I lit my incense, I look at myself in the mirror and if I'm feeling down I tell myself; "You are the Tits McGee and it doesn't matter what anybody else thinks." We all go out in the world, we dress in the same way and try to impress people but when you go home, it doesn't matter. Those people aren't around you and you've got to feel good about yourself. You've got to let that love flow first before you let other stuff in.
Which of these is more your vibe: a hot girl walk or ten minutes of meditation?
Ooh a hot girl walk! There's nothing I love more than putting on a good beat and pumping the streets, baby. Life is a catwalk.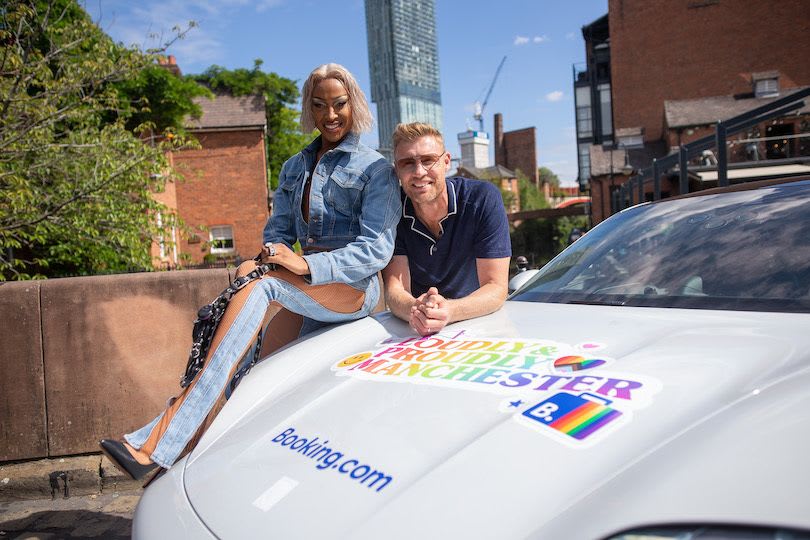 Is there anything you can't leave the house without?
Lip balm. I've got big, juicy lips and they can't be cracked or chapped any day of the week. That and an eyebrow pencil: I don't have any eyebrows so I draw them on every day. People are always like; "Oh my god, your laminated eyebrows are great!" And it's like, girl, they're not laminated — this is about three different eyebrow pencils. So I keep an eyebrow pencil in my back just in case I go in a pool or I sweat them off in a club. Also, perfume: perfume, lip balm, eyebrow pencil. Boom, the top three.
What's the last thing you bought that made you feel good?
A 50-inch, human hair wig. Back when I was on Drag Race I was wearing a 40-inch wig, now I'm on a 50-inch wig, next I'll be on a 60 and after that I want my wig dragging off the floor, basically.
When you've got some down time, what's your favourite comfort watch?
Kath & Kim: always, anytime. I have such an affinity for Australian humour. I love Kath & Kim, Chris Lilley, Ja'mie: Private School Girl, Summer Heights High. Anything that gives a bit of a naff aesthetic, if you get what I mean. Things that aren't so gilded or perfect but which are a bit rough around the edges and you can sit there watching it with a nice cup of tea and a Pot Noodle or beans on toast.
you are missing out on some content here because you rejected our cookies. want to change that?
What does community mean to you?
It means everything, you have to have it. I'm an extrovert but I'm an introvert as well. I can enjoy my own company 'til the cows come home, I can honestly sit there with no contact and honestly be so happy. There are those days that you need your friends and family, whether that's family you choose or your blood relatives, but you do need to appreciate your own company as well as the company of others.
Do you have any standout Pride memories from over the years?
The first Pride I ever went to, which was Cardiff Pride. I was 14, working in Guess Jeans in Cardiff at the time, and I just remember a lot of the day which speaks volumes as I forget a lot these days, sometimes I forget where I am and what I'm doing. There wasn't a specific moment I remember, it was just everything: seeing the people, experiencing it, the exhale of "wow, this is Pride". It seemed so liberating, you could be who you are without judgement or fear. I'll always remember that feeling I had.
You've recently worked on a campaign with Booking.com around LGBTQIA+ friendly travel. Why is it important for travel to be inclusive?
There is no other way for it to be. Booking.com are doing something amazing, opening the gates for the community to feel safe and like they're not going to be judged or experience aggressive homophobia, really, truly and bluntly. I myself have been touring all this year and, while it's not all the time, there have been a few incidents like that.
I will innocently invite my friends who I know in the area to come over to where I am staying to hang out, pre-drink before we go out somewhere and catch up and [hotel staff] will not even let my friends in. I don't know what they think is going on but the fact they don't like it is because it's a couple of gay guys.
In light of your experiences, how does it feel to be included in this campaign?
I really appreciate that Booking.com are looking out for queer people and you can go to a hotel anywhere in the world and see that it's safe for you to go and there's not going to be any drama or animosity and you're not going to be judged for who you are.
Booking.com are a major sponsor of Manchester Pride and have launched the Travel Proud programme, to help make travel more inclusive for LGBTQIA+ people. More than 10,000 properties internationally have completed their training programme and been awarded a Travel Proud badge on Booking.com as a symbol of their commitment to inclusive hospitality.