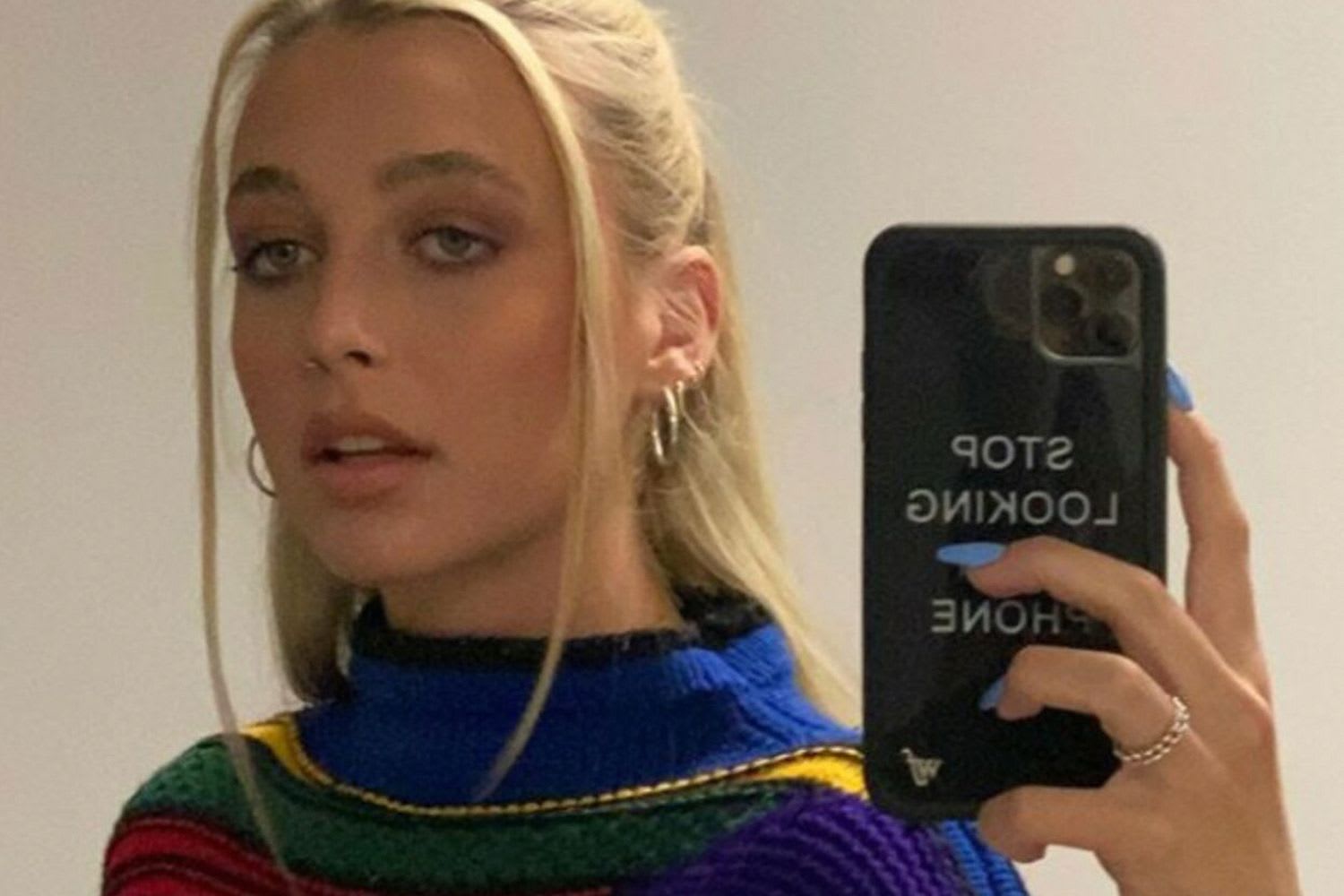 Raise your coffee cups! Emma Chamberlain has returned
Following a six month hiatus, everyone's favourite comfort YouTuber Emma Chamberlain made her return to the platform.
Titled "what's good in new york" the 18 minute vlog follows Emma around the city during one day as she meanders around from her hotel over to Central Park asking to chat to New Yorkers because "this is how I make friends". Hustling for locals' tips she ends up having some dilemmas at a burrito shop, discovering some sartorial delights at a store, rails against the glut of 'eye boogers' that appear when she puts almond milk into her coffee and scales the Empire State Building.
The video, captioned "happy to be back", dropped just after her appearance on Jimmy Fallon's late night show where she told the presenter "I truly do not know" why people love her so much, and admitted "my favourite type of person to meet who watches my videos" are mums, because "I love the unexpected".
So does her audience, because while the new vlog is a little different from what we've come to expect, this is Emma right now and we wouldn't have her any other way. It's like we're embarking on a new era with her, as this is the first video where she's been of legal drinking age and she commemorates this by swapping out her regular coffee for a lunch-time margarita.
you are missing out on some content here because you rejected our cookies. want to change that?
Though Emma's not exactly been in full invisibility mode - we all remember that viral interview she did with Jack Harlow for May's Met Gala - YouTube has been bereft of her presence. This is because in late 2021, after gaining over 11 million followers, she took the decision to step away from posting because, she told her podcast at the time:
"The pressure to be a weekly YouTuber, 365 days a year, is unrealistic, yet it's the standard," Chamberlain said in an episode titled "the truth about YouTube'" She added: "It is the standard that YouTubers hold themselves to but yet it is an impossible thing to keep up mentally."
Emma also recently told Vogue "I'm feeling a little burnt out right now….I've been pushing myself to film videos more ahead of time and record more podcasts ahead of time and I think I might have overdone it a bit." So honestly, we're happy for whatever she's willing to share.
So while we're delighted Emma's brand of YouTubery is back, we also want to add, like…no pressure at all. The churn of uploading constantly, of feeding the obligation she must feel to a following no smaller than the population of literal Belgium, must take its toll. So welcome back, Emma, we've missed you, we're excited to see what you do next, or just…don't do next. As long as you're happy, so are we.