A guide to Emma Chamberlain's dreamy LA home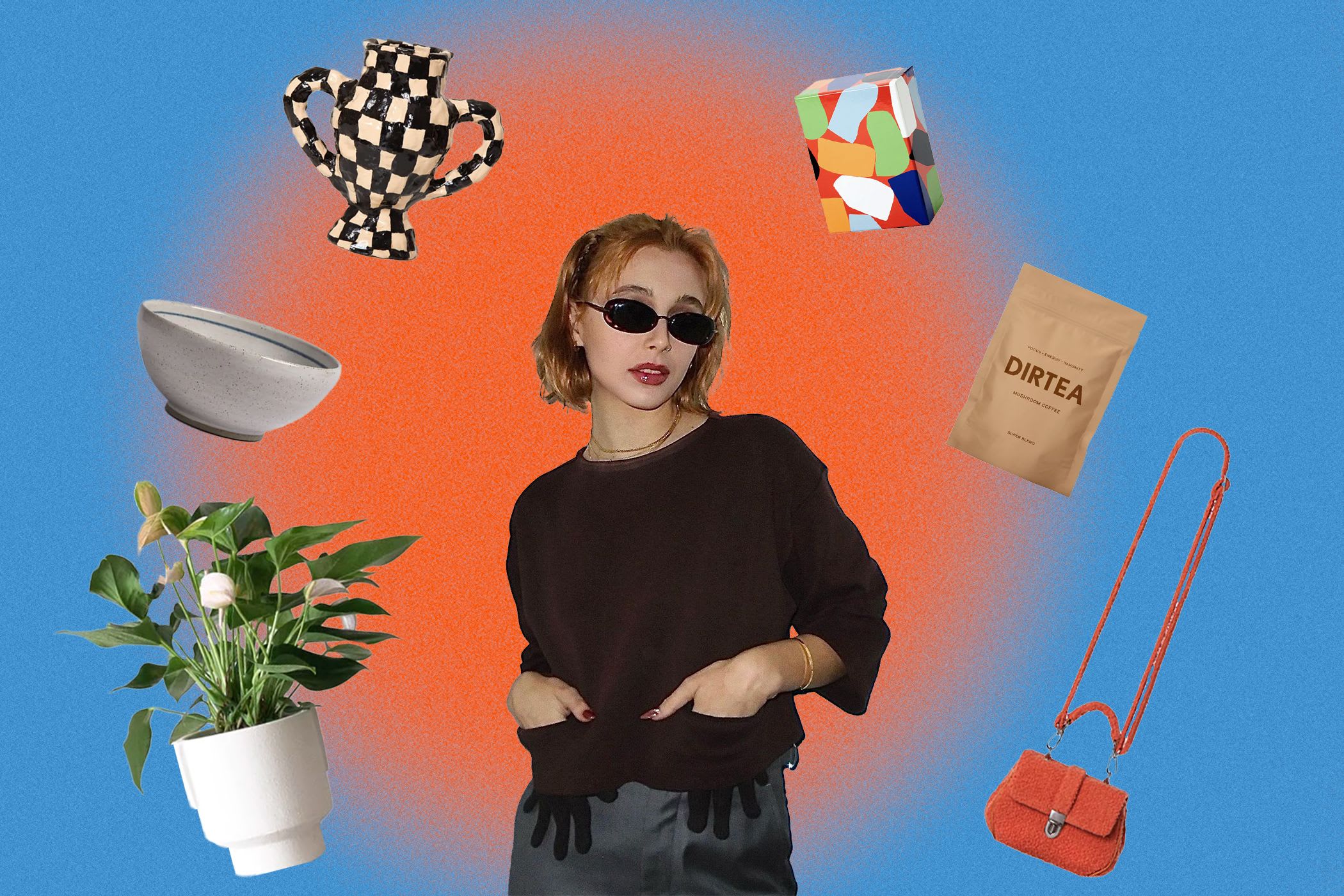 Here's how to imitate the YouTuber's viral interior space
image Bertie Warner
words Sophie Lou Wilson
When Emma Chamberlain's house tour dropped earlier this year, we all collectively coveted the space and criticised our younger selves for not having the foresight to start a YouTube channel and become viral sensations. The bright and airy LA home is an eclectic mix of earthy tones, one-of-a-kind art and marble surfaces. Emma described it as "a mixture of everything I love."
Essentially, it looks like a dream life Pinterest board and that's pretty much how it started out. "I'm a mood board type of girl," Emma told Architectural Digest. "I scoured every corner of the internet, every weird, deep hole on Pinterest." With the help of interior designers Ashley Drost and Marie Trohman from Proem Studio, she brought the moodboard to life.
While our lives can't all look like Pinterest boards with multi-million dollar mansions and swimming pools at 21-years-old, you can still take some aesthetic cues from Emma's home tour to create a tranquil sanctuary for yourself. Instead of beating yourself up for not starting a YouTube channel as a pre-teen, shop our edit of earthy, minimalist homewares to give your space an Emma Chamberlain-esque update.
you are missing out on some content here because you rejected our cookies. want to change that?
All products are selected independently by our editors from the woo online store, a carefully curated platform for feel good fashion, beauty, wellness and lifestyle. Discover more here.