Here's an NFT project that actually helps the planet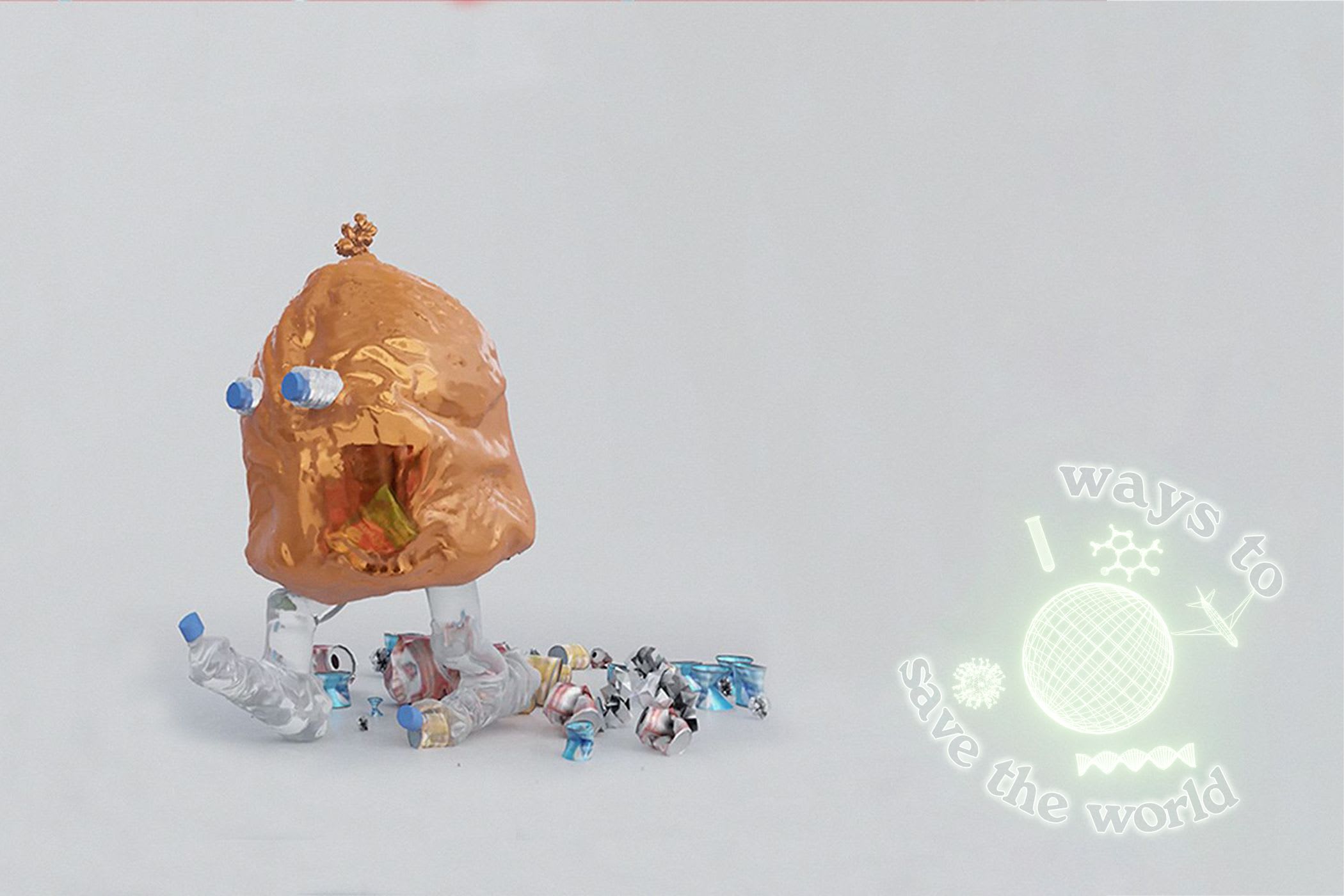 Not all parts of the crypto world are climate-ruiners, some actually provide ways to save the world
image SPACE AVAILABLE
words Rhys Thomas
If you were playing a teach-y word association game, and the person before you said NFT, you might follow it up with 'unsustainable'. Well, turns out, that isn't necessarily the case any more, thanks to new NFT drop (and physical exhibition) Plastic People from Space Available – a community organisation focussed on "making space for nature" through a mix of education, conversation and collaboration.
What's so special about these NFTs then?
Unlike your average $ApeLettuce or whatever the latest hyped-up collection is in the NFT world, there's a fundamental, real-life purpose to this collection. All of the profits from the sale will be used to boost the launch of a recycling centre in Bali which is focussed on recycling plastic waste. Also, they actually look really quite cool, which isn't too common in the NFT space.
you are missing out on some content here because you rejected our cookies. want to change that?
How will this save the world?
Plastics are a huge problem, and this sets a precedent for other people to use their creations for good. The educational elements are also very important. The 'Plastic People' collection will explore the story of synthetic plastics, its influence on consumer culture, the planet, and even our overall health. From there, it discusses how the art and design industries can help to create "circular systems that challenge destructive linear thinking" as they have written in the Instagram caption. A circular system essential would be a way in which designers and artists can ensure their creations are completely sustainable – this might be through reusing materials and ensuring that their creations ultimately do not become a waste product, for example.
Who came up with the Plastic People NFT collection, and where can we find it?
The team behind it is Space Available, a creative platform and ecological design studio on a mission to create a circular future. Their whole thing is creating ideas, spaces, concepts, products and more which use regenerative principles. Everything they do considers the planet, from new innovations through to waste recycling and up-cycling.
you are missing out on some content here because you rejected our cookies. want to change that?
In terms of the NFTs, you'll find the ones that haven't been sold on the Magic Eden marketplace, which is among the main marketplaces on the Solana blockchain. This leads us onto another green flag for the NFT collection. As opposed to energy-heavy blockchains like Bitcoin, Solana's emissions are very low. This is thanks to the way in which it processes transactions and other admin duties. Solana does this using something called a Proof of History consensus mechanism. The video below explains it pretty well if you want to get technical, but the TLDR is Proof of Work is wasteful, Proof of Stake (which Ethereum uses) is good, and Proof of History (Solana) is at least as good as Proof of Stake, maybe better.
you are missing out on some content here because you rejected our cookies. want to change that?
How can I get involved?
Well you could own one. At the time of writing, they start from 15 SOL (the native cryptocoin on the Solana blockchain) which is currently just under £428. Or just give @space_available_ a follow to keep up with the interesting, planet-saving work they're doing.
However, if crypto is your thing there are other projects, cryptocurrencies, and blockchains that are prioritising sustainability. So keeping an eye on blockchains and projects like NANO and IMPT. Is a nice way to be part of crypto's green awakening. Of course, you should be careful when exploring crypto though, as there's many scams out there. But there are also many ways to save the world in the weird and emerging world that is crypto, research is key.