Good climate news! Scientists discover way to break down plastic in record time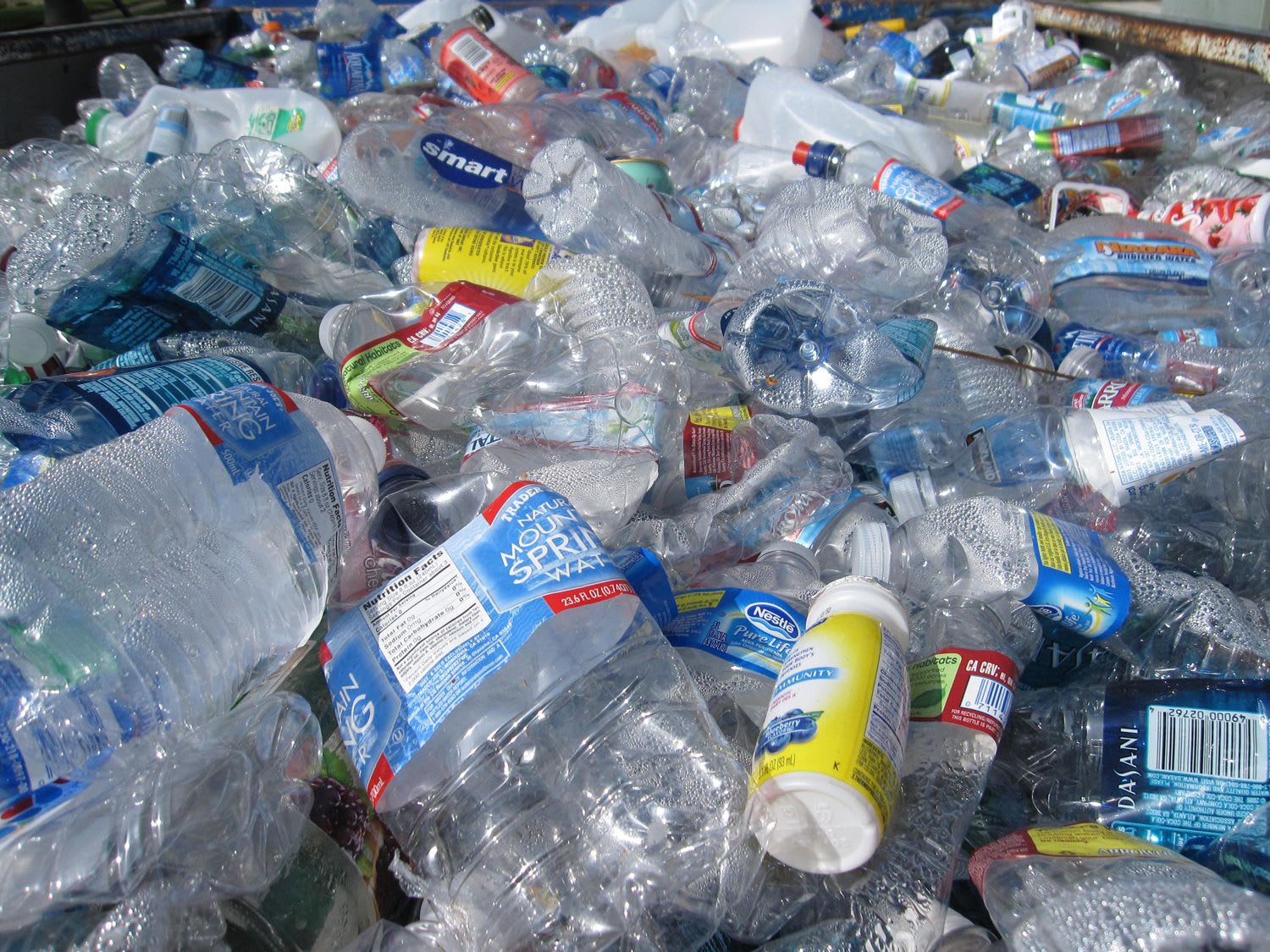 An enzyme that can break down plastic in a matter of days, rather than centuries, has been developed
image Tanvi Sharma via Unsplash
words Eve Walker
Plastic pollution is one of the leading causes of the climate crisis. With overflowing landfills, plastic bags plaguing the ocean, and the shocking truth that only a mere fraction of items in the recycling bin are actually recycled, scientists across the world are working on solutions.
A recent study published by Nature has revealed a promising new discovery. A team of engineers at the University of Texas in Austin are working on an ultra fast plastic-eating enzyme, referred to as FAST-PETase (functional, active, stable, and tolerant PETase). Rather than years or centuries, plastic can be broken down in a matter of days.
you are missing out on some content here because you rejected our cookies. want to change that?
PET (polyethylene terephthalate) is a polymer found in most clothing and packaging, currently making up 12% of global waste. The scientists fed 19,000 protein structures to a machine-learning algorithm to find mutations of natural enzymes that degrade PETs. FAST-PETase is able to successfully deteriorate the components of the plastic in a process called depolymerisation, which essentially allows plastics to be separated into their original monomers so that they can then be converted into new products.
While creating more plastic materials from plastic may just seem like another form of recycling, this method is actually a step up. Speaking to Vice, Chemical Engineering professor Hal Alper explains, "Once you have your original monomer, it's as if you're making fresh plastic from scratch, with the benefit that you don't need to use additional petroleum resources.
"This has advantages over traditional belt recycling. If you were to melt the plastic and then remould it, you'd start to lose the integrity of the plastic each round that you go through with recycling. Versus here, if you're able to depolymerize and then chemically repolymerize, you can be making virgin PET plastic each and every time."
Plastic-eating enzymes were first discovered in 2005, with PETase, the framework for FAST-PETase, being discovered accidentally in a Japanese waste facility in 2016. Over the years, 19 different naturally occurring enzymes have been found altogether, but many face serious limitations in their effectiveness due to temperatures and PH levels. FAST-PETase, however, has been successful in breaking down 51 types of PET in a wide range of conditions as quickly as 24 hours.
The real test is now to find out whether FAST-PETase is practical and affordable to tackle waste at a "large industrial scale", though the results do look like it could be a viable route. Watch this space…