on yer bike! cyclewear pedals back into fashion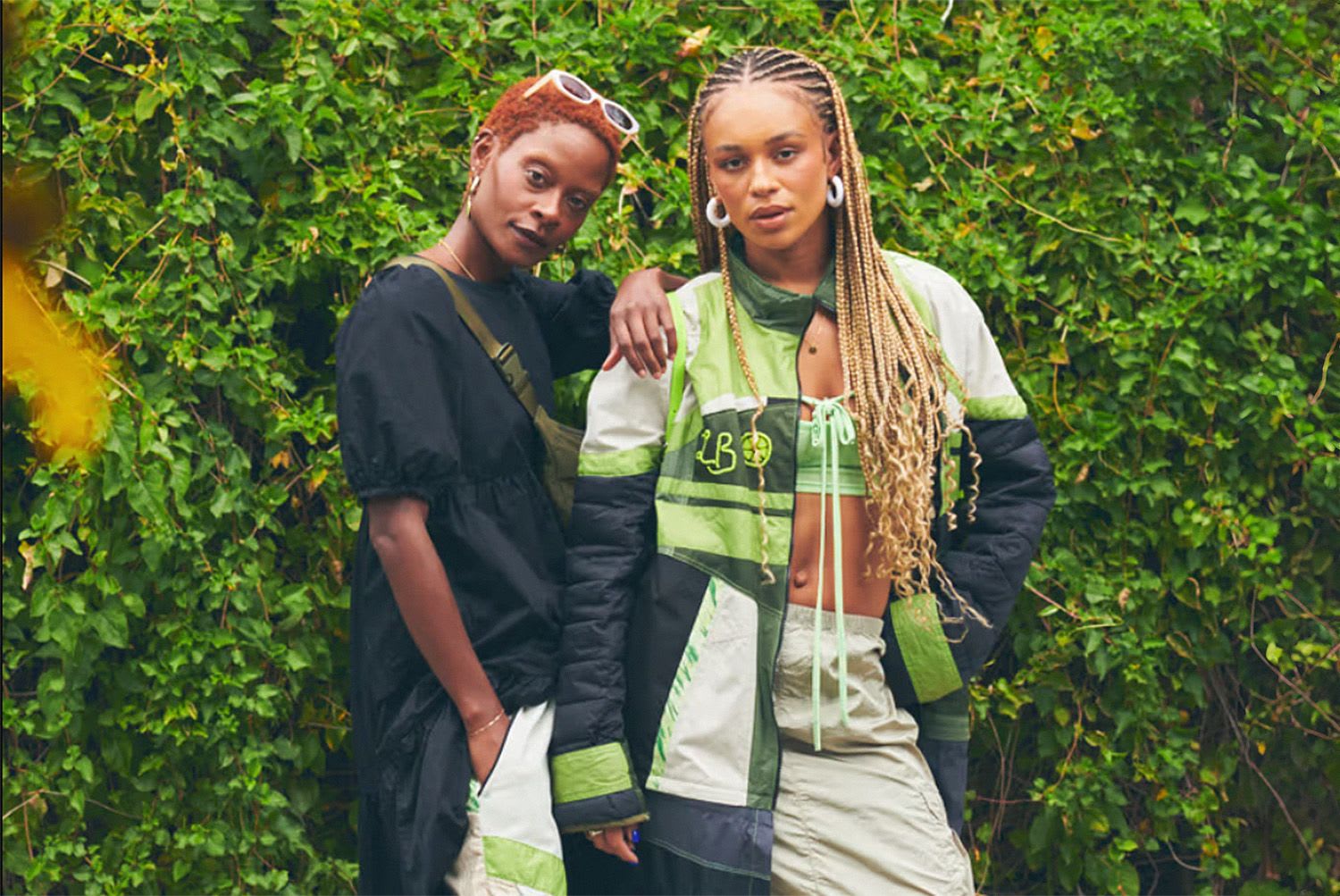 Plus Ashley Williams returns to LFW, Boiler Room's rave ready SS23 collection and more feel good fashion news
Good morning fashion fans! We hope we're not disturbing you as you recline on a sun lounger in a country which, unlike the UK, decided not to cancel summer this year. There's this idea that the month of August in fashion is as uneventful as a hassle-free beach holiday, but we're here to tell you why that's a myth.
And if you haven't turned your out of office on yet, then cycling is one way to soak up the small amount of sunshine we are getting here. That's right – hopping on yer bike is officially a chic past time. Whether it's slow fashion brand Lydia Bolton's collab with Lime Bike, or Fashion East's Johanna Parv's bike ready performance-wear, designers are hopping back on the saddle this summer.
Elsewhere this week, Ashley Williams is making her kooky cool return to the London Fashion Week runway while Boiler Room's SS23 collection of club-ready fits are tailor made for the dance floor. Meanwhile, Zendaya's Smartwater campaign is a who's who of the young London designers to know. Here's all the feel good fashion news from this week you might have missed.
bikecore: designers are backing the cycling revolution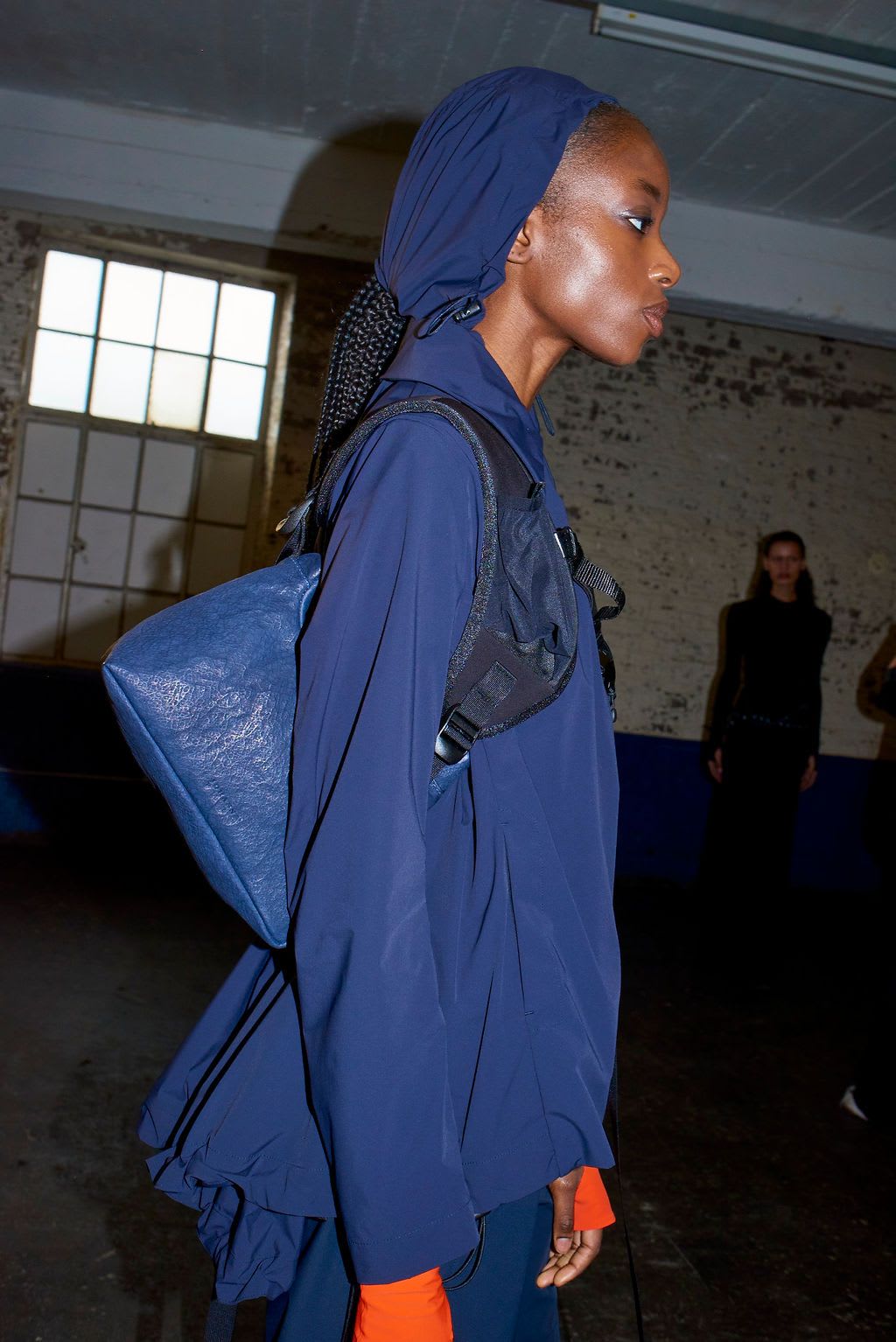 Johanna Parv. Image by Silvia Draz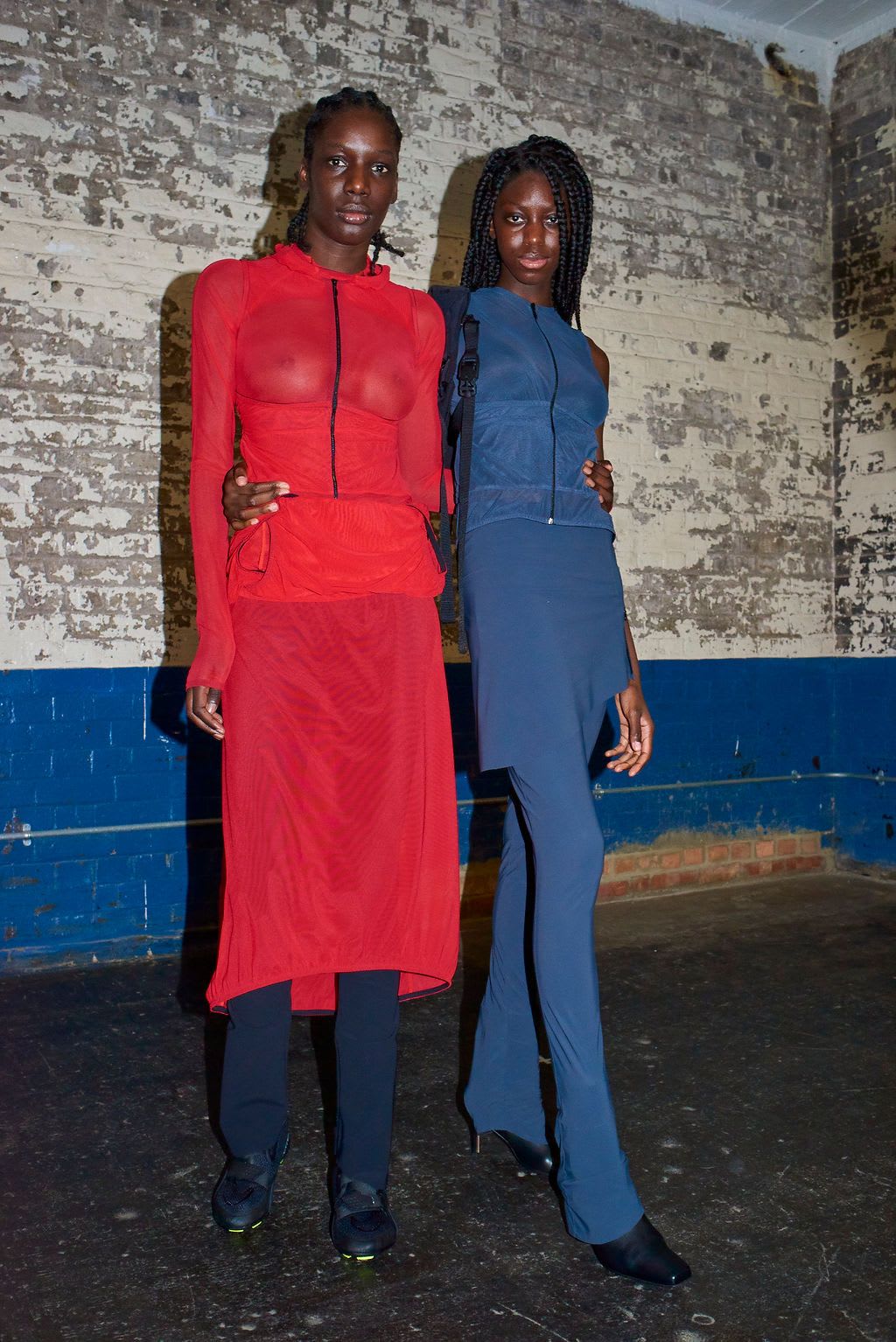 Johanna Parv. Image by Silvia Draz
While fashion talks a lot about the importance of sustainability, come fashion week, editors are very often ferried around cities in private cars and taxis, not to mention the air miles racked up attending destination shows. Yet plans to reduce the number of cars on the road are speeding ahead, with the Ultra Low Emission Zone (ULEZ) expanding across all London boroughs on 29th August. While nine out of ten cars seen driving in London on an average day won't be affected, ULEZ is part of a wider push to move away from relying on cars as our main form of transport, instead opting for alternatives, like cycling.
Designers, too, are hopping on the saddle and advocating for the cycling revolution. Over the last couple of seasons, we've seen fashion wholeheartedly embrace sport, whether through football fashion or everyday athleticwear. However, the latest incarnation of cyclewear is less about triathletes kitted out in lycra and more about the everyday cyclist with somewhere to be. This cyclist isn't a twee cliché in a prairie dress and flowers in her basket either. Instead, Lydia Bolton's cycle-friendly streetwear would look more at home at a rave than at the Olympic Games. Meanwhile, Johanna Parv's dynamic waterproofs have a high fashion edge. To put it plainly, cycling is has never looked so chic. These designers are breaking free from long held cycling stereotypes in a hope to encourage more people to jump back in the saddle and help make our cities greener.
Granted, fashion has often appreciated the elegance of cycling. OG street style photographer, Bill Cunningham, who captured New York's best dressed from the 1970s up until his death in 2016, made a strong case for cycling, with his bike becoming an accessory he was rarely seen without. "At age 87, Bill Cunningham was still cycling around New York," wrote fashion editor Suzy Menkes, "refusing my offer to share a taxi, even when it snowed." For Cunningham, cycling was a way to stay immersed in the city, allowing him to notice things that might go unseen if rushing by in a taxi. Riding a bike can be part of the creative process, but on the runway, cycling has sometimes been overlooked, perhaps because of its homogenous lycra-clad image.
you are missing out on some content here because you rejected our cookies. want to change that?
Some say you can cycle wearing whatever. Indeed, if you watch London cyclists on any given day, you're sure to see a diversity of fashion choices, ranging from the practical to the preposterous. However, a recent survey conducted by Lime Bike found that nine in 10 adults would avoid cycling when wearing certain items of clothing and over half of cyclists wish there was more high-fashion, cycle-friendly clothing. This was the impetus behind Lydia Bolton's new bike ready streetwear collection, created in collaboration with Lime, which uses recycled materials to encourage people to shop and travel more sustainably.
The collection is made from materials sourced from TRAID's London stores, using thrifted pieces, old tents and puffer jackets to create adaptable, stylish pieces with two wheel travel in mind. Coats double up into both short and long styles and come with a detachable lower half that can be zipped off and folded into an attachable bag. Pieces come with clothing clips to clip trouser hems or long dresses or skirts back to allow cyclists to pedal freely. "As a slow fashion designer and sustainability advocate, I've loved having the opportunity to work with Lime to identify and create high fashion solutions for people who want to travel the greener way," Bolton said via press release. "I wanted this transitional collection to feel authentic to how Londoners move around and use this city."
Fashion East's Johanna Parv, too, has always sought inspiration from London's rush hour. Her AW23 collection featured athletic performance-wear with women who cycle to work in mind. Garments considered real-life life hacks like jackets stretched over backpacks, skirts that can be hiked up so they don't get caught and durable waterproofs. Sheer mesh fabrics and skirts layered over trousers elevated the everyday, giving cycling style a glam update.
Whether this wave of cycle-ready style is an extension of fashion's current obsession with sport or a way to get people considering more eco-friendly transport, there's a childlike joy to be found in hopping on a bike. After all, there are few things more freeing than feeling the wind in your hair as you ride down the bike lane, so why not embrace the cycling trend this summer, whether you choose to switch up your commute or just fancy a Sunday bike ride to the pub with a mate. Fashion is finally embracing cycle-wear and we're happy to go along for the ride.
Ashley Williams is returning to London Fashion Week
you are missing out on some content here because you rejected our cookies. want to change that?
Weird girls rise up! Ashley Williams is returning to the runway. Following a recent sample sale in collaboration with Hysteric Fashion and 2o2st, it was announced this week that the designer will show at London Fashion Week this September as part of Fashion East's new XLNC programme supported by UGG. The programme was set up last year to support the talent incubator's alumni, and last year's prize went to KNWLS. This season, Ashley Williams will receive a £20,000 grant and "significant investment" for the production costs of her upcoming show. Ten years on from her Fashion East debut, Ashley Williams has become a cult label beloved by alt-girls for its kitschy prints, silk slips, diamante slogan hair clips and graphic mohair sweater vests. In an interview with Vogue Business, the designer said she's taking her work in a new direction, but little else has been revealed, so we'll likely have to wait until her off schedule show on 16th September to find out what that means.
Di Petsa, Nensi Dojaka, Chet Lo and more dress Zendaya
you are missing out on some content here because you rejected our cookies. want to change that?
Love Zendaya? Love drinking water? Love cool, young fashion brands? Well, do we have the collaboration for you! In the crossover we didn't know we needed, the British Fashion Council's NEWGEN initiative partnered with Smartwater to cast Zendaya in a campaign that's essentially a who's who of young London designers. Featuring custom garments from Aaron Esh, Chet Lo, Conner Ives, Di Petsa and Nensi Dojaka, the Emmy-Award winning actress sips her Smartwater in a range of original designs. From Di Petsa's goddess inspired wet look white dress to Chet Lo's spiky blue knit two-piece, these water inspired designs are sure to satiate any thirsty fashion fans. Drink up!
Boiler Room's SS23 collection is rave ready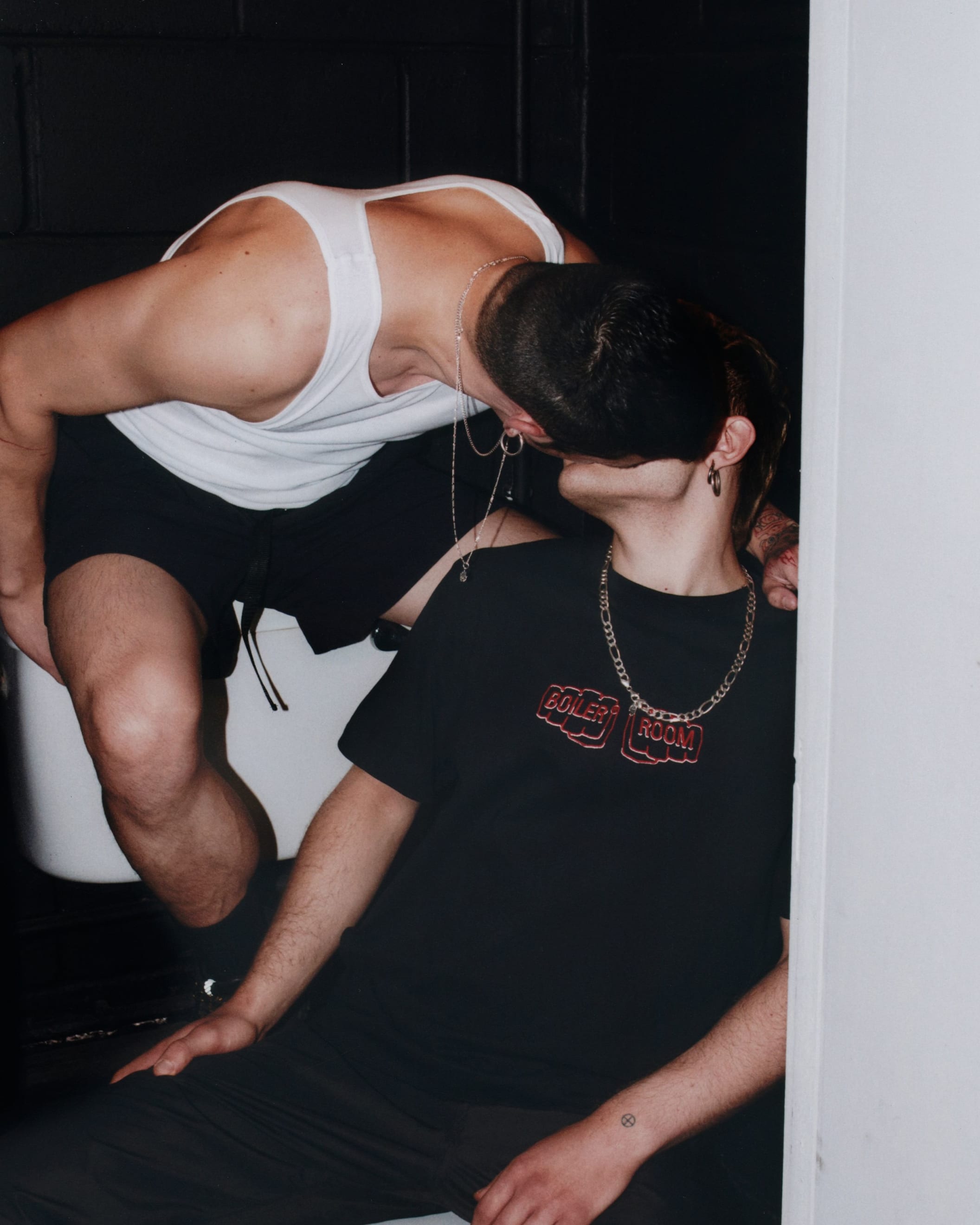 Vasilis Kalegias / Courtesy of Boiler Room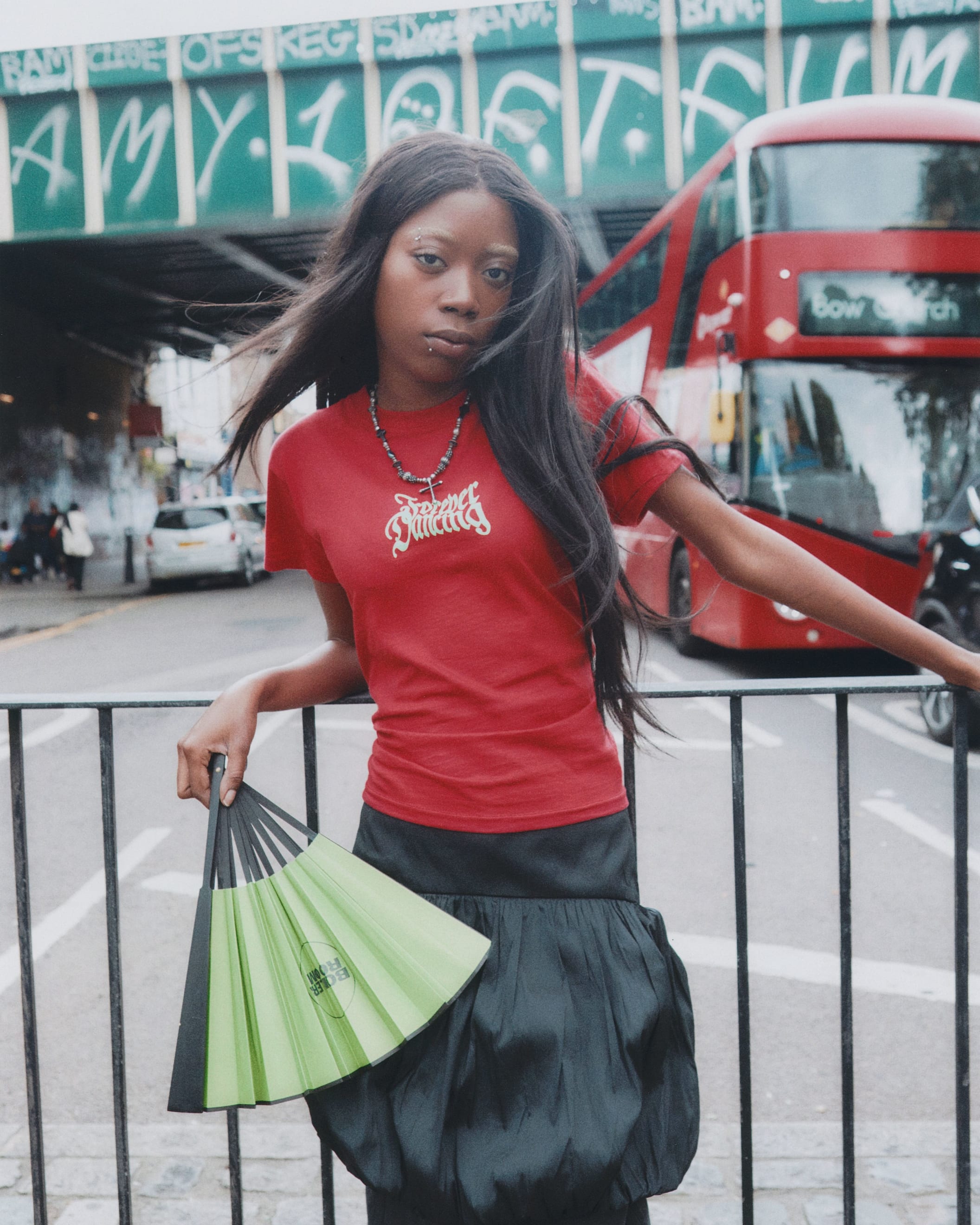 Vasilis Kalegias / Courtesy of Boiler Room
Prepping for those end of summer parties? Then look no further than the latest wave of Boiler Room's SS23 collection. Released earlier this week, club-ready pieces are inspired by electronic music and the bodies that dance to it. Tight-fitting vests, cropped hoodies and cycling shorts available here allow the wearer the move with freedom and ease. The collection sees their iconic crowd print reimagined in new silhouettes and a campaign shot by Vasilis Kalegias that sees the Boiler Room community out and about around London. Roll on the weekend, we say.