Zendaya makes Emmys history for the second year running
...and everything else you need to know about this year's Emmys Awards
image Frazer Harrison/Getty Images
words Megan Wallace
In case you've not been on social media (we don't blame you, it's bleak out there), we've got some news: last night was the 2022 Emmy Awards ceremony. And the name on everyone's lips? Zendaya – and who can blame them! Personally, we've made it no secret how much we love Zendaya: from her diamond-dripped, Hollywood classic aesthetic) to her generation-defining role as Rue in Euphoria.
But now, we've been given even more reasons to be in awe of the Disney Channel star turned screen starlet, thanks to her recent Emmys 2022 success, which saw her scoop up the award for Lead actress in a drama series. However, as we all know, our Z isn't exactly an Emmys newbie — last year she picked up this same accolade, becoming the youngest person to do so. And she's made history again: after winning in both 2020 and 2022, she is the youngest two-time acting winner and also the first Black woman to reach this achievement.
Advertisement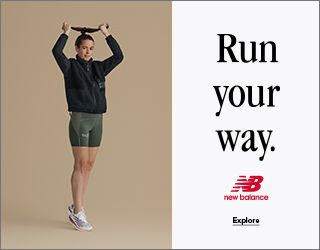 In her acceptance speech, Zendaya thanked the cast and crew of Euphoria for "making such a safe space to make this very difficult show" and sent a special shoutout to the show's creator, Sam Levinson, for "believing in me even in moments where I didn't believe in myself."
Touchingly, she also expressed her hopes for the show and appeared to send her love to individuals struggling with the substance abuse and mental health issues explore in the series, saying; "My greatest wish for Euphoria was that it could help heal people. I just want to say thank you to everyone who has shared their story with me. I want you to know that anyone who has loved a Rue or feels like they are a Rue, I want you to know I'm so grateful for your stories and I carry them with me, and I carry them with her. So thank you so much."
But while Zendaya undeniably stole the Emmys show, what else happened during the 2022 ceremony? Well, keep reading for Woo's cheat sheet to basically everything you need to know.
Jennifer Coolidge finally got her dues...
Who is your favourite off-brand queer icon, and why is it Jennifer Coolidge? Whether it's playing an evil Californian stepmother in Hilary Duff's A Cinderella Story (the Brothers Grimm could never), a gold-hearted manicurist in Legally Blonde, or basically creating the term "milf" with her turn in American Pie, Coolidge is a cinematic legend.
Only recently, though, has she been getting the recognition she deserves, thanks to her role in HBO's cult fave and critical hit The White Lotus where she plays the wailing Tanya McQuoid, a rich white woman looking to "live, laugh, love" her way out of grief, one massage at a time.
Rightly enough, she finally nabbed her first Emmy win last night for that performance and, given that the accolade was so overdue, made it clear she wasn't going to let anyone take her limelight. After accepting the award, she began her speech but while she was still speaking, the music changed to signal that it was time to wrap up. However, she was having none of it and protested by saying; "Wait, hold on. No, this is a once-in-a-lifetime thing". When the song changed again, she started dancing to the tune before getting played off - which is probably the most relatable thing we've ever seen at an awards show.
Lizzo spoke up for representation
Another surprise winner? Lizzo! Who, despite being best known as a musician, beat out Rupaul's Drag Racefor the Outstanding Competition Prize. Specifically, she won for her Amazon series Watch Out for the Big Grrrls, a reality show which sees her audition backup dancers for her next tour.
In her acceptance speech, she addressed her younger self and emphasised the importance of representation. "The trophy is nice, but my emotion is for these people who are on the stage with me," she said. "The stories that they shared, they're not that unique. They just don't get told. Let's just tell more stories."
"When I was a little girl, all I wanted to see was me in the media. Someone fat like me. Black like me. Beautiful like me," she continued. "If I could go back and tell little Lizzo something, I would be like, 'You're going to see that person, but b*tch, it's going to have to be you.'"
Ending off her speech, she added; "Make some noise for my big girls!"
Squid Game went big
No show defined 2021 quite as much as Squid Game. The anti-capitalist survival thriller made international stars out of cast members like HoYeon Jung and became Netflix's most-watched show, entrancing viewers with its unexpected combination of gore and social commentary. Understandably, the show has proven a hit at the Emmys, winning a total of six out of the fourteen awards it has been nominated for.
However, it's also made Emmys history! Squid Game actor Lee Jung-jae became the first Asian actor to ever win the Outstanding Lead Actor in a Drama Series prize and the show's director Hwang Dong-hyuk became the first person to win Outstanding Directing for a Drama Series for a project not in English.
In his acceptance speech, Hwang commented on the historic achievement. "People keep telling me I made history, but I don't think I made history by myself. Because it was you who opened up the doors for Squid Game, inviting us here tonight at the Emmys," he said. "I truly hope that Squid Game won't be the last non-English series to be here at the Emmys, and I also hope this won't be my last Emmy either."
Cheers to that!