Abby Roberts's touring wellness diary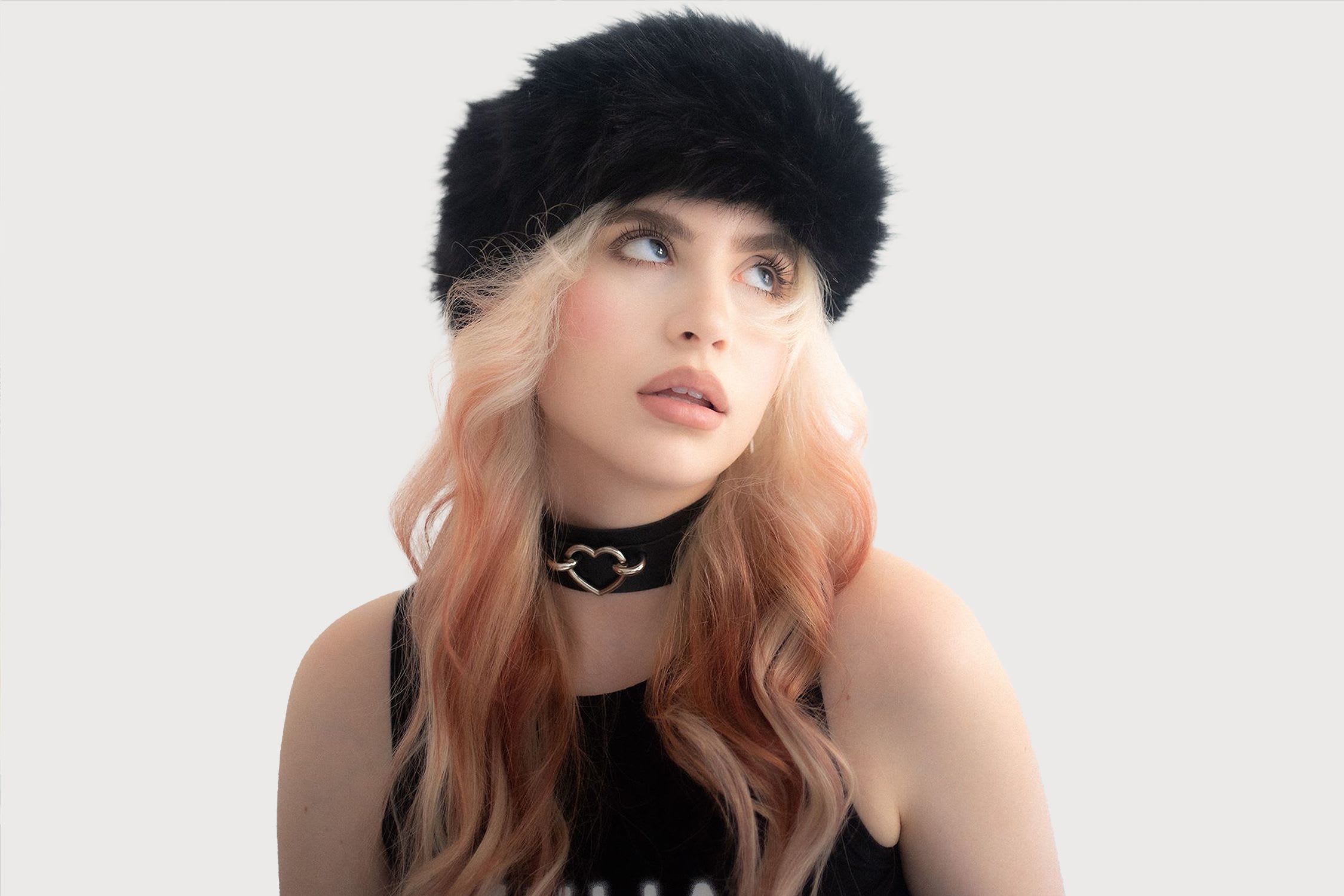 The musician and TikTok's favourite makeup artist chats to woo about her FYP, self-care secrets and love of escape rooms
Abby Roberts's follow count on TikTok (17 million, in case you were wondering) is higher than the population of a medium-sized European country and, as her rather chokka link in bio attests, she's "a very busy girl". Not only is the Loiner one of the most-followed TikTokers in the UK, she's also the platform's top beauty creator - and for good reason. She's the kind of versatile makeup artist who can transform herself into a range of characters (most recently Beetlejuice's Lydia Deetz and Barbarella) with a flick of a brush, just as easily as she can craft the kind of intricate, artful eyeliner that would have the students of Euphoria High quaking in their Heaven by Marc Jacobs platforms.
Then, there's her music career: which kicked off with the release of her debut single "Paramaniac" in 2021 and swiftly gained momentum after she dropped her first EP Ashes the following year. Described as "dream pop" in the press and drawing inspiration from fellow Yorkshire natives the Arctic Monkeys, the project got its first live performances on a slot supporting Halsey on their US tour.
But like all the most bankable multihyphenates - whether it's Ru Paul or the Kardashians - Roberts doesn't see her output as a series of standalone projects, she's in the business of building her own creative universe. Whether it's makeup artistry or music, her different talents interlink and enrich one another (on stage and for photo shoots, Roberts does her own makeup) and she's always picking up new skills, even co-directing the satiricial, social media-skewering video for her track "Video Girl".
You could easily mistake Roberts for a bit of a girlboss, after all, her influence (at just 21 years old!) is such that she's even got her own Morphe palette packed with essentials to get the Abby Roberts look. But you know what's more interesting than how she gets it all done? How she doesn't get it done. What does a music/makeup/creative star do on those few moments when she's not working? How does she look after her mental and physical health when she's on the road touring? And what does the FYP of the world's biggest TikTok stars look like when she's in the mood for an absent-minded scroll?
Below, we catch up with Roberts to learn the answers to all these questions and more, such as her very unusual clubbing alternative and unusual use for scream therapy.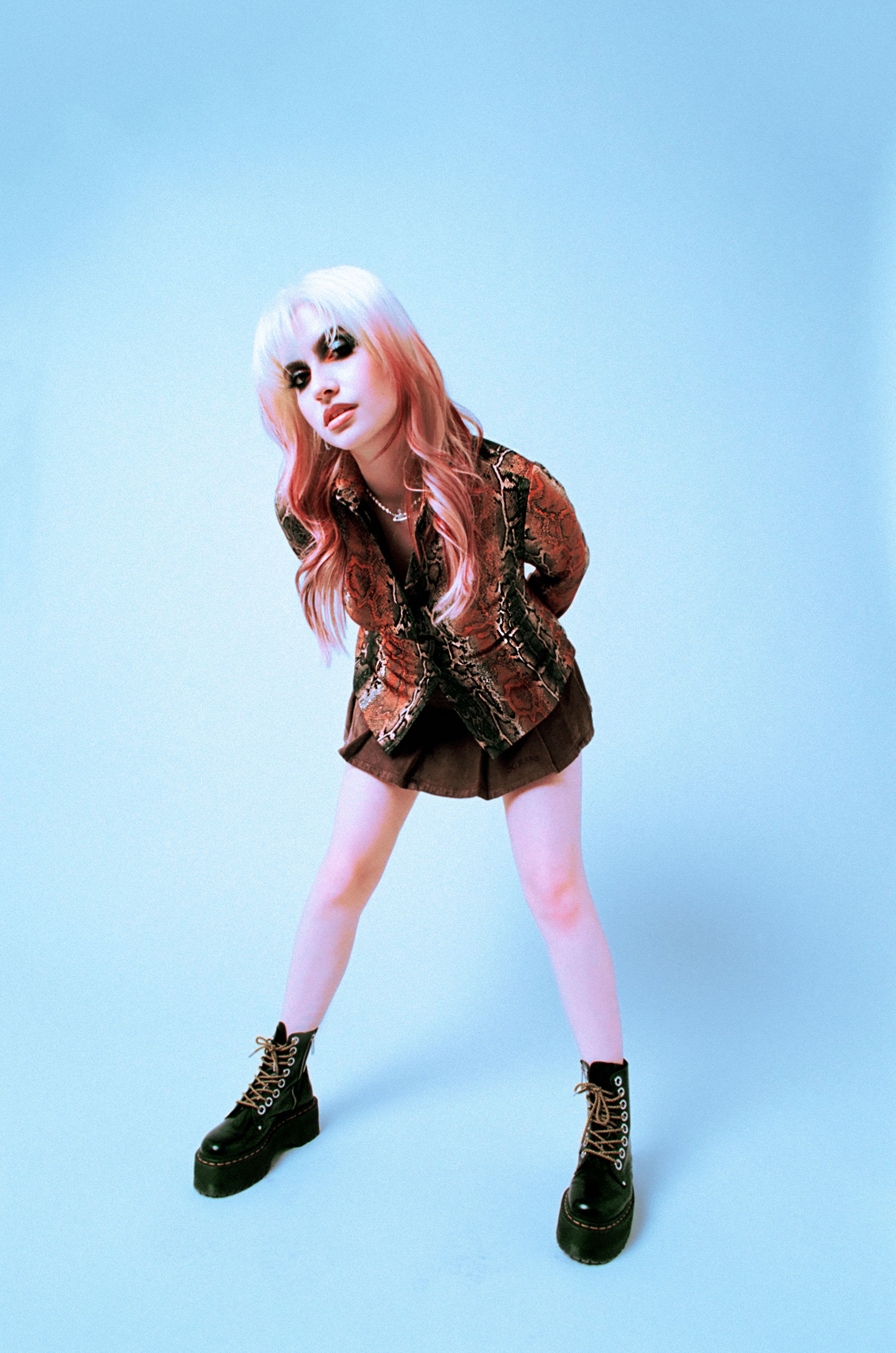 I feel like my phone literally listens to me. My best friend Sophie is obsessed with Harry Styles and The 1975 so right now my FYP is a lot of concert videos mixed with music videos and really cursed meme stuff to be honest.
You've just finished supporting Pale Waves on their UK tour. How do you look after your mental and physical health while you're on the road?
This was only my second real tour, the first one was supporting Halsey, so it's a bit of a learning curve. I was just so anxious but I think I settled into it and realised that not everything has to be super perfect. It's live, it's okay if things go a bit wrong. I'm lucky I get to tour with some of my best friends, my whole band, and I went to school with my photographer. We just vent to each other after every show, which is great.
How do you take care of your voice?
Manuka honey, so much tea and a warm-up routine I do backstage before every show. I run around the parking lot to get all the nervous energy out - and I sometimes scream in the parking lot too.
What's on your hype playlist?
Anything by Harry Styles, "You Stupid Bitch" by Girl in Red, "Oxytocin" by Billie Eilish.
Do you have a morning routine?
Every day is so different. Right now I'm back in Leeds seeing my grandparents but sometimes I'm up at 6am if it's a busy day, if we're on tour we're sleeping in until noon probably. So there's no routine - every morning is so different depending on what I'm doing.
What's one thing you do to make yourself feel good?
I'm very food-orientated. Food makes me so happy, it's literally the highlight of my day. I order food a lot: I love a good Wagamamas, a good Nandos. If I'm feeling shit I will definitely order a Wagamamas.
When was the last time you were starstruck?
Billie Eilish - I really embarrassed myself. I met her at Coachella earlier this year, I got invited to an after party and she was there. Normally I'm quite good in these situations and don't fan girl and can contain myself but in this case I was just like, "I love you!". It was so embarrassing, I think about it and I cringe so much.
How do you spend your down time?
I really like doing escape rooms. Me and my best friend, whenever we get a minute we try and do them. I also like doing ice-skating. I'm not a big going out person, I don't really go clubbing but we'll go to new bars and stuff. I went to a winter wonderland last week that was really fun.
Your visuals are where a lot of your skills come together - I know you've co-directed one of your videos before. How do you see your visuals as an artist developing?
With the first EP I was learning to work with a team because up until this point I've only done my own visuals with my own social media stuff. Going forward I wanted to make it more cohesive and build up my own world. The first EP was working out what that meant to me and the next EP is a more indie rock sound, I want the visuals to represent that a bit more. I want me and my friends to produce some stuff ourselves at my house. I'm excited to get hands on.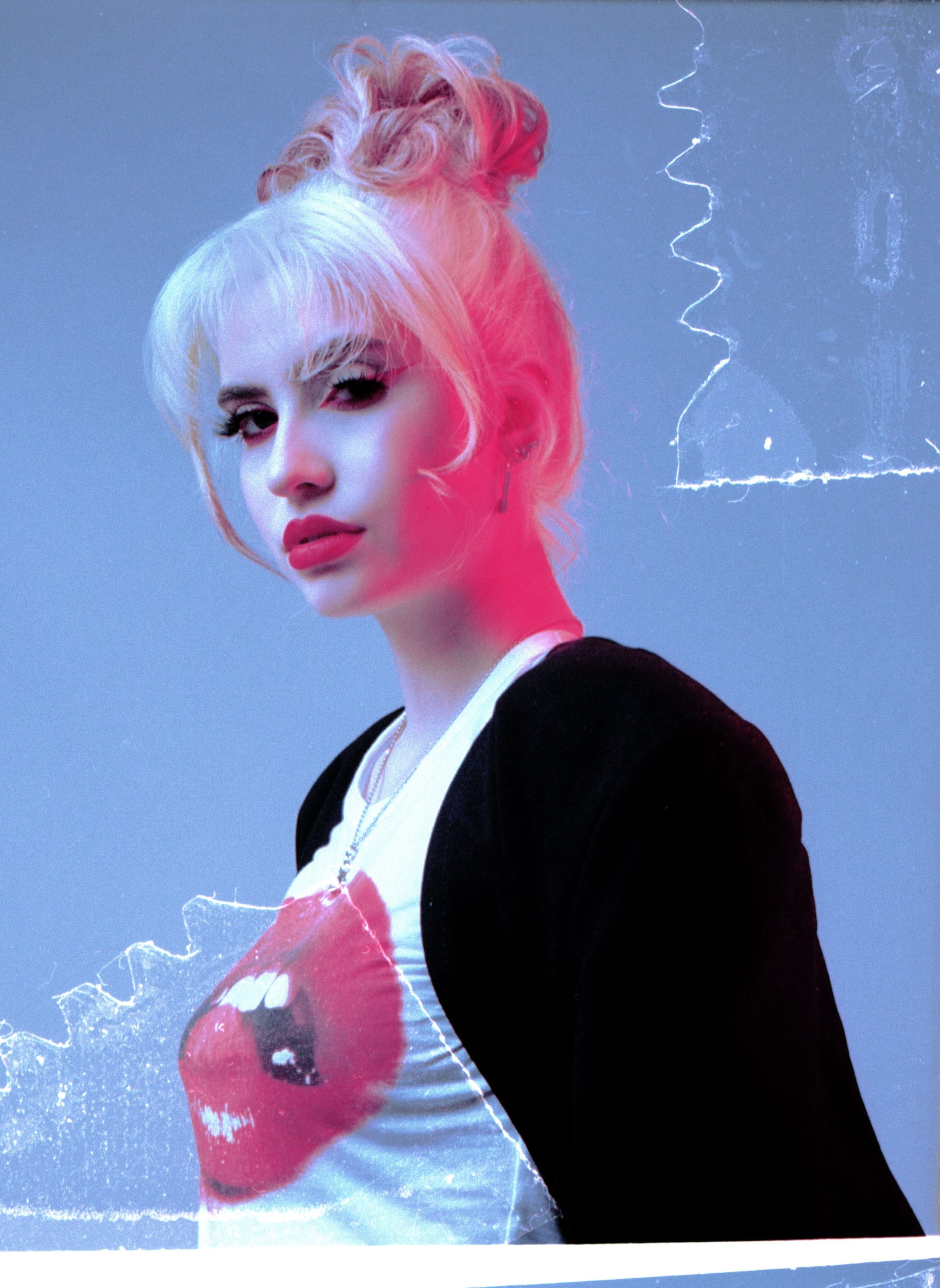 Your star sign is Leo. What's the most Leo thing you've ever done?
I used to not be a typical Leo at all, I grew up being so shy. But now I'm so Leo because I'm on a stage in front of loads of people! I never thought it would happen but I guess it's true.
What helps you get in the creative mood?
I think you have to make the headspace to be creative. For me, I have to not be busy so it's very hard for me to write if I'm touring. I've assigned a big block of time this December to do a writing trip and just dedicate myself to it. I'm finding it a lot easier to be creative when I'm by myself as well, I have more thoughts and time to process things.
What can you tell us about the EP you're working on for next year?
I wanted to lean more into the live music side of things after having a year of touring. I learned how the audience responded to songs and it made me want to do a lot more high-energy stuff that people can really move to. I'd say it's a lot happier, more of a bop, than the first one. It's also a more developed sound than the first one, since I've had a year to learn and experiment and make new stuff that I feel more confident with.
Speaking of high energy, how do you protect your energy?
I don't think I do! Maybe I should, but I don't know how...
Abby Roberts recently finished supporting Pale Waves on their UK tour and will release her next EP in 2023
Focus, reset and get your life together
Best bits to kick start new habits