Ashley Walters on meditation, voice notes and vigilantism as he has his palm read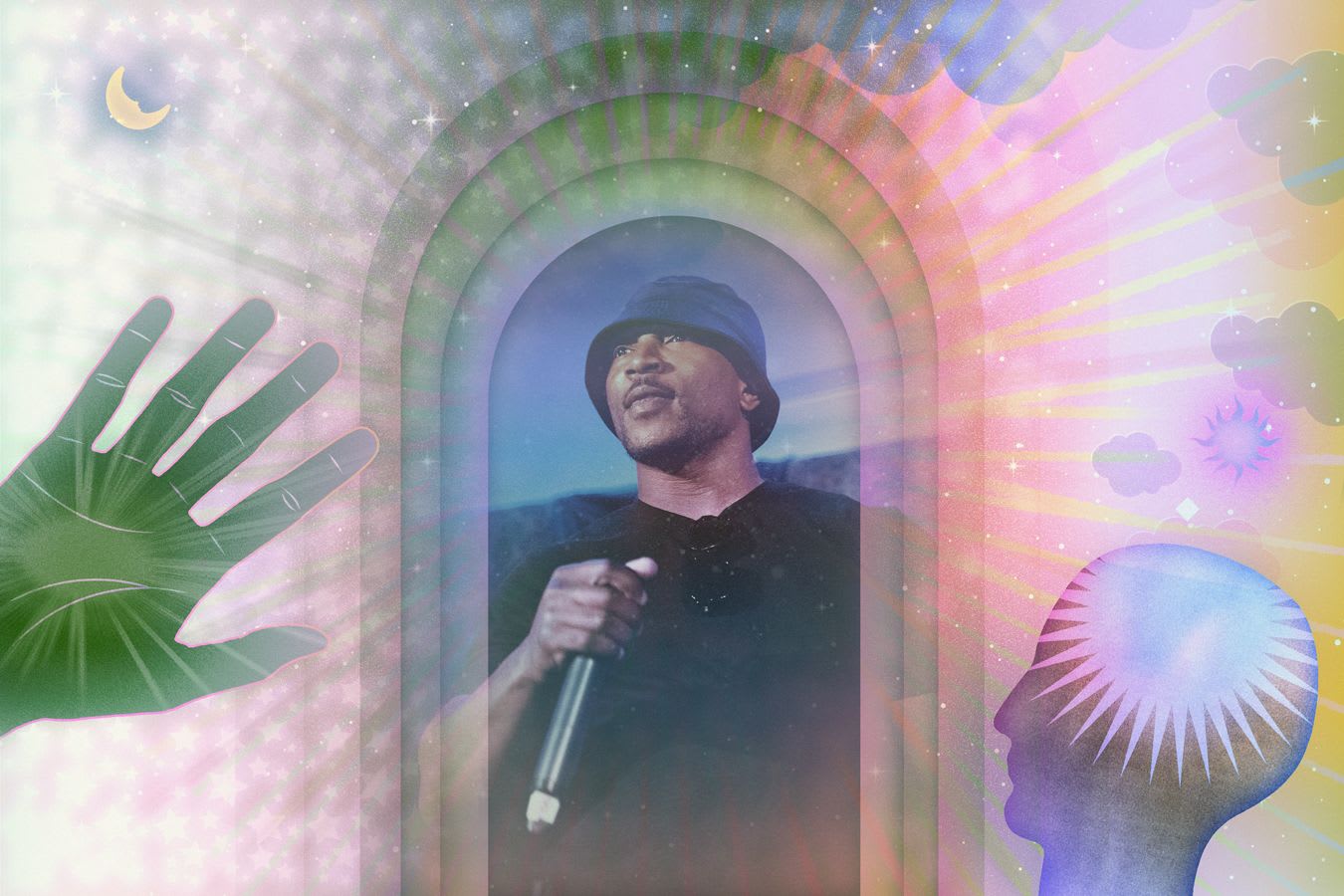 A successful rapper, writer, actor, and producer. Ashley Walters, who stars in Top Boy, has it all. We decided to read his palm.
image Getty / Joseph Okpako
words Rhys Thomas
Ashley Walters has already lived a few lives. He's a successful rapper and songwriter (known as Asher D). He is also an actor, and a producer, most known for starring in Top Boy as Dushane Hill, and Antwan in Get Rich or Die Trying. As a young kid, he used to sneak going to acting school around his friends. Eventually he was caught by a friend, who walked past a poster for* Oliver!* At the London Palladium. Ashley was on the poster. The Peckham-born legend also served time behind bars as a young offender before finding success. Quite the eventful childhood.
Today he has eight children, is working on new music, and a new season of Top Boy is due to be broadcast on Netflix next year. Busy time, then. We were lucky enough to catch up with Ashley at the first UK edition of Impulstar, an organisation focused on bringing football to underrepresented youth communities, who run tournaments, demonstrations, and more.
Instagram partnered with Impulstar for the event as part of their Meta's commitment to shine a light on emerging talent driving culture forward both on and off the platform, as well as the pitch. Musicians and dancers also took the floor, including Russ Millions, Highlyy, Oxlade, and of course Ashley (a big Arsenal fan). He even performed a few brand new songs at the event. There was just enough time to do a palm reading ...

Are you a more logical, or more creative person?
I'd say I'm both but if I had to pick one, then probably creative.
What were you like at school?
My mum is here, so let's say I was very studious. A very smart kid. Never in trouble at school. Nah, actually, my first school report in my first year of secondary school described me as "a vigilante", not sure what that tells you.
What's the biggest adventure you've been on?
[His eight-year-old daughter chimes in with a "Birmingham" just before the other daughter, six, jumps in with "No, Disneyland!"] There's been a lot of adventures. Work-wise I guess probably South Africa, I spent a lot of time travelling to South Africa for work.

Are you a romantic person?
I like to think so. Yeah. My wife probably wouldn't say that. But yeah, I believe I am a romantic person.
I'm more of a voice note guy, I like a voice note. But in terms of messaging first, yeah. I tend to keep on top of things.

Do you believe in destiny?
Yeah, 100%. I don't know if it's the same thing, but I feel like there's a lot I've maybe said that I'm going to achieve and have done, or have perhaps talked into existence. I guess also I think everyone is here for a reason and that the aim of the game in life is to find out what that reason is for you, so that you can contribute best to the world.
Are you a planner or spontaneous?
I'm 50-50 really. With work I like to plan a lot, but then I can be quite pretty spontaneous at times, impulsive even, outside of that.
What's on your moodboard for the future?
Directing, some more producing, some more writing for screen, and working on new music.

What's the last book you read?
The last book I read, ooo. Probably reading these two books before they go to bed. I listen to a lot of audiobooks, but the last book I actually read was years ago. Probably, Long Walk To Freedom. That's a lie, more recently The Secret, by Rhonda Byrne, again. I don't read too much. I read a lot of scripts, but not a lot of books.
Do you play hard or work hard?
I work hard. I have eight children, so I really can't stop working.

What's a major change that you've had in your life?
In the last two years, I've started being a bit more spiritual. Meditation, prayer. Reconnecting. I think I've been slightly disconnected with my higher power, so getting back into that. It feels great man, life is good.
How many times have you moved home?
I think I've moved five? Times. Let's say five.
you are missing out on some content here because you rejected our cookies. want to change that?