Palmistry with Eliza Rose
DJ, producer and vocalist Eliza Rose chats destiny, hitting Number One and life-changing moments in this WOO-approved palm-reading session
image Kemar Reid
words Megan Wallace
Practised all over the world, palmistry analyses the major and minor lines on your hand to divine what they say about you: from how you love to how you live and, possibly, what lies ahead in your future. Inspired by this tradition, Palmistry is our new series where we sit down with some of our favourite names in the worlds of music, fashion and entertainment for a unique looking into what's in their hearts and destiny — by turning to their palms.
What would summer 2022 have been without "B.O.T.A. (Baddest of Them All)"? Seemingly coming out of nowhere, the slice of sun-drenched, dance floor euphoria took over TikTok and quickly became the season's most-requested (we think) club track, even jumping to the top of the UK Singles Chart. Bridging the musical divide between festival rats and ravers, Radio 1 listeners, TikTok obsessives and the underground scene, "B.O.T.A." was and is the moment.
Advertisement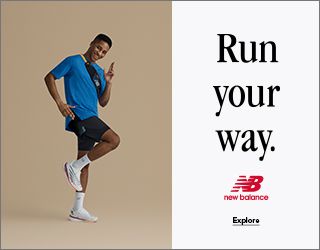 And who's behind this lingua franca of youth culture? Eliza Rose, the Dalston-raised DJ, producer and vocalist who teamed up with producer Interplanetary Criminal for this scorcher, which also draws on 90s gem "Let the Beat Hit 'Em" by Lisa Lisa and Cult Jam. Not only can this rising star sing, she's also a serious cratedigger — having scored a job at the record shop Flashback as a teen, she's held radio residencies on Rinse FM and Balamii and enthused crowds at fabric and The Cause with a nostalgic, high-energy take on four-on-the-floor.
After a particularly eventful 2022 so far, we called up Rose in a rare moment of quiet, grabbed between gigs and studio sessions, for a very special palm-reading session. Keep reading to discover the musician's thoughts on romance, spontaneity and the tides of destiny…
Would you say you're more logical or creative?
Creative, through and through.
What were you like at school?
A dash of rude girl, a sprinkle of cartoon nerd and a measure of book worm.
What's the biggest adventure you've been on?
The "B.O.T.A." train.
Hopeless.
Mmm yes! I crave affection and I hate people being mad at me.
Do you believe in destiny?
Yes! I find it quite hard to believe that a completely random sets of circumstances got me standing to this point. I like to imagine there's a little alignment in this world.
Are you a planner or more spontaneous?
I can't even lie. I do love a good plan. Dyslexia means I'm terrible with dates, times and organisation! So good planning helps create some method to the madness.
What's on your vision board for the future?
Anything fabulous but make it a bit weird...
What's the last book you read?
The Silence of the Girls by Pat Baker. I'd highly recommend!
BOTH.
What's a major change you've had in your life?
Going Number One bbz.
How many times have you moved city?
In all honesty, I've never moved city! I'm a London girl through-and-through! However, when I moved from Hackney to Lewisham for a bit, that felt like another country to me at the time. Haha, bit sad really but tbf it was a quite life-changing time as I met so many new lifelong friends as well as creative like-minded people. It was a real turning point in my life.
What's one moment that changed your perspective on life?
Realising you should pursue your passion for the love of it and not anything else.
How to style corsets
From layering to low-rise, here's how to style this season's hottest trend