Palmistry with Beabadoobee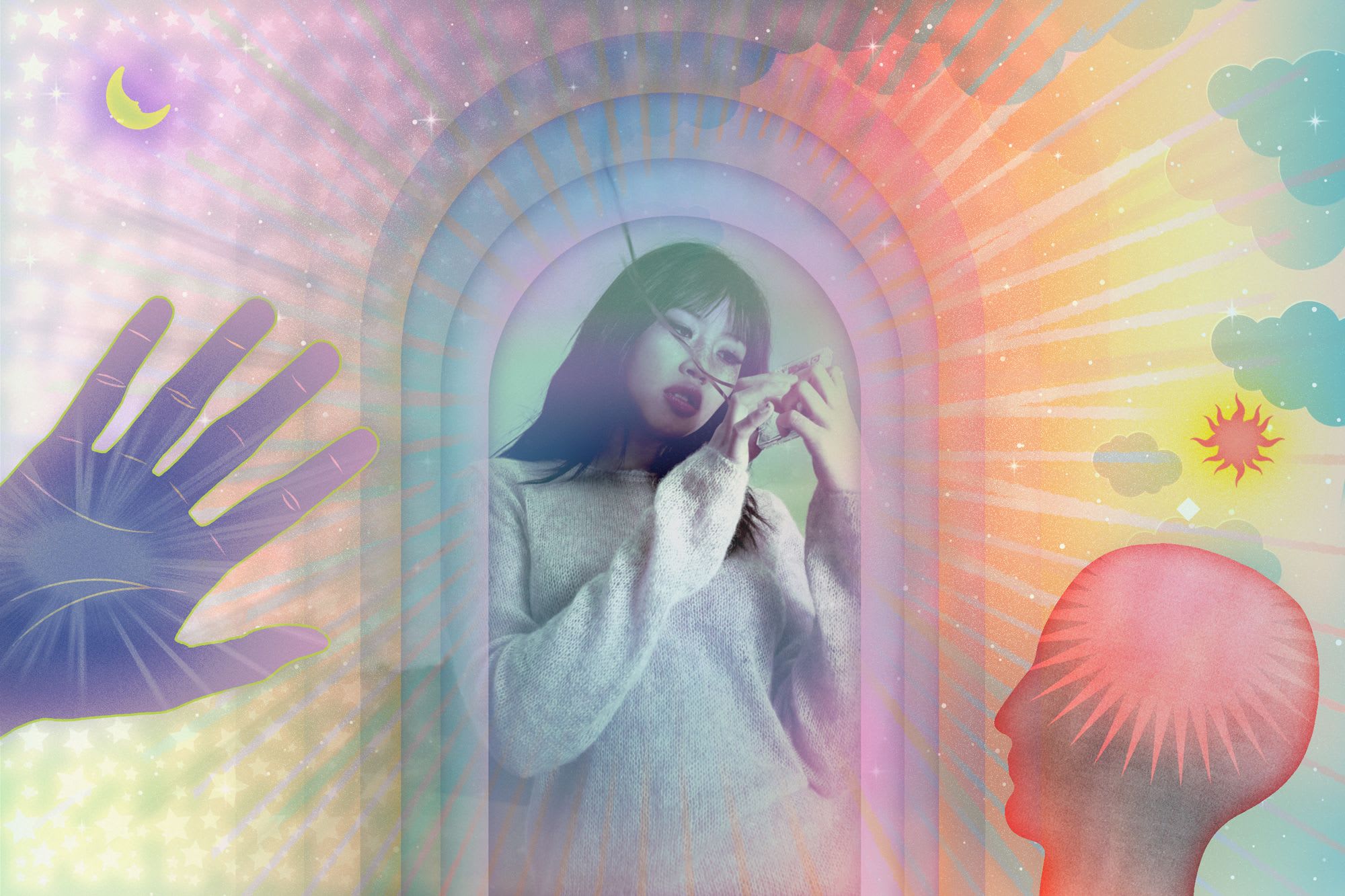 The indie singer-songwriter talks fate, rom-coms and texting first for Team Woo's first palm-reading session
image Jonas McIlwain
words Megan Wallace
Practised all over the world, palmistry analyses the major and minor lines on your hand to divine what they say about you: from how you love to how you live and, possibly, what lies ahead in your future. Inspired by this tradition, Palmistry is our new series where we sit down with some of our favourite names in the worlds of music, fashion and entertainment for a unique looking into what's in their hearts and destiny — by turning to their palms.
Raised in West London on a musical diet of indie sleaze classics like Karen O, Florist and Alex G, Beabadoobee is the 22-year-old self-taught singer-songwriter repping the UK guitar revival with a nostalgic pop wink. And while, whenever you listen to her music, it might seem like alt-rock stardom was written in her stars, the musician (real name Beatrice Laus) knows a thing about changing fates.
Growing up taking violin lessons, her life's path forked in a new direction at the age of 17, when her dad gifted her a second-hand guitar. Learning how to play via YouTube tutorials, she uploaded her very first track to YouTube in 2017 and winded up being signed by Dirty Hit — the home of indie heartthrobs The 1975. After dropping a string of EPs in the late 2010s, she came out with her debut album Fake Flowers in 2020, quickly followed by her sophomore LP earlier this year. While this release schedule has been heavy, her diary IRL has been no less packed, seeing her tour with Clairo, cover magazines and gain cosigns from none other than Billie Eilish.
Things have clearly been pretty busy in Beatopia but, after chilling out with her very own sound-healing session, Beabadoobee sat down with Woo to discuss her school years, the last book she read and her biggest adventure yet in our first Palmistry instalment.

Are you more logical or are you more creative?
Creative for sure :)
What were you like at school?
I was quite shy and kept to myself and then as a teen I wasn't really that focussed on school, I did my own thing trying to find my own place.
What's the biggest adventure you've been on?
The last few years have been an adventure really, being an artist and releasing music and albums. It's a rollercoaster.

Yes, I think so. I like romance. I've seen too many rom coms not to be romantic :)
I do, I've been the 'first texter' especially when people are shit at communicating lol.

Do you believe in destiny?
Yeah it's romantic to believe in it.
Are you a planner or more spontaneous?
More spontaneous, I don't really plan anything too far in advance, I go with the flow.
What's on your moodboard for the future?
More music, more travel, more love, more friend time...and eating pasta in Italy.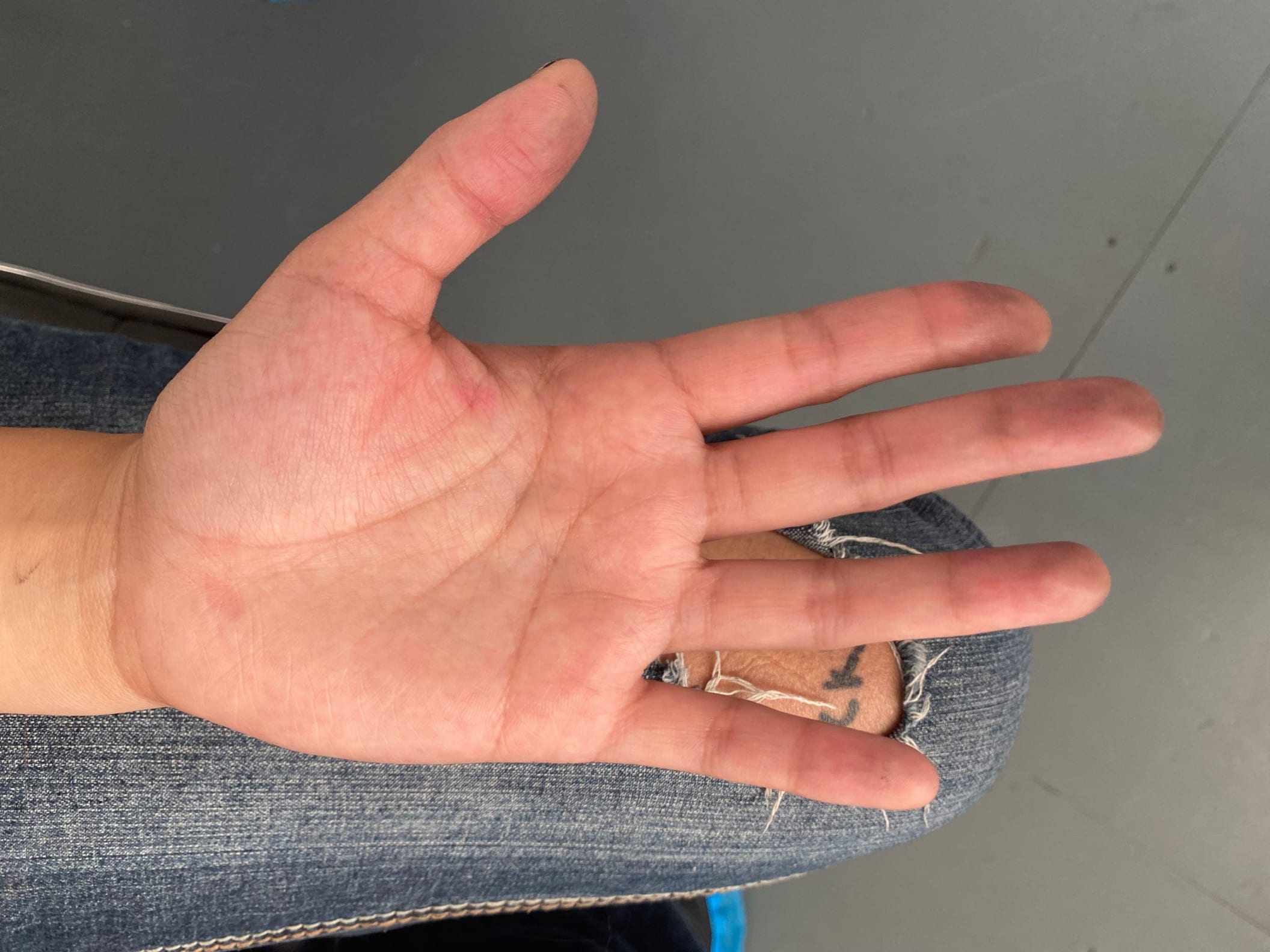 What's the last book you read?
Probably this Sonic Youth book my manager gave me. It comes with the tunings to their songs, so sick.
Both. Pretty equally actually.

What's a major change you've had in your life?
I recently moved out of my family house and into my own place. Never done that before.
How many times have you moved city?
Like 3 times but I've been around London for almost all my life now.
What's one moment that changed your perspective on life?
Getting my first guitar from my dad and then starting to teach myself how to play it.
you are missing out on some content here because you rejected our cookies. want to change that?