Pxssy Palace's Nadine Noor talks self-care, community and party anthems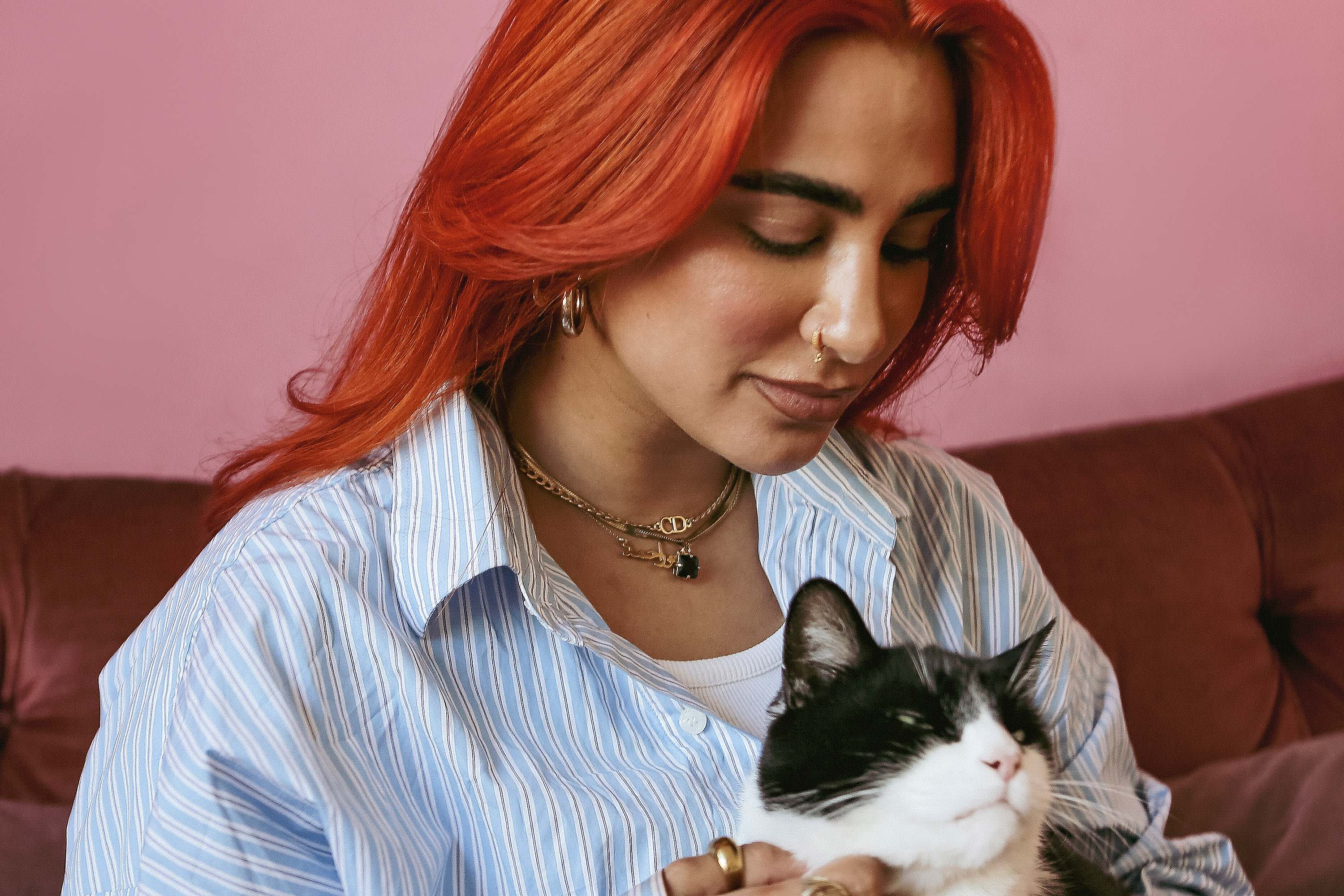 Ahead of the club collective's first festival, the founder and DJ opens up
Pxssy Palace isn't just a club night - it's an institution. Founded by Nadine Noor, the party is for and by queer people of colour, creating the kind of joy-centred, community space that can't always be found in the wider nightlife landscape. With sold-out nights with themes like "kink" or "bimbo", Pxssy Palace is a place for dressing up, escapism and dancing in a sea of beautiful souls.
The night began back in 2015 and, as Noor explains, the idea behind its creation was prompted by "not seeing myself represented in nightlife, I needed to be around other queer people of colour and see queer and trans people represented and prioritised." Now, countless parties later, what started as a house party has "grown into a huge party people are inspired by worldwide."
As Pxssy Palace is poised to open their doors for their first festival, OVERFLO, Noor caught up with Team Woo to talk self-parenting, future plans and community.
What are some of your most memorable moments from working in nightlife?
I sometimes call Pxssy Palace reverse conversion therapy because it has allowed people who were unsure of themselves to connect with other similar individuals and become more confident in who they are. Seeing people transform in front of me is something I always go back to.   
What does "community" mean to you? 
"Community" is such a buzz word but it feels deeper than just saying "LGBTQ people." It feels like we are holding each other and are more caring. When I use the word, it's to describe a group of people with shared interests, identities and struggles. Using it too much however does overlook the fact that despite having shared interests, people are very different and have widely different needs, values and experiences. 
What's your ultimate party tune?
There are too many to choose from but any '90s UK club classic is always a fave.
As someone working in the club space, what does self-care look like to you?
Self-care used to be relaxing but after normalising burn out for way too long, I now see that self-soothing and self-care is hard. Doing your taxes, organising your space, parenting yourself and having routines are what build you up towards a sustainable life.  If I was hungover all the time, half the work I did wouldn't be done to a good standard. The emotional come down from a set or a club night is a lot because you give a lot to the space, as well as holding it for others. I have to switch off completely the next day by not looking at my phone and by staying in bed and cuddling my cats.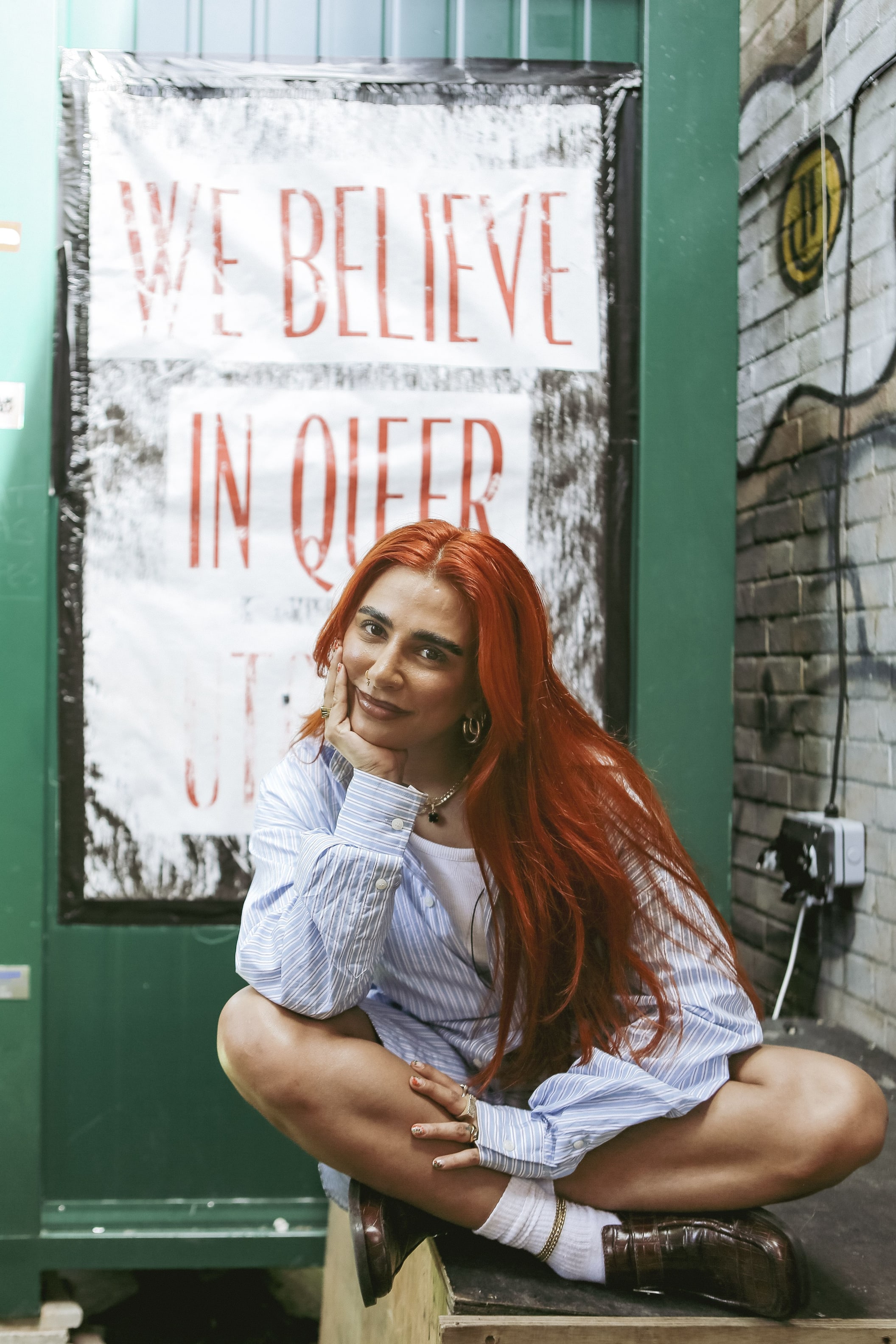 Before moving to London, you were raised in Glasgow. What can be done to better support QTPOC nightlife outside of the capital?
Channelling more funding into these areas. Arts funding is often spent in London, so it's about giving resources to the people who are making moves regionally.
Who's an artist you've always wanted to book for Pxssy Palace but haven't been able to yet?
Missy Elliott, Quay Dash and Zebra Katz. Honestly though, we've booked so many faves, such as Young M.A and LSDXOXO for our OVERFLO festival this year, I almost can't quite believe that's happened.
How do you come up with the themes for each Pxssy Palace night?
Honestly it's just all the things I want to dress up as. From my favourite movies, to healing my inner teenager who always wanted to be a slag. The bimbo theme for our most recent event feels right.
Is there anyone on the nightlife scene you'd like to shout out?
We got inspiration from Goldsnap and Papi Juice before starting, as well as all the new amazing nights starting out like GGI 끼 and Alt Blax.
What's the biggest thing you're proud of from your career so far?
The fact that I turned my silly little house party into a globally recognised club night, that isn't just a club night. So many people have been positively impacted, which is something I never ever expected. Now we even have our first festival, OVERFLO, which is taking place on 18 September in Burgess Park this year with some of the most exciting queer artists. I'm so excited.
you are missing out on some content here because you rejected our cookies. want to change that?
What are you planning on doing with the Estrid grant?
We recently won a government grant to hire a social media person but it was taken away just as we were ready to hire someone. We had a lot of right-wing media attention at the time who were criticising our prices in which straight men have to pay a premium if they want to come to an event. The grant's head office was offended by this and didn't believe it would be an 'appropriate' place for a young person to work. The HumanKind grant will be going towards hiring the social media person, which we have really needed, as well as some training for the team and consultancy to keep us sustainable.
What's coming up next for you?
We have the OVERFLO Festival coming up next month. We have made such an impact in the club world and believe we can do the same within the festival circuit. Line-ups and organisers are still overwhelmingly straight, white and male and our community still do not have a lot of access to events that happen in the day, where they feel they can be themselves. So we're really happy to provide this.
We'll be offering a slick line up across two stages featuring names such as Young M.A, AMARIA BB, bbymutha, LSDXOXO and NAYANA IZ, as well as art installations, workshops, recovery zones and a queer marketplace. We want it to be a festival that you could still have a great time at even if you weren't going for the music.
What are you hoping to do with Pxssy Palace in the future?
In the future I would love a space to call our own. There is a shortage of spaces due to gentrification and we have been losing queer-friendly venues rapidly, so creating a space just for us is really important.
OVERFLO takes place on 18 September in Burgess Park, London. You can buy tickets here
For their Humankind Project, Estrid has teamed with Nadine Noor, Kenny Ethan Jones and Harnaam Kaur. You can apply for the Open Grant here and be in the running to receive £25,000 to fund a project that is important to you and your community.