Aesop is giving out free LGBTQIA+ books for Pride
Visit an Aesop store in London, LA, Toronto, and New York to browse the brand's queer library
image via Aesop
words Eve Walker
The free Queer library, launched by skincare brand Aesop last year, is one of the rare, truly good Pride campaigns. Nine Aesop stores in five different countries cleared out products to make way for books. Instead of moisturiser solely stacked on the shelves, stores were transformed into a library packed to the brim with books from LGBTQ+ authors and allies. In total, over 35,000 books were given out – you didn't even have to make a purchase!
This year, from 20 June, Aesop branches in Los Angeles (Silver Lake), New York (Williamsburg) and Toronto (Queen Street West) are offering one book – completely free of charge – to every person who visits the store. These stores will display 142 titles with a focus on the BIPOC trans experience.
Authors include big names like Vivek Shraya, Paul Tran, and Meredith Talusan in the US spots. Suggestions for books to include in the library came from Aesop's LGBTQ+ community, which is called Prism. And the best part? Many were purchased from two independent queer bookshops – BookWoman in Austin and Glad Day in Toronto, with the rest being donated by Penguin Random House.
you are missing out on some content here because you rejected our cookies. want to change that?
From 28 June, the shelves in London's Soho Aesop store will be stacked for a week with 50 titles celebrating 50 years of Pride marches in the UK. Branches in Tokyo, Berlin, Hong Kong and Taipei will be participating later on this year.
In the London store, books have been curated and purchased from the legendary Gay's The Word bookstore, which has been a cornerstone for the queer community since 1979, and others have been donated by Penguin Random House. The collection includes titles including Paul Mendez's much-celebrated novel Rainbow Milk, Sharan Dhaliwal's guide-meets-memoir Burning My Roti and Travis Alabanza's None of the Above, which reflects on their experience as a BIPOC trans writer and entertainer.
Unlike many other brands during pride month, Aesop makes it clear that the initiative is a celebration of the LGBTQ+ community rather than a way to make money and capitalise on queer identities without giving anything back to the community. Adam Kakembo, Aesop's chief marketing officer, said last year, "we are not simply changing our logo or launching a Pride-themed collection".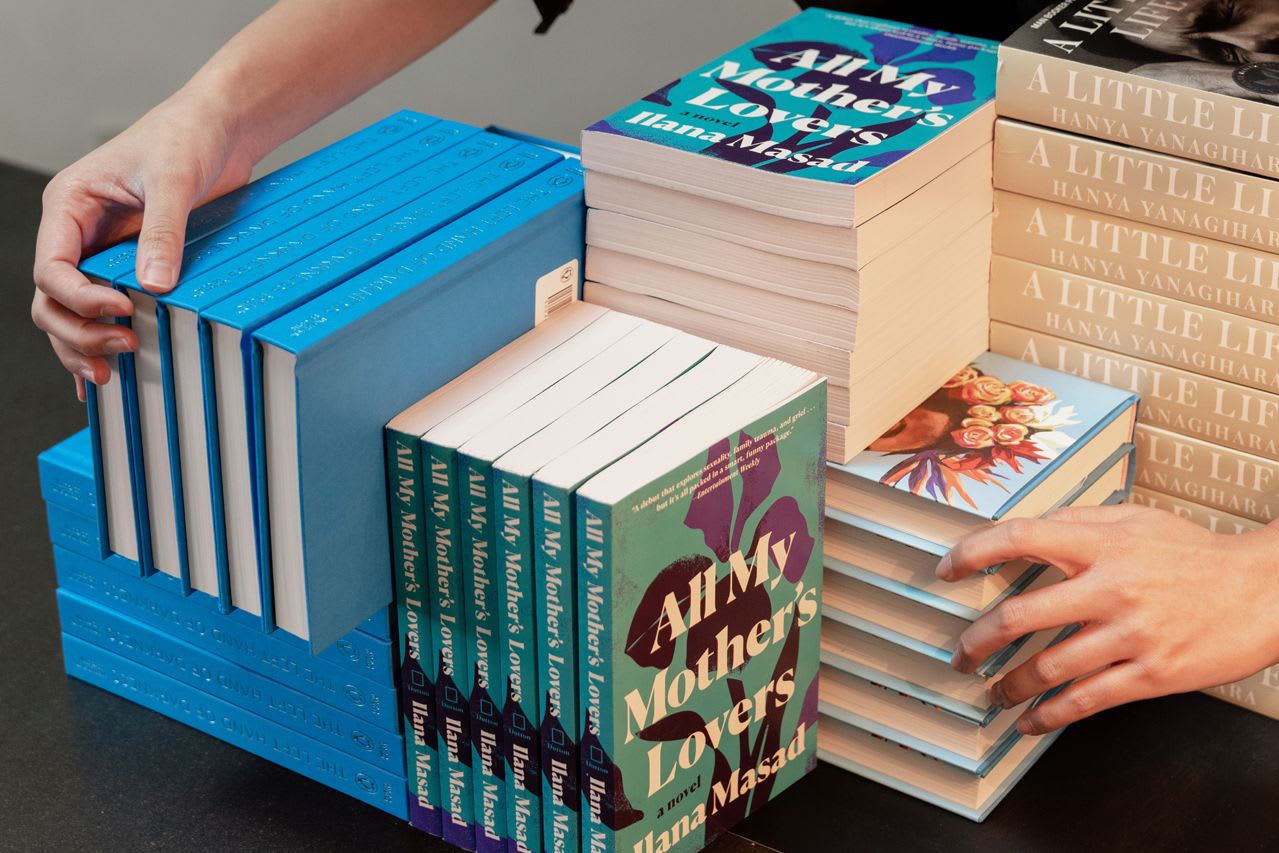 via Aesop
Nelson Derry, Aesop's head of culture, diversity, equity and inclusion, says in a statement that because of the rise in hate crimes and anti-trans legislation, they "have chosen to amplify BIPOC trans voices within the LGBTQ+ community in solidarity, recognising that those of colour and trans face compounded adversities as they navigate multiple layers of oppression."
It's refreshing to see a company generate something so useful and authentic during Pride month. What are you waiting for? Get down to your local participating Aesop store and get reading!
Take a look at the Aesop London Queer Library list of book and authors here.