Over 100 UK festivals pledge to combat sexual violence
Supported by Boomtown, Reading and Leeds, and more, the Safer Spaces at Festivals initiative aims to hold abusers accountable while teaching safe practices of consent and intervention
With festival season back on its way after two years of COVID-induced cancellations and lockdowns, it's no surprise that the return will be flooded with music-lovers hoping to make the most of it. In preparation for the events, UK's biggest festivals are joining up to create safer live music spaces for festival-goers. Specifically, non-profit organisation the Association of Independent Festivals (AIF) has updated its Safer Spaces at Festivals initiative to encourage festivals to commit to combatting sexual violence and assault in live music spaces.
According to a 2021 survey from UN Women UK, more than 7 in 10 women have been sexually harassed in the UK, and over 40% of women below age 40 have been sexually assaulted at a live music event. Meanwhile, over 60% of music industry employees report having experienced sexual harassment.
Advertisement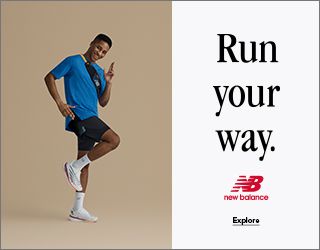 "All allegations of sexual harassment, assault, and violence will be taken seriously, acted upon promptly, and investigated"
Safer Spaces at Festivals
Further, the pledge will see festival organisers commit to spreading "greater awareness about sexual violence at festivals, which can be experienced by anyone from audiences to artists to staff and volunteers," taking a "survivor-led approach to tackling sexual violence, underpinned by policies, procedures, and training," and informing festival-goers of the "key messages about bystander intervention": direct, delegate, distract, document, and delay.
Those who pledge will also promote "the principle of consent regarding sexual activity on-site at events," defining consent as: "someone engaging in sexual activity if they agree by choice, and they have the freedom and capacity to make that choice and reiterating that consent can be revoked at any time."
"Festival goers deserve to know that if they report sexual assault they will be listened to and believed, and that those working on site are equipped to handle all reports with knowledge and empathy"
Kelly Bennaton
So far, over 100 UK festivals have signed on, including Boomtown Fair, Parklife, Reading and Leeds, Latitude, and Boardmasters – all of which are scheduled to run as normal this summer.
"We're encouraged to see the commitment and consideration from festival organisers in making their events safe places for women and girls," said Rape Crisis England's Media and Communications Officer Kelly Bennaton in a statement. "Festival goers deserve to know that if they report sexual assault they will be listened to and believed, and that those working on site are equipped to handle all reports with knowledge and empathy."
She continued: "They also deserve to know that festivals are taking a proactive approach in preventing sexual assault, and that abusive behaviour will not be tolerated. We're pleased to have worked with AIF on developing this charter, and hope that the wider festival industry will follow its lead."