Introducing you to our new store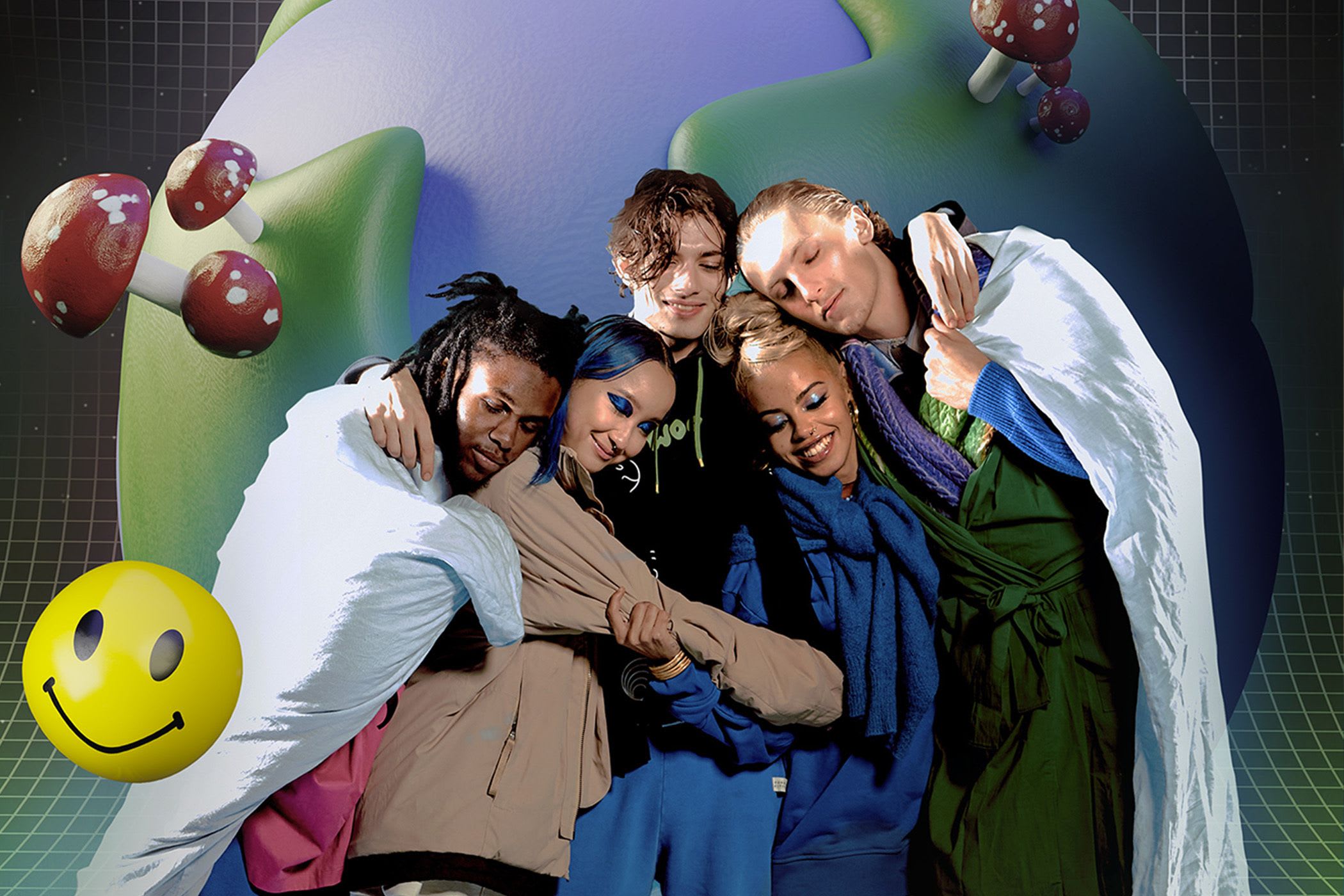 We've just launched a first-of-its-kind mood-led store...
We've already brought you great news from around the world and stories from the wonders of a bigger trip to the beauty of the natural world. Now we'd like to welcome you to woo's very own first-of-its-kind mood-led store designed to inspire and uplift. Whether you're on the hunt for new and pre-loved fashion, homeware & tech, beauty, lifestyle & art or unique live therapeutic experiences, like sound healing and private breathwork, our feel-good selection will help transport you from anxious to zen.
We're operating a no-purchase necessary policy so you feel no pressure, because first and foremost, we want woo to make you feel good. If you are in the mood for any of our mood-edited products, you can explore wellness from accessible to the aspirational, and get to know our curated selection of emerging designers and brands, minority-owned businesses and Gen Z entrepreneurs who see design through a sustainable, gender-neutral lens.
On woo's store you'll find an inclusive mix of brands, from cult favourites More Joy, Nordic Poetry and Earl of East to names-to-know like Christianah Jones sunglasses and The Seated Queen skincare. Step away from the screen to enjoy some live wellness experiences like sound healing, breathwork, hypnotherapy, psychic sessions and more.
We have something to enhance every mood. To align our store with your emotions, filter products by our five key moods: main character, for when you're looking for ways to romanticise your life (and rightly so); chill, for when you're trying to wind down; reset, for gearing up and getting your shit together; horny, for when you're really feeling someone (or just really feeling yourself) and trippy, products to help you get those creative juices flowing.
Discover woo's curated brands
Beauty
Beauty is serious business. It can help you look your best, explore your identity with makeup, or be a moment of self-care and stillness in our rushing lives. It is also just really good fun! So, we put together a curated selection of beauty tools and products, to help you build or expand your ideal beauty routine. Selected by woo editors from established brands and soon-to-be cult favourites, the products in our range, whether it's skincare, haircare, makeup, nails, tanning or fragrance, have been created with ingredients and processes that are as kind to the environment as they are to your skin.
Wellness
Get ready to relax like never before with our extensive range of health and wellness products, curated just for you. Here at woo, we believe that wellness is for everyone and that anything that helps you relax, chill, look inward and be your most authentic self is worth prioritising. Curated from established brands and our favourite up-and-comers by our editors, our range of wellness products has something for every mood.
Skincare
Skincare, for some of us, is the single-most important step in our morning and night time routines. For others, it can be intimidating. Wherever you stand on the skincare spectrum, we want to be right there, supporting you – whether that's with a starter skincare routine to help tackle some of your biggest skin concerns, or with the next trending product to add to your already-impressive selection.
Hair
Our specially selected hair care products are designed to work with all hair types – whether you want to tame curls, smooth frizz and flyaways or achieve the big, bouncy blowdry of your dreams. From clarifying shampoos guaranteeing your cleanest hair ever to conditioners made to really tackle your dry, brittle ends, you'll find what you need from our selection.
Home
Looking to spice up your home, garden or workspace? Our curated edit of lifestyle products has everything you need to make your space feel homely, organised and welcoming. From sleek, stylish homeware and kitchenware pieces (don't be surprised if a kitchen tool you've never heard of is suddenly something you can't live without) to scented candles all your friends will try to steal, our selection, put together by team woo from brands we love, will transform your space in no time.
Designer Edit
Explore our designer edit from brands we love chosen by our editors. From established brands to cult favourites, soon-to-be big names and disruptors, our curated edit brings together the labels we love and we think you will too.
Unisex Apparel
Here at woo, we're all about making your shopping experience more accessible and diverse. And this is exactly what is at the heart of these unisex-focussed brands. Approaching their apparel lines with a commitment to genderless clothing, these brands are focussing on fire fits to be enjoyed by all. From oversized tee's to graphic bucket hats, we're sure you'll love it as much as we do.
Activewear
Long gone are the days when exercise, hiking or outdoor activities were done in an old pair of tracksuit bottoms and worn-down sneakers. Whether you're after a fresh new pair of trainers, a sleek matching set for your barre class, waterproof, breathable material for your outdoor activities, or simply love to embrace the activewear as everyday-wear trend, our curated edit, selected from the sports brands we love, has something for everyone.
Womenswear
From underwear to athleisure apparel, these brands are bringing empowerment and modernity to womenswear. Browse designs that have been carefully fashioned to embolden, incite confidence and, above all else, make you feel good.
Pre-Loved Clothing
Shopping for pre-loved, second-hand items has many benefits: not only does it allow you to put together a completely unique look that's 100% you, it is also an antidote to fast fashion, and the relentless cycle of production and waste high street fashion imposes on the planet. That's what we call a win-win!
Accessories
They say accessories make an outfit, and while we are certainly partial to a great tailored suit or a stand-out coat, it's hard to resist a bag or pair of sunglasses. Luckily, we're not here to make you choose between them – we have a huge selection of accessories to go with your favourite outfits or add personality to your favourite wardrobe wins.
Experiences
If you're looking for new ways to improve your wellbeing, expand your mind or just to try new things that make you feel good, we got you. From guided breath work sessions that help you reconnect yourself to your respiratory system to palm-reading sittings with specialists, shop our recommendations for healing immersive experiences.
One-to-one reading with Psychic Sisters
Coming soon...
Wanna see into the future? These are all the brands soon to be landing on planet woo across beauty, wellness, skincare, fashion and more. Keep your eyes peeled...
Beauty
Sans-
Herbar
Wellness
Yield
Nourished
Dame
Vitl
Skincare
Luma
Reduit
Foreo
Hair
Hair Gain
Murdock London
Home
Holistic London
Sculpd
Crouchers
Unisex Apparel
Junkbox Apparel
Out of the Ordinary
The Ragged Priest
Womenswear
Peachy Den
Cara & The Sky
Womanhood
Elsie & Fred
Accessories
Arctic Fox & Co