How to get main character energy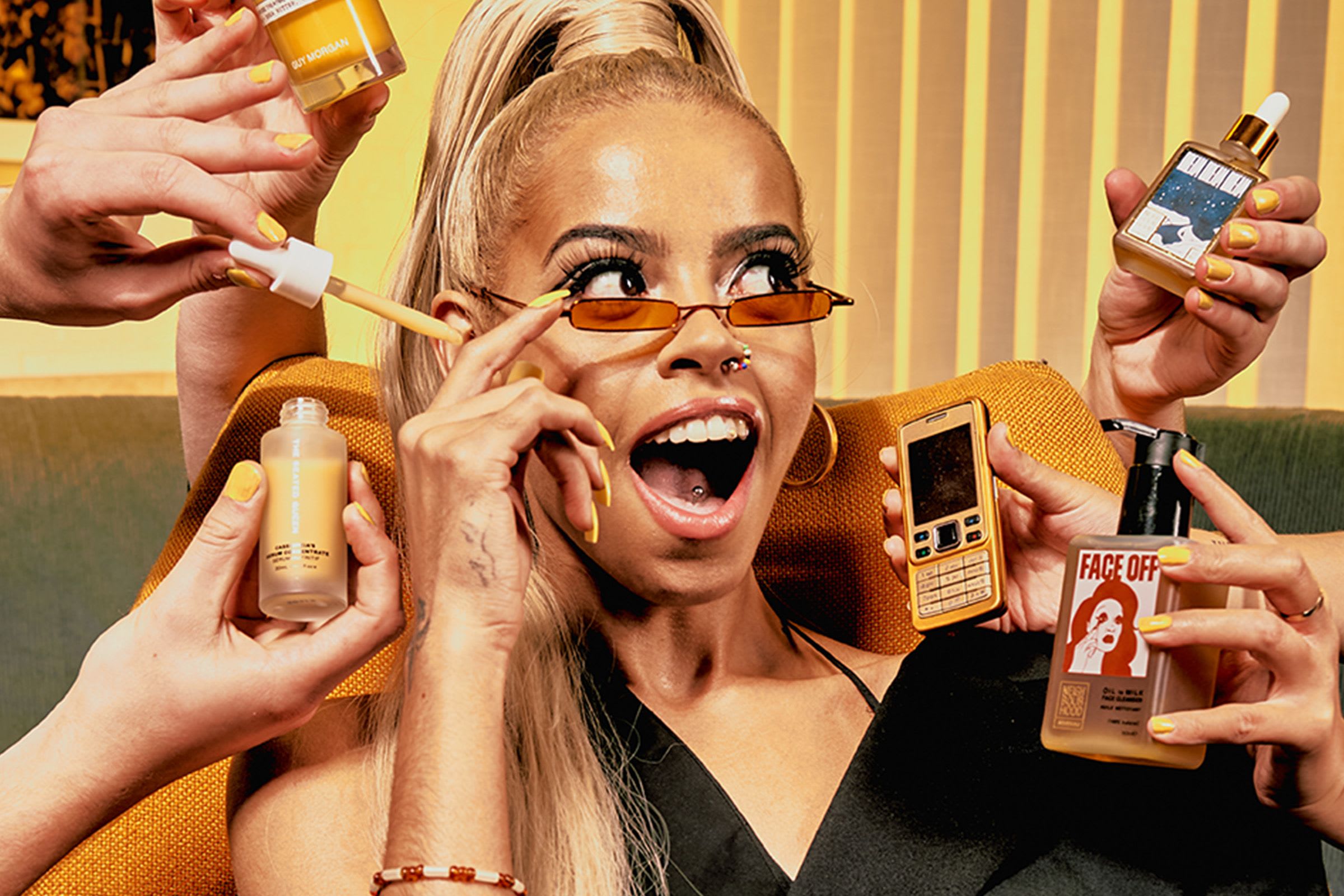 Vibey fashion, care and homeware for you to become the star of your own movie
"Life's a movie and all the men and women are main characters," or whatever it was that Shakespeare said. Whether your life feels more like a comedy or tragedy right now, there's no denying we're all obsessed with main character energy. The phrase entered the mainstream via TikTok in 2020, but the concept itself existed long before then.
There's no singular way to channel main character energy. It's sitting on the bus and gazing out at the rain while listening to a sad song. It's dressing up for the grocery store just for the hell of it. It's an evening drive in the hazy half light of a sunset, it's cycling a wheelie down an empty street, or scratching the pavement up with a new board - it's anything you do to romanticise your own life.
But being the main character is about far more than just these self-indulgent moments: it's a lifestyle. It's about realising your worth and owning it. Sometimes, that means knowing how to ask for a pay rise or becoming the self-aware it-girl you were always destined to be.
you are missing out on some content here because you rejected our cookies. want to change that?
Main character energy is free, but there are some things that every protagonist worth their screen time has in their life. Embodying main character energy doesn't necessarily mean all eyes are on you all the time. It's not so much about being the centre of attention as it is about having a rich inner life. Sometimes, it's about levelling up and working on you. That's why we've carefully curated some to help you feel your absolute finest, like our top 10 personal growth book recommendations that'll leave you feeling inspired, not cringed out.
Standout homeware and attention-grabbing style often makes a character more memorable, whether that's the Chanel boots in The Devil Wears Prada or the big bold jackets of Top Gun. From brightly coloured fits and bold homeware to sumptuous skincare and oversized sunnies, shop main character energy below.
LAPP The Brand's bestselling cropped puffer is an iconic statement piece. Now available in a luxury waterproof black satin fabrication, it's the ultimate main character piece. It features 3 pockets and a hidden drawstring hood inside the neck for futuristic functionality.
Channel superstar energy with these statement oversized shades from ChristianahJones. Named after Notorious B.I.G., the Shady Biggie Smalls sunnies will protect your eyes from the camera flash and the sun's UV rays. They come in six different colours so you can truly express your individuality. Because no two main characters are the same.
Shine bright with Palm of Feronia's replenishing facial oil. It's made from a nourishing mixture of organic rosehip oil, farnesol-rich frankincense and geranium essential oil to gently remove dead skin cells, tighten pores and promote the regeneration of new cells. It's vegan, cruelty-free and made in London. Use daily to achieve naturally glowing skin.
For one-of-a-kind main character style, shop resale. All the best main character outfits have interesting backstories and this one-off hand-painted leather jacket is no different. It's a collaboration between Sylk and London-based artist and designer Olli Hull so it's literally like wearing art. Wear with confidence to be the style star wherever you are.
AGR is for main characters only. Their rainbow drenched designs are designed to make a statement. This diamante baby tee is a versatile entry point to the brand. Wear with low-rise cargo pants to channel your inner Y2K teen movie protagonist or retro-futurist space explorer.
Main characters always come with equally iconic phones. Think Elle Woods' pink diamante mobile in 'Legally Blonde', Cher Horowitz's '90s flip phone in 'Clueless' or Patrick Bateman's ridiculously oversized cell phone in 'American Psycho.' For these characters, phones aren't just functional. They're fashion accessories and status symbols in their own right. Give your mirror selfies a smiley upgrade with this Happy Face Shock Case from Skinny Dip. Each smiley face is finished with crystal eyes for a stamp of star quality.
Teen bedrooms in coming of age films usually come with some iconic details. Think the burger phone in 'Juno' or the posters and writing on the walls in 'Lady Bird.' Have your own coming of age movie moment with Wavey Casa's irreverent 'Fuck It' candle, adding some fun and humour to your decor.
Live your '80s John Hughes movie fantasy with this retro-style scrunchie. There's more than meets the eye to this fast drying, microfiber scrunchie from Popmask. It's a softer alternative to harsh, traditional hair ties to help eliminate frizz and damage caused by friction and heat while also reducing drying time and breakage.
When you see someone waving a fan on a night out, you just know that they're the main character. There's something so extra about a fan and we're here for it. Christopher Kane's More Joy does everyday products and makes them fashion. Because every main character has their fans.
Neighbourhood Botanicals' anti-bacterial facial oil softens and strengthens skin to soothe irritation and razor burn while providing lasting moisture. It works as a moisturiser and a beard oil for skin that feels soft and has that main character shine.
All products are selected independently by our editors. If you purchase anything through this article, Woo may earn an affiliate commission.