Preppy style is making a pretty vibey comeback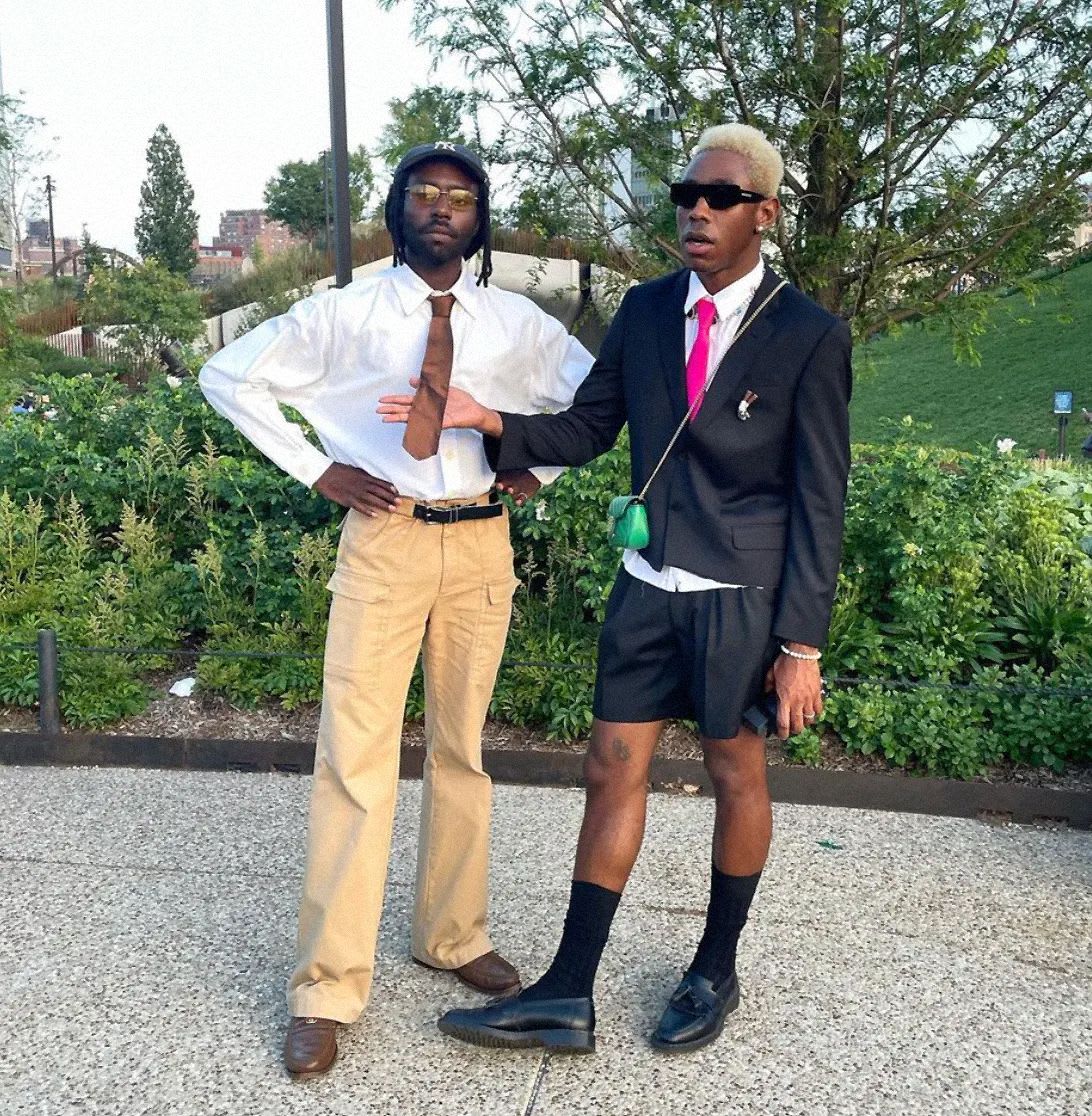 From The Crown to Kenzo, Gossip Girl and GAP, are you ready to pop your blazer collar?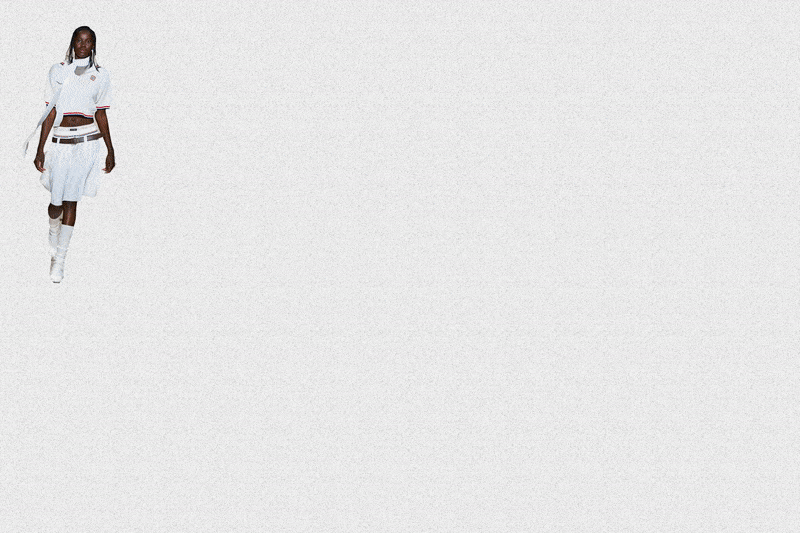 To align oneself with the upper class is to carve out your own pariahdom. Online, little is more embarrassing than being a horse girl from the Home Counties with a Soho House membership – and this is particularly true of fashion, where designers have spent the best part of a decade playing with working class 'aesthetics' – tattered trainers, DHL ephemera, and ripstop workwear. On the street, private schoolers are distinguished not by their red chinos, gilets, and waxed raincoats, but by North Face puffer jackets, Palace fleeces, and clunky hoop earrings. Even the protagonists of Made in Chelsea and The Only Way is Essex have begun to dress the same, though that probably has more to do with them wanting to be influencers than anything remotely class-related.
Perhaps it's considered too gauche, too much an efface to austerity, but flaunting privilege no longer has the same cachet as it did in say, 2008, when troves of rich GCSE and A Level students would pop their Ralph Lauren collars and carry their packed lunches in Jack Wills shopping bags. Back then, "the university outfitters" was Britain's equivalent of Abercrombie & Fitch, another rich kid lodestone, modelling itself on an all-American vision of college life with its porcelain-teeth, ski seasons, and slumber parties. Of course, being preppy and being posh are distinct categories – it's the difference between Hampstead and the Hamptons – but both seem to be undergoing a quiet resurgence within culture, levelled by the entertainment industry, fashion designers, and social media teens alike.
The most obvious convergence point here is a knitted sweater, dotted with cartoon sheep, which has been circulating TikTok and Instagram. Worn by Emma Corrin on The Crown, the piece was first photographed on Princess Diana at the polo in 1981, with a redux now being sold by Rowing Blazers – a New York-based label set up by an Oxford-educated archaeologist. While this might be the most literal translation of the prepster that we've seen, as trends mutate into different belief systems, they acquire new attributes. Today, the prep revival is worn as part of a craftedly-retro look – think Brendon Babenzien's Noah – where its 1950s hallmarks (letterman sweaters, pinstriped shirts, and school boy shorts) are distorted to streetwear proportions. Or Nigo, who embroidered bomber jackets with Japanese maps as part of his Kenzo debut and Willy Chavarria, who reimagined football jerseys with homoerotic frisson during his AW22 collection.
In London, LVMH Prize nominee and menswear designer Steven Stokey-Daley did the same kind of thing, subverting public school culture with BDSM vests, sculptural trousers, and femme-flouncy shirting. Meanwhile, a set of Wall Street yuppies began to emerge on the season's other runways – hyper-optimistic 80s worker culture via Peter Do's oversized blazers, Louis Vuitton's pendulous ties, and Cormio's leather loafers. It was a look that chimed with Evan Mock and all the well-to-do Upper East Siders cast on the Gossip Girl reboot and nepo-babies like Iris Law and Bella Hadid (the real American Dream) who have seemingly joined their age mates in scrounging Depop for archival GAP hoodies and Abercrombie & Fitch denim. Not to mention Tyler, the Creator, in all his librarian cardigans, Mary Jane brogues, and Lacoste cricket sweaters, rekindling the relationship between hip hop and prepsters à la Tommy Hilfiger in the 90s.
Today, the conservative ideologies associated with the proponents of preppy fashion are just as likely to be shilled by fast fashion influencers – hello girlboss Molly-Mae. It makes sense, then, that the collegiate code is being recast by a new generation of designers and fashion fans, letting the horse girl roam wild and free. Below, we explore the trend through its landmark pieces – albeit a little more Dover Street than Downing Street.
The Kilt
you are missing out on some content here because you rejected our cookies. want to change that?
In the autumn of 1988, Vivienne Westwood took a match to British country tailoring, sending out a collection of Fair Isle sweaters, Harris Tweed tailoring, and plaid skirts, which had been slashed to bawdy effect. A calling card of the punk movement, the kilt was soon repackaged by American designers in the 90s, like Ralph Lauren, and worn by preppy school girls (most notably Cher Horrowitz in Clueless) who found prestige in British heritage. Today, the kilt has regained its anarchic attitude thanks to the sugary pop punk of Olivia Rodrigo and CSM graduates, Chopova Lowena, whose mini and knee-length iterations – strung together by hefty carabiner belts – have become a cult favourite of men and women in the know.
The Silk Scarf
you are missing out on some content here because you rejected our cookies. want to change that?
Beloved of the Balmoral set, the silk scarf has acquired an unexpected currency over the past few seasons – as seen on blockbuster runways like Gucci, JW Anderson, Versace, Celine, and Burberry. But perhaps its most surprising appearances have been on Dua Lipa, A$AP Rocky, and Frank Ocean, whose ironic adoption of the protective headwrap has seen the style replicated across glossy magazine spreads and newsfeeds alike. These kinds of headscarves conjure images of cat-eye sunglasses and cadillac convertibles, but so too do they geriatric women wielding opera glasses at the polo. Speaking of, the horse girl has become something of a protagonist on recent runways, exemplified no clearer than when Grace Kelly's granddaughter galloped down the Chanel runway on a real-life stallion.
The Tennis Skirt
you are missing out on some content here because you rejected our cookies. want to change that?
The tennis skirt's appearance on the FYP began to proliferate trend pieces last year, with young people incorporating Nike minis alongside a revival of the Health Goth – and just about every 2010s Tumblr persona. But one of the presiding images of the last AW22 season saw the tennis skirt embraced – not for its subcultural value – but for its country club associations. Miuccia Prada, for example, sent out her infamous Miu Miu set in an all-white pleated iteration, styled with a polo shirt, and a useless little neck scarf, conjuring the spirit of Blair Waldorf. The look wasn't nearly as prissy as one might imagine, though, with visible waistbands practically huffing with pent up energy.
The Wellington Boot
you are missing out on some content here because you rejected our cookies. want to change that?
There's nothing that rich people love more than going on punishing walks through the countryside, slopping through muck and manure in their Hunter wellies. But the Wellington boot has been redefined by the likes of Demna at Balenciaga, Matthew Williams at Givenchy, and Daniel Lee who reinvigorated Bottega Veneta with his must-have accessories. The Puddle Boot, as it was renamed, birthed a slew of foamy, amphibious descendants, each one more wipe-clean and fetishistic than the last. Even Margiela's Tabis now come moulded in rubber. If it's not wellies, it's knee-high waders or riding boots, the likes of which have been proffered at Gucci and Givenchy with hulking padlocks and gilded buttons – putting the bourgeoisie in BDSM.
The Classic White Shirt
you are missing out on some content here because you rejected our cookies. want to change that?
The smooth-lined white shirt, worn with straight-legged indigo denim, is an enduring staple of collegiate style. It became a hallmark of the 90s too, via GAP and Calvin Klein, which blew up the Oxford Shirt's traditional proportions and repackaged the item as something you might borrow from your boyfriend. Alongside Rugby Shirts and Football jerseys, the AW22 runways played with that same dynamic: crisp and crunchy shirting swallowed models at Alaïa, Louis Vuitton, and Peter Do, while Miuccia, quite literally, hacked at the tradition to reveal a slither of underboob at Miu Miu. For the more debonair, SS Daley and Molly Goddard introduced us to the neo-dandy with pastoral embroideries, Oscar Wilde sleeves, and pleated bibs – a style almost single-handedly hawked by Harry Styles.