Why we love an it girl that's in on the bit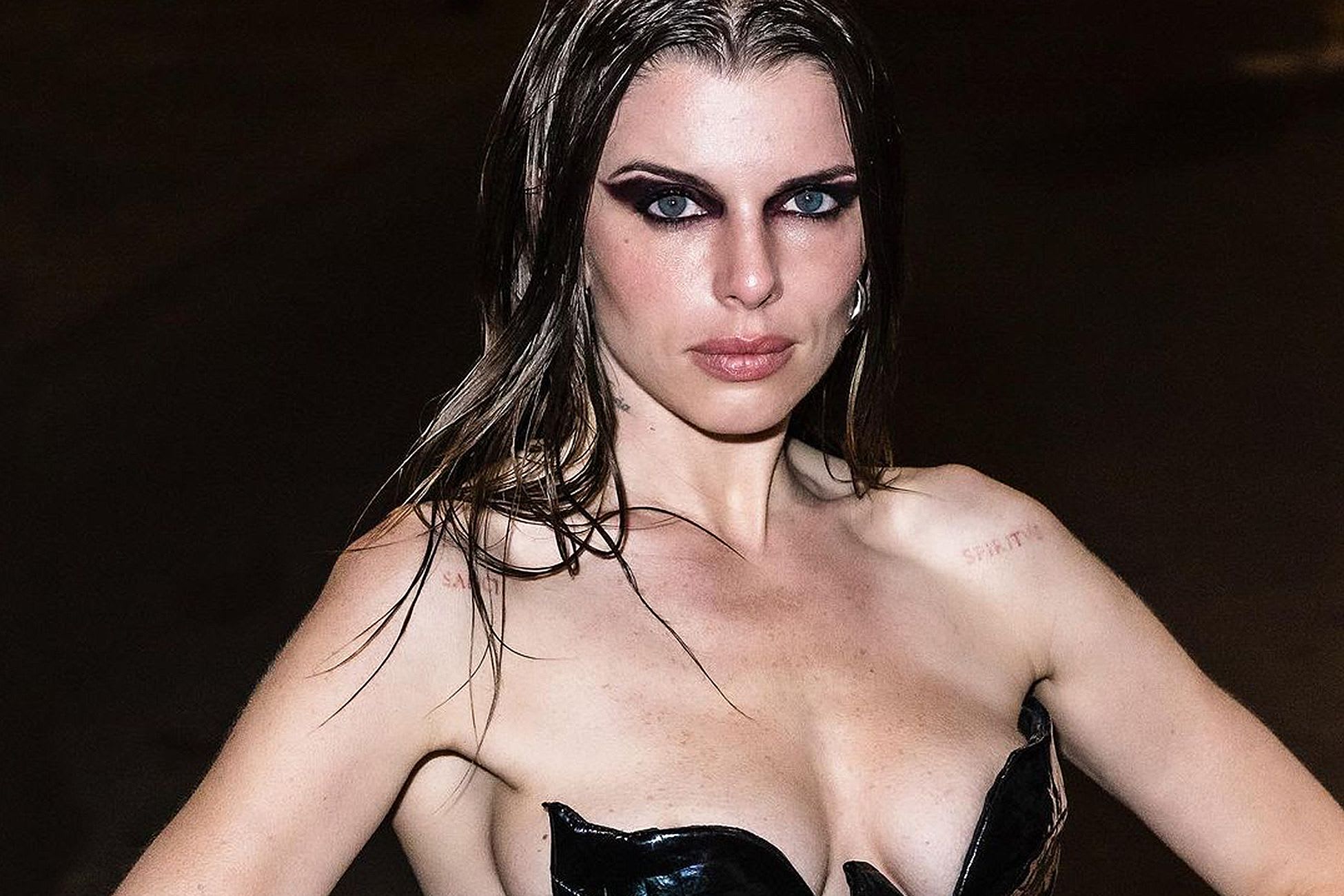 A new host of stars, from Julia Fox to Christine Quinn, are channelling main character energy with a hair flip and a knowing wink
We're living in a nostalgia-obsessed era. Whether it's politicians who want us to think everything was better in the "good old days", the constant stream of reboots and remakes in pop culture, or shows like Stranger Things catapulting Kate Bush's 1980s banger Running Up That Hill to number one, we can't get enough of things which feel familiar.
In 2022, we've been reliving (or, in the case of Gen Z, experiencing for the first time) the joys of the early 2000s. Paris Hilton was back on reality TV. Von Dutch caps are back in fashion. Ben Affleck and Jennifer Lopez finally tied the knot. And now, one of the leading archetypes has returned: the "It Girl".
What is an It Girl? The term has been used to describe a young woman who becomes well-known because she goes to the most fashionable places and events, rubbing shoulders with famous people. The expression originated in British upper-class society around the turn of the 20th century. There have been It Girls in every decade since then, but the term resurged in the 1990s and early 2000s, when tabloids and paparazzi were at their peak. Urban Dictionary defines the It Girl as "the girl that EVERYONE wants to be." And in the noughties, they include model Alexa Chung, actor and model Chloë Sevigny, hotel heiress Paris Hilton and socialite-turned-reality-star Tinsley Mortimer.
Now, the It Girl is back, with one in particular leading the pack: Julia Fox. Yes, Kanye West's blink-and-you'll-miss-it ex has had everyone talking with her iconic social media presence, attention-grabbing looks (such as her signature black eye-shadow), bizarre interviews and shameless publicity-seeking antics.
you are missing out on some content here because you rejected our cookies. want to change that?
"I love pretty much everything about Julia," the Twitter account Julia Fox Updates tells us. "I love her intriguing personality and her fascinating life. I was drawn in by her style after the 'Ye era' and she's continued to serve look after look ever since, and it's been very refreshing." The account highlight's Fox's unique approach to fashion as a key driver of her It Girl status. "Her style and fashions, the denim, the leather and of course her staple: the eye makeup, has collectively made her a recognizable fashion icon," they say. "You barely see someone wearing denim on denim or the similar eye makeup look without her being mentioned, and that's what to me really confirms her It Girl status, she's influential."
Style expert and personal brand mentor Kelly Lundberg thinks that aesthetics, but also a newfound focus on "individuality" is a key way that the It Girl archetype has evolved since the 2000s. "Yes, the aim is to 'look good', but this doesn't seem to come with the designer clad 'sheeple' vibe that we saw previously," she explains. "Allegiance to a particular brand might have had you accepted into sacred circles in the 1990s, but it's now about creativity. These days, the It Girl is more a 'mood' than a defined look."
There is a self-awareness behind Fox's It Girl persona in particular: a distinct sense of irony to her interviews, looks and social media posts, where it feels like she is "in on the joke" and not taking herself too seriously. The same is true for subcultures like Hun Culture, which celebrate working class British women who are imperfect, but trying their best. At the other end of the spectrum, there's a similar vibe to Christine Quinn, the star of Netflix's Selling Sunset who now finds herself in the front row at fashion week. Rather than shy away from her villain status, Quinn has played up to it, giving her fans exactly what they want.
you are missing out on some content here because you rejected our cookies. want to change that?
Fox's self-aware vibe could be because, as a 32-year-old millennial, she remembers the It Girls of the early 2000s and how they played the fame game with their fans and the media. "But this is a new phenomenon for Gen Z, who obviously never experienced the whole vibe of 00s before," says celebrity PR manager Lundberg. She thinks the It Girls like Fox owe their popularity to a "nostalgia for Y2K culture," repackaged in the social media age.
Social media, of course, wasn't around when It Girls from previous eras were making their mark. But it's a significant part of Fox's personal brand. "Social media gives modern young women the opportunity to be unapologetically themselves," she says. "They have causes, passions and opinions to share vocally as well as visually. The new generation craves authenticity and forgoes cliche trends, which works for their fashion and beauty trends too."
Fox is popular on Instagram, where she has 1.3m followers. But it seems like she's always trending on TikTok, where her engagement is higher, with some of her videos generating over 1m views. "TikTok users are creating more spontaneous and authentic content, and therefore a closer relationship with their audience, it makes this platform easier than Instagram to position themselves as It Girls too," Lundberg says. JuliaFoxUpdates also highlights the close relationship between Fox and her fans, formed on TikTok specifically, as a driving force behind her It Girl status. (Fox has actually said she prefers her audience on TikTok to Instagram). "I think her TikTok page made a lot of people change the prejudgments they had made up about her," they say. "It's rather unusual that a celebrity is so connected with their audience, which is a reason why she's so beloved."
The It Girl might have seemed like a redundant concept, or a hangover from an era where celebrities were dependent on traditional media and paparazzi to remain relevant. But social media has changed the game. Now, we have the power to elevate our own idols and create our own mythology around them. Fox has shown that, with a signature look, self-awareness and a sixth-sense of what your audience want, the It Girl lives on.