Julia Fox hosts erotica reading party, because why not?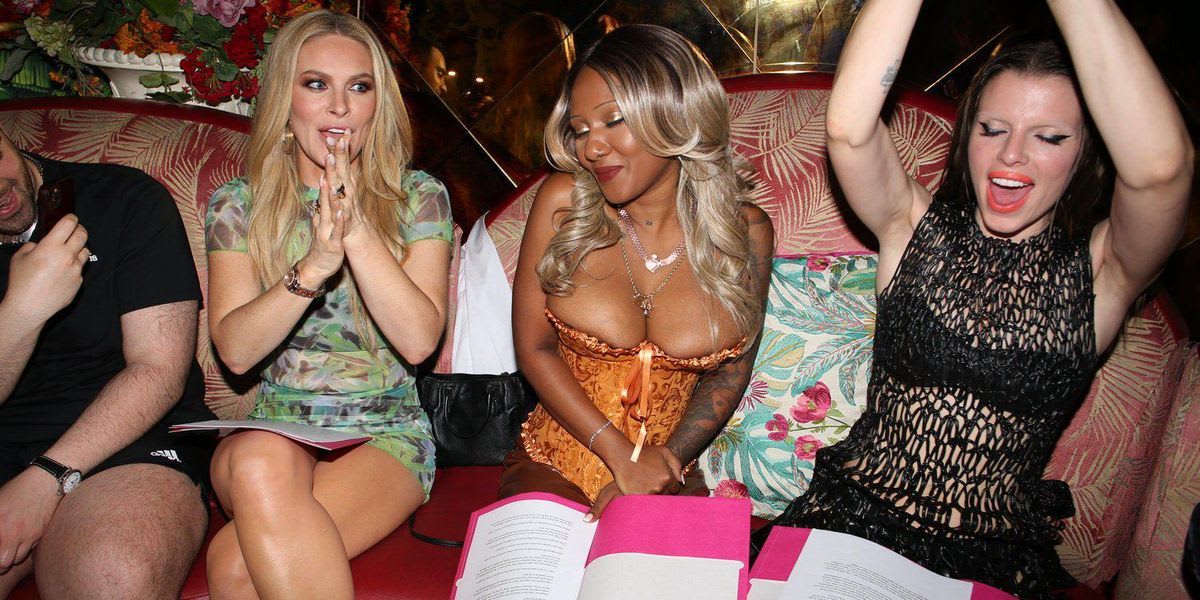 Uncah gehmz but make it sexy
image Mark Hunter, Cobrasnake
words Eve Walker
At the hot Paul's Baby Grand in New York, YouPorn hosted a cocktail party with none other than it girl and meme royalty Julia Fox. The Uncut Gems star teamed up with Leah McSweeney (Married to the Mob) and model Richie Shazam to throw the shindig in celebration of the new erotic work by her friend, A'Ziah 'Zola' King.
The name Zola ringing a bell? She rose to fame from her thoroughly entertaining and incredibly long Twitter thread about a rollercoaster ride of a night with another stripper, which was later snapped up by Hollywood and turned into the thrilling A24 movie Zola, starring Taylour Paige and Riley Keogh as the chaotic strippers in question.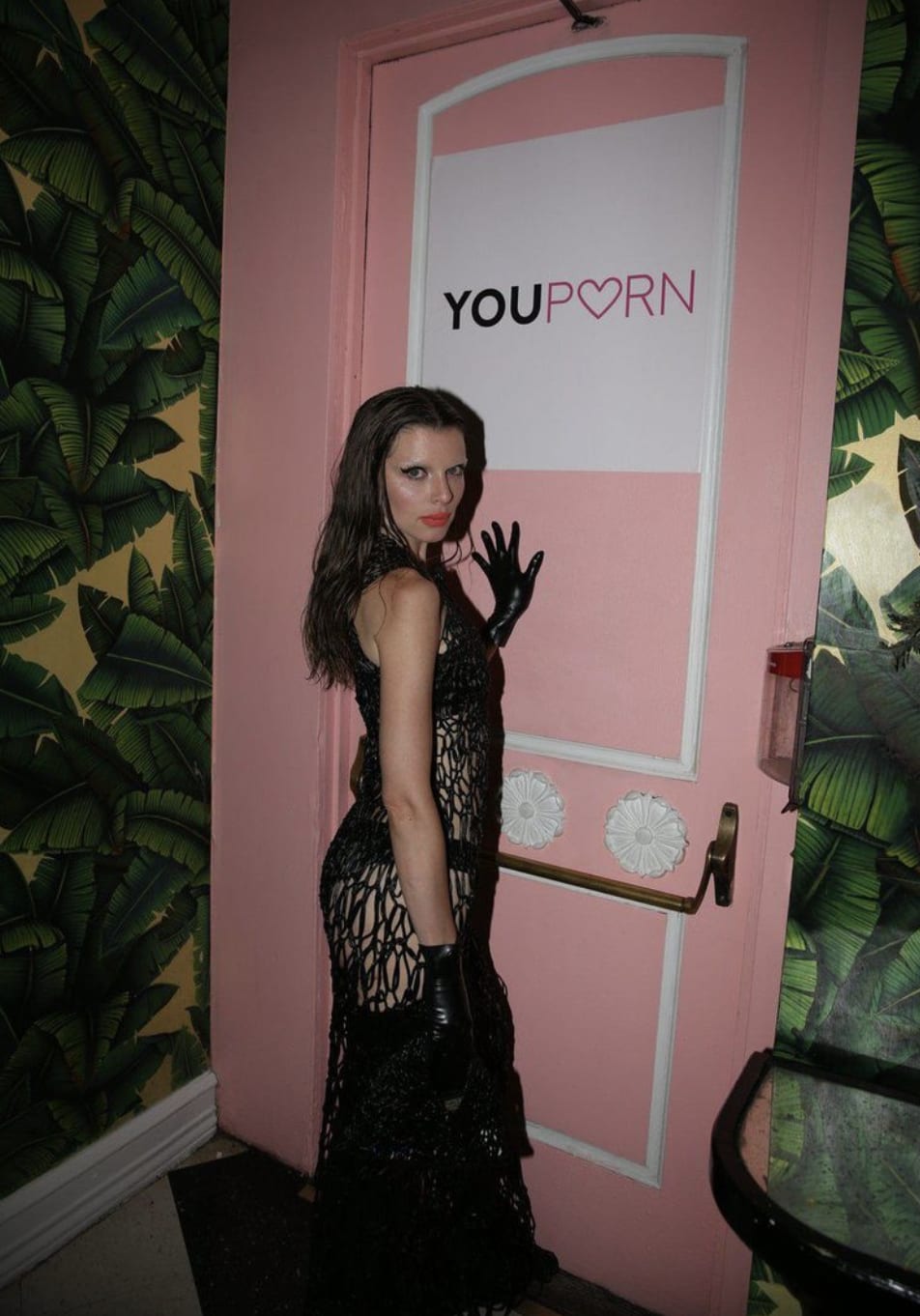 Mark Hunter, Cobrasnake
As a welcome newcomer to erotic writing, Zola has crafted "four exclusive written works of erotica" to get fans off on YouPorn's new erotic literature platform. One of the short stories was read aloud by Fox herself, crafting a steamy tale about a woman experimenting with an open married couple at a bar, "The wife sat on the plush red couch, and the husband sat on the black across from her. I undressed in the middle of the room until I was in nothing but my 8-inch heels."
McSweeney read an even smuttier passage: "She started massaging my boobs and gently playing with my nipples… I wanted more but I followed her lead. I was sitting in her lap with my head resting on her neck, taking in her scent and the warmth of her skin." Whew.
With the readings setting the tone for a sexy evening, guests were seen biting each other's necks and locking lips by the end of the night.
Audio erotica is most definitely on the up, and you can read our guide to getting into some aural smut on Woo right now.