10 trippy products to spark creativity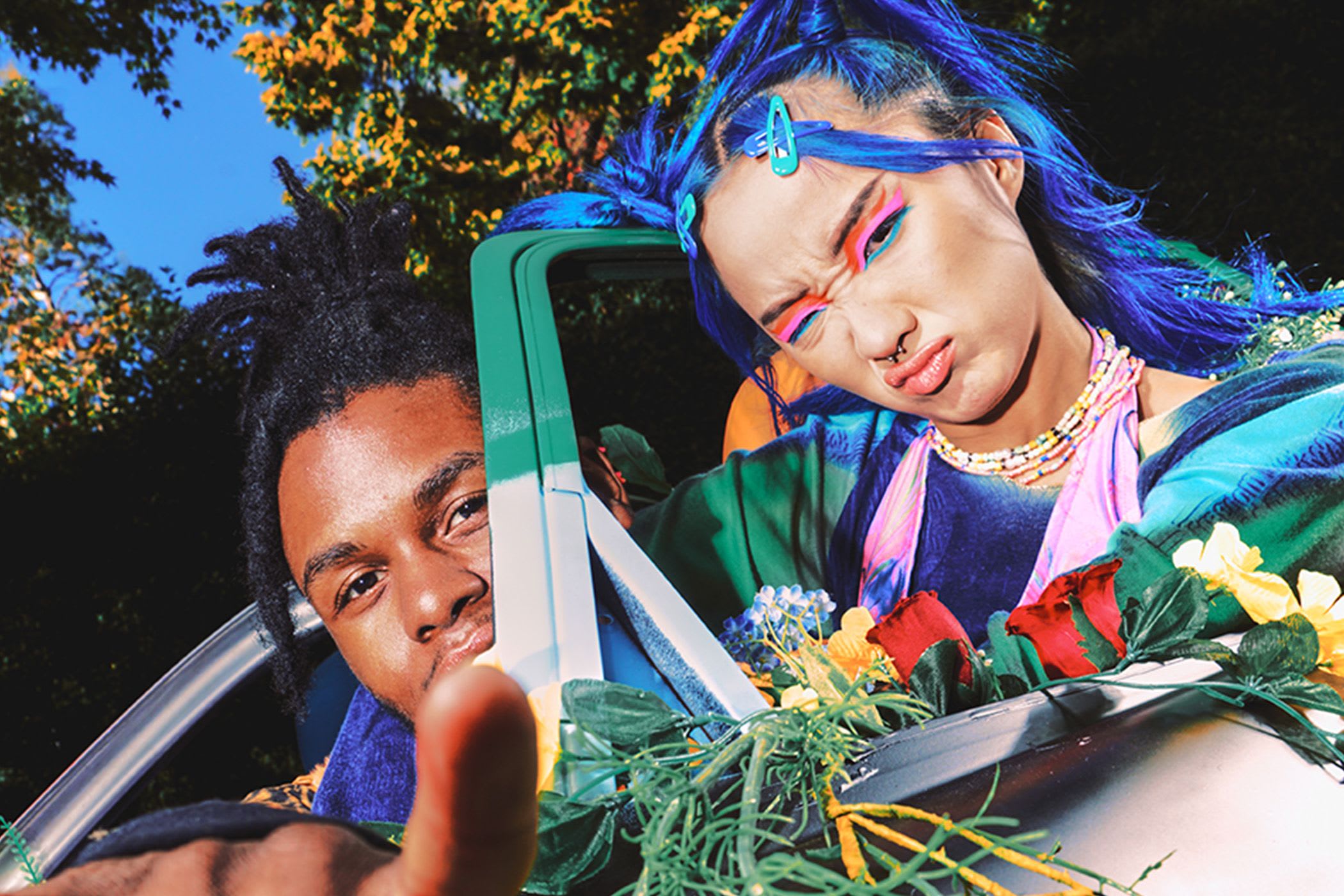 Transcendent trippy bits to inspire and uplift
Despite the myth of the artist as a solitary figure creating alone in a dark room, creativity doesn't exist in a vacuum and most people need to go outside and have experiences to find inspiration. There's no quick fix for creative block, but if you're in a slump, updating your environment might be just what you need.
Colours, lighting and interior arrangement can all influence how creative you feel. It's no surprise then that bare, lifeless spaces are not particularly conducive to creativity. In fact, unusual interiors can be a source of inspiration. Research shows that messy environments help stimulate creativity, so next time you can't be bothered to tidy your room, just tell yourself that it needs to stay how it is for the sake of your art. Indeed, the homes of many great artists are cluttered and chaotic. You never know when a curiously placed ornament or some unique fashion pieces on display might spark new ideas.
you are missing out on some content here because you rejected our cookies. want to change that?
From finding ways to help expand our minds to tapping into the power of hallucinogens, we're not afraid to ask the bigger questions. Gen Z are fronting the psychedelic revolution; finding more creative ways than ever before to feel healthier and happier. Sometimes chasing that trippy feeling means trying new things, like talking to a psychic or trying to induce an out of body experience.
So, whether you consider yourself an artist or you just want to revive your space and wardrobe with some one-of-a-kind artsy pieces to embrace that transcendental, trippy feeling, here are 10 products to boost creativity and inspiration, from psychedelic rugs and tie-dye socks to mushroom wall art and Moschino denim.
Visit Psychic Sisters inside Selfridges, London for an exclusive one-to-one reading. Tailoring exactly to your needs and what you want to get out of the session, choose from a range of reading styles and embark on a new route towards self-discovery and understanding. The collective of readers all specialise in unique types of readings, including: Tarot, Clairvoyant, Palm, Intuitive Counselling, Crystal and Psychometry.
Add a splash of psychedelia to your space with Wavey Casa's colourful swirl rug. The eye-catching centrepiece will instantly liven up any room, making it a haven where creativity is allowed to flourish. It's enough of a statement piece on its own, but if you're aiming for artistic maximalism, add some other bright bits from Wavey Casa's trippy range of wall art, candles and cushions.
If you want to give your wardrobe a creative update, look no further than tie-dye. You can tie-dye your clothes yourself if you're in the mood for hands-on creativity, but if you want the effect without the effort, Inked Grails' cosy selection of tie-dyed socks, sweatpants and tees are ideal for chilling out in so you can turn your focus to other creative projects. These vibrant socks are made in collaboration with London label You Don't Want This Life, a colourful twist on their best-selling 'You Look Fucking Cool' socks.
If you're stuck in a creative rut, it's possible you're in a fashion rut too. Maybe you've fallen into the habit of wearing the same basic pieces everyday because dressing outside of the box feels like too much effort right now. That's when you need a new statement piece that's revitalising while still easy to style. AGR's rainbow gradient cable jumper is an investment for sure, but it'll certainly do the trick. Its mood-boosting highlighter hues inspire and uplift.
Not only does physical activity help clear your head and get you away from your phone for a bit, scientists suggest that the endorphins released when you exercise can help fuel original and abstract thoughts. HAVE A GD TRIP is a community-led skate company founded to promote wellbeing and a good time. Their Keep It Local board is designed to spark joy whether you're a newbie skater or a seasoned pro.
Inspired by art movements ranging from Afrofemcentrism and Modern art to Pop art and Abstract expressionism, this Earthenware glazed pot is designed by designer, maker and educator Ana Ogunsanya. It's handcrafted locally in England. How you use it is up to you – as a vase, stationary holder, ornament or whatever other creative ideas you have in mind.
Kate Sellers' tableware is a cult gem. This playful plate is hand thrown and painted in the multidisciplinary artist's home studio in Kent. Kate combines her love of Sicilian design with expert pottery skills, making each piece using Staffordshire White stoneware clay to create her eclectic designs. Each plate is unique and doubles up as wall art to give your kitchen an edgy update.
Dusen Dusen's colourful jigsaw puzzle is inspired by fine art and design. The vibrant shapes were chosen to enhance the brain's reaction to colour, movement and contrast to spark creativity. Focusing on a jigsaw can help inspire creative thoughts and new ideas. Tackle the 100-piece puzzle to de-stress and awaken your imagination.
Wunder Workshops Golden Shrooms supplement stabilises immune system function, improves quality of sleep and physical performance. It also has anti-inflammatory effects and works as a natural aphrodisiac. All these positive benefits ensure you have more time and energy to feel and be creative. The formula is created using traditional Chinese mushroom extraction methods.
Dare to be bold. These vintage '90s Moschino jeans are covered in eclectic graffiti graphics to inspire the artist within. Wear with a tucked in tee and Doc Martens to channel a grungy art student aesthetic or with a baggy jumper for a look that's both cool and comfy.
Blame it on cottagecore or the psychedelic renaissance, but mushrooms have been having quite the moment in homeware trends of late. Ajouter's trippy mushroom print will make a colourful addition to your walls. Put it up on its own or pair with other mushroom homewares from Ajouter like their mushroom storage pots or candles for some instant creative magic.
All products are selected independently by our editors. If you purchase anything through this article, Woo may earn an affiliate commission.