10 calming essentials for chilling out and doing nothing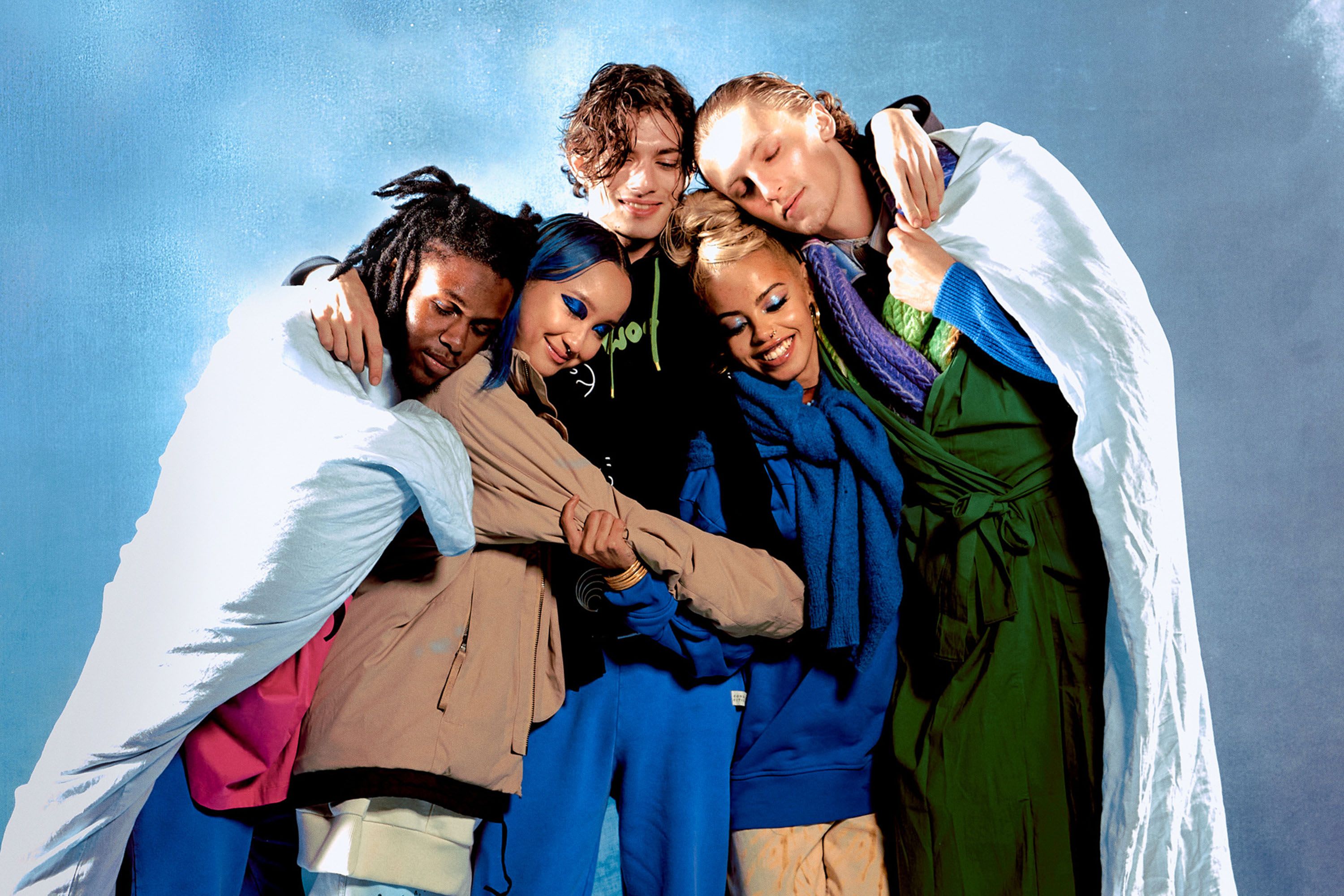 Because sometimes you just want to shut the world out and relax
Why is it so hard to do nothing? You'd think it would be the easiest thing in the world to sit still and switch off. But, as anyone who's ever tried meditation will attest, it's not easy at all.
When there's so much pressure to be on a constant grindset, pushing hustles, side-hustles and passion projects, it's no wonder true relaxation often feels out of reach. But sometimes we don't want to girlboss. We just want to girlrest. (Insert gender neutral terminology here because we know you Diary of a CEO lads feel the pressure too, and pedal-to-the-metal isn't just a cis thing, either!)
Optimising your rest time might seem counterintuitive. Sometimes chilling out just looks like crashing in front of Netflix with a family sized chocolate bar and a bottle of wine. But maybe you're looking for something more scientific: our guided breathwork sessions can help alleviate bodily tension while helping you to disconnect from external stresses. Or maybe finding your chill is expressed in the way you dress - our deep dive into 'whatevercore' could be just the inspo you've been looking for.
you are missing out on some content here because you rejected our cookies. want to change that?
One reason why it's so hard to relax is that we're always on our phones. Activities like watching a film or eating dinner probably felt a lot more mindful before we could endlessly scroll at the same time. That's why it's important to find time to do things away from the screen, especially before going to bed, whether that's a nighttime routine to wind down, a soothing bath, calming CBD's or some gentle yoga.
If you find yourself struggling to switch off, it might be time to invest in some products that promote relaxation, stress relief and better sleep. Below, we've curated some calming products to make it easier to chill out, be mindless and do nothing.
Mellow out for a breath work session with March, who will take you through holotropic breath work in order to connect with your lungs and feel one with your body and its functions. He'll play gentle music and guide you through a meditative state that will have you breathing with a circularity that you just don't get during a busy day-to-day.
It might look like something from a sci-fi movie, but Swearby Skin's LED mask is simple enough to use from your sofa. Its clinically proven tech tackles fine lines, breakouts and hyperpigmentation while you lounge. Simply cleanse your face, slip it on, push the power button and leave for 10 minutes. It switches off automatically so you lie back and relax while it does its magic. That's luxury skincare from the comfort of your own home.
An all natural pill for beating stress and fatigue might sound too good to be true, but Ross J. Barr's calming supplement is designed to support the adrenal glands to do just that. It contains Rhodiola, a plant that helps protect against stress and hypertension while also being beneficial to the cardiovascular system. So, take a chill pill.
Sometimes all you need to slip off into sleep is some relaxing pillow mist. HOLM's calming formula combines rosewood and chamomile to bring a moment of calm and aid a good night's sleep. It also includes Marjoram which boosts quality of sleep while helping soothe common coughs and colds. Simply spray around your room or on your pillow to wind down at the end of the day.
The benefits of masturbation are myriad. For one, it can lower your blood pressure to reduce stress and make you feel more relaxed. It also releases happy hormones like oxytocin and serotonin and it's also been linked to a better night's sleep. So Divine's clitoral suction toy has 11 intensities to try. The perfect way to wind down after a long day.
SLEEP WELL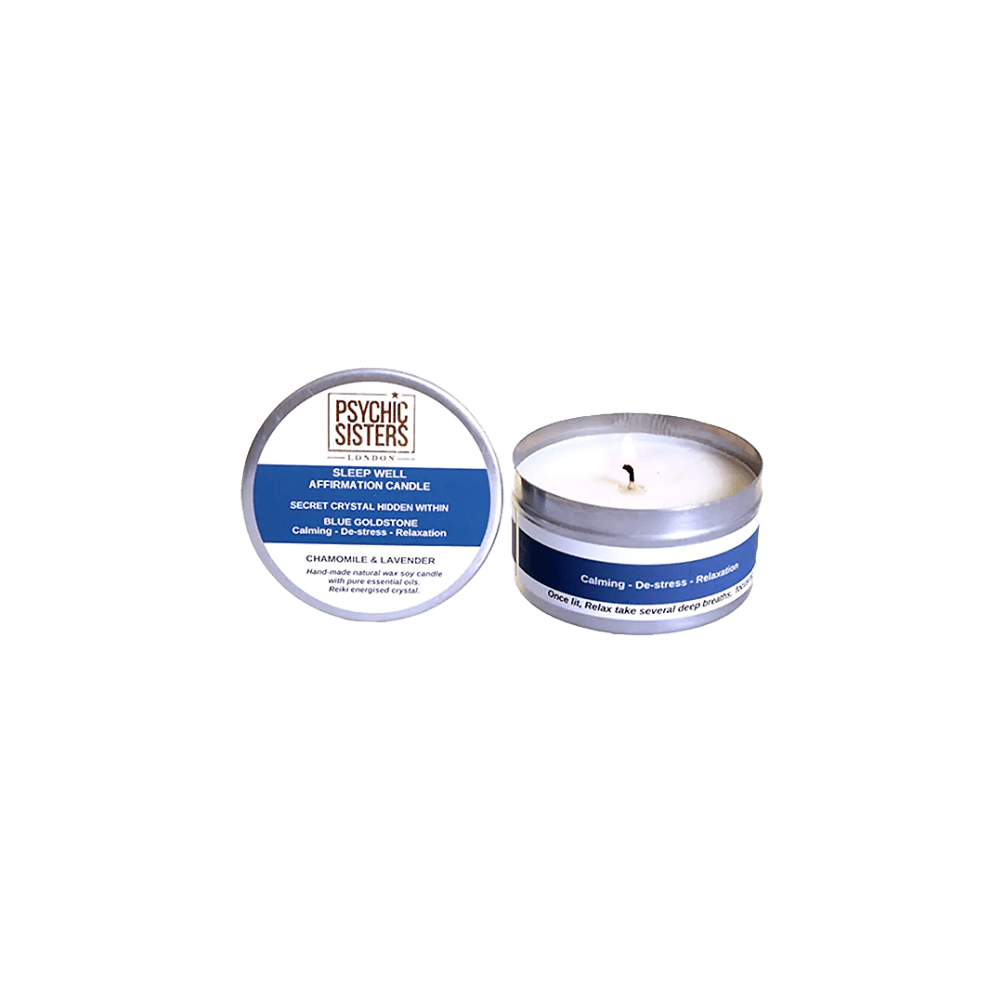 sleep well tin candle
Psychic Sisters
£10.00
The right candle can instantly make a space feel cosier. Psychic Sisters' Sleep Well tin candle is designed with better sleep in mind. Its dreamy blend of chamomile and lavender will have you drifting off in no time. And if that's not enough, it comes with a blue Sunstone crystal to calm, de-stress and relax your mind before bed.
Whether you're curling up in front of the TV and getting cosy under the covers, wrap up warm in Piglet in Bed's soft, lightweight throw blanket, crafted from 100% sustainably sourced cotton in partnership with the Better Cotton Initiative. It comes in warm blue and soft café au lait tones to set the mood for deep relaxation.
Underwear from The Underdays is gynaecologically tested to put comfort first. Say goodbye to itchy lace or ill-fitting non-breathable briefs. Even their thongs are designed to make you feel good. It's made from sensually sheer stretch mesh and supremely silky soft microfibre for a barely-there feeling unrecognisable from the uncomfortable thongs you might be used to.
There are few things worse than not being able to sleep. Form Nutrition's nootropics help support a good night's sleep naturally, combining 5HTP with calming amino acids, Zinc and Magnesium. Studies suggest that 5HTP can help you fall asleep quicker and more deeply while Zinc regulates the sleep portion of the natural circadian rhythm and Magnesium helps the body relax. Because counting sheep gets old really fast.
Get cosy in Conscious Citizen's tracksuit set. Crafted from the softest cotton, it can be styled together or as separates. Each piece from Conscious Citizen is environmentally conscious so you know you can chill out in their attire guilt-free. Wear as loungewear on lazy days or for relaxing into a gentle at-home yoga routine.
A bath is one of the best ways to unwind after a long day. Maude's gentle mixture of coconut milk powder softens and hydrates the skin while pure, hand-harvested Southern Dead Sea salt infuses the bath water with magnesium, potassium, sulfur and zinc to increase circulation, de-stress and detoxify.
All products are selected independently by our editors. If you purchase anything through this article, Woo may earn an affiliate commission.