These anime-inspired boots are Super Smash Bro-ing the internet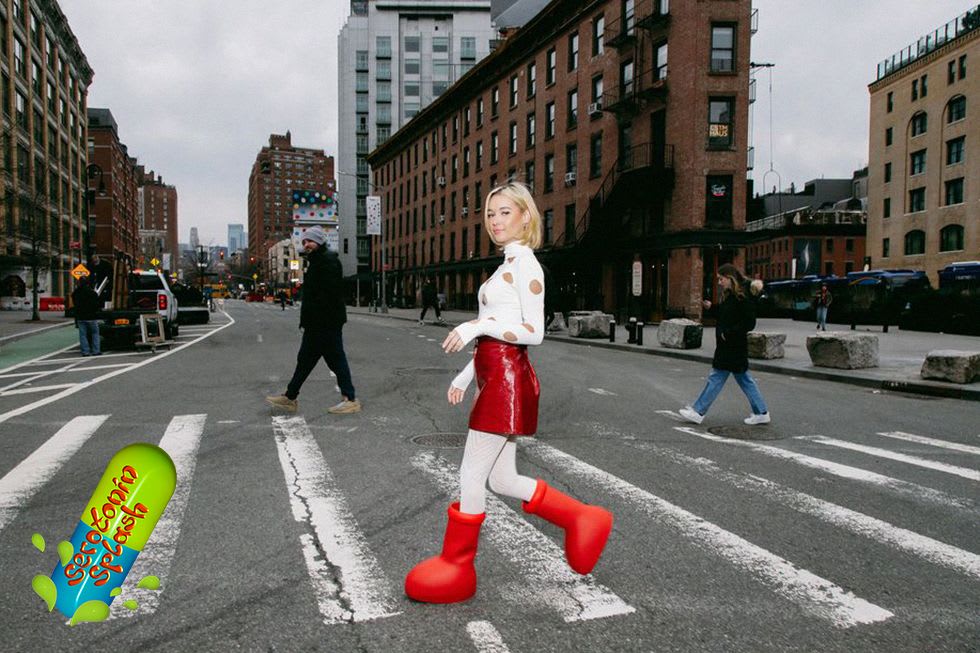 Plus: Kelela's new album slaps, £1 gigs and protections for your right to protest in the UK...
image Ken Rebel wearing MSCHF Astro Boots, via @HypeNeverDies on Twitter
words Rhys Thomas and Lucy O'Brien
Happy Friday! You made it through another week, look at you go. The days are ever so slightly getting longer; the sun is becoming less of a stranger and spring is quite literally on the horizon. If you've been struggling this winter with Seasonal Affective Disorder, know that brighter days are ahead.
That being said, February hasn't been completely full of blues. In fact, we're only one week in and there's already much to get excited about; not least Beyonce making history as the most decorated artist ever after her recent Grammy win. In other world news, China is making massive strides towards championing rights for transgender people, while new intergalactic discoveries now suggest that our planet has a closely related cosmic neighbour. From inspiring revelations in tech to new ways to understand our furry friends in the animal kingdom, let's dive into all the good news from this week. Enjoy!
Culture news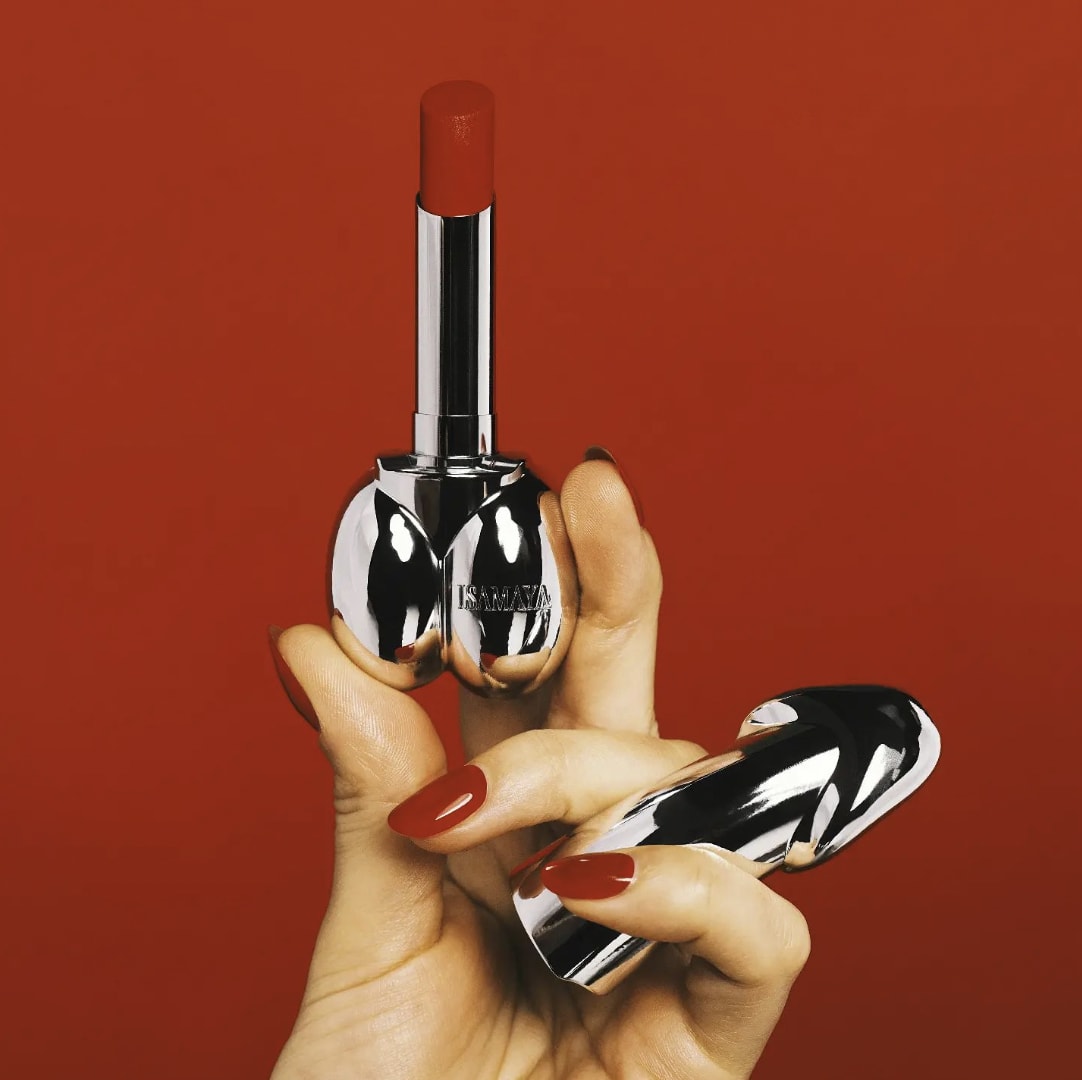 ISAMYA Beauty
The latest viral fashion drop on everyone's lips (and soon to be feet!) is luxury streetwear brand MSCHF's big red boots – you know the one we mean. It's giving Dora The Explorer, Astro-Boy and Mario Super Smash Bros all at once. While being highly impractical, these boots have captured hearts for channelling nostalgic fashion trend, kidcore. We're into it.
Makeup artist and aesthete Isamaya Ffrench (who's also just been tapped as Off-White's Beauty Curator) just added a ~quirky~ new launch to her ISAMAYA Beauty brand: a duo of decadent new lipsticks that are, well, shaped like a cock and balls. Yep, clocking in at 10 ounces, these lippies come in phallic casing made from zamak, a zinc alloy, and are intended to double up as art objects to display around your home. They're not Michelangelo's David, but they'll do...
New music, baby! We've been gifted by plenty of music drops: Paramore, Young Fathers and Kelela have all released new albums – and it's been a long time coming. Alt rock, electric R&B and indie? Yes please. Meanwhile, SZA and Lizzo have also teamed up to bring us a feel-good, hot girl remix of Lizzo's single, Special. Safe to say we've got our weekend anthems sorted…
Retrospective data dropped by Women's Sports Trust has revealed a landmark number of people in the UK watching domestic women's sports – 37.6 million people tuned in last year alone, to be exact. Unsurprisingly, football dominated as the most-watched women's sport (go Lionesses!), accounting for 75% of viewing in the UK in 2022.
The House of Lords has overturned the government's proposition to clamp down on protests that cause 'too much disruption'. The bill was introduced as a response to Just Stop Oil, Insulate Britain and other recent protests. Critics of the Government's proposal said it was an attack on people's right to protest, and the House of Lords seems to have agreed!
People news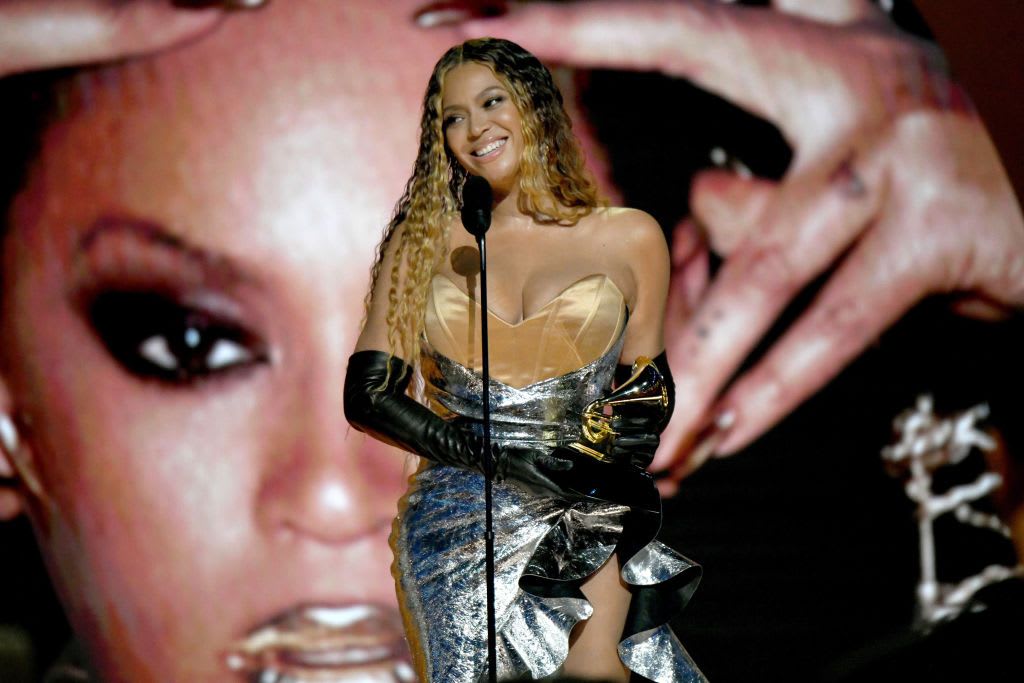 Michael Kovac/Getty Images for The Recording Academy
Queen Bey really outdid herself…and everyone else, for that matter. Following her win at this year's Grammys – where she was awarded 'Best Dance/Electronic Album', Beyonce broke records by securing the most Grammy wins, like, ever. This year's ceremony brings her total number of Grammy awards to 32. Queen shit.
Viola Davis is officially an EGOT. Now, this is not to be confused with being the Greatest Of All Time (the GOAT) – though, that would also be a fair assumption. Rather, being an EGOT means that Davis has become one of the small number of actors nominated for an Emmy, Grammy, Oscar and Tony in their careers – the big boys. Davis now sits comfortably among screen legends like Whoopi Goldberg and Audrey Hepburn. So she's basically royalty now, right?
Especially during the ongoing cozzy livs, things are pretty tight. But thanks to artists like Slowthai, the current economic climate doesn't have to stop you from dancing the night away at a gig. The musician is partnering with Jägermeister for his 'Best Night of Your Life' UK pub tour ahead of his new album, 'UGLY'. Best part is, you can attend for just a quid. Yes, £1. Say less.
A24, the production company that has brought you soft boi faves such as When You Finish Saving The World, White Noise, *Aftersun *and more, has decided to help produce a horror film called The Backrooms, expanding on the video series of the same name by 17-year-old YouTuber and VFX artist Kane Pixels. He'll be directing the film during his summer vacation.
Environmental journalist Josh Gabbatiss used to be nine, just like you did. When he was nine, he started to make an encyclopaedia of all the animals. Now, age 30, he's finished it! There's 118 pages divided into six sections, and it includes descriptions and terminology.
Australia has rejected a proposed new coal mine's planning applications based on environmental law, it's the first time the country has done so. And it's all because the Government is under pressure to curb climate change. Proof we can make change, people!
Health news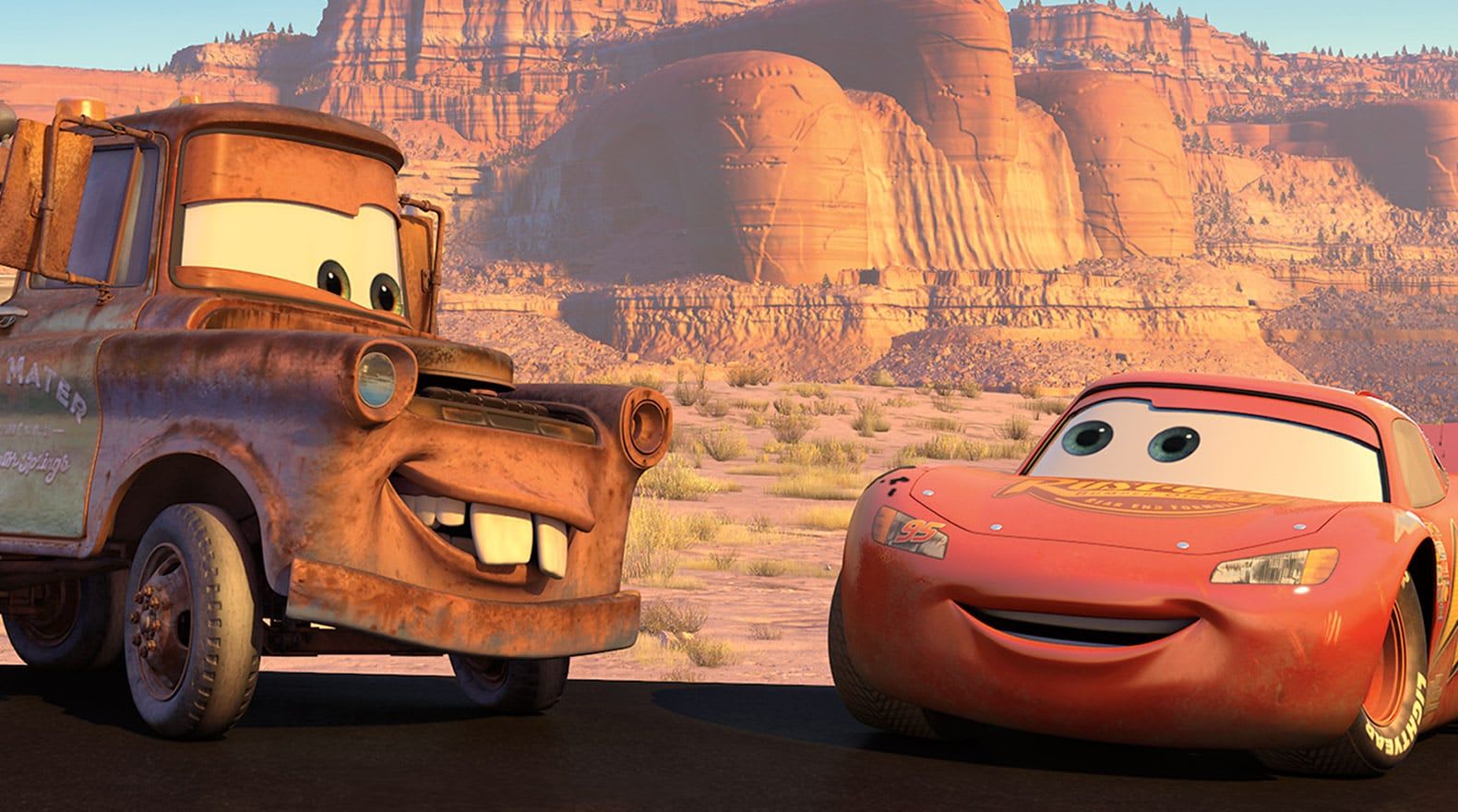 Cars, Disney Pixar
An analytical study examining the impact electric cars have on communities in California found that the vehicles might not just be good for the planet, but for our health, too. The research demonstrated that in the areas where residents owned more electric cars, the rate of asthma-related emergency room visits declined. Because electric cars are ultra low emission, health experts believe this is because residents are inhaling less CO2 gas.
Over the last couple decades, scientists have been learning that paranoia is far more widespread than they initially thought, which has prompted them to think more broadly about what paranoia is. More recently, research has started to suggest that mild paranoia might have helped us to ward of predators in the past, and still has benefits today.
Chronic fatigue syndrome has been linked to specific types of gut bacteria. Those who suffer from the condition, which causes persistent tiredness and brain fog, have been found to have distinct differences in their gut biome than those who don't have it. The discovery is an encouraging one that might help in the pursuit of better diagnosis and treatments for those with the syndrome, a condition that is still largely misunderstood in the medical community.
A study in the journal PLOS One, has found that air pollution in places like London is causing blood pressure to rise in teenagers, though they are hoping for further studies to confirm findings and to figure out exactly who is most at risk. Knowing hopefully means we can improve conditions.
Wellbeing news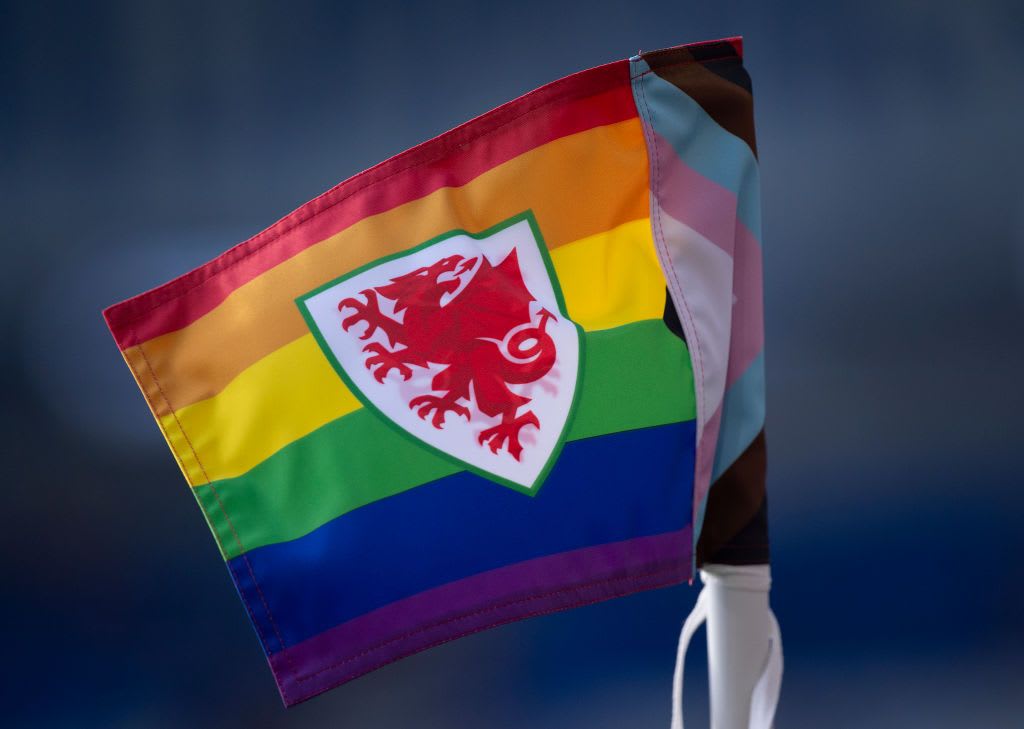 Joe Prior/Visionhaus via Getty Images
In a landmark ruling for trans rights in China, Hong Kong's top court has stated that transgender people should be able to change their gender on their government-issued ID cards without having to undergo any gender-affirming surgeries. The court's change of heart comes almost four years after Henry Edward Tse and another trans man, known as "Q", filed a legal challenge to the preexisting law which stated that certain gender-affirming surgeries were required in order to change one's gender on an ID card in 2019.
The Welsh government has launched an LGBTQ+ 'action plan' which includes banning conversion therapy and introducing self-ID. This will make it easier for trans people to obtain legal recognition of their gender, and generally shows a commitment to promoting trans and LGBTQ+ rights in the country.
A report conducted by TFL has found that since Ultra Low Emission Zone (ULEZ) regulations were introduced in London – which place fines on those driving cars that release high levels of harmful emissions – pollution levels are estimated to have been reduced by up to 26%. The findings are encouraging ahead of the London Mayor's plans to expand ULEZ zones outward into Greater London, aiming to further reduce air pollution.
AI is being installed into gaming to detect harassment, hate speech and toxic language. The service, known as ToxMod, uses AI technology to detect and transcribe dialogue between players on popular online gaming platforms. It is believed the service will help to better monitor and regulate violations of community guidelines, and help make people feel safer in these digital spaces.
Based on recommendations from The National Institute for Health and Care Excellence (NICE), GPs will soon be able to use digital cognitive behavioural therapy to help treat children who are experiencing mild anxiety and low mood. Using devices like a phone, tablet or computer, online resources like games, quizzes and videos based on cognitive behavioural therapy practices will begin to roll out to GP practices once the NHS approves the technology assessment criteria.
The Managed Alcohol Programme in Glasgow is the first of its kind, and works by giving homeless alcoholics a place to stay and enough controlled measures of beer in order to help them manage their physical dependence on alcohol, but not enough to get them drunk. Gradually, the amount of alcohol can be lowered and individuals in the programme have the chance to engage with mental health services.
Science news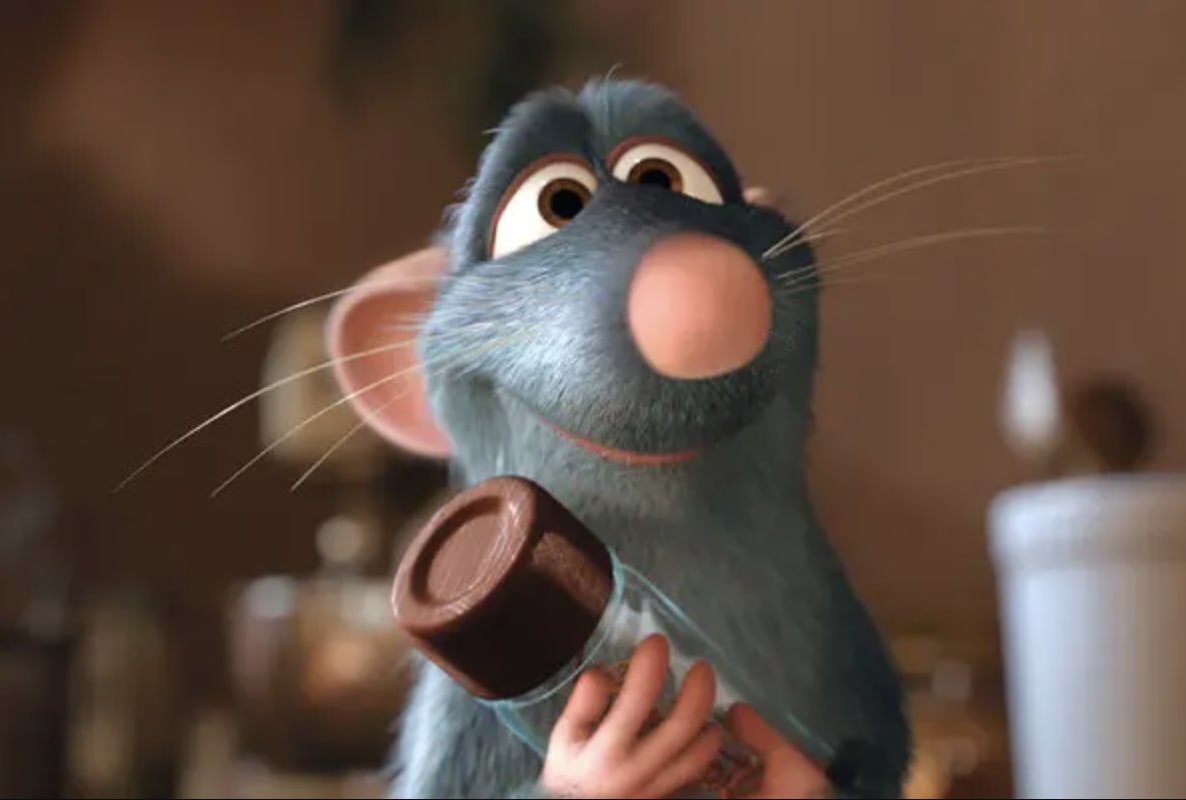 Ratatouille, Disney Pixar
Researchers at the University of Iowa reckon that AI is about as smart as a Pigeon. They've discovered this by realising that as AI is taught to identify patterns in the same way a pigeon does, they'd test AI alongside pigeons to see which came out best. Turns out, they're actually pretty equally matched!
Scientists have extended the lifetime of old rats by injecting them with plasma from younger rats. The experimental anti-ageing treatment has allowed a rat called Sima to become the oldest female Sprague-Dawley rat of all time. There's hope this will eventually allow for human bodies to be rejuvenated too.
Coral reefs can store CO2, according to a brand new study comparing data from Heron Reef and the Middle East's Gulf of Aqaba. The discovery found that dust blown in from deserts can help coral reefs to store CO2, which is exciting, as we previously thought that coral reefs were only capable of emitting the gas. This could help carbon sequestering in the same ways planting trees does.
Astronomers have discovered a planet that seems pretty similar to Earth (and therefore might even be habitable). The planet is known as Wolf 1069 b, and orbits a red dwarf star about a fifth the size of our sun. It's in a constellation called Cygnus, and is 31.2 light years away, which is very far but, in the context of space, pretty close.
A study from Harvard and Smithsonian Center for Astrophysics has found that moon dust could protect the world from climate change. This might protect us from climate change by reducing the solar radiation, essentially blocking it, a bit like a cloud. We'd need to launch dust from the moon using a space station to do it though.
Animal news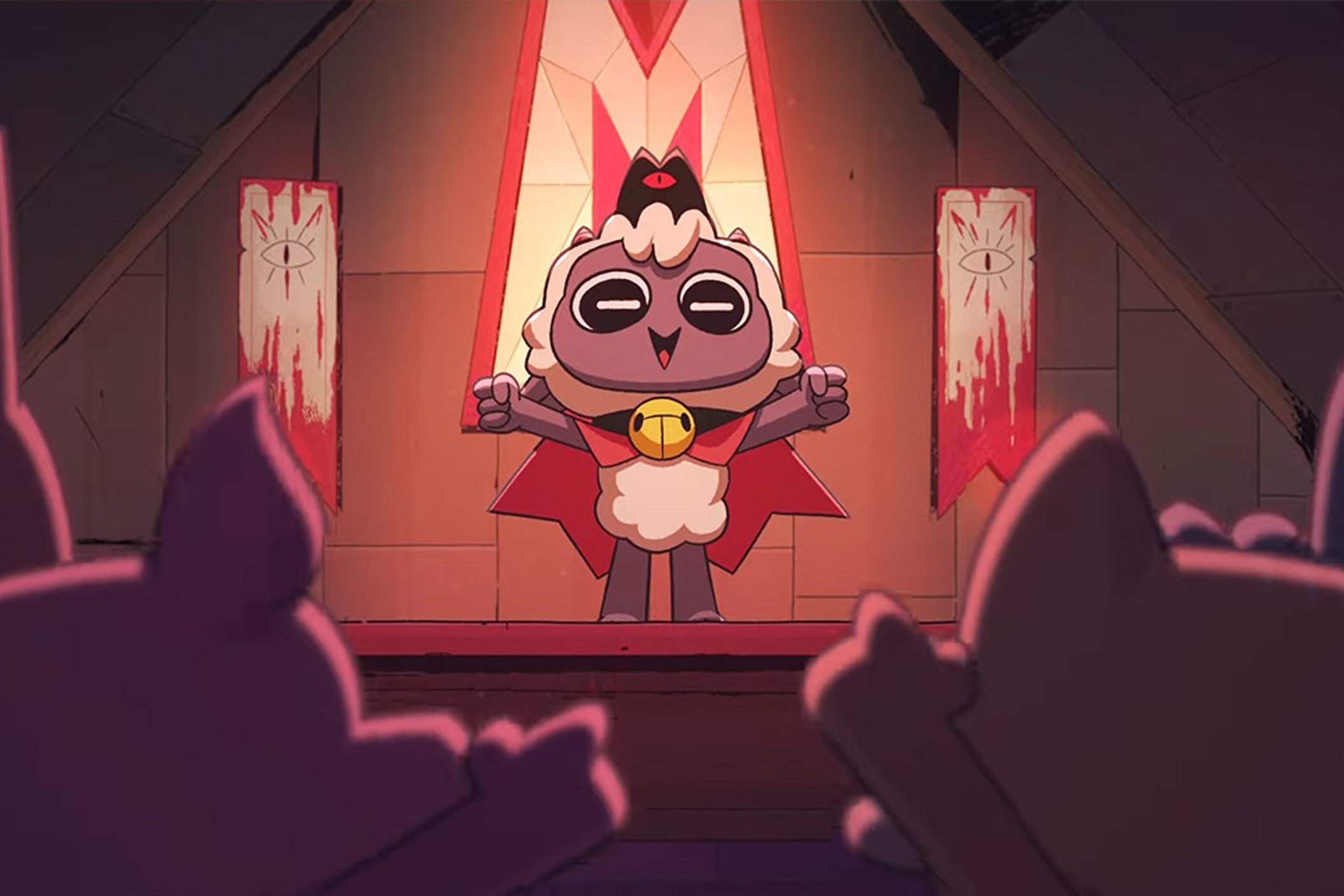 Cult of the Lamb, Massive Monster
Turns out, doggos might benefit from support groups, too. That's right, taking your dog to participate in group exercises, play and sports can have huge benefits for alleviating symptoms of anxiety in our furry friends, new research suggests. This is especially the case for dogs who were born and raised during the pandemic, who are more likely to be anxious and scared of other dogs. These support groups could help with their socialising skills while giving them the exercise they need – not to mention it would be an exceptionally cute play date.
Sheep can trauma bond. Much like we humans, shared stressful experiences endured by sheep can lead to the animals forming close-knit bonds with each other as a coping mechanism. In the experiment, some sheep were put under controlled stress-inducing activity. When released back into their herd, the sheep who had more stressful days were observed to then stay in closer proximity to those in their original flock – those that they felt safer and more familiar with.
400 years on from being hunted to extinction, beavers are making a triumphant return to London. At least one male and one female beaver will be released into Paradise Fields, Ealing, just minutes from Greenford Tube Station, making it the first time beavers have been reintroduced into an urban area in the UK. Pay a visit!
Residents of La Union, in the Philippines, who grew up being trained how to best hunt and trade endangered sea turtles, are now using their extensive knowledge of the species to help protect them. A local conservation charity has helped to turn poachers into protectors, incentivising locals to conserve the species by offering them training and incentives to keep them away from the poaching industry.