Therapy inspired slowthai's new record UGLY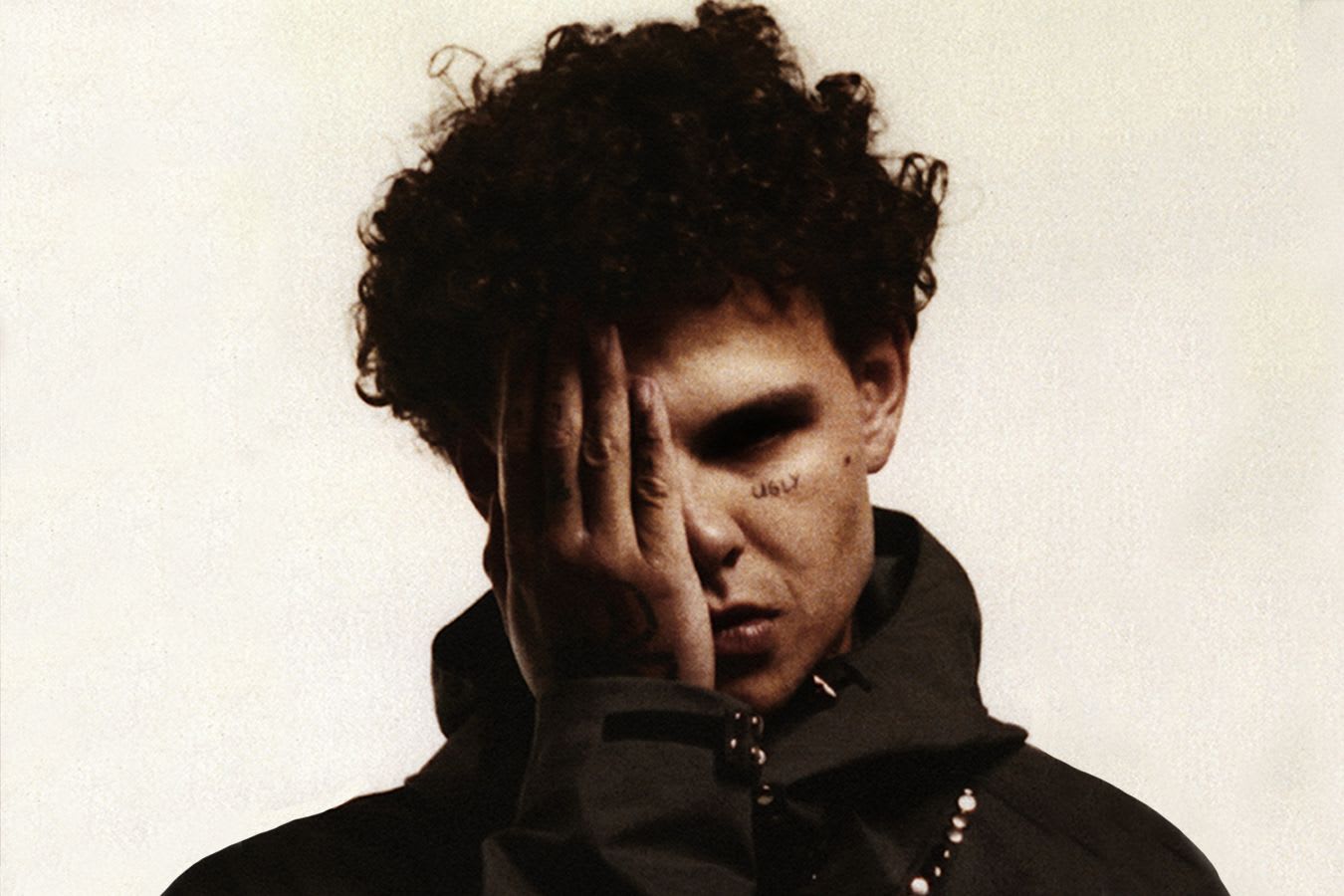 The album UGLY is set to drop on 3rd March, new single Selfish is out now!
image Photo Credit: George Muncey
words Rhys Thomas
Yes, attention attention, slowthai is back with a new record! It's called UGLY and features the likes of Shygirl and Fontaines DC, which alludes to slowthai diving into a dark punk-edge sound. The sort of music he listened to and was inspired by as a kid in Northampton. And the lyrical content, which is something we always enjoy from slowthai, is set to be far more introspective for the artist.
But one major collaboration Tyron's deployed in the creation of this album is, for better or worse, his therapist.
The album is more self-reflective and even self-love-y than previous:
The cover of UGLY is close up shot of the left side of slowthai's face. Under his eye, the word "ugly" is tattooed. He sees it as an acronym for U Gotta Love Yourself. "The first album was the sound of where I'm from and everything I thought I knew," he says. "The second album is what was relevant to me at that moment in time, the present. And this album is completely me — about how I feel and what I want to be… it's everything I've been leading up to."
UGLY is about reconnecting with principles, a realisation Ty had following taking up therapy (if not necessarily due to his psychotherapist). Part of the album was made as a reaction to therapy making him realise he had left part of him behind and wanted to reconnect to it, such as the song Sooner. Other tracks came directly from Slowthai thinking about his want to better himself, and the journey he then took to do so. It makes for another introspective and raw record.
The first single off of the new album is out now, it's called Selfish. It veers more post-punk than hip-hop, featuring spoken word and a little singing over gritty basslines and distorted guitar. Think Jamie T and King Krule, but a little heavier and with more raw upbeat energy. Funnily enough, Selfish explores the idea of what it means to be selfish. Wrestling with the balance of striving to put yourself first and to be ambitious and finding time for friends and family.
We're looking forward to the new album – but what's happening in the present? Well, single aside, slowthai has launched a stunt which involves him living inside a custom built room with mirrors for walls. He entered the room "as an exercise of patience and self reflection", for 24 Paint and paper has been allowed but there's been nothing else to look at except himself, too. Last time woo checked, he was in corpse pose, eyes closed, hands in pockets. Peaceful. Then he started, we think, engraving something? You can watch here:
you are missing out on some content here because you rejected our cookies. want to change that?
Incase you were wondering, this is the tracklist:
Yum
Selfish
Sooner
Feel Good
Never Again
Fuck It Puppet
HAPPY
UGLY
Falling
Wotz funny
Tourniquet
25% Club