Sam Smith's defiant success is a love letter to the non-binary community
For their latest column, music writer Zoya Raza-Sheikh delves into the significance of Sam Smith's new era
image @samsmith via Twitter
words Zoya Raza-Sheikh
For many, February is the month of breaking those new years resolutions. But it's so much more than that. While it can still feel dreich and grey, it's also a time when our sap begins to rise and spring feels like it's just around the corner. That's in no small part due to the fact that our calendars begin to fill up again once more, and the worlds of fashion and culture begin to rouse us from our social slumber.
By this time in the year, awards season is fully in swing, with the Grammys, Brits and BAFTAs all hitting the stage, and fashion month is well underway, sending jetlagged editors out to the four major style capitals. There's plenty glitz and glamour, but the person who's really been grabbing my attention is none other than Sam Smith.
Advertisement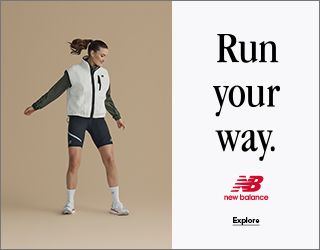 Yep, we all know Sam Smith: from the husky ballads that have gone on to be played at a million (we think) weddings up and down the country, to their more recent and much memed appeared in a high-shine, ballooning ensemble at the Brits. But it's easy to forget about how much their visibility as a history-making non-binary musician means.
After opening up about their gender in 2019, they changed their pronouns to they/them. The move was poignantly articulated on Twitter as follows; "after a lifetime of being at war with my gender, I've decided to embrace myself for who I am, inside and out." In the intervening years, they've gone onto become one of the industry's most successful openly non-binary musicians.
It hasn't, however, exactly been plain sailing: whether it's comments on their body, attacks on their gender or unnecessary critique of their dress sense or videos. But despite all of this adversity, they've continued to show up and show out for their community.
Case-in-point is, of course, Unholy, their collab with Kim Petras. Not only is it a bop (what would you expect from these two pop angels?) it's unapologetically queer - all about a shady relationship with a guy who sounds a lot like he's on the DL. And thanks to a catchy chorus, it went on to secure a US number one single and a Grammy for Best Pop Duo/Group Performance. They say that success is the best revenge, and it certainly seems like the case here.
And, in 2023, it looks like Smith and Petras were ready to make a statement: transphobes, beware. Cognisant of the kind of criticisms routinely levelled against queer artists like themselves by the far-right, the duo explicitly played with devilish, satanic imagery for a performance at the Grammys - turning transphobia into provocative, fabulous art.
Of course, Smith's status as a pioneering LGBTQIA+ music industry figure is a win which has far-reaching consequences beyond their own success. Take their latest record, Gloria. Described as an "emotional, sexual, and spiritual liberation," it draws on queer history and culture and samples everything from Pride Parades, Paris Is Burning and Mother RuPaul herself.
And research has shown that this kind of unapologetic representation really does have an impact on the LGBTQIA+ fans at home. A 2014 study, looking at how music could help gay men on their journey towards coming out, revealed that music could serve as an emotionally supportive companion throughout the process. Naturally, engaging with music with queer themes or queer artists helps us feel connected to the community and like we're a part of the culture - even if we're not ready to publicly claim that identity or live in places which aren't accepting of LGBTQIA+ individuals.
So, back to Sam Smith. It's clear that in their latest era - whether it's the glittering, history-rich anthems on Gloria or tongue-in-cheek awards appearances - pandering to the cis-hets was not even a through in their mind. Instead, they're well and truly dedicating their art to the community; creating an accessible entry point for anyone questioning their identity and providing a blueprint for trans and non-binary artists who refuse to fit into the boxes that others would like to confine them to.
The Bop Drop
Whether you're up for listening to 'Unholy (feat. Kim Petras)' for some deep inner inspiration or looking for a new motivational listens, we've got you covered. Check out our must-listen selection of (mostly) New Music Friday tracks below.
Glue Song - Beabadoobee
Mood for: When you're feeling a little too over attached
Our fave lyrics: "I've never known someone like you / Tangled in love, stuck by you"
Changes - Joy Oladokun
Mood for: That main character healing moment
Our fave lyrics: "Even when I'm tired and low there is gold in this / River that is carrying me home"
A&W - Lana Del Rey
Mood for: Ultraviolence nostalgia and Tumblr's second coming
Our fave lyrics: "It's not about havin' someone to love me anymorе / This is the experiеnce of bein' an American whore"
3 Boys - Omar Apollo
Mood for: Going through it (over him)
Our fave lyrics: "Three boys would work if I wasn't so tethered to you"
Float (ft. Seun Kuti & Egypt 80) - Janelle Monae
Mood for: Feeling it
Our fave lyrics: "It's hard to look at my resume, hoo, and not find a reason to toast"
you are missing out on some content here because you rejected our cookies. want to change that?