Pop music is getting sadder - here's why that's a good thing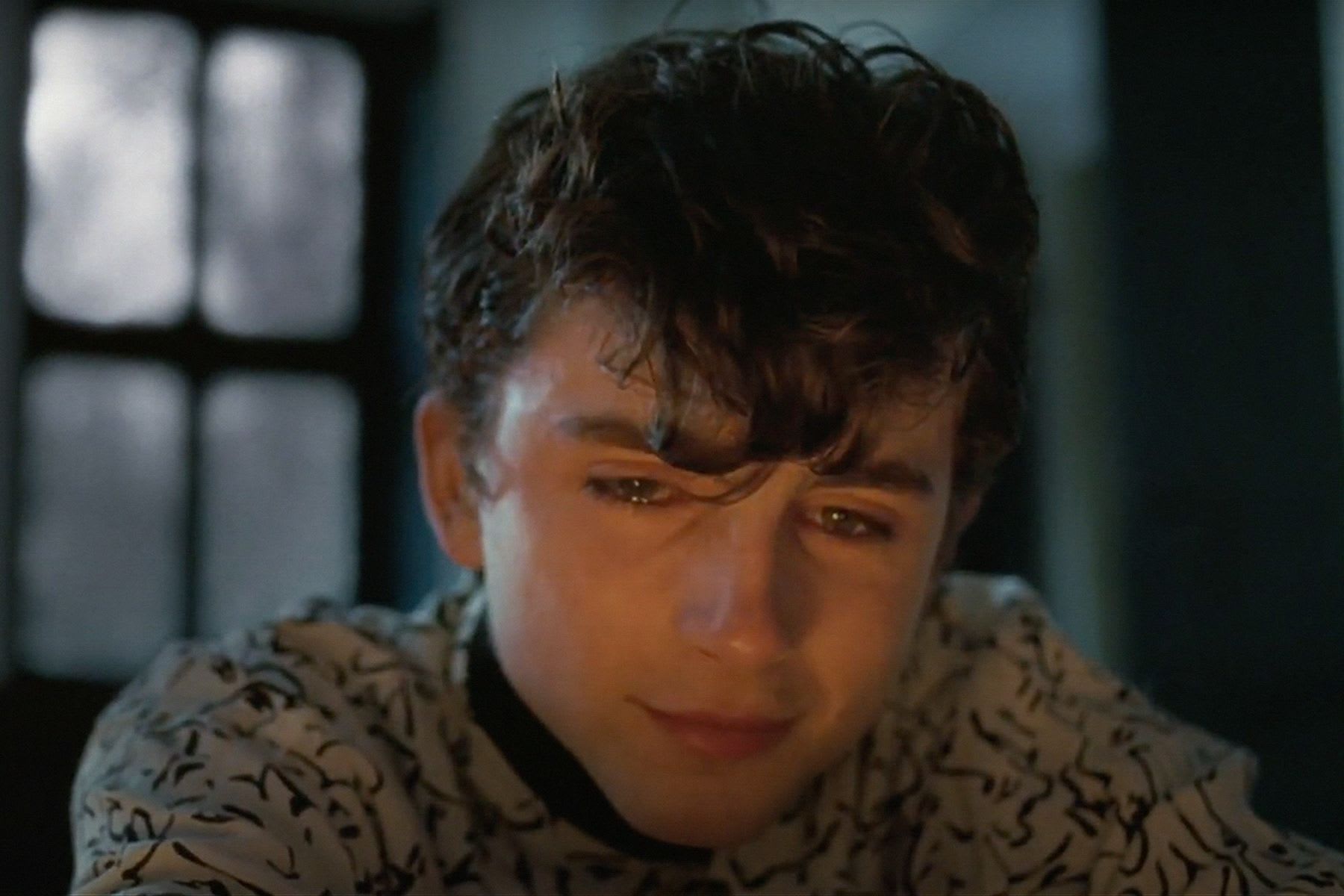 You might not realise it, but there are more than a few mental health benefits to music's melancholic turn
When it comes to music, it really is the season of the highly sensitive hottie. Of course, there's SZA's long-awaited second album SOS and her exacting lyrics dissecting self-doubt and personal growth. Then, there's Lana del Rey's freshly announced album Did You Know That There's a Tunnel Under Ocean Blvd and its brooding title track, replete with lyrics, such as "Fuck me to death / Love me until I love myself", that sound like they've been ripped straight from a fresher's debut poetry chapbook.
And if we're honest with you, pop music really has been in its feels this year: whether it's Phoebe Bridgers' stripped-back guitar-strumming, festive EP So Much Wine (who knew Christmas songs could sound so melancholy?) that dropped in November or Pink Pantheress's saccharine vocals sweetening the emotional punch of lyrics like "I can't even breathe without you/ I don't think you understand".
But what exactly is the reason behind the fact that, well, pop music has been more than a little emo this year? Well, it's no surprise that we're gravitating towards songs infused with the feeling that everything is just a little too much. After a claustrophobic few years that had many of us holed up soul-searching in our childhood bedrooms, we've re-entered the big, bad world and have become reacquainted to the euphoric highs and crushing lows of love, friendship and life experience. We're experiencing what feels like a collective coming of age, one that mirrors the move from the wistful, sheltered emotional life of childhood to the turbulent but hopeful vistas of young adulthood - where anything feels possible but you seem to feel everything, so intensely, all at once.
"Paradoxically enough, listening to sad music can actually make us happier"
Even researchers have noticed that pop music - and music in general - is getting sadder. And according to statistics, the trend goes back far further than you might first imagine. In fact, a 2019 study by researchers the Charlotte Brand, Alberto Acerbi and Alex Mesoudi analysed 50 years' worth of lyrics in over 160,000 songs and found that words associated with negative emotions significantly increased and descriptors of positive feelings noticeably decreased between 1965 and 2015. In short, tracks exploring the darker side of the human psyche - sadness, despair or anger - became more and more common during these five decades while music with a simplistically optimistic outlook became less prevalent.
A possible reason for this longer-term melancholic turn? In the words of the study's co-authors; "Art expressing negative emotions [...] may hold more value for audiences seeking comfort from the knowledge that others also experience negative emotions." But while music really can provide a mirror for our own internal monologue (that is, after all, why SZA is so popular) it can also influence our mood. And while you'd expect that this means that happy music automatically makes you happy and sad music makes you…well, not so happy, scientists have made some unusual discoveries.
Namely, there are academic papers out there suggesting that - paradoxically enough - listening to sad music can actually make us happier. A 2014 survey suggested that sticking on angsty bops could not only provide comfort in hard times but also help us regulate emotion, crying out (or similar) our bad feelings and then returning to a happier baseline. A later, 2020, study published in the journal Emotion echoed these findings - even going as far as to suggest that listening to sad music can help those with depression to feel better and serve as a short-term coping mechanism.
So, that's all to say that if you've been playing Lana Del Rey's Blue Bannisters on repeat, you're likely not the only one - and it may even be giving you the mental health boost you need.
you are missing out on some content here because you rejected our cookies. want to change that?
Bops to help you battle the winter blues
And on that note, here are some choice melancholic tunes to help you harness the feel-good power of feel-bad music. From a rock confessional courtesy of Paramore to the SZA track that's going to help you get over your situationship, here's our pick of the best sad girl bops released in the past two weeks…
"F2F"- SZA
Mood for: Processing the end of your three-month situationship
Our fave lyrics: "Hate that I can't let go of you enough"
"Did you know there's a tunnel under Ocean Blvd" - Lana del Rey
Mood for: In your feels at home
Our fave lyrics: "I can't help but feel somewhat like my body marred my soul"
"Morning Elvis" - Florence + the Machine (ft. Ethel Cain) live
Mood for: The worst hangover of your life :)
Our fave lyrics: "I pressed my forehead to the floor and prayed for a trapdoor"
"Colorado" - Reneé Rap
Mood for: Buying stuff you don't need (to heal)
Our fave lyrics: "I'd choose the devil I know over the heaven I don't"
"Pick Your Poison" - Bree Runway (ft. Stormzy)
Mood for: That rom-com moment

Our fave lyrics: "When you pick your poison, I just hope it's me"
"The News" - Paramore
Mood for: Going completely off the grid
Our fave lyrics: "I've got a war right behind my eyes"
you are missing out on some content here because you rejected our cookies. want to change that?