Bi rights! Phoebe Bridgers and Paul Mescal are engaged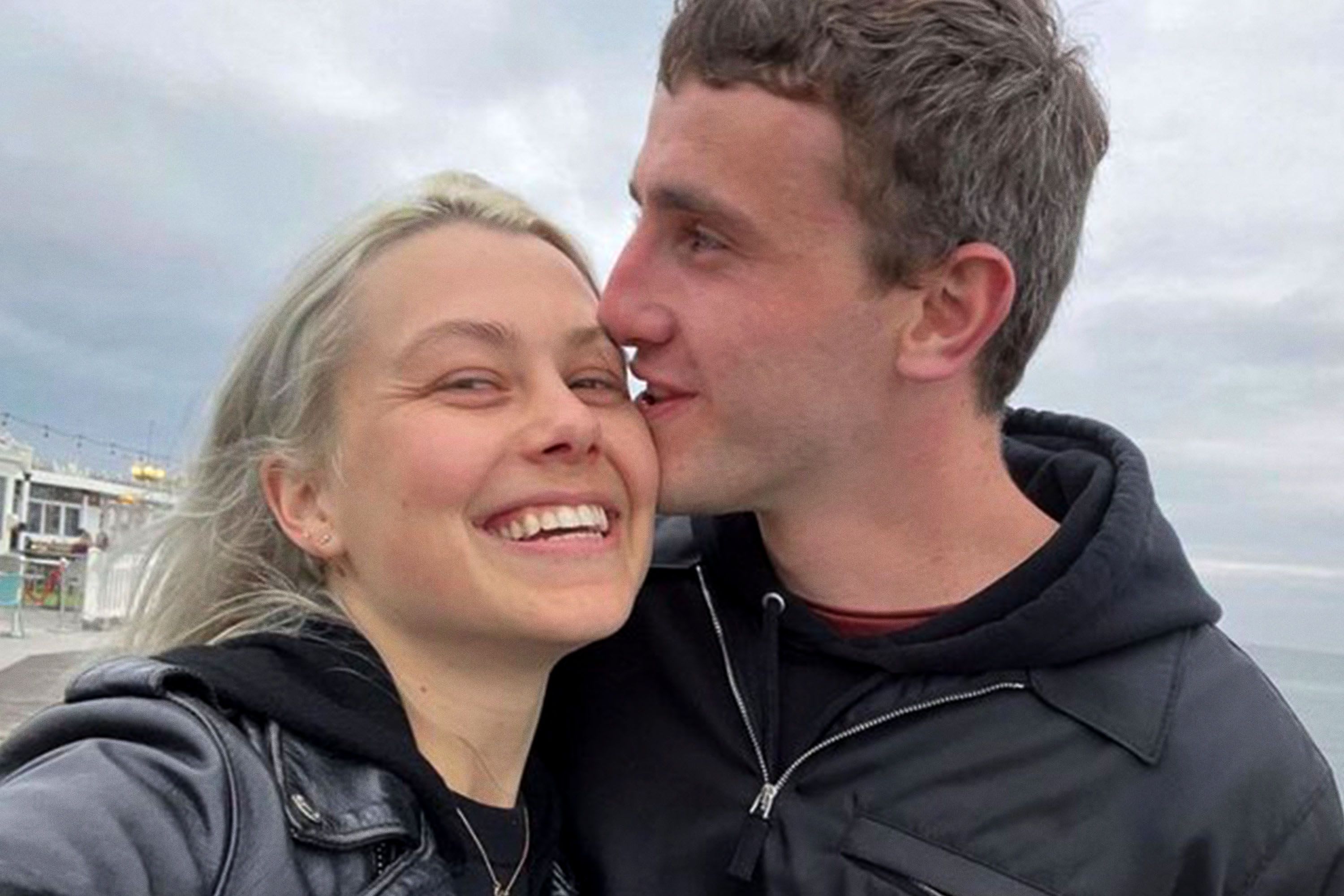 Brb, starting a Pinterest board
image Instagram via @phoebebridgers
words Lucy O'Brien
Today is a good day. Why? Because this morning we woke up to the news that power couple Paul Mescal and Phoebe Bridgers - who iconically met through a Twitter exchange back in 2020 - are (allegedly) engaged. Before the news was even been confirmed, we had some questions about their possible impending nuptials. One, is Sally Rooney going to be guest of honour at their wedding given that she did, after all, inadvertently put their romance in motion (more on that later)? Two, band or DJ??And, three, does this mean love isn't dead after all?
Our obsession with the couple started when Bridgers, the LA-based singer songwriter and patron saint of indie bi girls everywhere, tweeted that she felt "sad and horny" after finishing watching BBC's Normal People (which, I'm sure I don't have to tell you, took the TV world by storm during the first lockdown and fast-tracked Mescal's route to stardom). "Officially dead" was the Irish actor's tweet reply. The rest, as they say, was history.
you are missing out on some content here because you rejected our cookies. want to change that?
Now that Elon Musk is well and truly shaking things up from his new desk as CEO of Twitter, it's a painful reality to say that the Bridgers-Mescal storyline could well be the last page in the book of Twitter-born romances. But what a story it has been: logging on from different corners of the world, the pair moved their exchanges to Instagram, where fans watched as the two had their first date on an Insta Live. We're not crying, you are.
you are missing out on some content here because you rejected our cookies. want to change that?
The duo then confirmed speculations of their relationship after hitting the red carpet together at Gucci's LACMA Art+Film Gala in 2021.
Other than the fact that these two internet faves are off the market, people are officially obsessed with the news. And while neither half of couple is yet to comment on the rumours, we can't help but get excited at the prospect of the pair tying the knot. Bridgers has given new meaning to shooting your shot. Forget Romeo and Juliet, Bridgers and Mescal are now the stuff of epic novels.
Check out our curated picks of airport dressing essentials below if you, too, decide to embark on an intercontinental internet romance.