how to nail airport dressing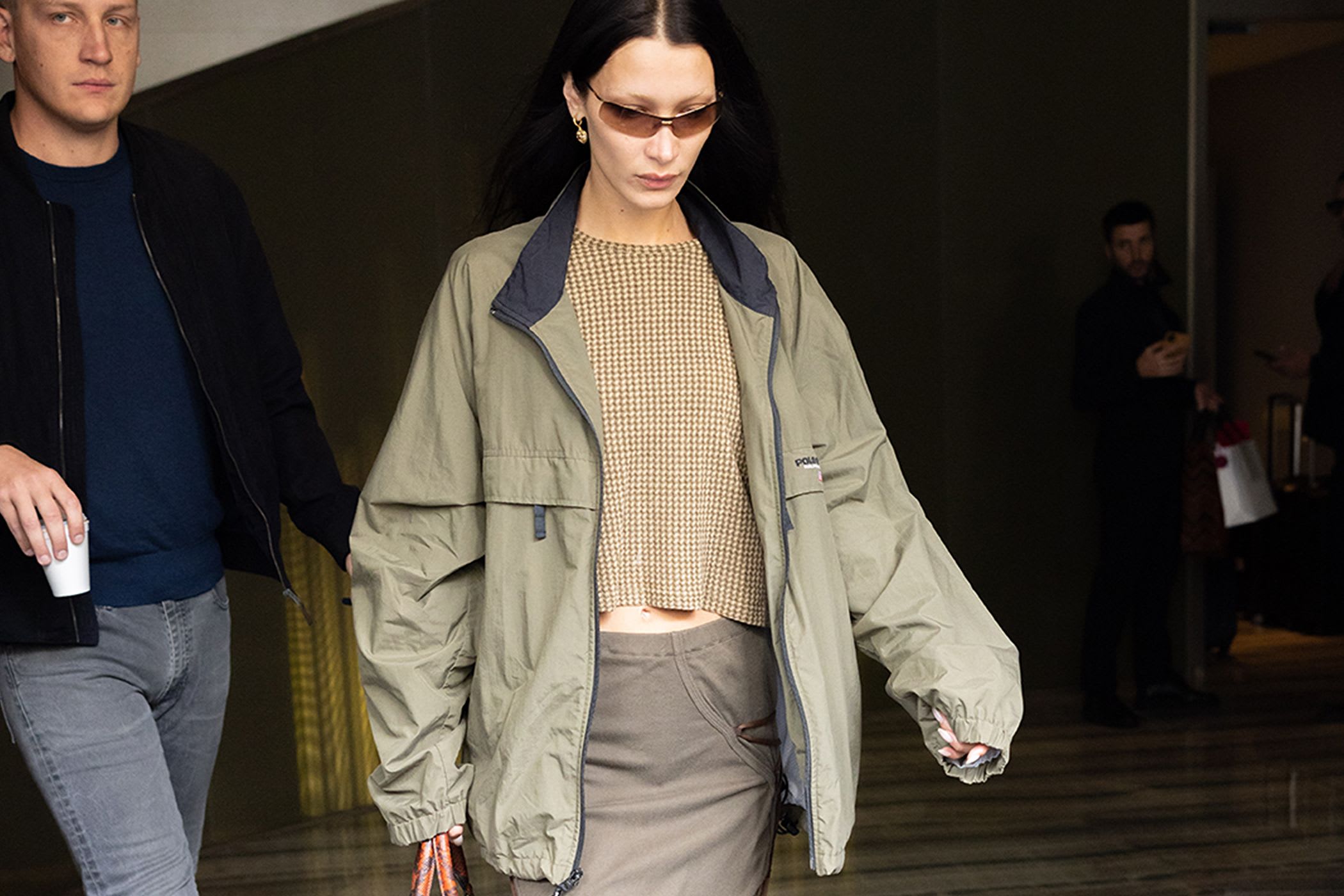 Catch flights, not feelings, in style
image Arnold Jerocki / Getty
words Sophie Lou Wilson
What to wear to the airport can feel like a fashion dilemma. You want to be comfy, of course, but that doesn't mean rocking up in pyjamas, even if you rolled out of bed bleary-eyed at 3am. Just because you got dressed in the dark, you don't want to look like you got dressed in the dark. After all, Kate Moss was scouted at an airport and celeb airport paparazzi pics are an art form in their own right. Victoria Beckham even famously declared that the airport is her runway. It turns out jet lag can be incredibly chic.
In fact, celebs can teach us some important lessons about in-flight style. Stylish sunglasses hide pre or post-flight eye bags, oversized clothing is the way to go and, when it comes to bags, the bigger the better – travelling light is overrated. Rihanna is perhaps the queen of airport dressing. Her elevated streetwear look strikes the perfect balance between fashion and comfort. It's a stylish amalgamation of cosy hoodies, joggers, designer shades and extremely oversized jackets as blankets. Other notable mentions go to Bella Hadid's airport athleisure, Robert Pattinson's 90s-inspired style and Zoe Kravitz's dressed down boho look.
On a practical note, however, it's best to avoid jeans or anything with a tight waistband to account for mid-flight bloating. And plan your look the night before, not the morning of because you don't want to forget your passport just because you were too busy deciding which shoes to wear. Below, we've curated a go-to airport capsule wardrobe because travelling is stressful enough without having an outfit crisis too.