New research unpacks the colonial roots of the holiday industry and what it means for the modern traveller
Borders are open, to an extent. The pandemic has somewhat subsided and the travel industry is booming. After two years of intermittent lockdowns, a new generation are ready and eager to head on holiday. But after being stuck at home for months on end, what do we want from travel in 2022?
Trippin' — a publication formed to disrupt the traditional travel media — launched in 2017, with the desire to offer a refreshing alternative to mainstream travel guides. With a fresh perspective, conscious mindset and strong awareness of marginalised and indigenous communities, their guides are written by locals with insider knowledge, and their features offer resources that educate readers on how to navigate the world with ease, and respect.
Advertisement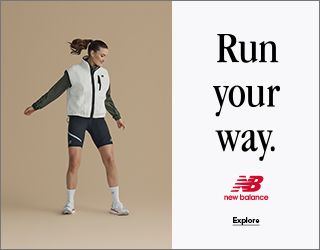 Trippin teamed up with undergraduate students at UCL (University College London) on the course 'Society, Technology and Behaviour', to better understand how attitudes towards travelling are changing. Here are some of their key findings.
How are attitudes towards travel changing?
Data revealed that policing, in particular, was a big point of contention. Of those interviewed, 50 per cent refused to travel to a country where the police have a bad reputation; 67 per cent of respondents also said they would research a country's police reputation before reporting a serious crime whilst travelling.
Likewise, Trippin found that certain marginalised groups — like the queer community — took extra precautions before travelling. Of those surveyed, 65 per cent that identified as marginalised would research the local community's attitude toward them before visiting; 39 per cent of LGBTQ+ people stated they would research their threat to safety before travelling. This data is particularly important given these communities — and topics — are often neglected by the mainstream travel press.
"We've always known from our community that travel just needed to be more accessible." Kesang, co-founder of Trippin told Woo. "A lot of the findings really outlined just how much the travel industry wasn't representing anyone from a marginalised community — it was really difficult for them to find relevant travel information targeted towards them which considered the intersectionality of it."
"We hope that this will generate more awareness of the pain points and challenges because I think these things get completely overlooked — even when it comes down to things like booking hotels, simple things."
"A good example of this is if you go into the queer travel tools on Trippin's website. We provide information like how to search for queer-friendly accommodation which is an incredibly challenging process for a lot of our queer audience. Some have to make separate emails to make sure they're safe when booking accommodation and that they're answered in a respectful manner."
"The data is provided is for anyone to take a look at, process and analyse for themselves. She adds, "It's there to hopefully inspire the wider travel industry and build awareness of these identities."
Travelling for leisure was born from colonial roots
"Travel since basically the dawn of time has always been done by those with more money, power and status. Since colonialism came into effect, race also played a really big part in that." Naseema, a queer British-Bengali anthropology graduate and frequent traveller, told Woo.
"Even when travel became accessible to the mainstream and holidays became a thing, it was only really reserved for those who had the money to do so. In my family, for example, our only holiday would be going back to Bangladesh until we were more financially secure. A lot of people of colour and second, third-generation UK immigrants to this day still only go on 'holiday' when they visit their family in their hometown."
This is something that is just not represented in the traditional travel media — and the travel industry as a whole. It's a lack of representation particularly felt among communities who really care about the heritage of culture, Ball adds. "We like to call it cultural immersion — going back to their countries of origin and really authentically connecting with their cultural narrative that has been distorted by the Global North, Western travel publications and the media in general."
How can we change the narrative? Unravelling such a deep-rooted problem requires mindful reporting and an open, balanced conversation — driven by communities who have been left out of discourses for centuries. Unfortunately, the travel media, as it stands, largely caters for the white middle class.
What makes Trippin so special is that it's curated by local communities. "I think this helps us build up a lot of trust where there hasn't been for a very long time." Ball told Woo, adding that their reporting gives a voice for communities to speak on topics otherwise not heard before.
"We want to make sure that travel is stepping up and catering to all audiences. We also want to influence the whole travel industry — which is very large, slow-moving and stagnant. There are a lot of old, outdated players involved and I guess Trippin is giving it a bit of disruption — to make sure it's more values-driven and caters for everyone."