Travel, Nature and Design Books to Transport You to Other Worlds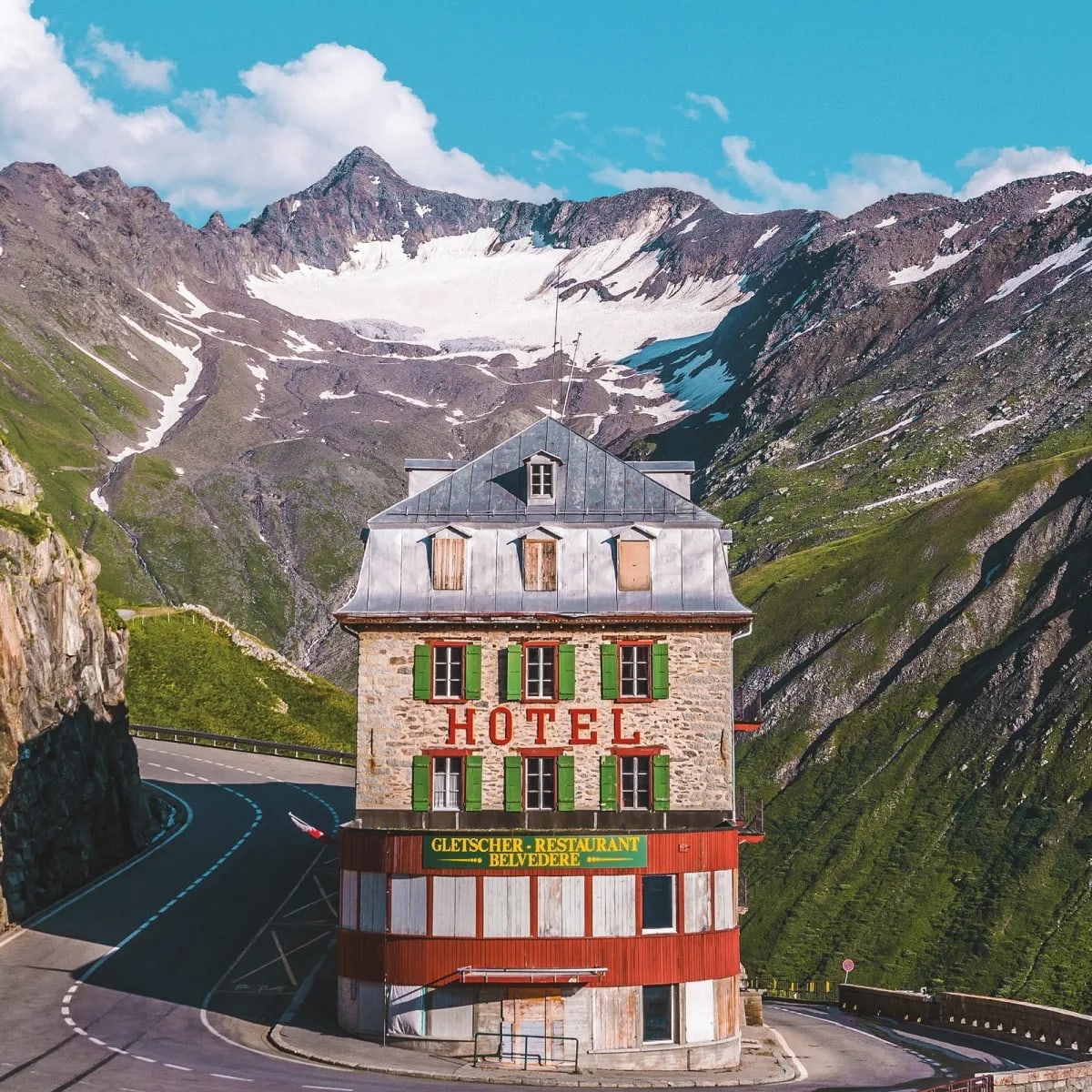 From Wes Anderson's parallel universe to adventures in the future of fungi, these coffee table reads bring you wildernesses and utopias from the comfort of home
image Accidentally Wes Anderson. Courtesy of Orion Books
words Naomi Attwood
When travel was next to impossible in lockdown, art became a primary prism from which we viewed the world – the visual arts is one particular medium that offers respite and inspiration, a snapshot of the places we can't always penetrate. In the pandemic, photographers experimented with shoots they could pull off over Zoom, and documented varying states of isolation around the world. As we tentatively emerged, a renaissance of street style photography began, and our Instagram feeds were studded with friends participating in the great resignation to abscond to new countries, with creative communities from Athens to Lisbon lighting up.
As we question our ways of living post-pandemic, from our work environments to our concept of home, sustainability efforts, and ways we connect with communities, images of untouched nature, unfamiliar but enthralling city and landscapes, and utopia-level architecture come to the forefront. Below, we curate some of the most sumptuous travel logs, striking street photography and explorations of the natural world to inspire your next steps or keep you satiated from the sofa.
Amalfi Coast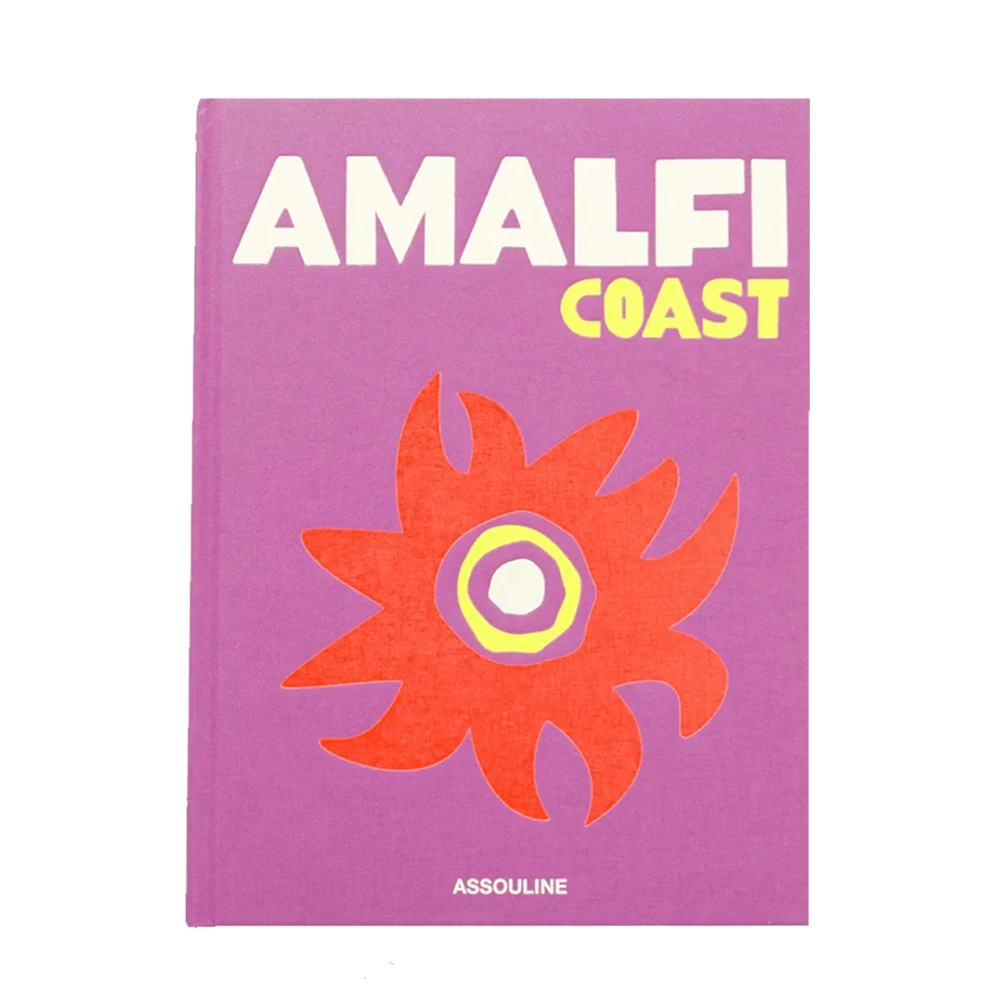 Assouline - Amalfi Coast by Carlos Souza
Amalfi Coast
£73.00
You can almost smell the lemon blossoms and feel the heat that beats down on that magical mountain strip leading up to the Italian dream, the Amalfi Coast, with Assouline's stunning photobook. Amalfi Coast celebrates the breathtaking landscapes and storied resorts of the famous Italian region, captured across film, art, and music for years. A few turns of the page and you have no need to wonder why John Steinbeck to Jackie Kennedy adored the place. Grab a limoncello and take in the vistas.
Accidentally Wes Anderson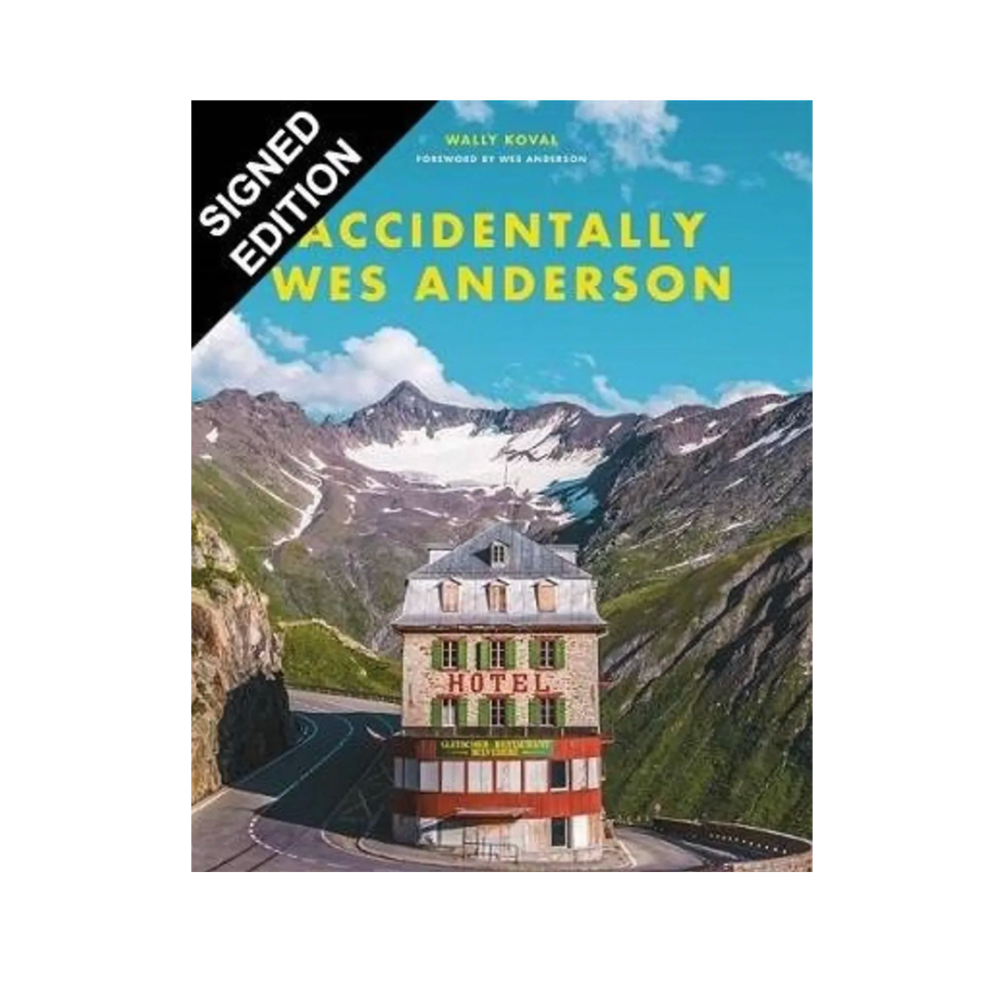 Wally Koval - Accidentally Wes Anderson
Accidentally Wes Anderson
£25.00
Wes Anderson has crafted a familiar and iconic aesthetic over an illustrious two-decade long film career, from the Grand Budapest Hotel to The Royal Tenenbaums and most recent French Dispatch. Pastel shades, ornate and symmetrical architecture in a-typical settings – think a butter-yellow cinema theatre in rural Texas, or the teal Aveiro alleyways in the 'Portugal of Venice'. Travel-lover Wally Koval has long been archiving the Anderson aesthetic on the 1 million follower strong @AccidentallyWesAnderson Instagram, and in this fully authorised book, he collects the world's most Anderson-like sites in all their faded grandeur and pop-pastel colours with arresting photography. They come with Koval's own travel writings, and the book also includes a foreword from Anderson himself.
Trans Human Nature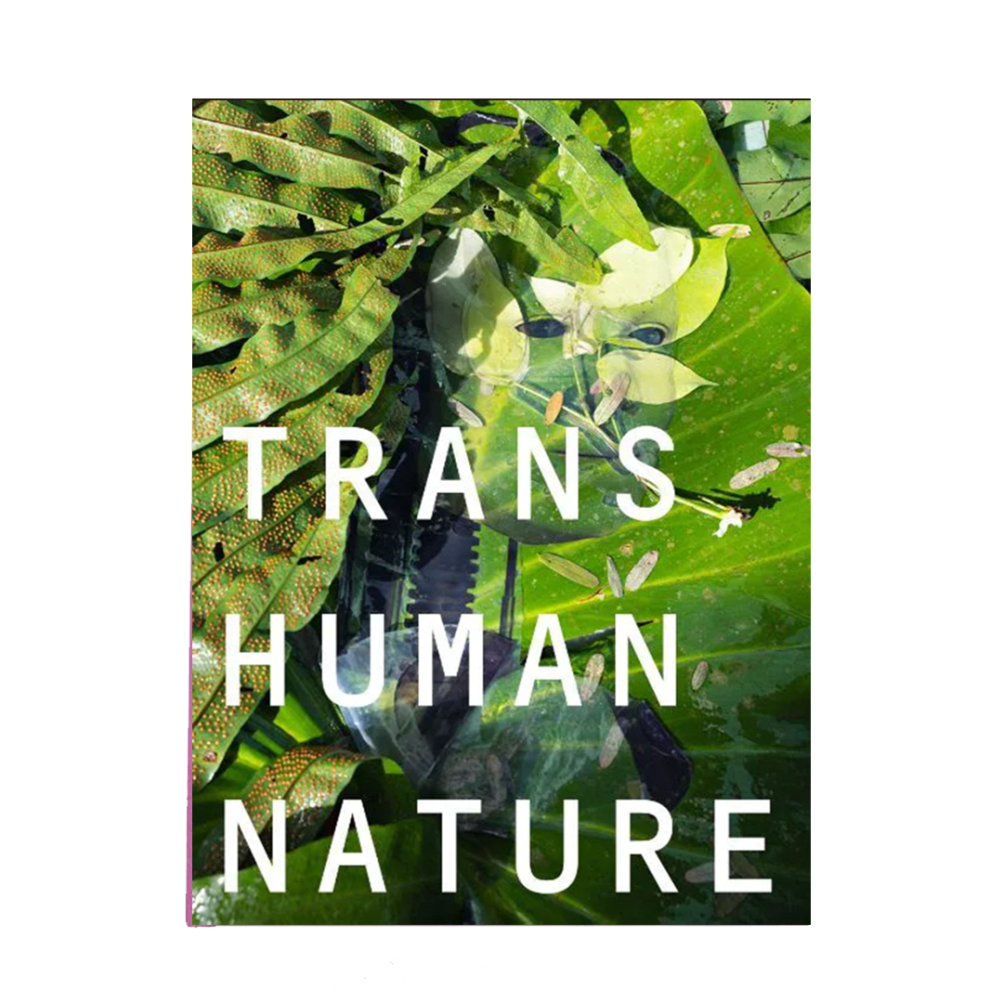 Anouk Kruithof - Trans Human Nature
Trans Human Nature
£35.50
A visual artist whose work relates to privacy, government surveillance, pollution, and climate change, Anouk Kruithof's self-published book Trans Human Nature was inspired by time the artist spent living in the jungle in Suriname. The spiritual energy of the Amazonian jungle is, for Kruithof, in direct conversation with the evolving transhuman world. It's an illuminating, complex yet not dense exploration of the boundaries that blur between humanity, technology and nature. In the book's accompanying text, ​​Mathilde Roman writes: "Connecting with non-human forms of life, opening up to the plurality of worlds, broadening the scope of sensitivities, and, by doing so, transforming oneself: science-fiction tales and anthropological investigations both consider these mutations a fundamental stake to envision the future". As we see an igniting interest in plants and spirituality linked to the ancient and natural in recent years, the themes Kruithof and Roman prod at feel all the more exciting.
Los Angeles Today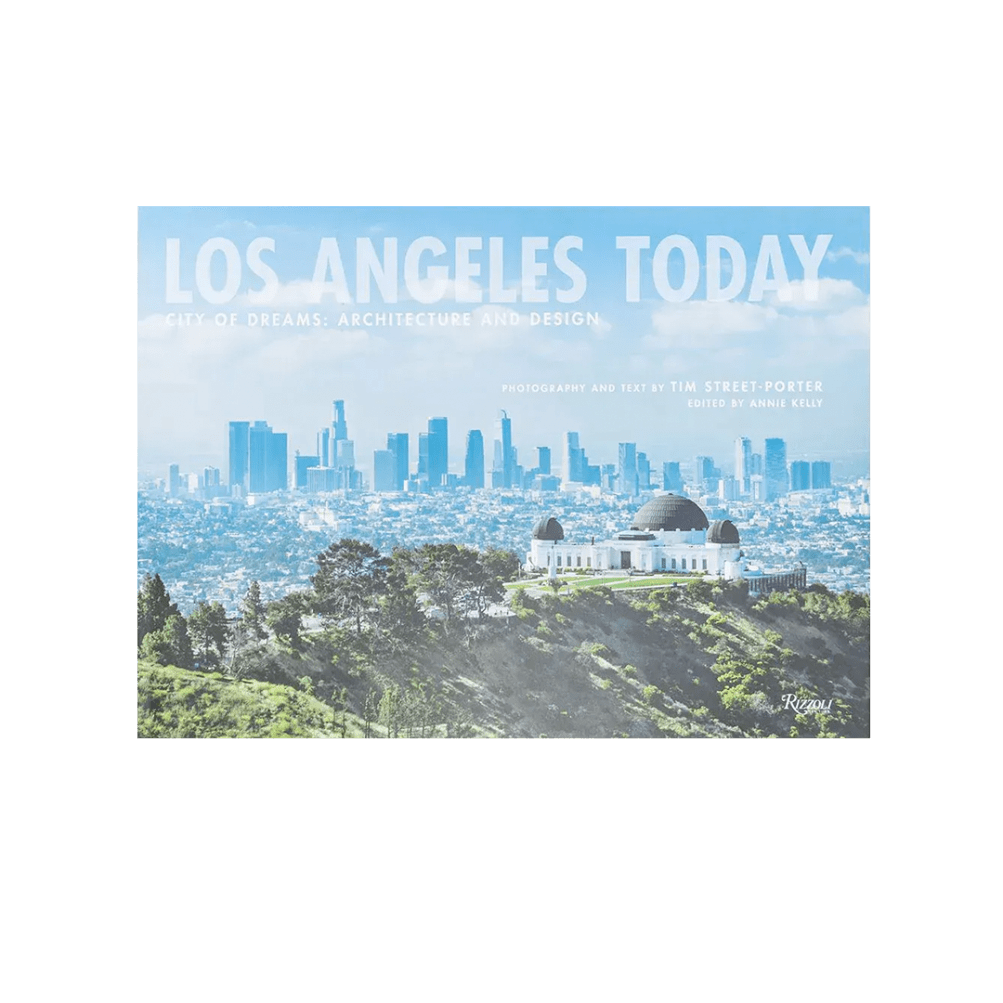 Tim Street-Porter - Los Angeles Today
Los Angeles Today
£63.00
British architecture photographer and devoted Angeleno Tim Street-Porter's latest volume in his series of books on LA landscapes is a true, dappled blue sky delight, pierced by the chic neighbourhoods and artist hangouts we've glimpsed from film and pop culture iconography. Street-Porter guides us through the chic, stylish, and shady with his knowing gaze, from the Chateau Marmont to the modernist homes of John Lautner and more, and the future-facing architecture engineered by Eric Owen Moss. Rizzoli has been publishing this series since Los Angeles Deluxe in 2005, and this latest offering is another must-by for any would-be Angelenos.
Cabin Porn: Inside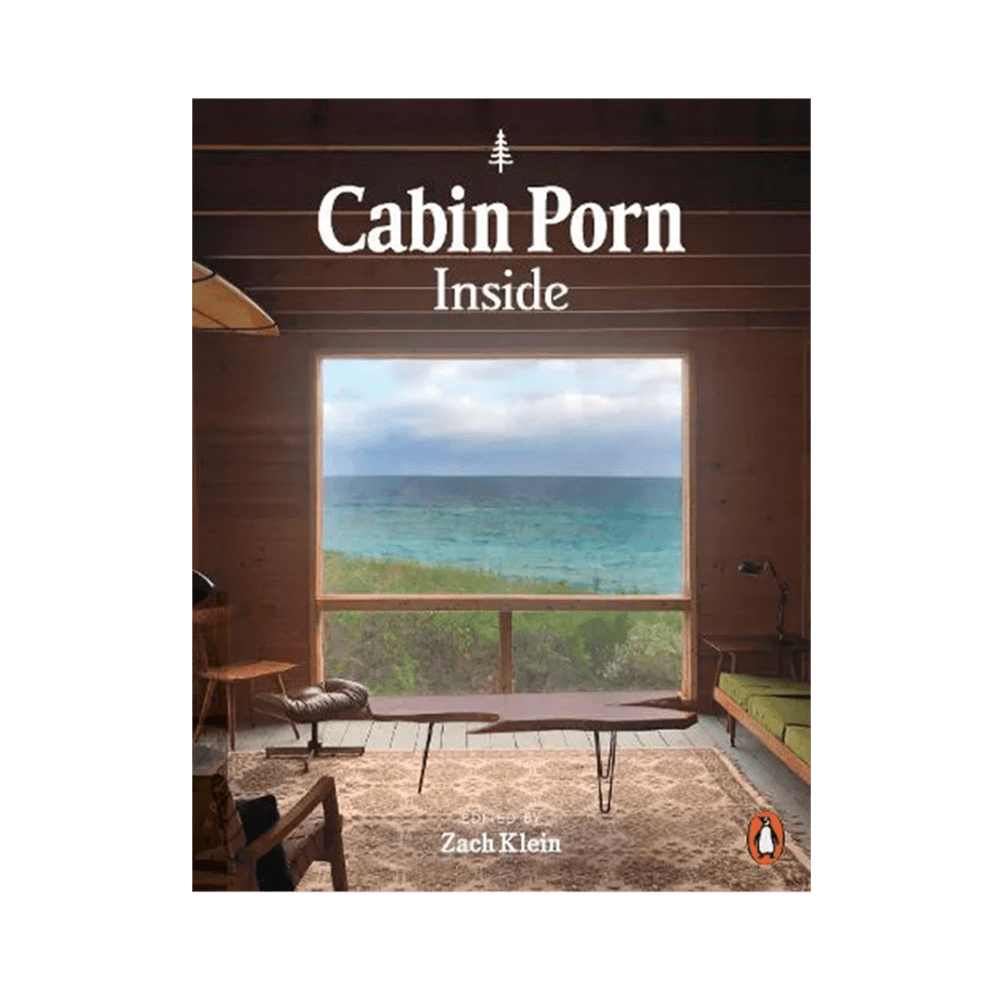 Zach Klein - Cabin Porn: Inside
Cabin Porn: Inside
£10.99
Initially created by a group of friends as an online scrapbook of their life in rural upstate New York, Cabin Porn became a phenomenon following the publication of the first volume of photographs, which captured lovingly built and crafted homes nestled against dreamy landscapes around the world. The interiors are cosy - thickly braided rugs and hulking stove tops with fires crackling, fir trees huddled together in stunning views from the windows - and the scenes outside idyllic - think snowy Canadian mountains and rugged Montana hills. This is one to craft your own alluring getaway, or use as a reference for that off-the-beaten-track AirBnB find.
The New Nomads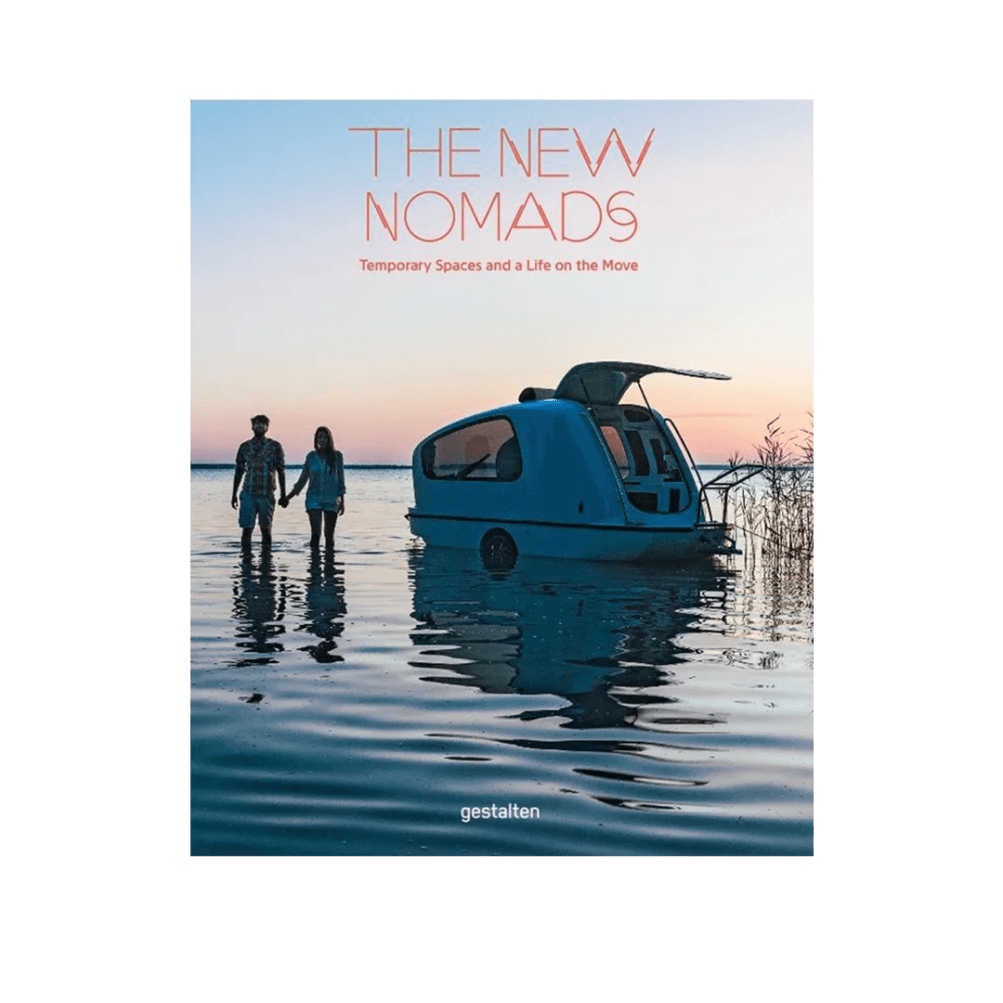 Morawa - The New Nomads
The New Nomads
£40.00
Mobility is the ultimate form of freedom: with some of today's creatives cycling through multiple global locations throughout the year. Spend six months of the year in a co-op in Berlin, then bounce to some caravaning in Chile. With a generation growing up on the internet and questioning the industry and limitations of work as we have known it, this book reflects the trend of digital nomads. The New Nomads delves into visionary products and beautifully-designed spaces, more temporary kinds of architecture, interiors and fashion choices that speak to fluid ways of living in the modern age. A book for anyone who dreams of life on the move.
Portrait of Humanity Vol 3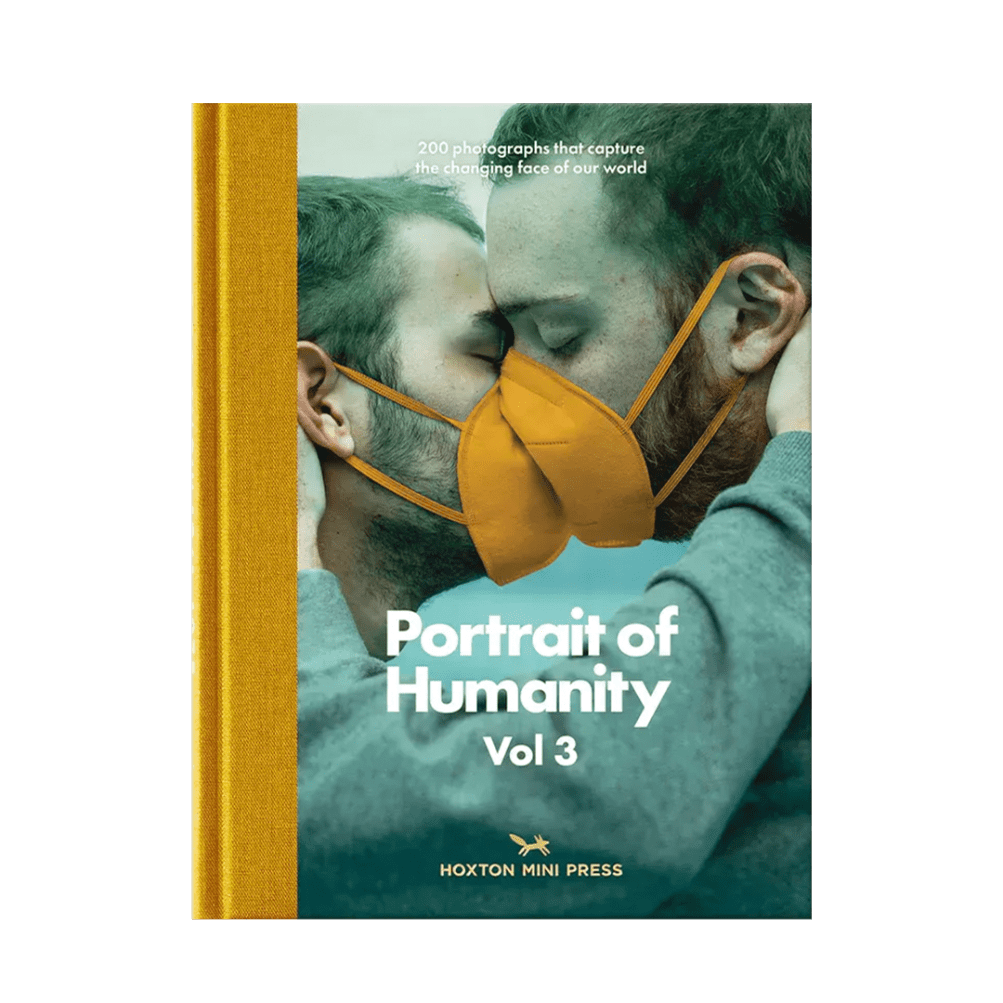 Hoxton Mini Press - Portrait of Humanity Vol 3
Portrait of Humanity Vol 3
£22.95
These striking portraits capture various layers and enclaves of a time like no other – a global pandemic. Taken in over 50 countries, the photos are intimate and astonishing, asking questions of how humans collectively strive to connect, rebuild, and persevere. Extinction Rebellion protesters in London, a wedding day in rural Italy, a sisterly scene in Accra, Ghana – humanity is not without hope and heart.
Living with Light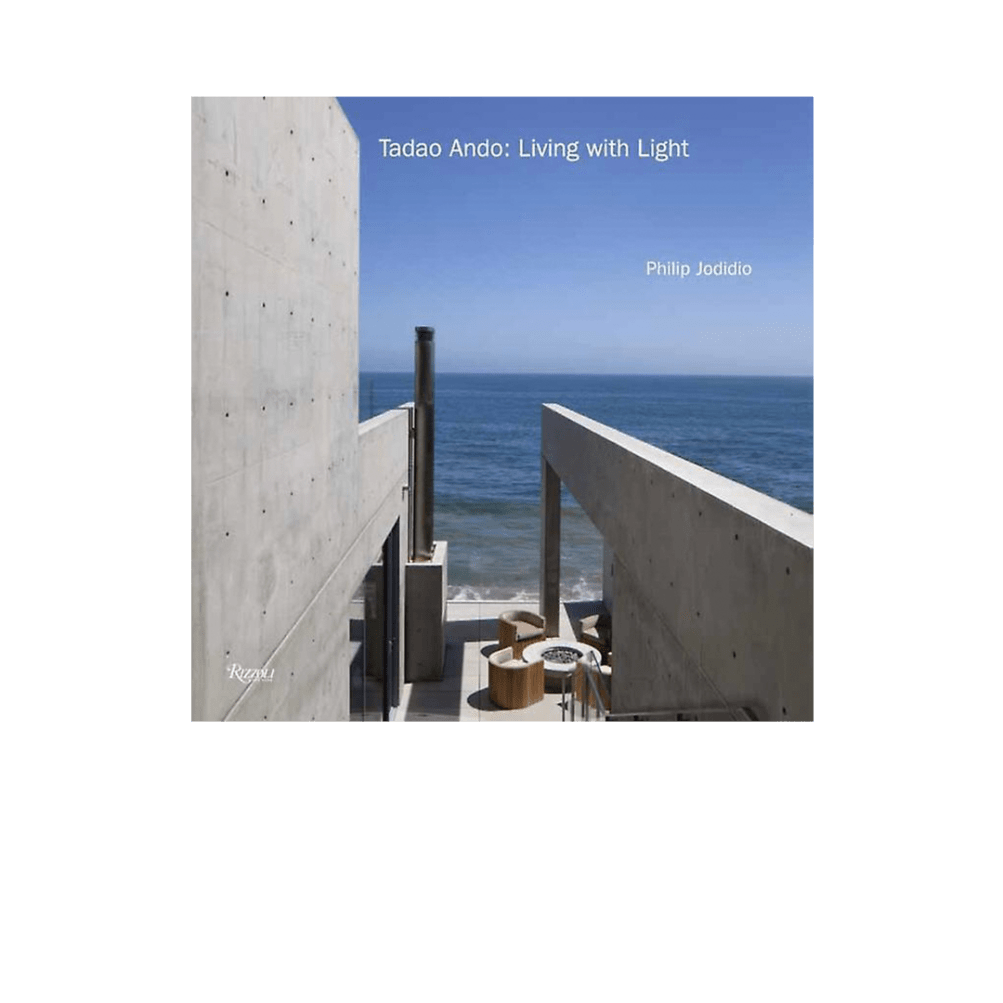 Philip Jodidio - Tadao Ando : Living with Light
Living with Light
£60.99
Japanese architect Tadao Ando's distinctive use of concrete, glass, natural light, unadorned walls, interplay of solid and void and minimalism made his work impactful and renowned across the globe. It's poetry as architecture by a minimalist innovator. Living with Light collects some 100 rare and previously unpublished photos, sketches, plans and lining drawings of Ando's most innovative work. The awe-inspiring, compact sprawl of a Manhattan penthouse for a Japanese collector to the meditative artist's retreat Bosco Studio and House on a nub of the pacific ocean on the mesmerising Oaxaca, Mexico will rock all your ideas of space, substance and style.
Shared Living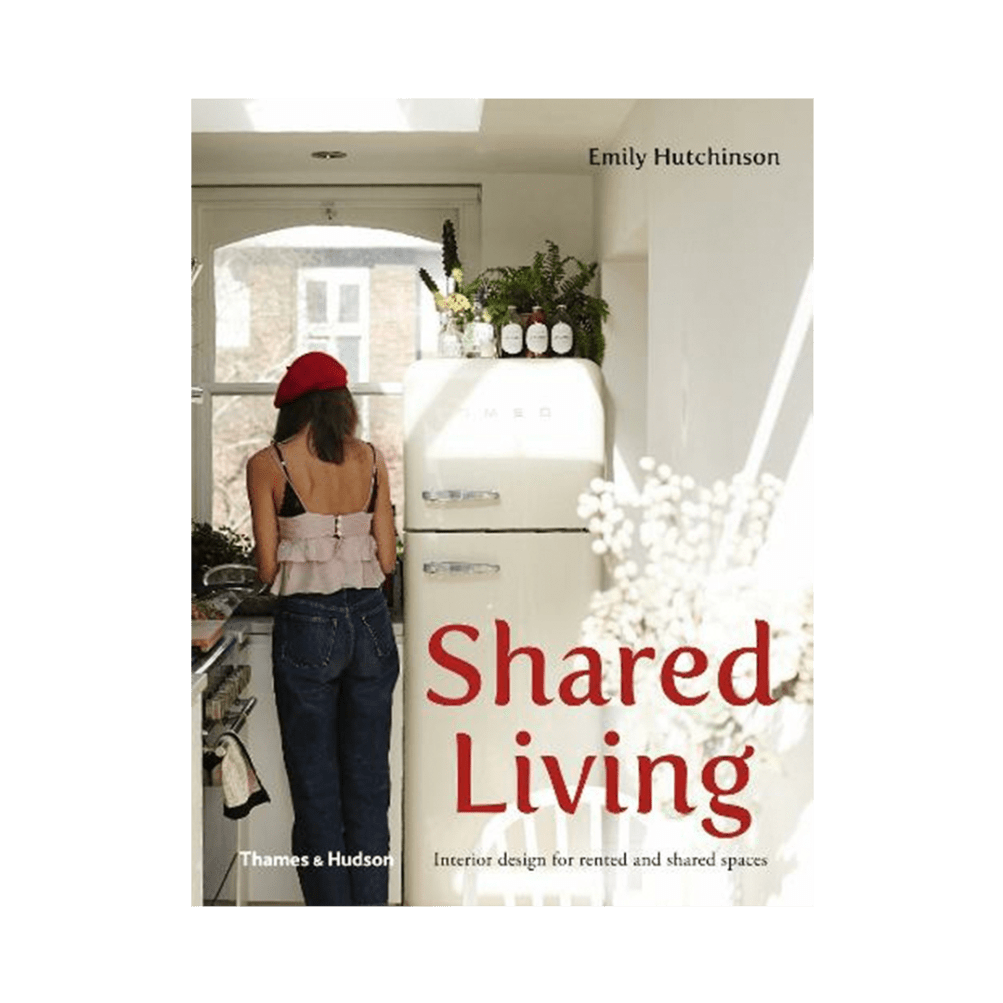 Emily Hutchinson - Shared Living: Interior Design for rented and shared spaces
Shared Living
£19.95
Addicted to Architectural Digest, but living on an IKEA budget? Feeling Dakota Johnson Hollywood home, but really you're more Deptford five-bed student accom? Find inspiration with Emily Hutchinson's Shared Living in the touching and considerate details, even if you share a space with people who put almost-empty milk cartons back in the fridge. There's practical advice for merging differing styles with housemates, shopping second-hand, working with mismatched furniture, and DIY-ing spaces that can't be left permanently marked. The design examples in the book highlight everyone getting it right on a budget - a small London apartment made domestically harmonious with big prints and colours, and an impressive storage unit-turned-chic-Brooklyn-base. A total essential for anyone hoping to savour the space they have in a housing market that's ever against us.
Entangled Life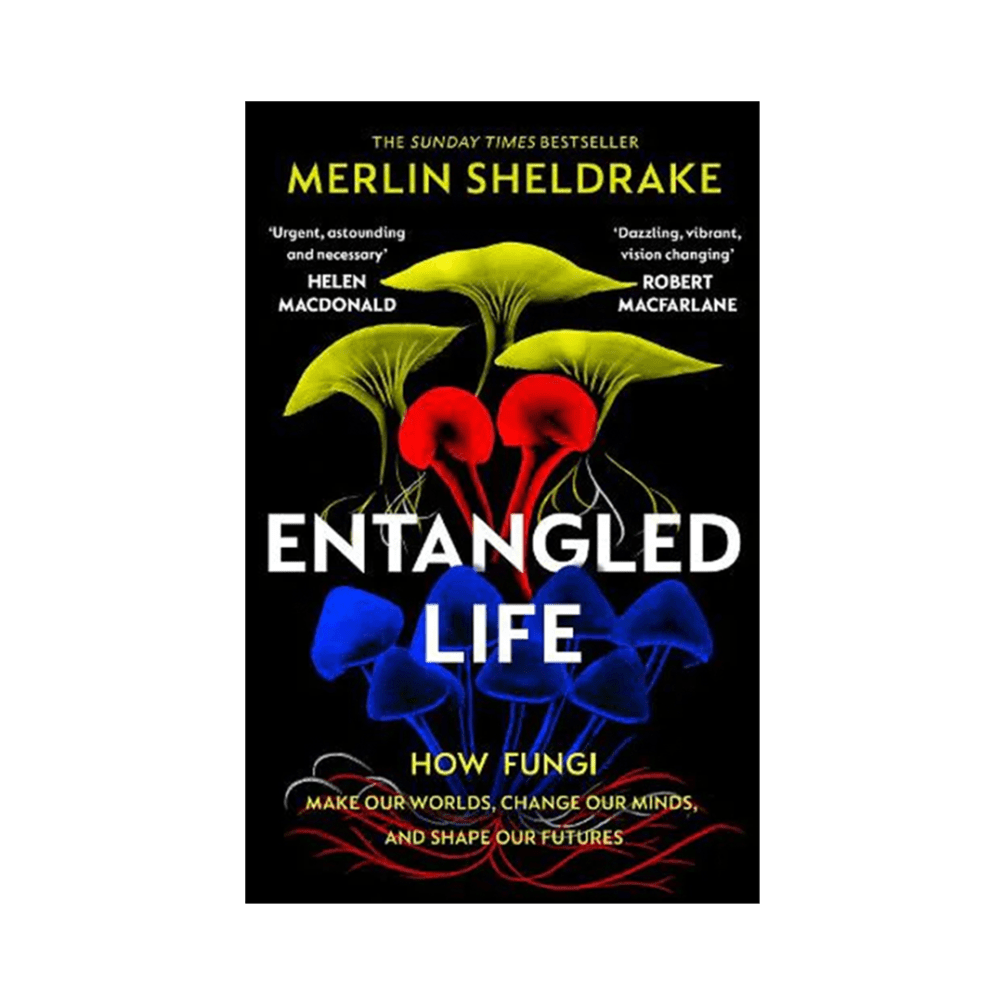 Merlin Sheldrake - Entangled Life
Entangled Life
£10.99
Did you know fungi can digest plastic, explosives, and crude oil? That they problem solve without brains, and can manipulate animal behaviour? There is so much untapped potential in the mysterious world of mushrooms – only 6-8% of the world's fungi have so far even been identified, when they have properties for medicines, tools, textiles, psychedelic experiences, even fascinating opportunities for study in their comparisons to the human body to offer. Merlin Sheldrake, a mycologist, moves through philosophy, science, and narrative story to build an astonishing universe of fungi - the 'wood wide web' and all its potentials. The more you learn from Merlin, the more you love the mushrooms and see how much they help make sense of the world.
Beyond the West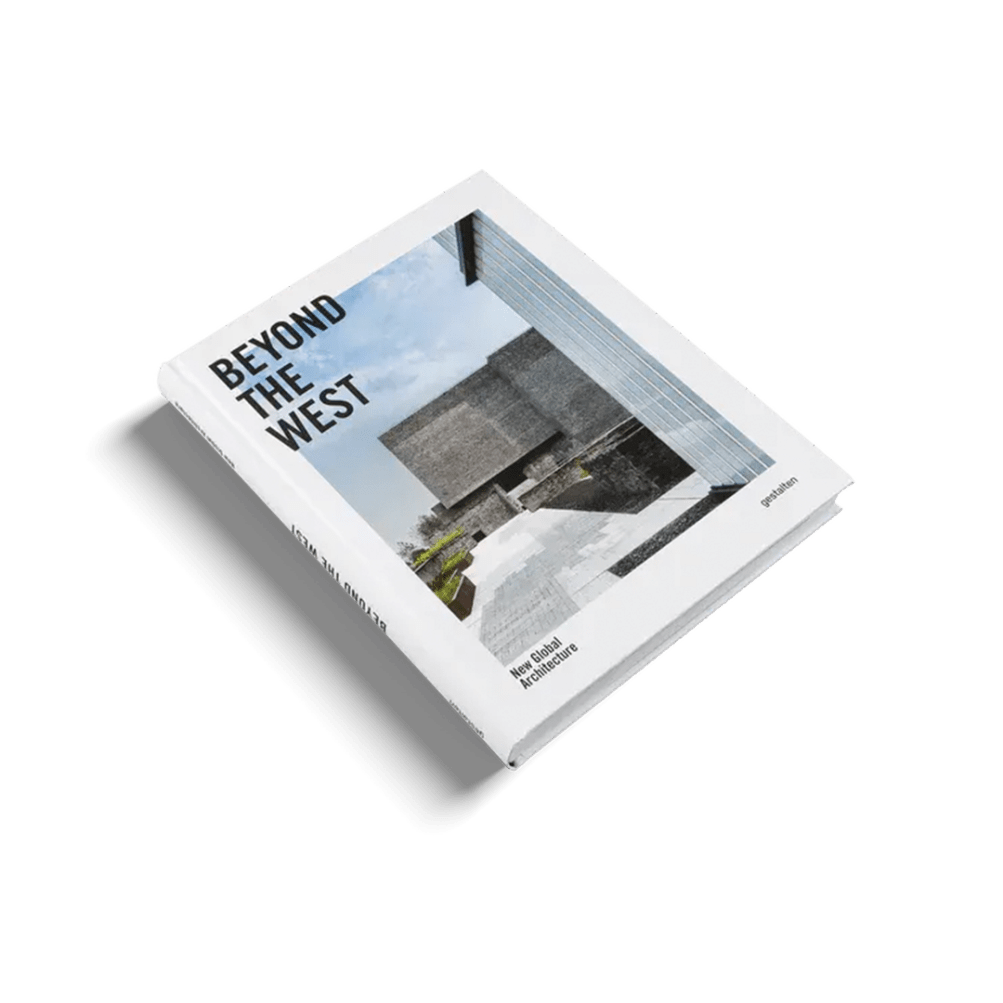 Gestalten - Beyond the West
Beyond the West
£45.00
Western architecture has dominated design discourse for decades. Beyond the West chronicles the architects and firms at the forefront of Asia, Africa, and Americas design that are changing the world with their solutions to local needs - sustainability, ecological demands, transportation, migration, local traditions. The book takes us to Vietnam, where a public space and library has developed a micro-ecosystem for fish and growing food; in Namibia, we explore a wildlife conservancy which recreates a local bird's nest, and in Mexico, architects work in tandem with indigenous peoples to create pioneering modular social housing that can be made in a week. A thrilling look at design outside of the canon that's forging social goods across the world.
All products are selected independently by our editors. If you purchase anything through this article, Woo may earn an affiliate commission.