Millie Bobby Brown is going to uni - here are the other celeb with degrees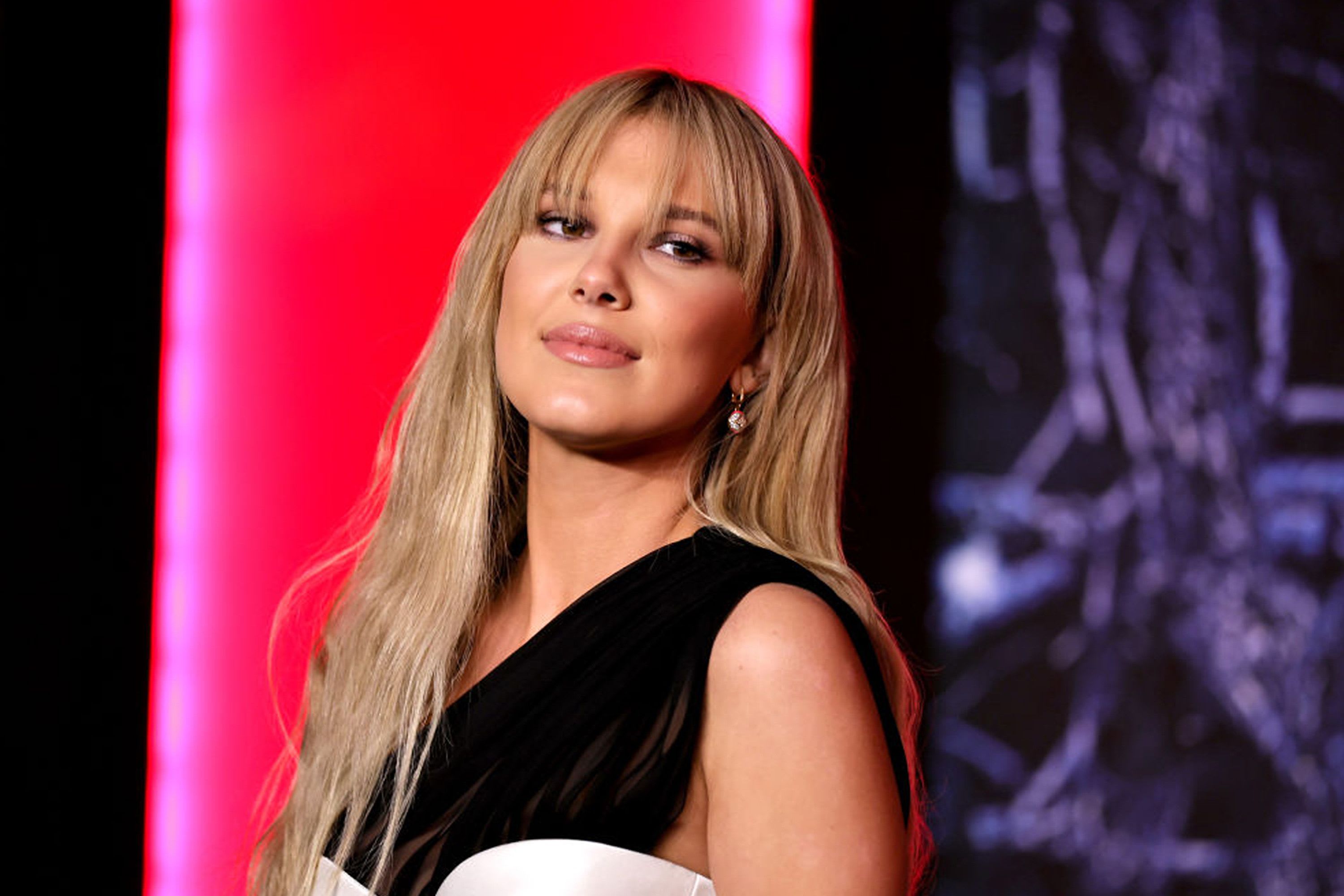 Imagine spotting Emma Watson at freshers week...
image Theo Wargo/Getty Images
words Megan Wallace
Despite already being the star of Netflix behemoth Stranger Things and the owner of her own makeup line, Brown wants to add another achievement to her CV: college grad. Yep, she's an undergraduate of Purdue University in Indiana. Currently taking online classes (imagine the storm that would break out on campus if she was spotted in the canteen!) she is a Human Services student, a programme which often leads graduates into social services or youth worker roles.
Maybe Brown wants to make a career change? Who knows! The one thing that's for sure though is that she is not the only familiar face to have copped a BA. From English Literature to Health Administration, celebrities have immersed themselves in a whole range of academic pursuits – keep reading to find out who.
Brooklyn Beckham's short-lived stint at Parsons Uni
Ah, Brooklyn Beckham. Perhaps the ultimate nepo baby, the 23-year-old child of David and Victoria Beckham has dabbled in many fledgling careers. Currently subverting gender stereotypes by being trophy husband of billionaire heiress Nicola Anne Peltz, he's trying his hand at becoming a celebrity chef. But who could forget his professional test run as an art photographer? Yep, his questionable pictures of elephants will live forever on TikTok, but he actually did plan on honing his craft. He joined the 2021 class of Parsons in 2017 but dropped out of the NYC-based art college after a year, reportedly due to "homesickness", and wound up interning for photographer Rankin.
Kim Kardashian, legal mind
Kim K is many things: a reality tv star, billionaire and the owner of two businesses. Yet, in a move many of us might not have predicted a couple of years ago, she's also a wannabe Elle Woods and wants to follow in the footsteps of her father, Robert Kardashian, who famously represented OJ Simpson in court. Miss "Get Your Fucking Ass Up and Work" revealed in 2019 that she was pursuing a law degree via a four-year apprenticeship and in December 2021 passed the "baby bar" exam on her third try – but still has another exam to sit before she is fully qualified. Let's not forget that, in rare news of billionaires doing nice things, Kim K has funded campaigns to release multiple formerly incarcerated people and personally met with former US President Donald Trump to ask for clemency on behalf of individuals facing the death penalty.
Girlboss Emma Watson went to Brown
Emma Watson played millennials' favourite nerd in the Harry Potter franchise before revealing that she was in fact a teacher's pet in real life, getting all As for A-Level and winding up studying at Brown: a college in the US with a 7.7% acceptance rate. She graduated from her English Literature undergrad degree in 2014 and became a visiting fellow at Oxford Uni in 2016. We can only guess that all those years locked up reading books is why she seems to think hiding Maya Angelou books on public transport will bring about world peace.
Educated hottie Megan Thee Stallion
Megan Thee Stallion is a total trailblazer: breaking record after record in her music career. But her time in the music industry began back in 2013, when she was still a freshman at Prairie View A&M University. Many others would have let their studies take a back seat but, as name-dropped in her track "Thot Shit", she graduated back in 2021. In December of that year, she attained her Health Administration BA and a year prior launched the Don't Stop Scholarship fund for "women of colour pursuing a degree in any field of study" so that others could reach their academic goals.
Amelia Dimoldenberg is a CSM grad
What's there not to love about Amelia Dimoldenberg? Her brand of awkward girl humour has her going on "Chicken Shop Dates" with everyone from Aitch to Charli XCX (a power femme-for-femme couple, if there ever was one). Something you may have noticed is that, as well as being funny af, her fits are…kind of amazing? From Burberry check bikinis to OTT Clio Peppiatt corsets, she's definitely the best-dressed comedian we've ever seen. It'll come as no surprise then that she attended CSM to study Fashion Communication, which may well be where she picked up her sense of style.
Stormzy, our fave PhD (kind of)
Ok, ok, we know he hasn't gone to university, but he's done waaaay more for education than our current Government. Back in 2018, he founded a scholarship for young Black people to go to Cambridge which led to a 50% increase in the admissions of Black British students at the institution, in what was dubbed "the Stormzy effect". Since then, the scholarship has been backed by HSBC and expanded to fund the tuition fees and maintenance costs (roughly 20,000 pounds) for 10 new students a year, for the entirety of their undergraduate degree. On top of that, he's also been awarded an Honorary Doctorate from the University of Exeter – no-one else deserves it more.