Harry Styles' Brits speech shoutouts read like a Mighty Hoopla lineup
He nodded to his family, former One Direction bandmates and a host of female artists
image Megan Wallace
words Samir Hussein/WireImage via Getty
Awards season is well and truly underway, spicing up a chilly, bleak February with some much-needed glam! While we've already been graced with the Grammys (where streetwear emerged as a red carpet winner) we've now witnessed a joyous Brits that saw plenty of high concept fits (here's looking at you Sam Smith) and heart-warming moments, such as Aitch using his speech to open up about how he hopes to show that stardom is "possible no matter where you're from."
But the moment that truly had us glued to our (phone) screens? Listening to Harry Styles' acceptance speech for Artist of the Year. You might already be aware of some of the controversy surrounding this year's shortlist for the award. While eligible to people of all genders, only cis men were up for the prize, with Central Cee, Fred Again, George Ezra, and Stormzy in the running alongside Styles.
Advertisement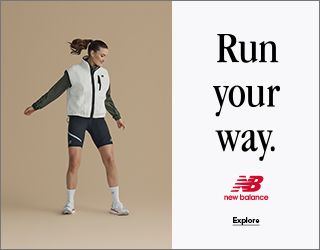 As a result, so there was plenty of anticipation of how the winner would handle the issues surrounding the award. For his part, Styles seemed to step up with humility. "I'm really, really grateful. I'm very aware of my privilege up here tonight," said Styles. "So this award is for Rina, Charli, Florence, Mabel and Becky - thank you so much."
you are missing out on some content here because you rejected our cookies. want to change that?
Here, he seems to be making a nod to the eligible female artists (Rina Sawayama, Charli XCX, Florence and the Machine, Mabel and Becky Hill) who had been snubbed. Not going to lie, this is pretty much our dream Mighty Hoopla line-up - currently trying to manifest it for 2023.
Continuing with his apology tour, Styles's mention of privilege appears to reference his earlier Grammys speech, where he sparked conversations around privilege by saying, "This doesn't happen to people like me very often." Many people on the Internet pointed to the comment as seemingly not understanding that as a hot cis white guy, Styles has plenty going for him.
Well, it's good to hear him clearing things up - and what was even greater to catch was his shoutout to his former 1D fam. He made a huge reference to his X Factor days, shouting out his mum who put him up for an audition behind his back and the good 'ol boys.
"I want to thank my mum for signing me up for X Factor without telling me, so I literally wouldn't be here without you," he said. "I want to thank Niall, Louis, Liam, and Zayn, so I wouldn't be here without you, either. Thank you so much. And I'm really, really grateful for this."
Hand us a hanky, will you?