No Wrong Answers: Geminis, unspoken rizz and extroverts
you are missing out on some content here because you rejected our cookies. want to change that?
The No Wrong Answers team have their body language read by expert consultant Annabelle Knight
Welcome to the No Wrong Answers boardroom, where woo's hosts dig into deepest corners of the web and delve into the issues that matter. Today, we're talking all things people...
With Love Day out of the way, the latest No Wrong Answers episode is ready to zoom in on a much broader topic: people. Whether that's how we speak to ourselves, how we relate to others or celebrities, there's plenty of people and plenty to talk about.
Advertisement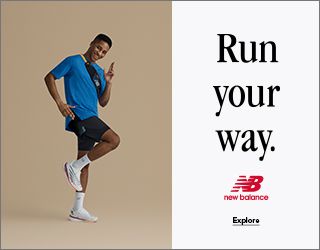 Given that there's about 8 billion people in this world, we're not exactly short on content, but our hosts Klaudia Fior, David Larbi and Callum Mullin are up to the challenge. Inside the No Wrong Answers boardroom, they chew over the issues of the day while sharing their honest, unfiltered reactions to priceless memes mined from the interwebs that broach the concept of people in new and unexpected ways.
As well as sharing thoughts and viral clips, the team beams a very special consultant into the boardroom: sex, love and body language expert Annabelle Knight. Analysing the trio's body language, Knight gives each individual a special reading: from curious, chaotic Gemini Callum to thoughtful, philosophical David.
A high-low mix of comedy, expert insights and, of course, internet culture, delivered by a trio of out-spoken, open-minded presenters, No Wrong Answers: People is a chance to learn more about what Gen Z really thinks about socialising, identity and individuality. Happy watching!
Catch new episodes of No Wrong Answers dropping on woo site and socials weekly.