How to use crystals to manifest love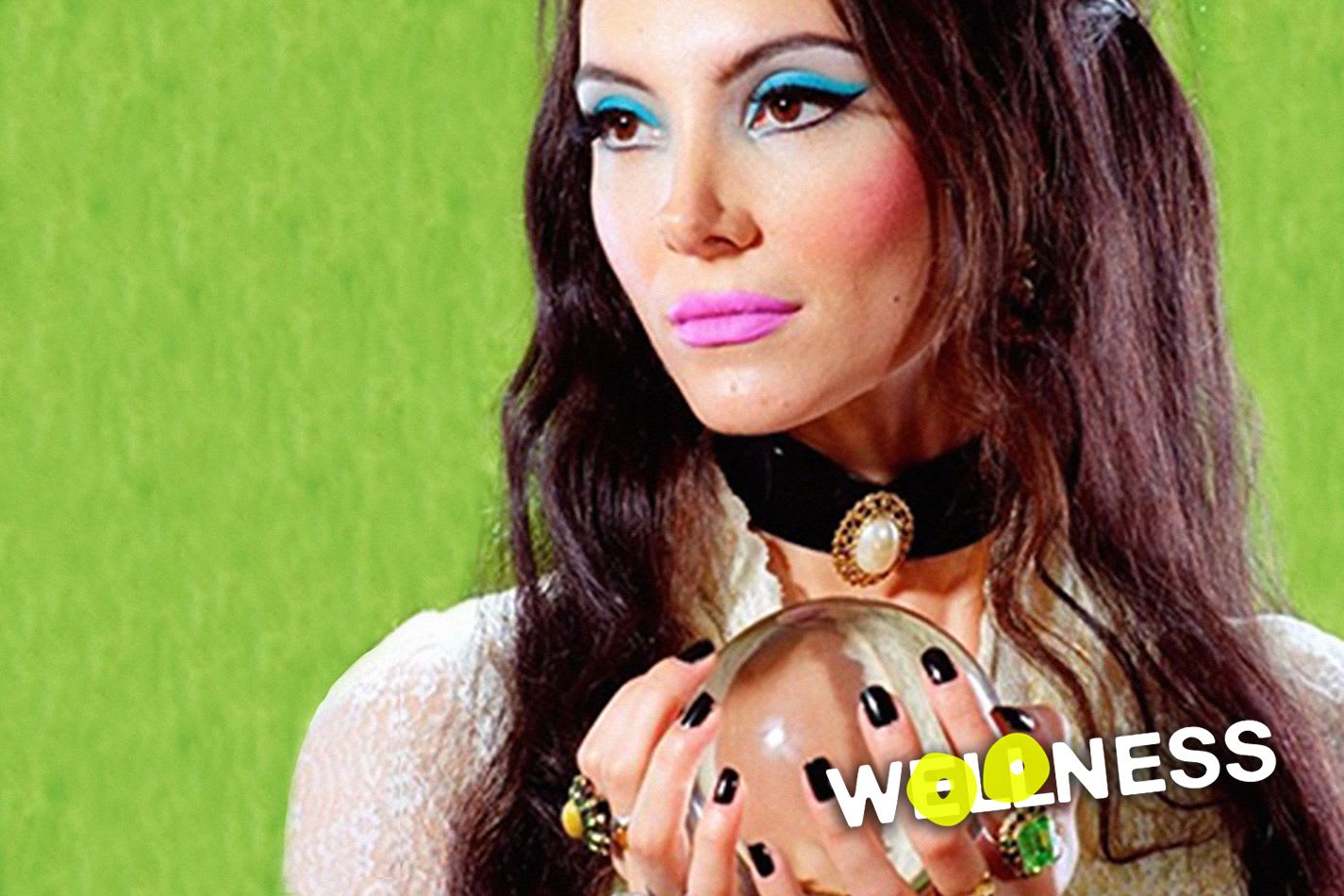 A beginner's guide to using the power of crystals to manifest love and abundance in your life
image The Love Witch, 2016, Anna Biller Productions
words Sophie Lou Wilson
Valentine's Day is fast approaching and, while there's no rule that you have to acknowledge it at all, there are many reasons why your feelings about the day might not be wholly positive. We get it! If you feel pressure to be loved up this time of year then you're not alone.
It's still winter, aka cuffing season, and you might be longing for someone to cuddle up with on these cold, dark nights. Maybe you've just gone through a breakup and you're dreading your first single Valentine's in a while. Either way, if you're tired of mindlessly scrolling through Hinge and wondering why dating apps seem so dead these days, you could try using crystals to manifest love and abundance in your life.
Now, hear us out. The idea that you can manifest love might sound dubious, but taking the time to reflect on what you would like out of a relationship and recovering past emotional wounds can help you stay open to love in all its many forms. V-day isn't all about romantic relationships. It can also be a time for romancing your friends or showing yourself some self-love. The practices of manifestation and crystals themselves can be a form of self-love because you're taking the time to relax and visualise your goals and desires.
But does manifesting actually work? Research suggests that negativity bias can impact how we interpret people and situations. For example, if you're in a bad mood or feeling closed-off then that negative outlook can have a knock-on effect on how you interpret interactions with others. Positive manifestation can help us stay more open and in touch with what you want out of our relationships, whether romantic or platonic.
What is manifesting?
If you haven't purposefully tried manifesting your hopes and goals yet, you've probably heard about manifestation in some form or other. It's been hard not to come across the term in recent years. On TikTok #manifestation has a huge 27.6 billion views and counting. Meanwhile, the recent lucky girl syndrome trend uses manifestation techniques and positive affirmations in an attempt to make everything work out in your favour.
Using crystals for healing is an ancient ritual dating back at least 5,000 years. Throughout history, crystals have been used for health, protection and powers of attraction. When it comes to love, they can help unblock heart chakras, heal heartbreak and attract unconditional love.
"Crystals help us connect to our emotional side, our mind, body, soul, and spirit so when you connect with crystals, you allow yourself to open up and change your mindset," says Jayne Wallace, clairvoyant and founder of Psychic Sisters. "They give us reassurance and confidence. They allow us to get in touch with our own intuition and sixth sense. They help us focus and keep our mindset strong."
You can use crystals to manifest love in several different ways. Wallace recommends holding them while repeating love affirmations such as, "I am loved and happy." You can say this out loud, in your head or write it down on a piece of paper then place the crystal on top of it. Spraying a crystal mist or lighting a candle are other ways to tap into the power of manifesting crystals while also scenting your space.
To keep your crystals close, put them on your desk, next to your bed, in your pockets or in your purse. If you wear a bra, you can also put them in there to keep them close to your heart, which can be helpful if you're using them to manifest love. Remember to regularly charge your crystals by placing them under the full moon, giving them a sound bath or burning incense over them to feel their full benefits.
You're probably thinking "what crystal should I use?" Well, the answer here is simple. Rose quartz is the crystal most associated with love, not only because of its natural pink hue. It's considered the best crystal to wear or carry everyday for attracting unconditional love as well as cultivating greater self-love.
"The easiest way of understanding crystal healing is to give each one a job," says Jen Purvis, crystal and alternative wellness expert and founder of She's Lost Control. "Looking for love? Give rose quartz a job!" She describes rose quartz as "the stone of the heart and unconditional love. It carries the compassionate energy of peace, tenderness and healing, nourishment and comfort."
How to use crystals to heal heartbreak
Heartbreak sucks and Valentine's Day can be a particularly tricky time of year if you've recently gone through a breakup. It's hard to be open to love if you're still hung up on your ex, but it's important to take time to heal and crystals can help with that. "Rose quartz helps you deal with pain and emotional release," says Wallace. "It's like an emotional detox."
Rhodochrosite is another stone that can help heal past wounds. Wallace describes it as "a more intense version of rose quartz. If you want to get rid of past emotions, past fear, past love, it's like a detox stone. It's very pink with little black spots or veins going through it. It helps to protect your heart from emotional blockages."
Meanwhile, Purvis recommends emerald and pink opal as well as rose quartz. "Anything green is a heart opener that can help unblock heart chakras," she explains. "Rose quartz and pink opal are for being at peace. Focusing on your own healing first will open you up to love."
Crystals for manifesting love