Forget cuffing season, it's "disentangling season"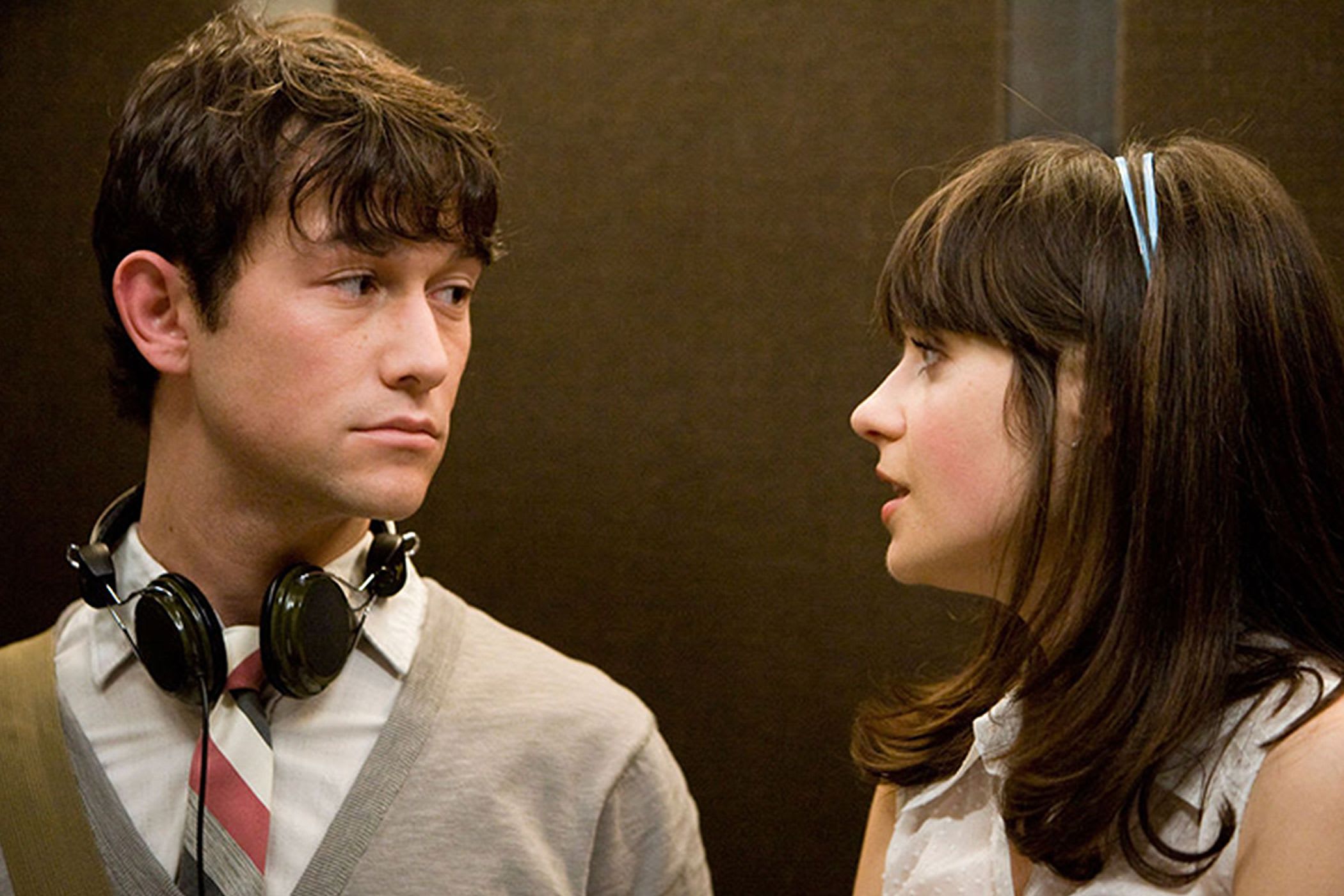 As summer ends, there's an expectation to couple up. So why are young people choosing to stay single?
image 500 Days of Summer / Dune Entertainment
words Lucy O'Brien
As the colder nights draw in, Yankee Candles across the country are lit and pumpkin spice lattes are given their annual autumnal debut. But cosy season has a darker side: the dreaded return of 'cuffing season'. As the autumn leaves begin to turn, we emerge from our hot girl summer antics with the desire to settle down and find a partner to hibernate with. The goal? Well, it's basic survival: we want someone to snuggle up on the sofa with and whose company will take the edge off the lonely winter months. And the festive couple pic at Winter Wonderland doesn't hurt. But this season, something feels a little different - could our cuffing season dependency be beginning to dwindle?
Maybe it's just because Mercury has been in retrograde recently, or maybe because Love Island is no longer appearing on our screens (bring back the winter edition!), but we seem to be entering an era of break-ups, not cuffing. Leonardo DiCaprio and Camila Morrone; Florence Pugh and Zach Braff; Kim K and Pete Davidson – 2022 has been a storm of celebrity split-ups. Then there were the revelations of Adam Levine's lacklustre sexts, which were enough to scare off even the most dedicated of hopeless romantics from marriage and 2.5 children. But moving away from our compulsion to couple up has more benefits than we think.
A growing number of young people are jumping on the anti-relationship bandwagon. Post-pandemic research from the dating app Badoo found that less than a third of young singles are looking to settle down during winter, and are instead taking a more casual approach to dating. Rather than cuffing, people are very much welcoming what has been appropriately coined by some as "disentangling season": cutting ties, removing ourselves from toxic situations and channelling our energy towards ourselves.
you are missing out on some content here because you rejected our cookies. want to change that?
So, what's changed? According to psychotherapist and youth couples counsellor Nadia Guddam from mental health charity Living Well UK, a lot. "These days, there's no such thing as being alone," she says. "You are always in a bubble around people, whether you're with them physically or online." And she's not wrong – Gen Z are more digitally connected than ever before, and it's not too much of a stretch to assume this has altered our desire to form physical romantic relationships.
The long-lasting effects of the pandemic can also not be ignored. With countless months of little to no social contact outside the confines of our own homes or support bubbles, we had to get used to our own company. "During lockdown, it was the make or break of relationships," Guddam says. "People were learning how to get to know themselves, let alone getting to know their partner." Not to mention, of course, that the time spent bereft of romantic and sexual partners has led many, post-lockdown, to enjoy the prospect of being spoilt for choice. Guddam spells this out as "a growing fear of stuckness", fuelled by the pandemic. She adds, "In lockdown, a lot of people felt frustrated in their relationships. Having the options restricted and then subsequently re-opened can make the person think, do I want to be stuck with this person?" Now that we're out the other side, many are starting to reconsider their choices.
This is exactly the case for 23-year-old Josh. "I'm just in no rush," he insists. After recently ending a turbulent on-and-off relationship, Josh is enjoying his time being single. "My last relationship was a lot, emotionally," he recalls. "It made me realise that I wasn't really living my life. I was stopping myself from doing the stuff that I wanted to do for another person."
Meanwhile, for other people, choosing to be single is born out of a fear of commitment, particularly when belonging to (what can often feel like) a generation of heartbreakers and serial swipers. George, 23, for example, is over trying to find the one. Frustrated by the mixed signals of modern dating, George has ditched the apps and is channelling his energy into the existing relationships in his life. He recalls: "I was seeing a girl, then after a few weeks, she sent me this message out of the blue saying, 'I'm really sorry, but I've met someone else.' I just remember thinking, what the f***."
It's true that the dreaded break-up text is becoming less and less intimidating to send, especially when online dating. One click of a button and you can essentially delete any digital reminder that you ever interacted in the first place - making us all feel more than a little disposable.
you are missing out on some content here because you rejected our cookies. want to change that?
George thinks it's because we live in an age of endless options. "People are constantly bouncing around. For me at least, it's hard to know if the other person is actually interested. Maybe they're comparing me to a million other people," he says. But once George started viewing a relationship as an option, rather than an imperative, he felt a weight lift from his shoulders. "I'd definitely say my self-perception has improved, and it has really pushed me towards having more organic interactions with people," he says.
What happens when the shoe is on the other foot? Caitlin, 22, didn't want to break up. But her partner did. She was suddenly thrust back into the dating scene after two-and-a-half years firmly established in the cuffed community. Yet, she wouldn't change it for a thing. "Being single has helped my mental health massively," Caitlin says. "The break up did initially make me feel like I wasn't good enough. But having the time to express myself and learn about who I am has been life changing to be honest.
"I've been able to do the things I want to do without having to think about someone else first – I've never felt more free."
you are missing out on some content here because you rejected our cookies. want to change that?
Having the freedom to focus on ourselves, while being selective with whom we spend our time, is in. Meanwhile, wasting our time on relationships that we can't see ourselves investing in, is out. Guddam has seen an increasing number of young people not only being comfortable alone, but thriving. "The past few years have made people feel a lot more connected to themselves, and less needing to connect with others for the sake of it because of the social pressures," she says. I don't know about you, but I'm here for it.
This isn't to say our generation is incapable of forming long-lasting, healthy relationships. Put simply, we're just taking our sweet time – and that's okay. In fact, it probably means that if and when we do decide to partner-up, we'll be doing it as better, more informed and well-rounded versions of ourselves. Josh certainly sees it that way. "When that right person comes along, I'll be able to be there for them emotionally, physically, and financially – because I've had more of an opportunity to work on me," he says.
So as the pressure to be coupled-up is slowly becoming a thing of the past, perhaps we're focussed on cuffing ourselves now instead. The events of the last few Covid-ridden years, coupled with the growing cost of living crisis, has encouraged people to put themselves and their needs before all others. Forget cuffing season, this is the era of some well-earned selfishness. And if you're in need of more convincing, take Guddam's word for it. "You're in control. That gives you the ability to feed and nourish your soul. Only invite people in when you are ready."