This Polish cat is winning over the hearts (and ratings) of tourists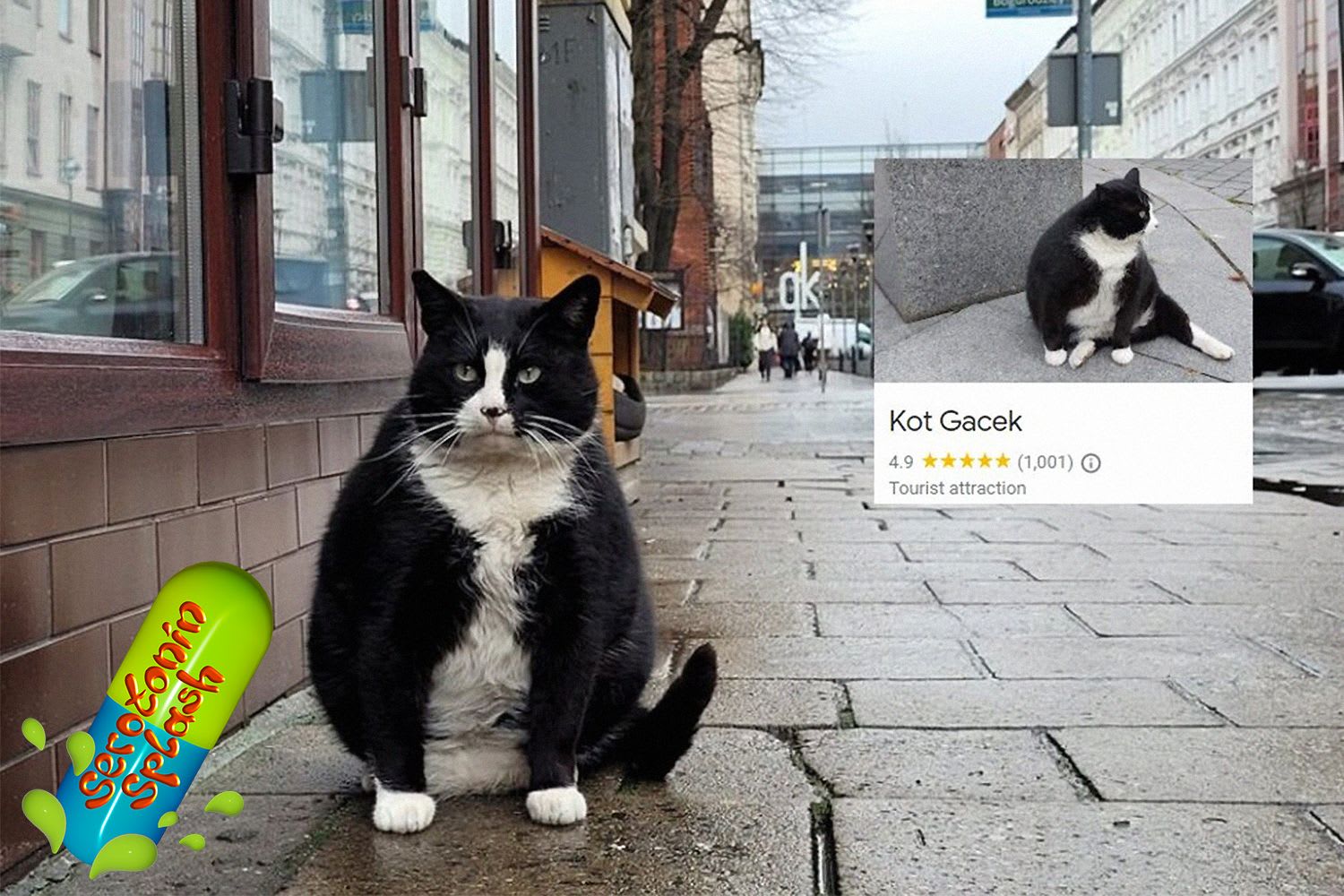 Plus a bunch of great news from the week to help boost those Friday feels
image Notes From Poland
words Rhys Thomas and Lucy O'Brien
Happy Friday! Another week done and dusted, another chance to give yourself a well-deserved pat on the back. This week brought us a lot of reasons to smile; from spending time reflecting on all the love in our lives to having our screens graced with visionary fashion from the runways of New York and London.
Of course, this week has also brought our attention to the ongoing crisis in Turkey and Syria following an unprecedented earthquake, as well as the need to support the trans community following the tragic death of 16-year-old Brianna Ghey. Follow the links to find out different ways to show your support and raise awareness.
Nevertheless, there's always time to reflect on the things and people that are doing good in the world or moments that made us smile. From new music drops to technological discoveries and advancements that promise a better future, here's all the good news you might've missed this week.
Animal news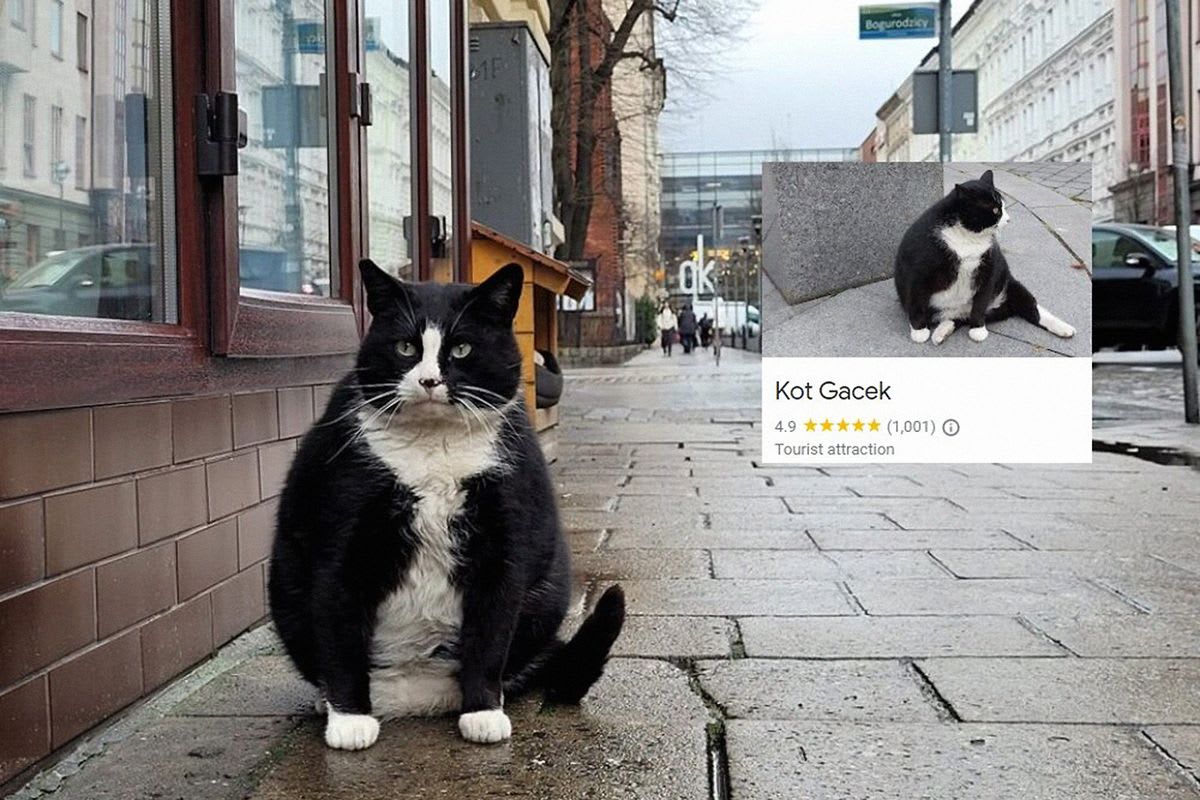 When you think of visiting Poland, what would be first on your itinerary? The festive old markets of Roslav? Krakow's beautiful architecture? All valid choices. But for many people, the first thing they want to see upon visiting Poland is Kot Gacek, a local black and white cat dubbed a local celeb. Residing in the town of Szczecin, this furry friend has become one of the country's top attractions after getting an almost-perfect online tourism review score of 4.9/5. Iconic.
Rare wild cats are being released in Devon and Cornwall for the first time in over 200 years – that's right, over two whole centuries. Wild cats, not to be confused with the domesticated tabby, are one of Britain's oldest native species, but they have long been hunted for their thick fur. In a rewilding effort to conserve and increase their numbers, these majestic animals have been reintroduced into rural areas in the south of England, as far from civilisation as possible to help them recover in peace.
Fossils discovered in Isle of Wight and Surrey have allowed some really smart people to digitally recreate the brain of the largest and most dangerous dinosaur ever believed to have walked this earth – the spinosaurus. The preserved brain cavities of the two oldest oldest fossils of the species were examined to make a replica of what the beat's brain might've looked like, with hopes it will give groundbreaking insight into the anatomy of the world's fiercest predator.
A male birth control drug used in mice has proven to be 100% effective. A trial found that the contraceptive can immobilise sperm for as long as two hours, preventing pregnancy in the female mice and causes no harmful side effects. The drug hopes to become the precedent for the first on-demand male contraceptive pill made for humans, but of course there is much more work to be done in terms of pregnancy and contraceptive culture before male contraception becomes widely normalised. Hopefully, this will be the catalyst!
People news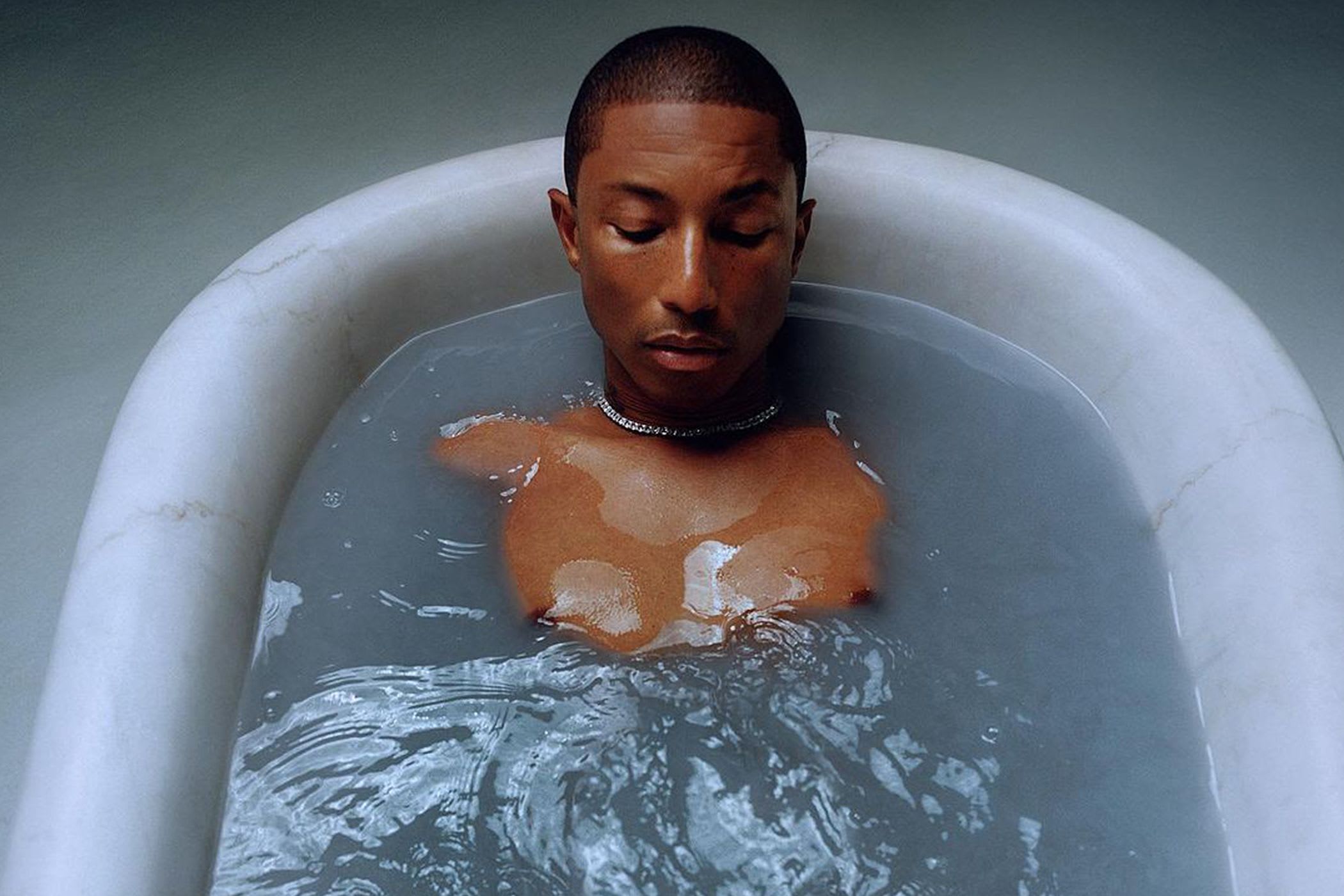 Emma Corrin has said that they are up for playing male roles. Corrin, who identifies as non-binary, spoke up about the need for more NB roles in the industry and their desire to play roles that are outside their realm of personal experience. "It's interesting that I'm not offered male parts, but I would equally be drawn to that! I suppose it's also what the industry sees you as, and I think, hopefully, that is shifting," they told Vanity Fair.
New music alert! Omar Apollo has dropped a new song, 3 Boys, a song the artist wrote himself about exploring non-monogamy. The song comes just after the American artist was nominated under the "Best New Artist" category at the 2023 Grammys. We can't wait to see what else the singer has in store…
Speaking to Vogue, Lil Nas X confirmed his ambition to start his own fashion line. The musician has been serving iconic, playful and gender-thwarting looks for some time now, so it seems like opening his own fashion label is the natural next step. One that we can get behind, anyway!
Perhaps the biggest news in shifting culture this week is that Pharrell Williams, record-label owner, singer, producer and destroyer of the concept of age, will be taking the helm at Louis Vuitton as their new menswear Creative Director. As one of the most influential and much loved luxury fashion houses in today's fashion climate, everyone is keen to see what direction Pharell will take the iconic label in.
Climate news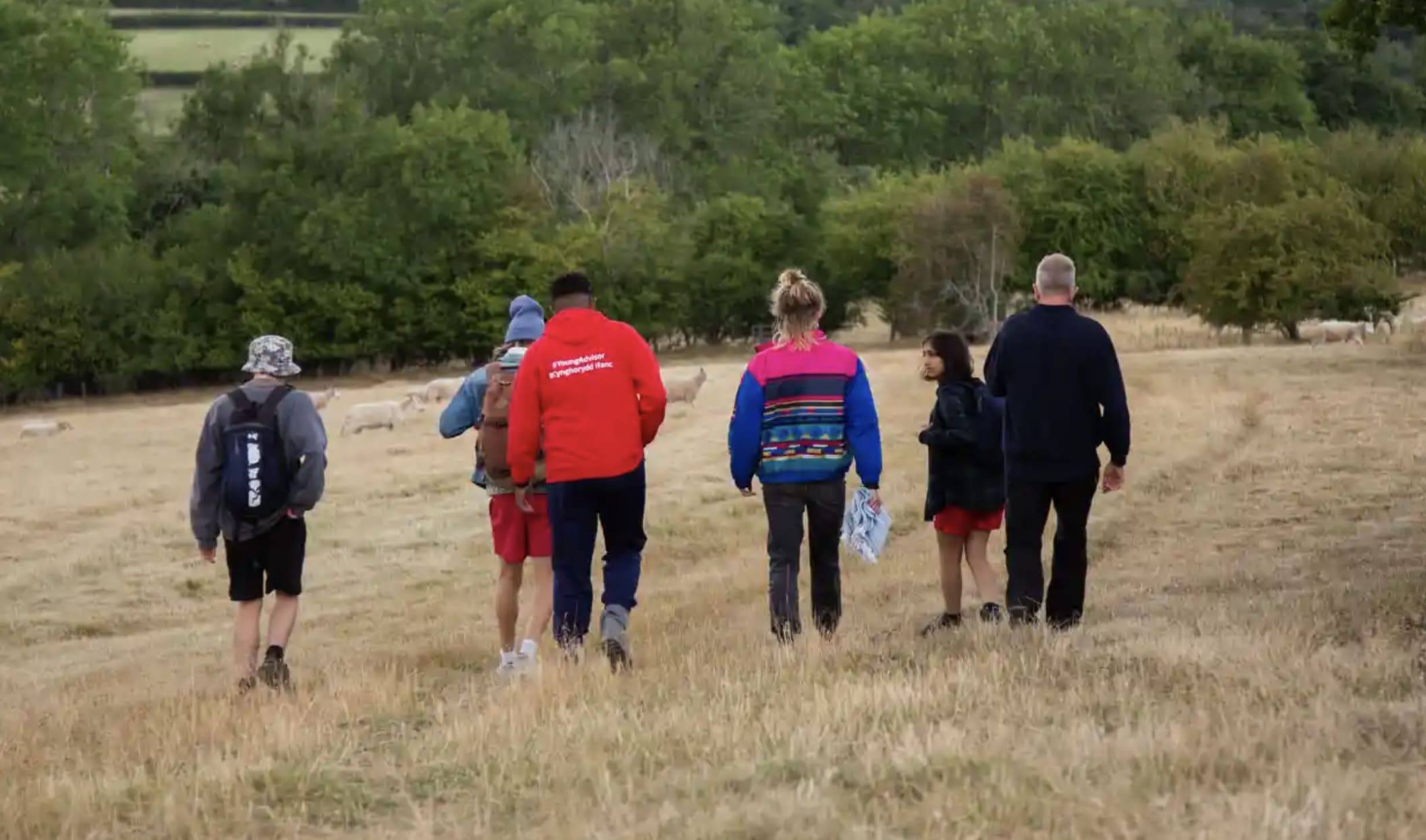 Billie Charity/Black Mountains College
We might have just realised that the planet is holding a load of green, renewable, carbon-free energy. Like with many discoveries, this was an accident. Someone smoking a cigarette while drilling into the planet caused a burst of fire. He survived, but they eventually figured out the gas coming out of the ground was 98% hydrogen. Previously, they did not know hydrogen really existed in the ground. Early but exciting days!
Scientists have developed a little robot with three tails which is able to corkscrew seeds into the ground. This is great news for reviving lands that were damaged in forest fires and other natural disasters, as well as planting things in hard-to-access places. The latter could be useful for managing biodiversity.
In Wales, dozens of proposed building and road improvement proposals have been halted or changed by a new policy which is far more considerate to the environmental impact of the proposed plans. Lee Waters, the deputy climate change minister in the Welsh government (which is Labour, not Conservative) has said "we will not get to ground zero unless we stop doing the same thing over and over". Change the system, indeed!
Also in Wales, a new higher education college dedicated to studies that help to prevent climate change. It's called Black Mountains College, the courses include a BA in 'sustainable futures: arts, ecology, and systems change'.
Health news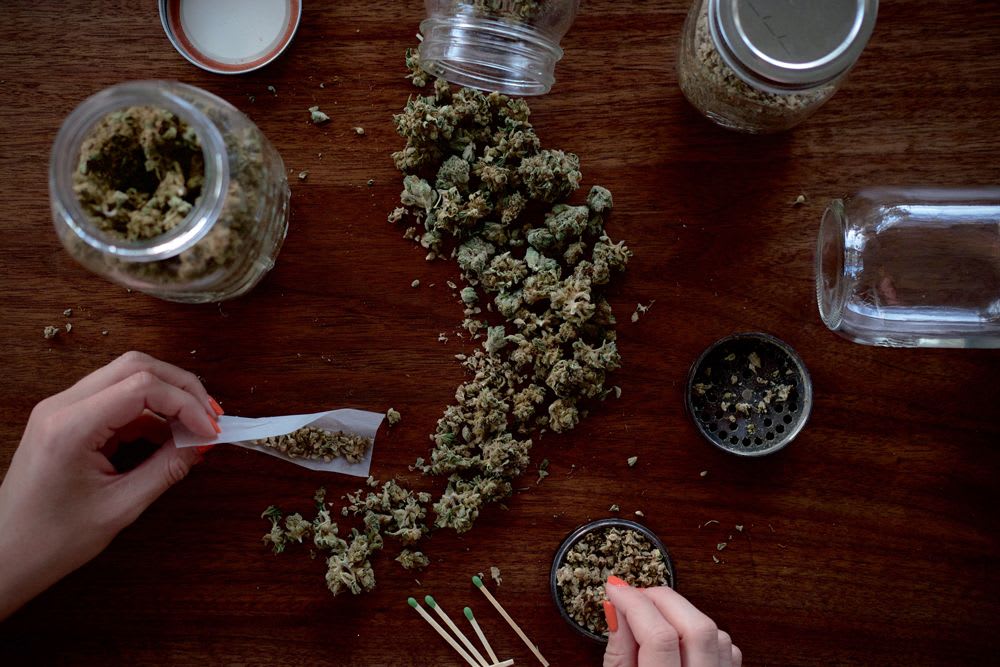 Scientists at the University of Oxford's department of psychiatry have been awarded £16.5m by Wellcome, a charity foundation, to launch a major global trial into whether cannabis-based medication could treat people with psychotic symptoms, or even psychosis. There will be 35 centres, mainly in the global West, but worldwide where research will be conducted.
Research published in Frontiers in Neuroscience has prompted the discussion of whether humans should sleep more in winter than summer. The idea is based on findings which show that we get more REM sleep in the winter. REM is the deeper stage of the sleep cycle, where we do most of our repairing mentally and physically.
Research from Northumbria University has shown that taking part in a "parkrun" can help people to destress at work. The findings mainly show that running can help us to "manage the expectations, frustrations and pressures of contemporary work".
Skin hunger is officially a real thing. The idea that we can crave psychological and physical touch, that is. Furthermore, it's been reported that social touch relieves anxiety and releases oxytocin in the brain (the love hormone, aw). This can all happen from as little as a fist bump or a high five.
Tech news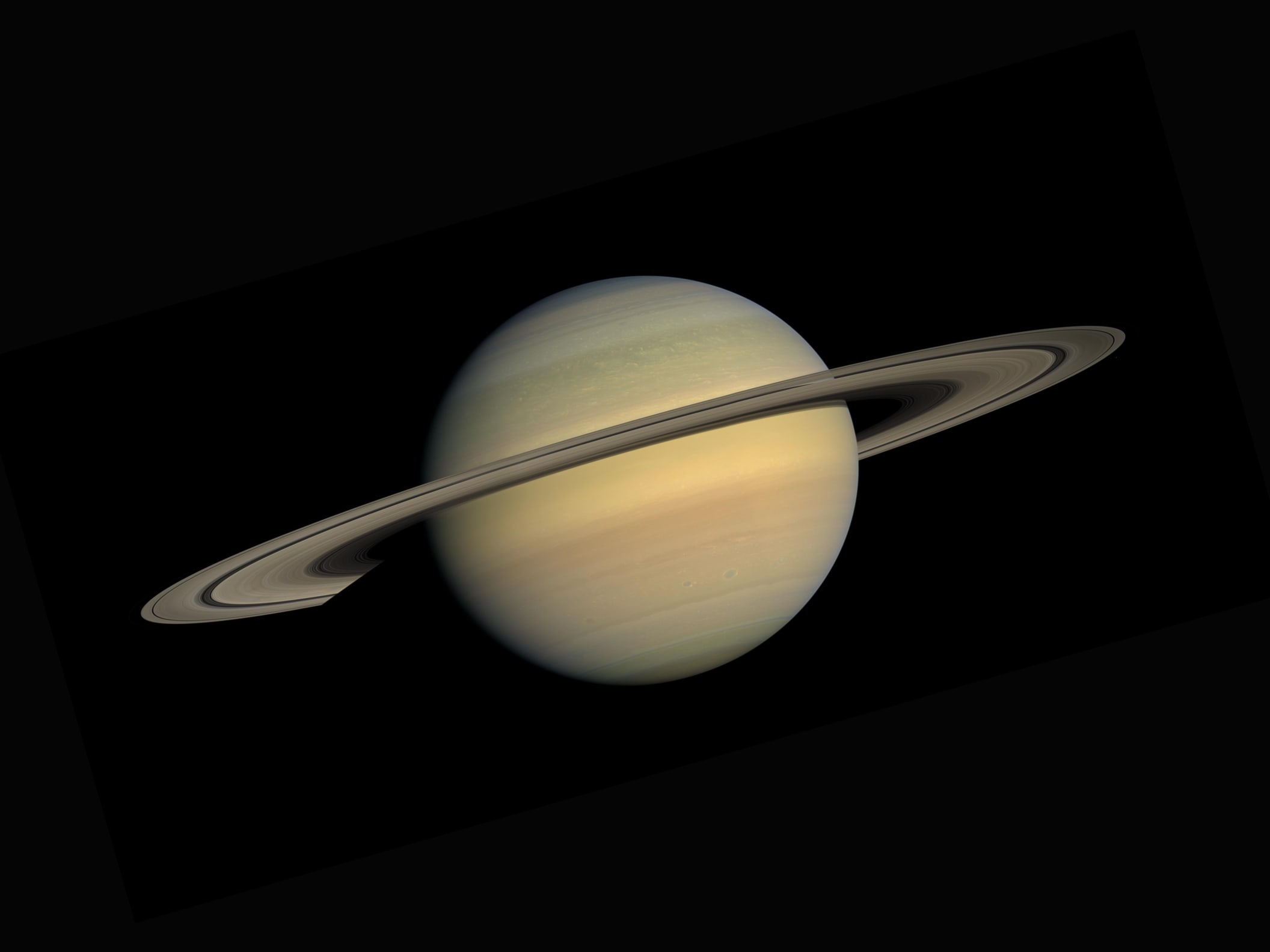 Kilonova, a new word for you! It's a type of explosion which has recently happened and it created a rapidly expanding fireball of really cool luminations before turning into a black hole. Astronomers have called it the "perfect explosion". Boom.
Someone just made a new colour! Well, okay, new colours happen all the time. But this one's really cool because despite being a pink-purple colour, when you walk into a darker room it desaturates into a grey colour before your eyes. If you go into a pitch black room, it glows white. Super cool!
Are aliens trolling us silly little human beings on the planet earth? Maybe. A recent study from a team of German and Georgian researchers has proposed that advanced extraterrestrial civilisations (things out there cleverer than us) are using black holes as quantum computers. The idea being, this would conceal what they're doing from us, like a sort of incognito window.
[Researchers have figured out that Saturn's rings are disappearing.](NASA Research Reveals Saturn is Losing Its Rings at "Worst-Case-Scenario" Rate) Gravity is essentially pulling the ring back into the planet. The research has also prompted people to believe that the rings came after the formation of the planet and not at the same time. Ch-ch-changes.