Emma Chamberlain kept her relationship offline for three years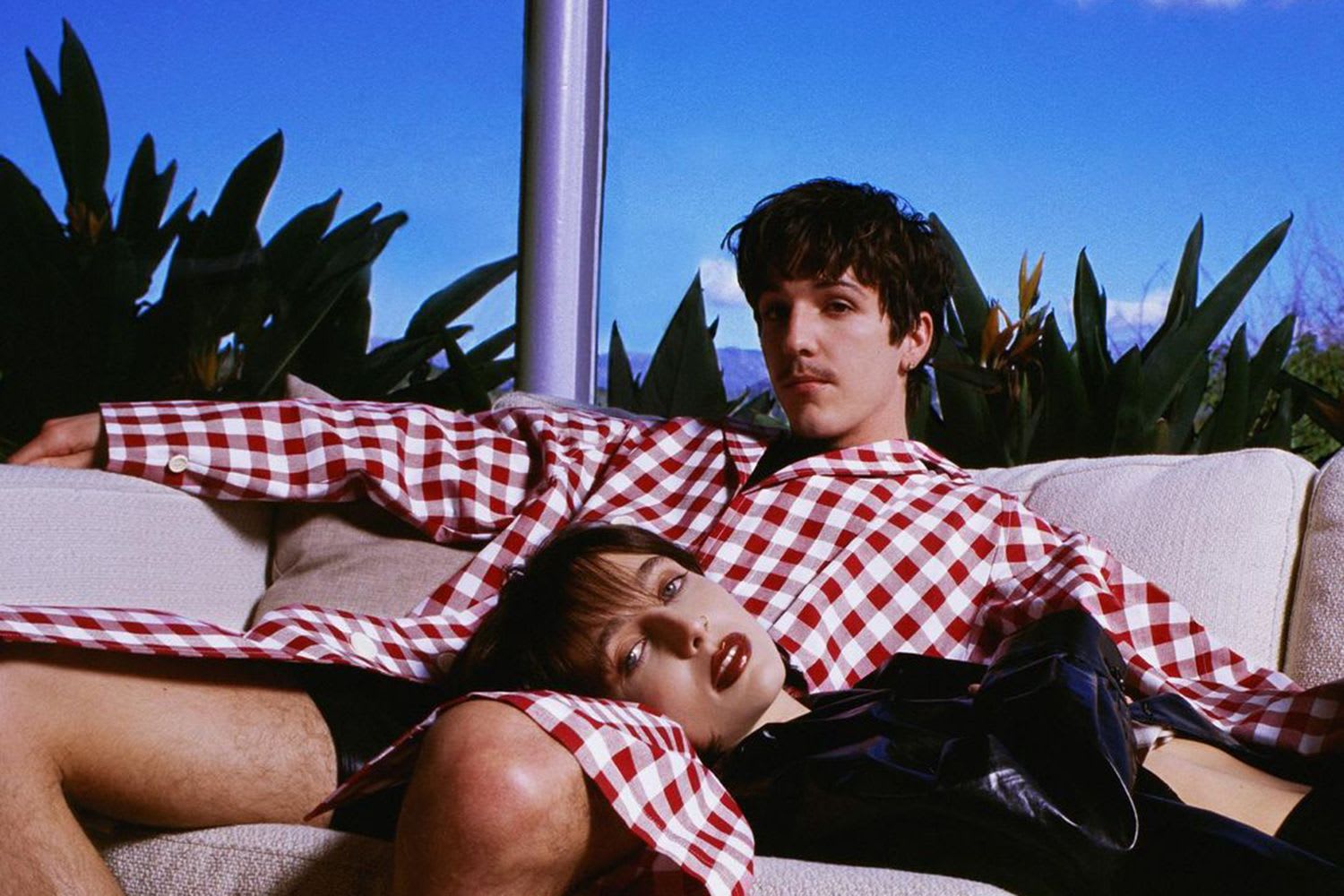 She finally hard-launched her boyfriend on Valentine's Day
image Instagram via @emmachamberlain
words Lucy O'Brien
Attention! Our fave Emma Chamberlain is officially off the market, and has been for several years, it has been revealed. The YouTuber star and fashion icon has just announced to the world that she is in a relationship with 25-year-old singer-songwriter, Role Model – AKA Tucker Phillsbury – and has been for the past three years.
Debuting the news in a joint cover shoot and interview with GQ Magazine on Valentine's Day, the young couple have just made a relationship hard-launch for the history books.
you are missing out on some content here because you rejected our cookies. want to change that?
Opening up about the details of their dating story, the couple revealed that keeping their relationship offline was a difficult yet intentional choice. Given Emma Chamberlain's cult fanbase – the 21-year-old has 16.1 million followers on Instagram alone – keeping anything private, let alone a relationship, presented itself a somewhat unachievable task. Nonetheless, the pair revealed that they had decided early on to keep their dating life off social media, and it's safe to say their plan worked.
The influencer admitted that the decision to go public came with a change in her mindset. Instead of worrying about protecting their bubble of love, Chamberlain now feels she is in the right place to share their happiness with fans: "Shit should just be fucking fun! Why stop yourself?"
"There's parts of our relationship that are going to be private forever, and those things we keep sacred," she continued. "But I don't think we need to be secret anymore. It's just like, I'm over that shit."
There's been theories that the two have been dating for some time now, thinking that a number of songs by Phillsbury dedicated to a "mystery girl" have in fact been about Chamberlain. Fans of the musician were also convinced that Chamberlain appeared in the music video for the artist's single "neverletyougo". Neither will officially confirm nor deny this claim – and it's hard to verify because the young woman who is in the video never turns her head to the camera.
While joking that there is no official proof of her presence in the video during their interview, Chamberlain did admit that her assumed appearance was "so soft launch." Hey, if not via BeReal, then I guess a music video is a pretty cool alternative.