Central Cee wants every relationship to teach him something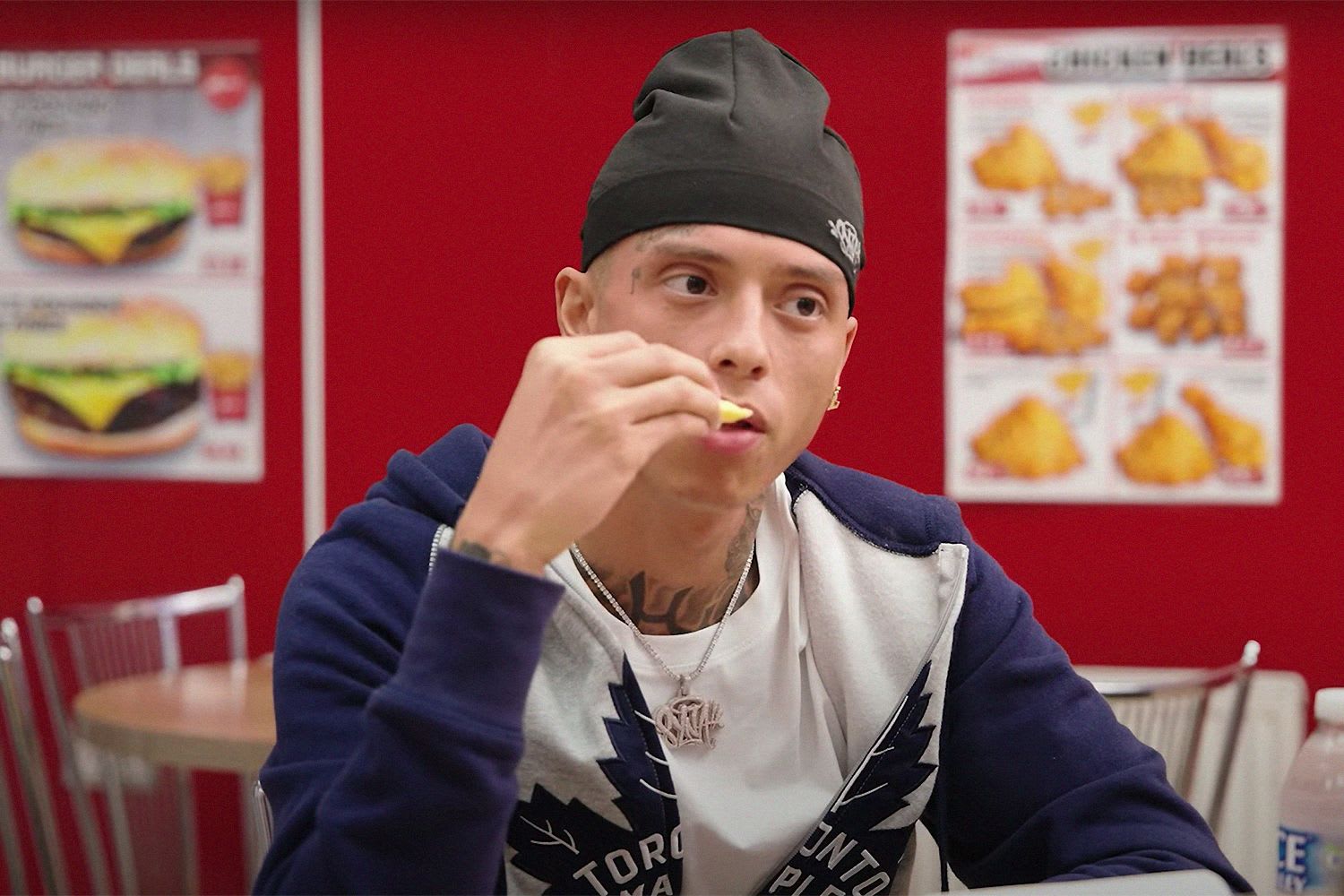 The way to Central Cee's heart? Teach him something new, the rapper says
image Amelia Dimoldenberg / YouTube
words Lucy O'Brien
When it comes to matters of the heart, nobody gets it quite like Amelia Dimoldenberg. Her latest subject? UK rapper and streetwear style icon, Central Cee. It's the (Chicken Shop) date we didn't know we needed, and it helped us to get to know the rising artist on a deeper level.
The topic of the day? Why, love of course! This is one of the few times the rapper has opened up about his love life - though in 2022 he did confirm that he was dating influencer Madeline Argy and has also famously discussed having a bisexual girlfriend on "Doja". But here, finally, we got a little bit more info on the musician's approach to dating and what he looks for in a partner.
Over a meal of boxed-up chicken nuggets and chips and awkward small-talk, the rapper revealed that while he currently holds rather pessimistic views about finding "true love", what he does know is that he wants his partner, whoever they may be in future, to help him learn something new. "I want my girl to be able to teach me something," he explained.
you are missing out on some content here because you rejected our cookies. want to change that?
Yep, the rapper doesn't have a type - he just wants a partner who will be able to expand his knowledge and introduce him to something he wouldn't be exposed to otherwise. Did somebody say, emotionally-aware king?
Cee's remarks on his dating needs harken to a growing number of young people pursuing relationships based on emotional and intellectual needs, rather than on more superficial criteria like physical appearance. A mature and thought-provoking response? Central Cee, you just became more attractive.