ASAP Rocky proves (once again) that he and Rihanna are couple goals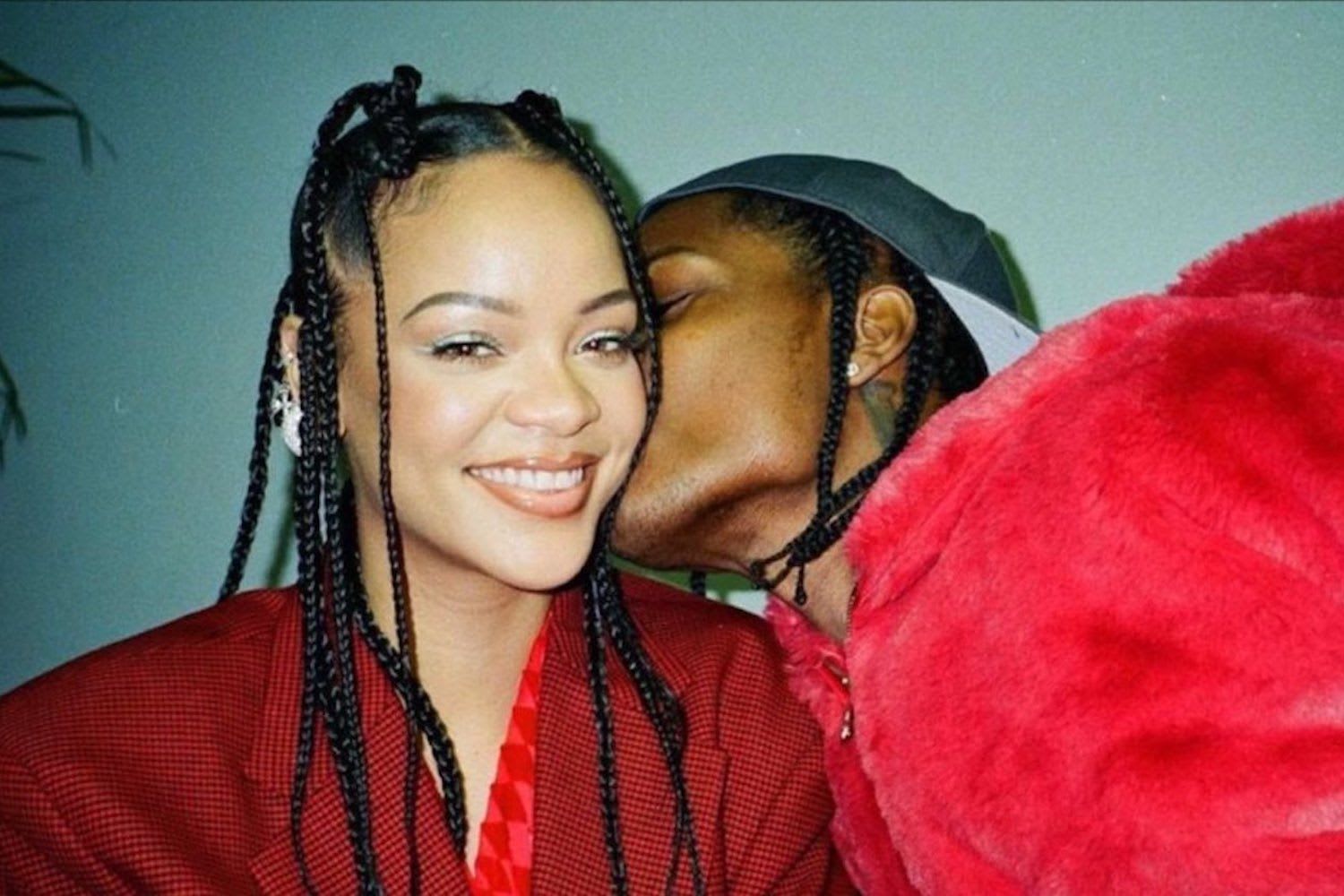 The rapper was giving major "you're doing amazing sweetie" energy during his partner's Super Bowl half-time performance
When we heard the news that Rihanna would be headlining the NFL Super Bowl half-time show, we were already beside ourselves with excitement. Like, seriously: a live RiRi performance? After seven years of not getting on stage? Wow.
And the show itself did not disappoint - naturally. Across 13 minutes, the star was suspended mid-air, performing on dangling platforms before descending onto a red catwalk. Surrounded by dancers in white jumpsuits, she sang tracks like "Pour it Up", "Umbrella", "Bitch Better Have My Money" and "Rude Boy". Sadly for Kendall Jenner, "Complicated" did not make the cut.
Interestingly, Rihanna spoke shortly before the performance about how being a mother had inspired her to take the gig when she was having doubts - and we're very glad that it did. "When I first got the call to do it again this year, I was like, 'You sure?' Like, I'm three months postpartum, like, should I be making major decisions like this right now? Like, I might regret this," she said during the Apple Music Super Bowl half-time show press conference. "But when you become a mom, there's something that just happens where you feel like you could take on the world, you can do anything."
And on that note, a new baby bump seemed to be visible during her performance - leading many to wonder if she was pregnant once more after welcoming her first child with ASAP Rocky last year. Quickly clearing up any doubts, a representative for Rihanna confirmed her second pregnancy to The Hollywood Reporter.
We're wishing Rihanna and ASAP Rocky good luck on their journey to becoming parents once more - not least because they proved, once more, that they're couple goals during the half-time show. While RiRi was shutting it down on the (floating) stage, ASAP could be seen eagerly smiling and filming the entire performance on his phone.
It was so noticeable that footage of his lovestruck expression and amateur video skills were captured by the NFL social media team, posted to their IG feed for posterity with the caption "@asaprocky was all of us during @badgalriri's performance ❤️"
Suddenly, we believe in love again!
you are missing out on some content here because you rejected our cookies. want to change that?