How to support young trans people
After the passing of "beautiful, witty and hilarious" Brianna Ghey, here are ways you can step up for the trans community
image Hollie Adams/Getty Images
words Megan Wallace
Brianna Ghey, a 16 year-old trans girl was found stabbed to death last week in Linear Park in Culcheth, Cheshire. Two 15-year-olds have been arrested on suspicion of her murder.
Since her passing, tributes have flooded social media with prominent members of the UK trans community with writer Shon Faye, actress Yasmin Finney and writer and model Munroe Bergdorf commenting on the news via social media
Advertisement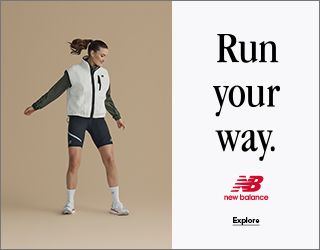 Ghey's family have described her as "beautiful, witty and hilarious" and as a "larger than life character who would leave a lasting impression on all who met her." They also commented on the lasting impact that her death will have on them, as well as the wider community, saying; "The loss of her young life has left a massive hole in our family, and we know that the teachers and her friends who were involved in her life will feel the same."
The news of Ghey's death comes at a time of hostility towards the trans community, particularly around the issue of reform to the process of obtaining a Gender Recognition Certificate (GRC), a document which reflects trans people's gender and allows them to be referred to by the right pronouns and name at the point of marriage and at death. As Ghey did not have a GRC (you have to be at least 18 to apply), she will sadly be referred to as male throughout her death certificate.
In light of the tragic news, charities such as Switchboard LGBT+ Helpline have encouraged all those impacted by the news to get in touch via their helplines. Vigils for Ghey have been organised across the country in cities like London, Manchester, Glasgow, Edinburgh, Liverpool and Brighton.
Below, we give details of how to support trans youth across the UK, whether through donation, education or other activism.
Attend a vigil
After details of Ghey's passing spread across social media and the news, LGBTQIA+ communities across the UK have organised vigils so that individuals can come together, process their grief and remember Ghey and other young trans people like her who have lost their lives. Even if you are not trans or LGBTQIA+ attending one such vigil is a way of showing much-needed solidarity at this difficult time.
Details of announced vigils include:
Liverpool: 14 February, 7pm, St Georges Hall
Manchester: 15 February, 7pm, Sackville Gardens
London: 15 February, 6pm, Department of Education and 18 February, 3pm, Soho Square
Glasgow: 16 February, 7pm, George Square
Brighton: 15 February, 6.30pm, Victoria Gardens
Edinburgh: 17 February, 12pm, Bristo Square
you are missing out on some content here because you rejected our cookies. want to change that?
Donate or volunteer
Trans people in the UK are currently facing a particularly harsh media and political climate, with misinformation circulating unchecked as well as fierce opposition to efforts made to advance trans rights. Now, more than ever, it is important to support the organisations which work to challenge this hostile environment and provide life lines to trans youth and other members of the community.
Below, you can find details of organisations which work to help trans youth.
Gendered Intelligence: Founded in 2008, Gendered Intelligence is a registered charity that exists to increase understandings of gender diversity and improve trans people's quality of life. They work in policy and media spheres, as well as in professional environments and education, while providing youth services via support groups. You can donate here and learn more about volunteering here.
LGBT Youth Scotland: Aimed at the young LGBTQIA+ community, this charity runs youth groups for people aged 13 to 25 across Scotland, offers a live chat system with youth workers for digital support and offers inclusive classroom materials to help teachers support LGBTQIA+ youth. You can donate here and learn more about volunteering here.
Trans Aid Cymru: This mutual aid organisation is run by trans, intersex and non-binary people in Wales, for trans, intersex and non-binary people in Wales. They offer three different types of grants to the community (general assistance, emergency funds and fundraiser booster), run meet-ups in Cardiff and Newport, have collated a Wales trans-friendly GP map and also have resources such as help with creating fundraiser pages, information for parents and carers. You can donate here.
TransgenderNI: A human rights organisation for trans and gender diverse people which runs and provides funding for the Belfast Trans Resource Centre, the first and only trans community space in the UK and Ireland. You can donate here.
Educate yourself and those around you
One of the things which can make trans people's lives challenging is misinformation, which gives power to anti-trans organisations and politicians keen on turning people's lives into a culture war. The way to counteract this is by educating yourself and spreading the word. Rather than restricting conversations about trans rights to circles where you know individuals are of agreement, it's important to clearly and simply relay the facts to family members or people in your community who don't already hold these views.
Obviously, a way to start this journey involves reading (though many resources will also be available on audiobook) and for these purposes it can help to lead with practical, fact-based books rather than theoretical ones:
The Transgender Issue: Written by Shon Faye, this comprehensive look at trans rights in the UK aligns the movement with other leftist movements and offers easy and convincing rebuttals to common anti-trans arguments particularly around issues such as trans people in prisons.
Trans Britain: This collection of essays follows the creation of the contemporary trans community we can see today. It's a good starter place to contest the notion that trans and gender diverse identities are new or a trend, which is often used to invalidate calls for equality.
If you want to develop your own understanding of trans perspectives and thought, you may want to read books from the likes of Travis Alabanza (None of the Above) and Andrea Long Chu (Females), as well as the scholarship of academics like Susan Stryker.
you are missing out on some content here because you rejected our cookies. want to change that?
Push for reform
This final point is a lot less clear-cut and a lot harder than simply reading a book. However, it's vital to know that you can help the fight for change and contribute to the movement for trans rights and for and end to hostility against trans people.
It's important to firstly understand some of the problems which trans and gender diverse people, of all ages, are fighting against. This includes disproportionately long waiting lists for accessing gender-affirming care such as hormone therapy, as well as a complicated bureaucracy which makes it difficult to obtain a GRC. Then there are issues such as workplace discrimination and hate crime.
Some of these topics can be resolved through tangible changes such as increased funding or changes to laws. In these instances, you can get involved in protests in your local area as well as writing to your MP as part of letter-writing campaigns or responding to public consultations on trans issues with your support.