Tavistock Clinic: trans charities on the children's gender identity clinic closure
Despite misleading headlines, regional youth gender identity services are planned to replace the current system and better meet demand
image Kyle on Unsplash
words Louis Staples
TW: contains mention of suicide
Last week, on 28 July, it hit the headlines that NHS England is planning to close its only dedicated youth gender clinic: the Tavistock Clinic.
Advertisement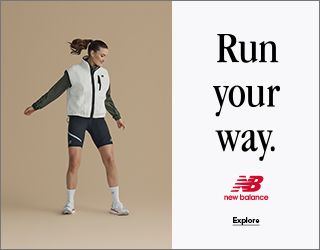 Most media reportage focussed solely on the site's closure, from the BBC and The Guardian. And, as you may well have imagined, right-wing outlets were quick to celebrate the decision, with The Telegraph publishing an opinion column on the subject with the headline: "We are finally winning the battle against wokery". Is really the full story?
Yes, it's true that the Tavistock and Portman NHS Foundation Trust will close its Gender Identity Development Service (GIDS) by next spring, the service only of its kind across England. However, there's much more than meets the eye to this decision – and it's actually been met with optimism by some trans charities.
What are the proposed changes to youth gender identity services?
Well, contrary to what seems to be the implication from some corners of the press, gender-affirming treatment for trans youth *won't *be scrapped: it may even be expanding. In a statement, NHS England explained that the Tavistock GIDS's closure was actually part of a new move towards a more "holistic and localised approach" to child trans healthcare. This change of tack comes after Dr Hilary Cass – who was appointed to review existing gender identity services for children and young people in late 2020 – made a recommendation that gender-affirming care be provided by regional centres, not just in London.
In her official interim report (fittingly called the "Cass Review"), she recommended that trans youth care should be "led by experienced providers of tertiary paediatric care to ensure a focus on child health and development, with strong links to mental health services". Yep, that's a lot of words and it's not so easy to understand what they mean in practice (unless, I guess, you have a medical degree?) – but luckily NHS England has already given us an indication of what it plans to do going forward. Specifically, they recommend expanding the number of healthcare providers for trans youth by creating regional hubs that can directly cater to their needs.
Already, regional services to absorb Tavistock's current patient load have been announced. In London, an "Early Adopter Service" will be co-led by Great Ormond Street Hospital and Evelina London Children's Hospital. In the north-west of England, Alder Hey Children's NHS Foundation Trust and the Royal Manchester Children's Hospital will provide the service for trans youth. The new services, which will open in 2023, will aim to achieve "a smooth and seamless transfer for all patients, minimising any disruption", which will be welcome news for anyone on the waiting list who was distressed by sensationalised reports of Tavistock's closure.
What is the stance of trans charities on Tavistock's closure?
Organisations such as Mermaids, a charity supporting trans and gender diverse young people and Gendered Intelligence, a charity that works to increase understanding of gender diversity and improve the lives of trans people, have actually been pretty optimistic about the changes proposed by NHS England following the Cass Report.
In a statement, Mermaids said: "We welcome the news that NHS England plan to provide a more resilient and robust gender identity service in 2023 by expanding provision and improving the quality of care received by trans, non-binary and gender diverse young people."
Similarly, Gendered Intelligence was positive about the news when it broke last week. "The regionalisation of services is a good thing," the organisation said in a lengthy statement. "The current system is no longer fit for purpose and cannot – and, in its present state, will never be able to – handle patient demand. There is an overwhelming evidence base for more and better local services that can no longer be ignored."
How has the issue been represented in the press and on social media?
Looking at the tabloids, you'd be forgiven for thinking that trans children and youth will no longer have access to relevant gender-affirming healthcare. While it has been broadly reported that Tavistock is due to close, there haven't been as many headlines drawing attention to the fact that regional services have been suggested as a replacement.
And if you've been on Twitter recently, you might have seen that figures aligning themselves with the "gender critical" movement – a branch of feminism which is often accused of being exclusionary and hostile towards trans people – have flooded the #Tavistockclosing hashtag with posts characterising the Tavistock's closure as a major win for their beliefs.
Narratives such as these invisibilise changes proposed by NHS England which may help trans youth access relevant care – leaving Gendered Intelligence to explain that this story has been "blatantly misreported as a win for anti-gender groups."
"Trans rights are not a gladiatorial sport to be won or lost with a tweet"
"For a long time GIDS has been a target for hatred and anger from these groups. Now they are celebrating the planned closure, despite the fact that it represents a move forward for gender identity services in the UK," the charity told Woo in a statement. "This is unfortunately typical of reporting around trans issues in general. Misinformation is used to fuel anti-trans rhetoric, like the idea that gender identity services are unsafe, or that trans women are a threat to sports or public spaces. Organisations like Gendered Intelligence exist to support marginalised people – particularly young people – and it is frustrating to see our work made more difficult by misinformation."
Mermaids voiced similar frustration at the coverage of this story in particular, but also its work supporting trans youth more widely, which it described as a "smear campaign." (In celebration of the planned closure of Tavistock, prominent anti-trans and gender critical activists have said that Mermaids "must fall next").
"It's important to remember that trans rights are not a gladiatorial sport to be won or lost with a tweet, a weekly radio debate or an opinion article," the charity told Woo.
"Our service users and supporters are real people with real lives who are struggling to live freely in the world. However, when Mermaids finds itself at the centre of an online smear campaign it negatively impacts the wellbeing of us all – especially our trans siblings whose rights we are fighting for everyday – and it fuels the hostile social and political landscape that views their persecution as legitimate."
Why have changes to youth gender identity services been recommended?
Part of the reason why a change to the provision of trans youth healthcare has been suggested is due to a significant rise in demand. As of last year, Tavistock clinic reports that referrals to their Gender Identity Development Service stood at over 3,500 from across England. In a statement, the service explained that; "This level of need cannot and should not be met by a single highly specialist national service." As a result, many trans activists have argued that waiting lists for young trans people have spiralled out of control.
The stats back this up to, with a report by the Care Quality Commission in 2020 finding that there were more than 4,600 young people on the GIDS waiting list, with patients waiting over two years for their first appointment. This directly goes against NHS standards, with the NHS Constitution setting out that patients should wait no longer than 18 weeks from GP referral to treatment. A failure to deliver on these timeframes is part of the reason why inspectors rated Tavistock as "inadequate" and why charities such as Mermaids and Gendered Intelligence have described the current system as "not fit for purpose".
Behind the waiting lists (which, elsewhere in the system, impact trans adults, too), there is a real human cost. Marching at London Trans Pride 2022, trans, non-binary journalist Vic Parsons said they saw "​​dozens" of people marching carrying signs remembering those who have died "while languishing on NHS waiting lists, denied vital healthcare." Posting on Instagram, Parsons highlighted a placard belonging to Kate Litman, sister of Alice Litman. Alice took her own life in 2022 after over 1023 days waiting on an appointment at a Gender Identity Clinic (GIC), having first sought medical support with her transition from her GP in September 2018. "The system is failing trans people. because the system is designed to fail trans people," Parsons wrote.
you are missing out on some content here because you rejected our cookies. want to change that?
Writing for PinkNews, Kate Litman called out the woeful state of affairs for people like her sister receiving treatment on the NHS. "Alice faced powerful external barriers to her flourishing; barriers which were structural and deliberate," she wrote. "Alice's experience highlights the woeful inadequacy of primary care services for transgender people, and the lack of expertise which results in doctors failing to make young people like Alice aware of their options […] It is damning that so many trans people are unable to access lifesaving medical care for free."
Despite misleading headlines and the lives sadly already lost, the recommendations from the Cass review strike a point of hope. Calling on the NHS to offer help to trans youth "at the earliest feasible point in their journey", these changes to the system should hopefully reduce the number of young people like Alice forced to wait years for their first appointment and suffering the brutal consequences of an overstretched system.
You can read statements from Gendered Intelligence and Mermaids regarding the proposed closure of the Gender Identity Development Service here and here.
For those with questions or for whom the news of the GIDS closure may be distressing, Mermaids offers a helpline and webchat service operated by trained members of their team on Monday to Friday, from 9am to 9pm, to provide information and emotional support for trans children and their parents.