11 community-led LGBTQ+ organisations to support beyond Pride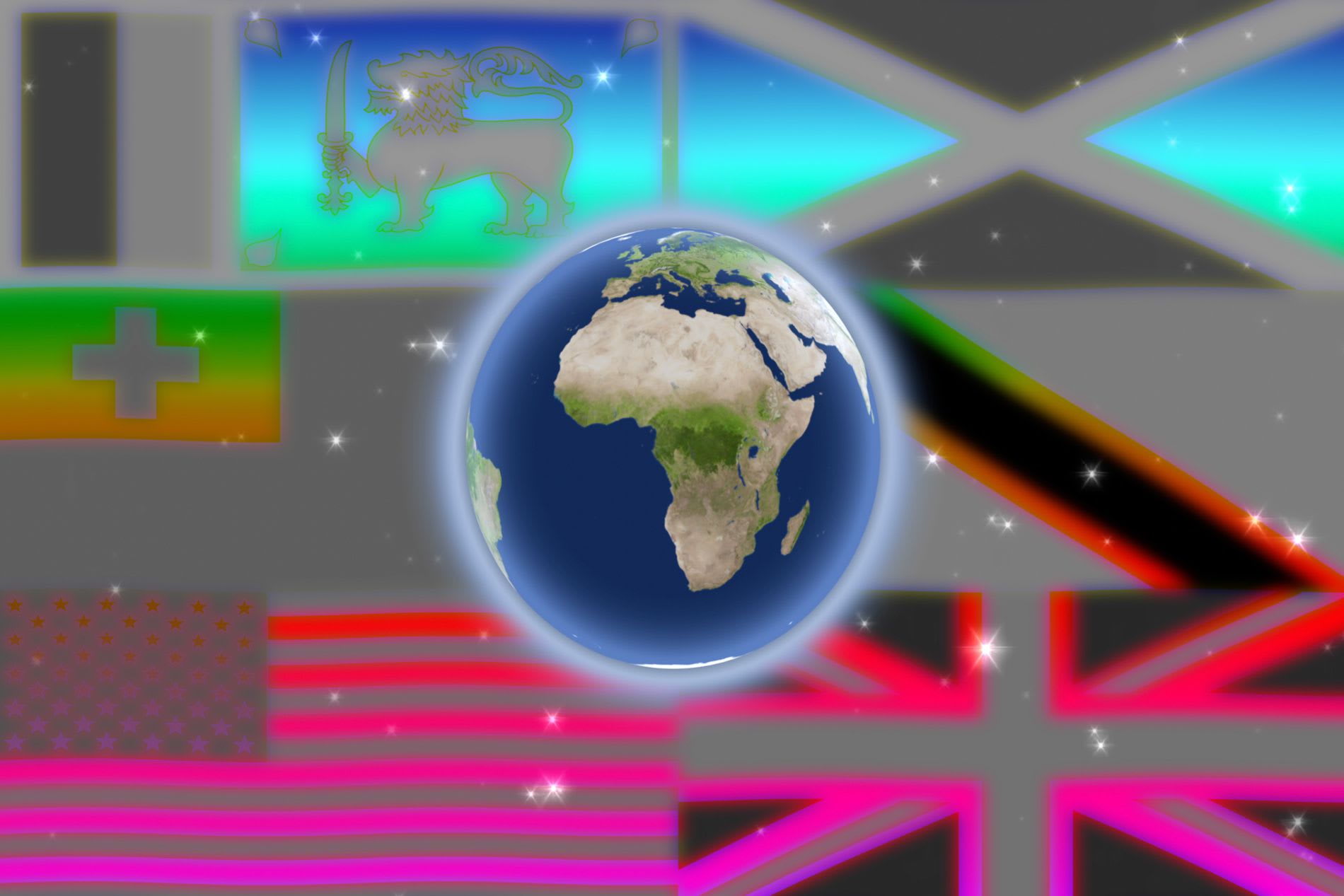 Get to know the under-the-radar activists are doing incredible things
image Equal Ground
words Louis Staples
With Pride Month soon drawing to an end more, rainbow coloured shop windows and brand logos are set to disappear as suddenly as they surfaced.
This is the time of year when everyone (including some, err, unlikely suspects) suddenly becomes an ally to the LGBTQ+ community for 30 days. But what about the organisations who are Doing The Work all-year-round to make life better for queer people everywhere? The ones who are community-led and we don't see on TV the whole time? We all know about Stonewall and GLAAD, but during Pride month and beyond, there are a whole range of smaller organisations and initiatives who would benefit from continued support.
Here are 11 unsung heroes of the LGBTQ+ movement to donate to
1. I Am One, Trinidad and Tobago
I Am One was founded by local activist Zeleca Julien in 2014. The organisation works closely with LGBTQ+ youth and women to create safe spaces, educational opportunities, and expressive platforms that promote the empowerment of LGBTQ people in Trinidad and Tobago – which decriminalised same-sex sexual activity in 2018. On behalf of the organisation, Julien hosts a yearly King Conference – an intersectional festival of performances which platforms Drag Kings and other performance artists.
2. Tonga Leitis Association, Tonga
Tonga's Leitis are a transfeminine and gender non-conforming community, who traditionally work as domestic servants for the Tongan royal family. However, Tonga criminalises cross-dressing and sodomy, which carry sentences of up to 10 years. Consequently, the Leitis experience discrimination throughout Tongan society.
Tonga Leitis Association is Tonga's only organisation focused on transgender, non-binary and gender non-conforming communities. They provide an HIV-Awareness Programme for men who have sex with men (MSM), transgender people and sex workers. Currently, the group's activism is focussed on repealing the discriminatory cross-dressing law.
3. The Sylvia Rivera Law Project, US
Named in honor of the legendary trans hero, activist and Stonewall veteran, Sylvia Rivera, The Sylvia Rivera Law Project provides legal aid to low income individuals and people of color who are transgender, intersex, or gender nonconforming. After an unsavoury experience in a public bathroom in 2002 that led to being detained by police and subjected to transphobic treatment and questioning, attorney and trans rights activist Dean Spade founded the free law collective. Ever since, he's been working tirelessly to make sure the trans community is well represented via programs like the Survival & Self Determination Project, which helps low-income trans and trans people of colour gain access to services and benefits.
4. MindOut, UK
MindOut provides mental health services run by and for LGBTQ+ people. It was created out of a need for a space where the mental health of LGTBQ+ people is prioritised, respected, and recognised. As you'll probably understand, it's important for LGBTQ+ people to have access to dedicated services, as they often do not receive the support they need and can experience isolation and increased levels of discrimination and victimisation. MindOut's work is crucial to destigmatising mental health and empowering LGBTQ+ people. The charity offers a range of services including counselling services, peer support groups and peer mentoring projects.
5. EQUAL GROUND, Sri Lanka
EQUAL GROUND is a nonprofit organisation seeking human and political rights for the LGBTQ+ community of Sri Lanka, where male and female homosexual acts are both illegal. The organisation was founded by legendary queer activist Rosanna Flamera-Caldera and is committed to creating a safe space for all LGBTQ+ individuals, providing opportunities for self help including mental well being, economic, social and political empowerment, access to health, education, housing and legal protection for the LGBTQ+ community.
6. Gendered Intelligence, UK
Gendered Intelligence, established in 2008, works to increase understanding of gender diversity and improve the lives of trans people in the UK. Its vision is of a world where diverse gender expressions are visible and valued, and where trans, non-binary, gender diverse and gender questioning people live healthy, safe and fulfilled lives. Gendered Intelligence is a trans-led and trans-involving grassroots organisation with a wealth of lived experience. The team has a variety of professional and academic specialisms and qualifications including training and facilitation, youth work, policy, the arts and in trans-related studies.
7. GLSEN, US
GLSEN was founded in 1990 by a group of teachers in Massachusetts who wanted to improve the bullying and discrimination problem against LGBTQ+ students grade school. Since then, GLSEN has worked on important legislation like the Safe Schools Improvement Act, which requires any grade school to employ anti-bullying policies with specific protection for those bullied because of their sexual orientation or gender identity. This is a particularly important cause, because schools have become a major target for right-wing legislators seeking to ban LGBTQ+ books and suppress discussion about queer people in schools, in states such as Florida.
8. Hidayah
Hidayah's mission is to amplify and support the voices of LGBTQ+ Muslims, as well as to promote social justice, provide educational resources, and access to welfare services. The charity offers workshops and social events where LGBTQ+ Muslims can connect with others and learn more about gender, sexuality, and Islam.
9. Black Pride, UK
Founded by famous British activist Phyll Opoku-Gyimah, UK Black Pride is Europe's largest celebration for LGBTQ+ people of African, Asian, Caribbean, Latin American and Middle Eastern-descent. It is an annual celebration during Pride month, as well as a variety of activities throughout the year in and around the UK, which also promote and advocate for the spiritual and emotional health and wellbeing of the communities we represent. UK Black Pride promotes unity and cooperation among LGBTQ+ people of diasporic communities in the UK, as well as their friends and families.
10. GALOP, UK
Galop was established in 1982 in response to police violence experienced by LGBTQ+ people. The charity has a long history of bringing awareness to queer youth issues through hosting public forms and publishing research on hate crime. Galop has also played an important role in policymaking and now offer services to all LGBTQ+ people who are victims of hate crime, domestic abuse, or sexual violence. Donations help Galop to provide casework support and to run the LGBTQ+ domestic abuse helpline which are invaluable to supporting the safety and wellbeing of queer people.
11. J-FLAG, Jamaica
J-FLAG is the first human rights organisation to serve the needs of LGBTQ+ Jamaicans. It is a non-profit NGO that promotes social change and advocates for the well-being of the members of the LGBTQ+ community, through a range of internally directed and externally focused tools including legal and law reform, but also supporting local community-led activism.