Bloody good! Scotland is the first country to provide free period products
Public buildings in Scotland are now legally required to provide free period products for those in need – campaigners tell Woo why that matters
In a huge milestone for public health history and for grassroots campaigners fighting for period dignity and access, it is now law that public buildings in Scotland must provide free period products. This move today (Monday August 15) makes it the first country in the world to facilitate the right to free sanitary products.
Advertisement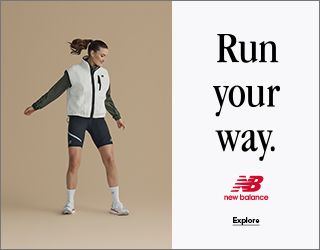 Known as the Period Products Act, councils, education providers, and management of public settings have to make free items – like tampons and sanitary pads – available to anyone who needs them.
The monumental change in the law comes after a bill first proposed by Monica Lennon, a Labour MSP, was approved by a large majority in Scotland's parliament back in 2020.
Since 2017, around £27 million has been spent to provide access in public settings.
"I'm proud to have pioneered the Period Products Act which is already influencing positive change in Scotland and around the world," Lennon told press. "Local authorities and partner organisations have worked hard to make the legal right to access free period products a reality."
There are hopes that the rest of the UK will follow suit, where there are currently no laws protecting the right to free period products. Westminster announced dedicated funds of £250,000 to address period poverty in 2019. Support for the Period Poverty Taskforce was paused in March 2020 to reallocate resource for the pandemic. Renewed pressure from campaigners hope to get this moving again. In England, a scheme to provide free period products in state schools has meant that, as of January 2020, 94% of secondary schools provide pupils with free sanitary items. The scheme has also focused on providing environmentally friendly products too.
Legislation in Northern Ireland made period products freely available in schools and public buildings back in March, bringing it in line with the rest of the UK. The Isle of Man and Guernsey do not provide period products in schools currently.
"It is very welcomed that Scotland's legislation has now become an act, ensuring that people are able to access period products, without questioning or judgement," says Clegg Bamber MBE, co-founder of The Red Box Project. The organisation is a community based not-for-profit initiative which aims to support young people throughout their period by providing red boxes filled with product.
"We know from our work in schools previously, school attendance increased for young people when they had access to period products. This legislation is only a good stride forward and will allow people to engage and participate in society with dignity, even when they have their period. Periods aren't a luxury, and therefore shouldn't be stylised as one. They're part of a human body process that affects around 50% of the global population. It's good to see that Scotland is taking strides forward for menstrual equity and we would like to see the same across all nations of the UK."
Tina Leslie MBE, founder of period poverty campaigning organisation Freedom4Girls, tells Woo: "It is always good to hear governments bringing the ever increasing issue of period poverty into the forefront of policy. Let's hope that the UK government follows suit with reactivation of the period poverty taskforce – which Freedom4Girls were a part of."
"Freedom4girls are delighted, and it's a massive step forward in the fight to support the end of suffering the indignity and shame period poverty brings. People are having to make difficult choices because of the cost of living crisis. This bill will elevate some of those issues although there is still a big issue around stigma and taboo. Well done Scotland."
Scotland's councils decide as individual entities what exact arrangements will be put in place to adhere to the new law, but they are legally obligated to make access to a range of period products "reasonably easily" to "anyone who needs them".