Ryuichi Sakamoto's long-awaited album captures the spirit of healing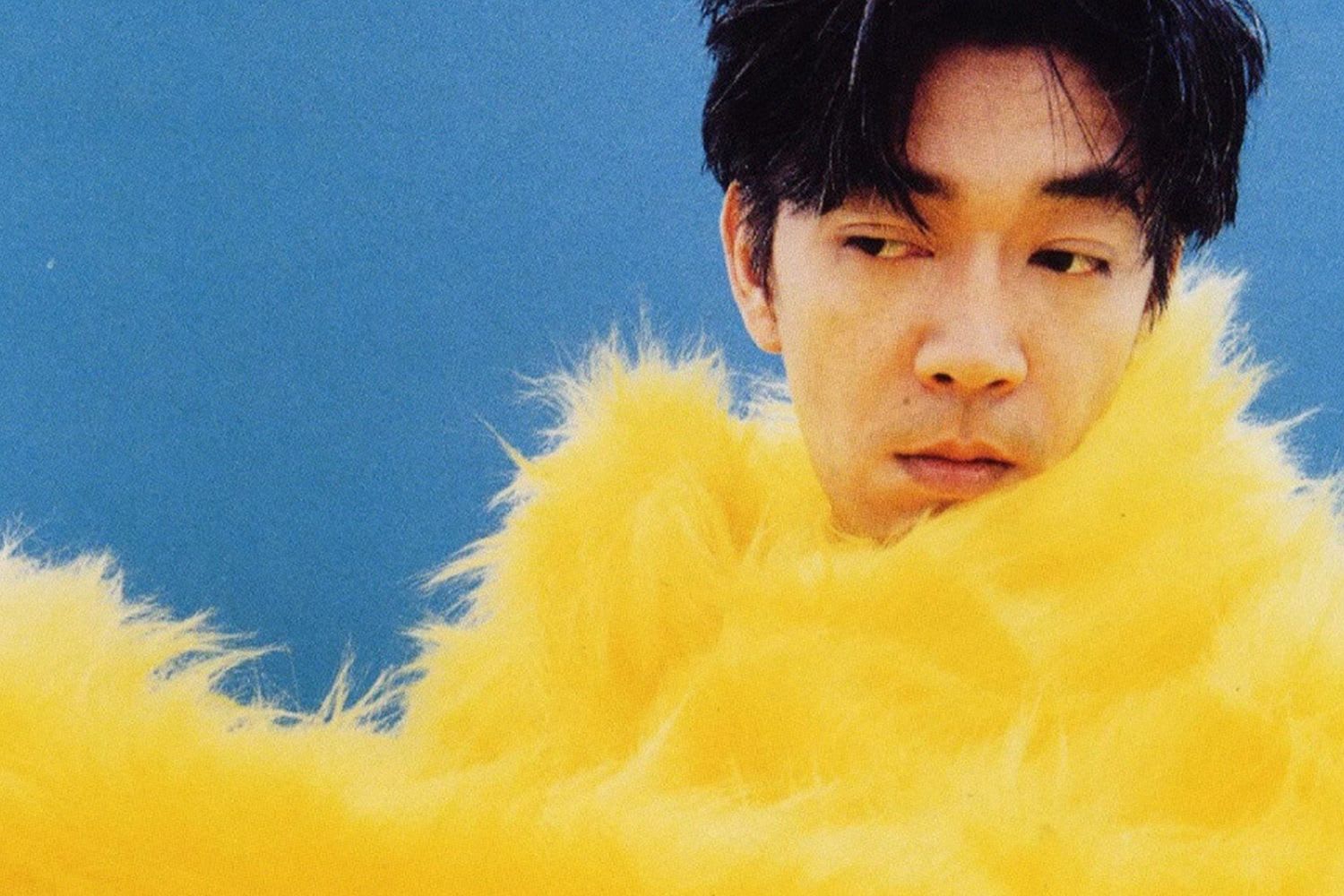 Following a cancer diagnosis in 2014, the Japanese composer has made a transcendent return to his art with '12'
image Sweet Revenge / Ryuichi Sakamoto
words Zoya Raza-Sheikh
As January comes to a close, artists are eagerly announcing new projects. From Boygenius to Miley Cyrus, there are plenty of names to keep on your radar right now. The urgency for new music, for many artists, might feel like a race against the charts - but for some, there's a bigger picture at play.
In 2014, renowned Japanese composer Ryuichi Sakamoto's world was thrown into disarray after being diagnosed with throat cancer. After a short break, Sakamoto returned to his practice, pulling off spectacular art exhibits and sonically rich music exploring themes of mortality, ageing and time. In 2021, however, he announced that while he was in remission from throat cancer, he had been diagnosed with rectal cancer and would be undergoing treatment after a successful surgery. The announcement to his fans, posted to his website, was hopeful yet poignant: "From now on, I will be living alongside cancer. But, I am hoping to make music for a little while longer."
Earlier this month, Sakamoto released 12, his first non-soundtrack album since 2017, which was recorded during the difficult period of his 2021 treatment. The LP is diaristic, an artistic record of his thoughts and feelings at the time. "After I finally 'came home' to my new temporary housing after a big operation, I found myself reaching for the synthesizer. I had no intention of composing something; I just wanted to be showered in sound," he has said. "I'll probably continue to keep this kind of 'diary.'"
A transcendent body of work, 12 is earnest in its emotion as echoing synthesisers, bristling breaths, and muted, rushing instrumentation gracefully sweep on by. Ringing piano keys and melodies shuffle through songs drawing out moments of mourning, self-reflection and, ultimately, persistence. Throughout it all, Sakamoto captures what it means to persist in the unlikeliest of circumstances.
you are missing out on some content here because you rejected our cookies. want to change that?
And, of course, with more than 15 solo albums to his name, a plethora of movie scores and live recordings, Sakamoto has gracefully given decades to the world of electronic music. His sound, which was shaped by so many, remains inspired by pop music, Bach, Debussy and Hayden. Yet, the composer's own imprint has been felt globally, beyond the movie screen and stage sets. In fact, contemporary new wave ambient artists are flipping the script, refusing to be another name decorating a reductive "chill vibes" Spotify playlist packed with wallpaper music.
There are a new wave of artists powerfully veering away from the flattened synth sounds that come off more like flat Soundcloud meditation tunes. These critically-acclaimed artists include Manchester-raised duo Space Afrika, whose 2020 mixtape hybtwibt? was filled with textured tracks bringing together everyday minutiae, protest recordings and subversions of popular songs before the elliptical, emotionally complex songs on 2021 album Honest Labour. Other standouts include Seoul-based duo Salamanda, whose swirling tracks feature samples from natural world, as well as distorted versions of their own voices, to create a joyful, dream-like soundscape.
And after all that artists pour into their work, you must think, surely, there's some good to be sought out in the atmospheric oasis of an album. Well, you'd be right about that. A 2022 academic review suggested that ambient music can help reduce stress and anxiety alongside improving focus. In fact, the study further confirmed "minimal beats" and rhythmic sounds can also contribute to lessening blood pressure and heart rate. See, plenty of reasons to get lost in the electronic ether.
So, you've likely got the gist of how good ambient music is for you, it might be worth swapping some Harry Styles for caterina barbieri. Not your vibe? Well, Sakamoto's movie scores are always a safe bet to keep you zen, focused, and moving forward. After all, the January Blues are almost over, but there's no harm in putting on a reflective, ambient track as you look ahead to those longer Spring days.