Robyn Lynch gets green-fingered for Autumn/Winter 2023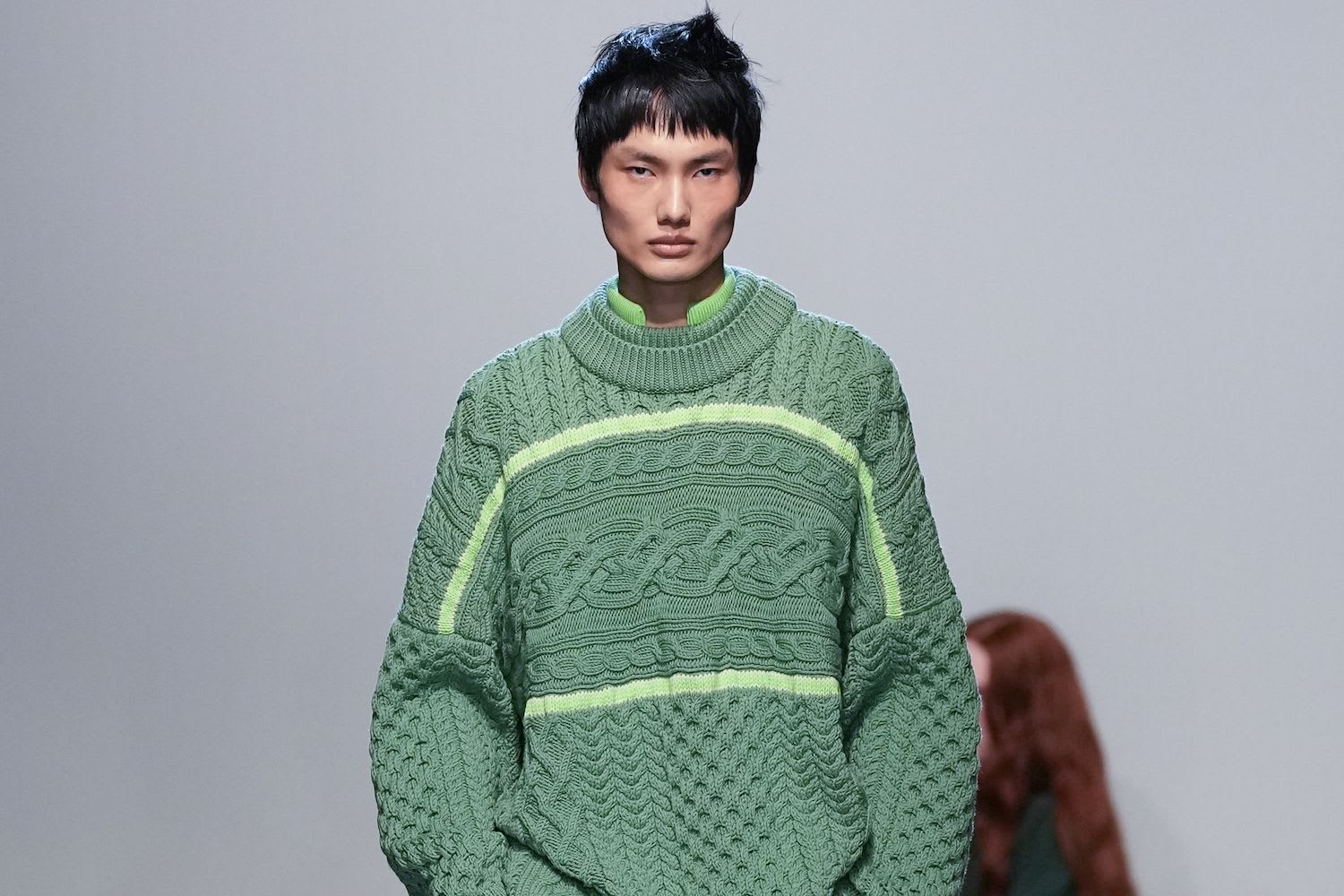 The Irish designer's calming show was a feel good ode to her home country's natural landscape
image courtesy of Robyn Lynch
words Sophie Lou Wilson
Home is where the heart is. At Robyn Lynch's Autumn/Winter 2023, she turned to the green landscapes of her home country. Associated with luck, nature and Ireland, the palette ranged from dark forest hues to funky neon brights.
The 2023 Woolmark Prize finalist often references her national heritage and looks to its history, culture and symbolism for inspiration. The show opened with a live harpist surrounded by green moss who played a gentle tune to soundtrack the show, and added to its calming mood. One ribbed sweater even featured a harp motif, a national symbol of Ireland – and Guinness.
The concise 20-look collection contained functional waterproofs, knit two-pieces and cosy fleeces made for wandering Ireland's green lands. All of the knits are made from thermoregulating biodegradable merino wool that absorbs UV radiation. Lynch incorporated heritage designs like merino wool chunky fisherman knits and quilted waterproof jackets while maintaining a sharp sportswear focus that saw cosy hoodies, functional track pants and sleek [sneakers] in collaboration with GEOX (https://planetwoo.itv.com/posts/trainer-trends-2023) head down the runway.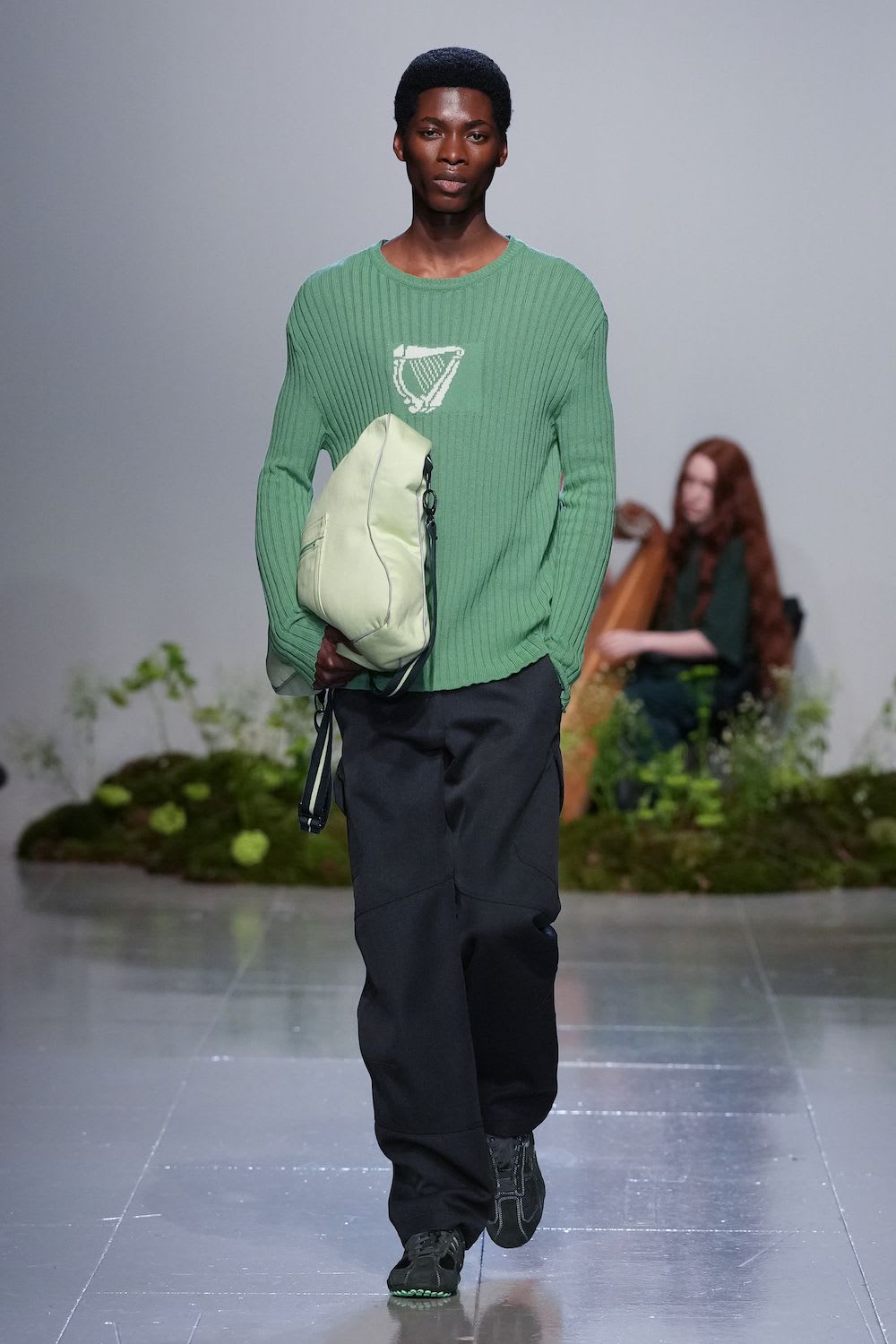 Image courtesy of Robyn Lynch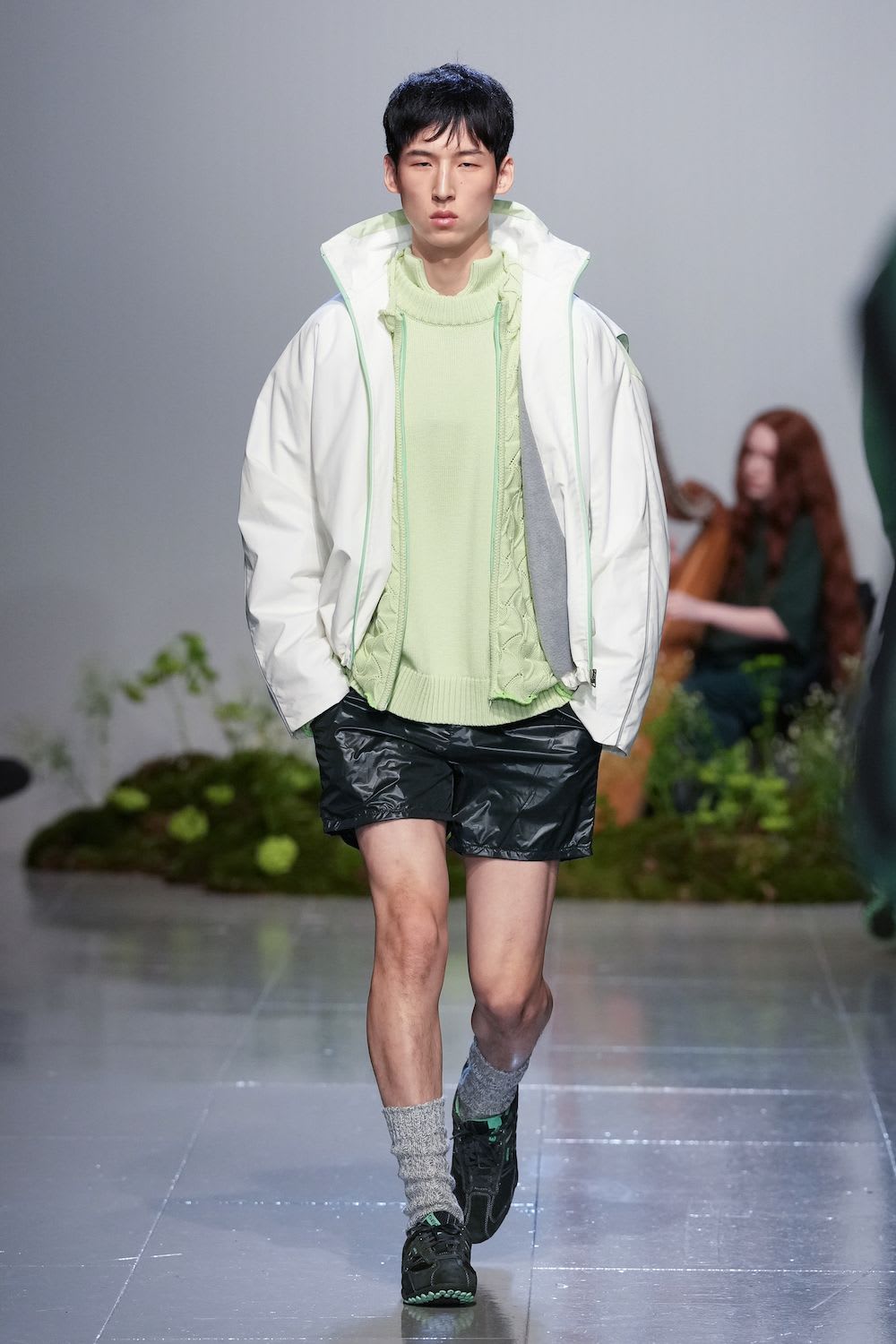 Image courtesy of Robyn Lynch
Youthful, excellently cut sportswear grounded the collection while the accessories made it soar. Oversized sports bags offered the PE kit storage of your dreams and two-tone scarves added an elegant finishing touch. Delicious Irish Aran knits gave the 'fits of Banshees of Inisherin a run for their money while adorable sheep and smiley graphics added an uplifting touch to sweatshirts and tees. A final nod to Ireland came when Sinéad O'Connor's Mandinka replaced the live harp as models filed down the runway to close the show.
A grounding antidote to the glamorous spectacle of fashion week, the show centred the healing qualities of nature and the importance of home. Taking place in Old Selfridges Hotel's NEWGEN space, it offered a brief sanctuary from the chaos of Oxford Street on a Saturday evening. Lynch, who designed her first two collections during her Fashion East tenure from her family home in Malahide, Ireland, urges us not to forget our roots or the beauty of nature, even when immersed in the inner city.
This season, Lynch took seemingly understated sporty staples and enriched them with emotion. Yet the ultra-wearability of these pieces was never lost. Lynch makes menswear as fitting for sporty outdoorsy types as it is for the dreamers.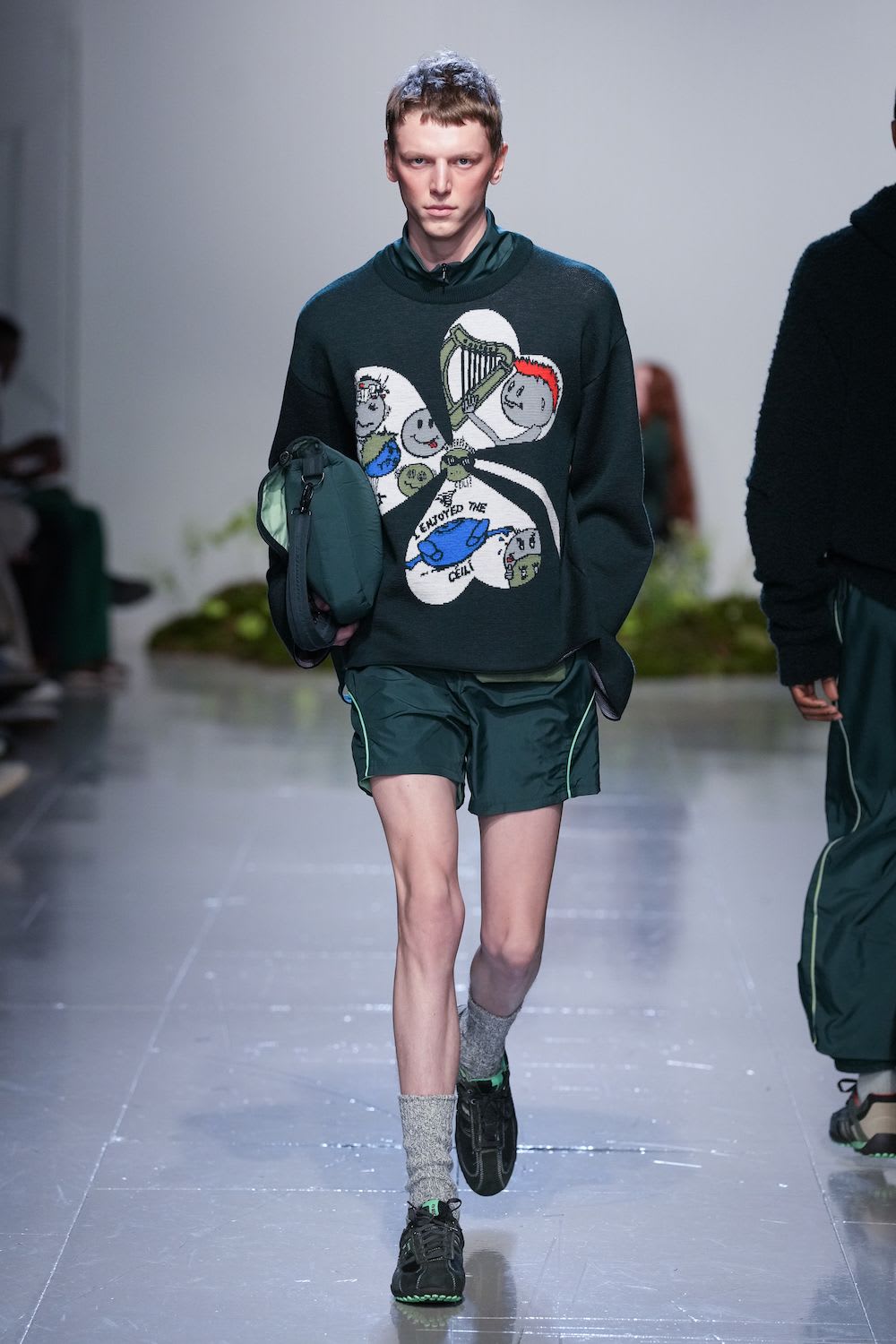 Image courtesy of Robyn Lynch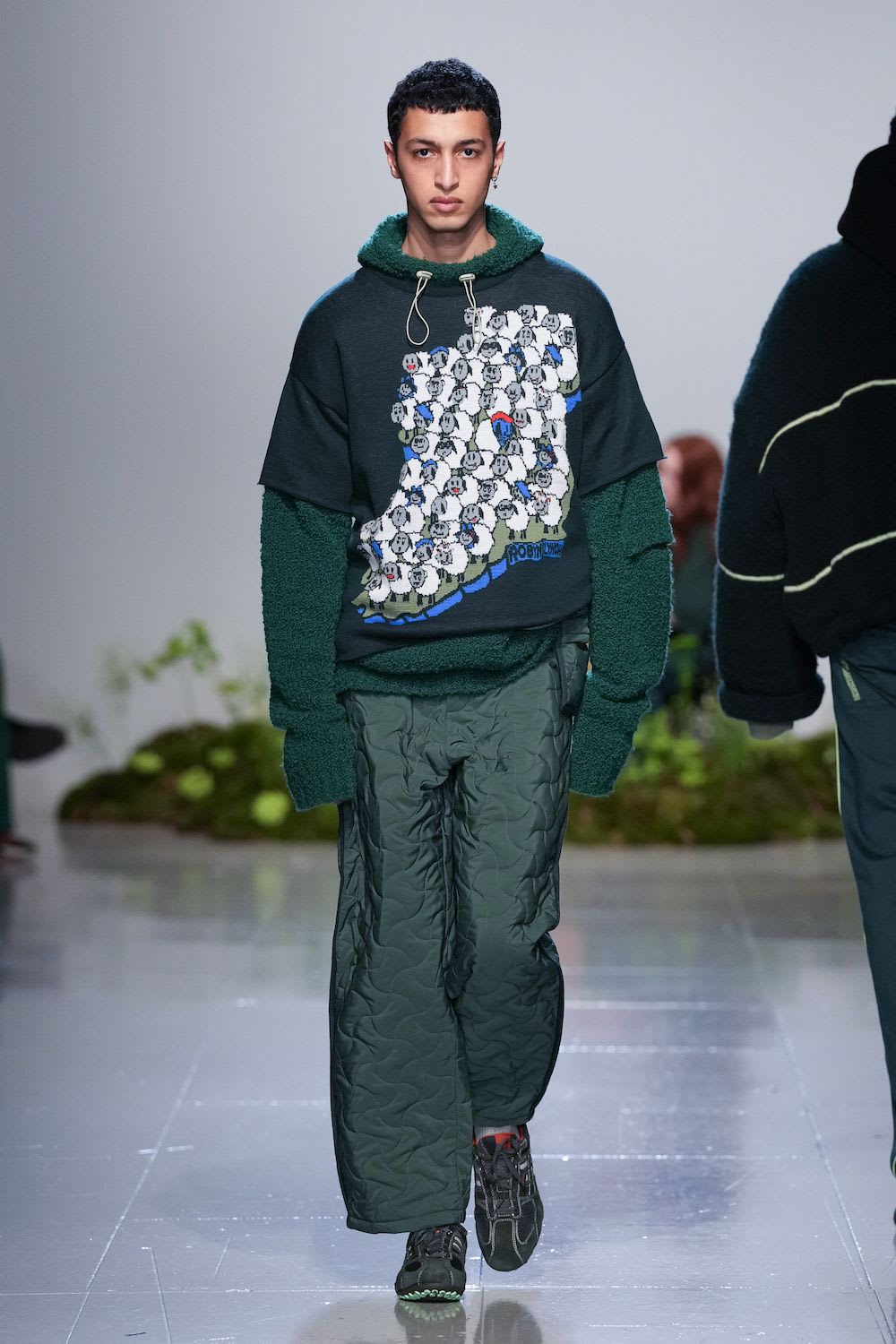 Image courtesy of Robyn Lynch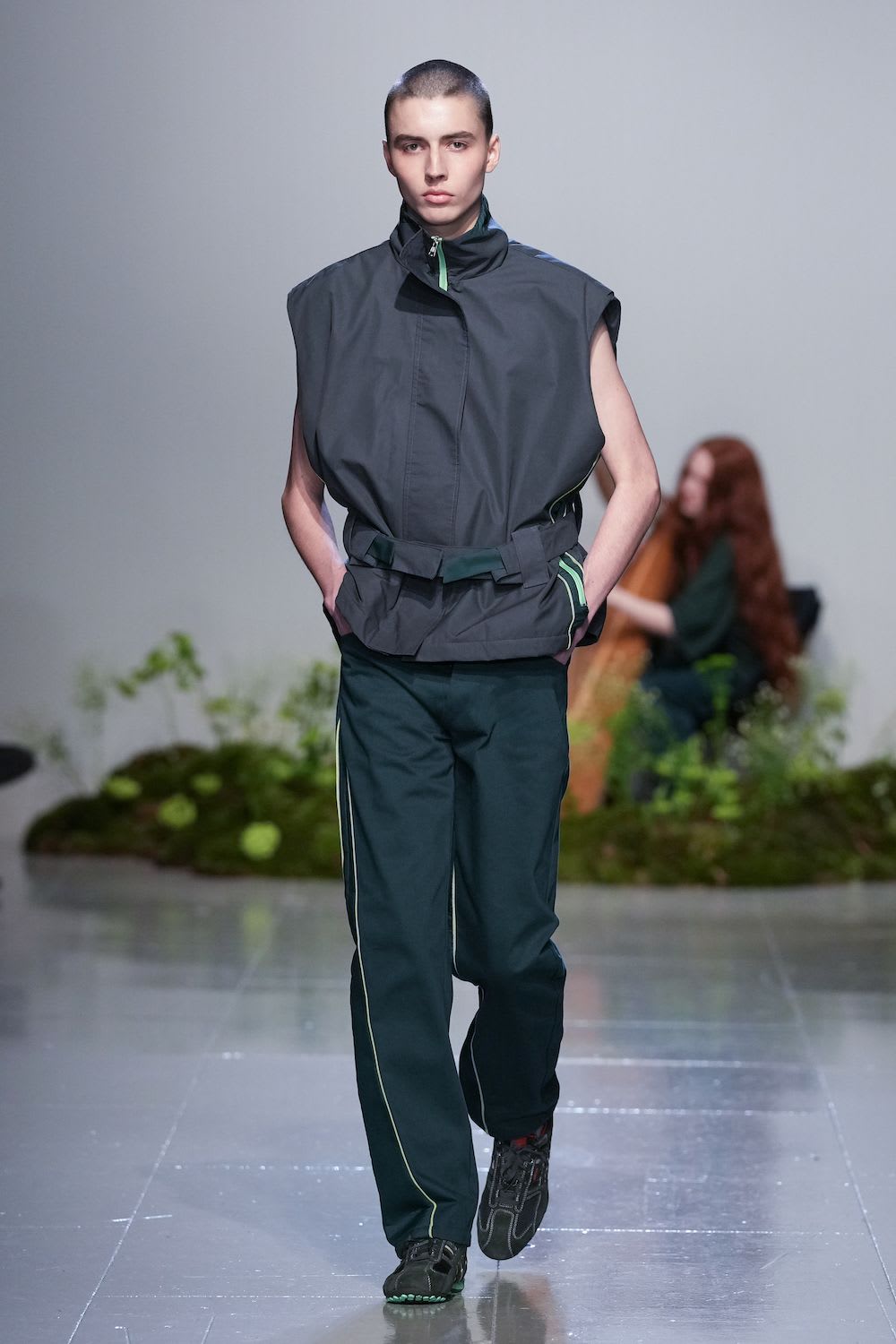 Image courtesy of Robyn Lynch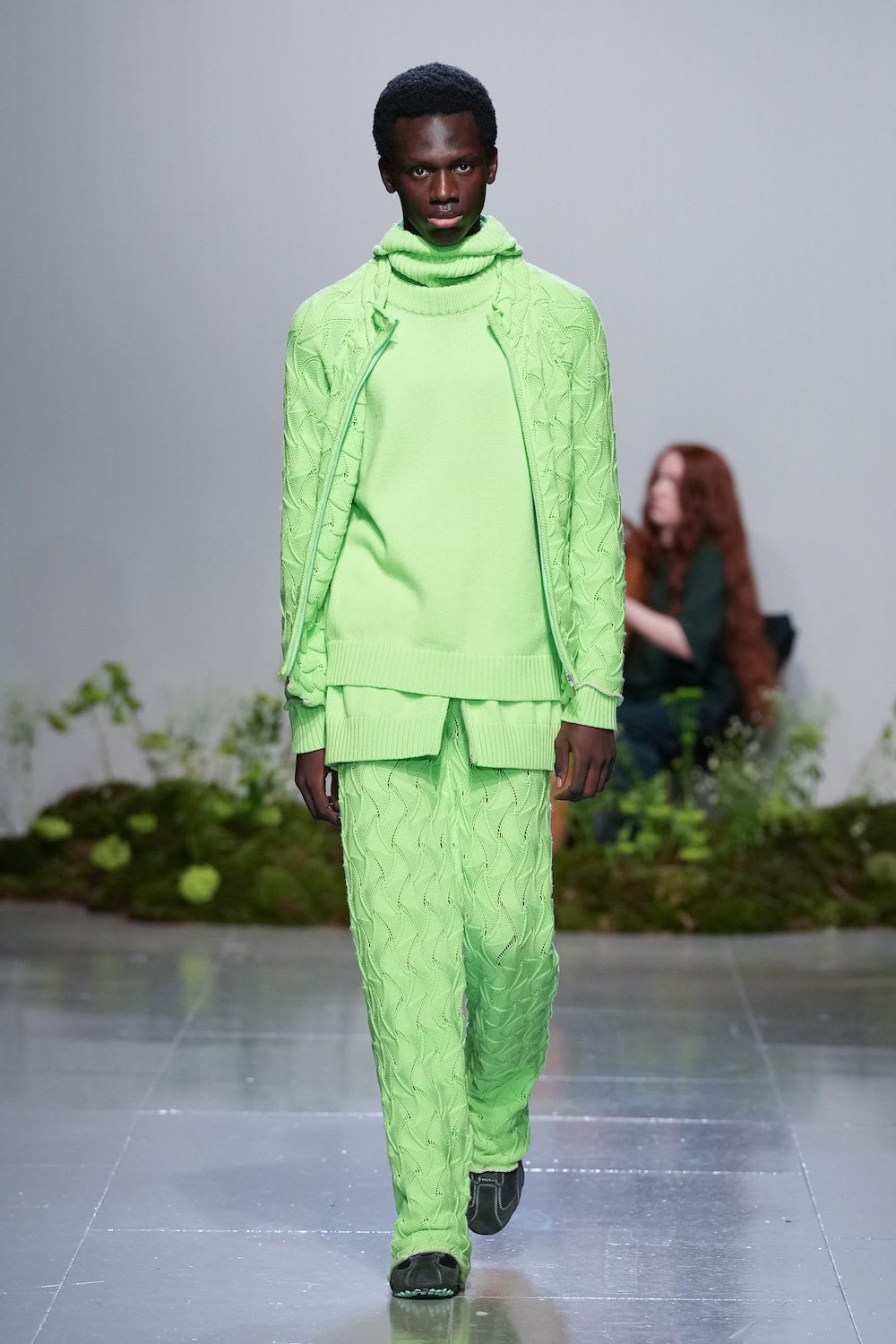 Image courtesy of Robyn Lynch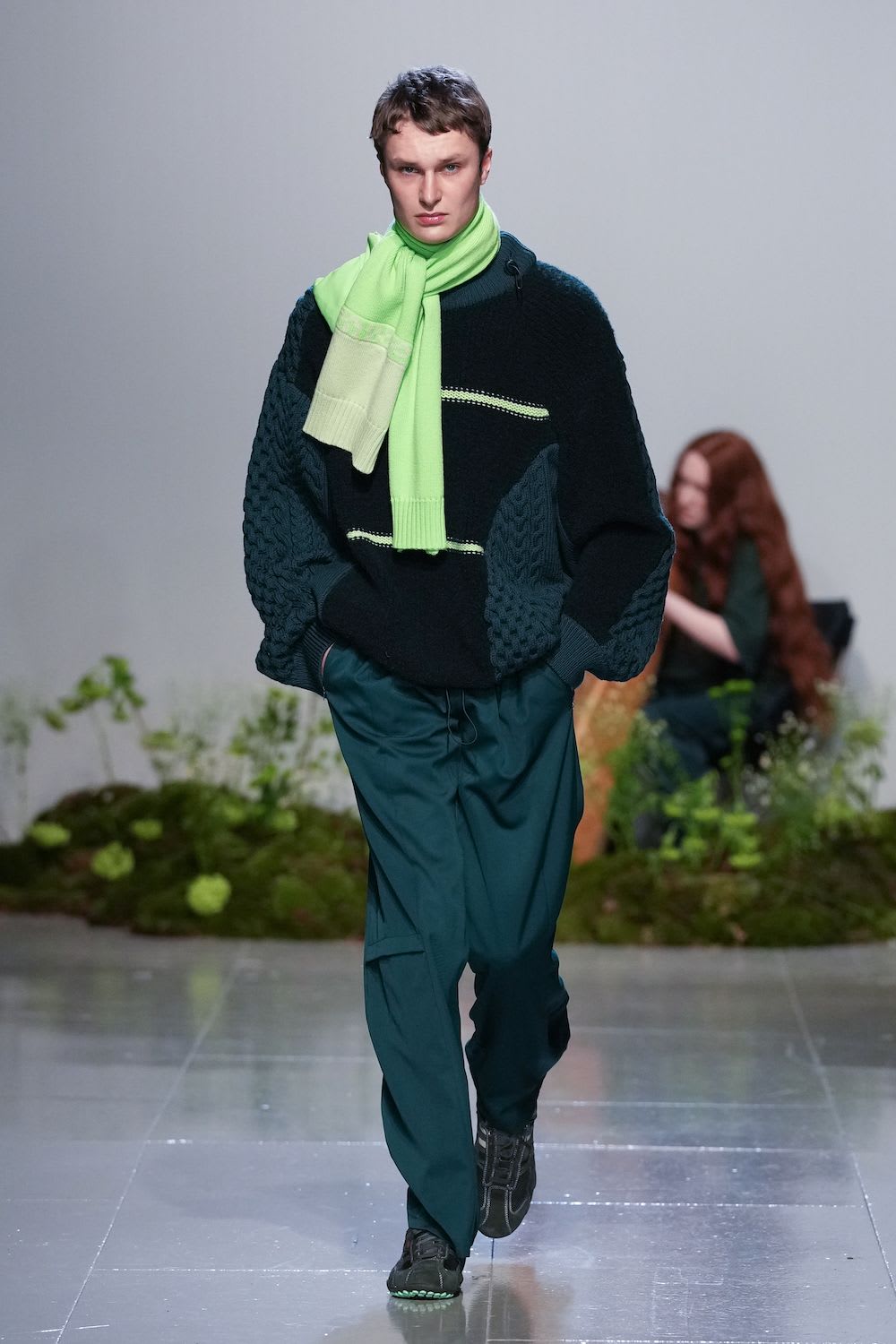 Image courtesy of Robyn Lynch
Image courtesy of Robyn Lynch