'Homesick fashion': How Missing My Home Changed My Style
A complicated relationship with my Asianness made me consider the nature of 'home', and the power of fashion
image Evianne Suen
words Evianne Suen
For months, I've been mulling over what I'd wear once I was free from Hong Kong's 21-day quarantine. Perhaps I would recycle my New Year's Eve in London ensemble: a shrug cape, corset, tulle skirt, fishnets, combat boots and graphic liner traced with pearls - all white, to match my freshly bleached hair.
I could already feel the stares - five times more than what I'd get in the UK, my 'home' of five years since I moved from Hong Kong for university in summer '17. I've always been scrutinised by disapproving strangers for how I dressed, even if it was outrageously tamer than now (jeans and a crop top, always sans makeup). Did strangers on the street think I dress for their attention? Did they want my clothes? My audacity?
During my foray in 'the West', I've made peace with my aquiline face, my overly large feet, my scoliosis, and my overall asymmetry. The body I've hated from years of being told to eat more, then eat less, that I've gotten too tired or busy or frankly, too bored to nitpick, especially when lockdown came around again. I started feeling desperately homesick - but still, I feared a war with my body again when I eventually did get back to Hong Kong.
"I'll always miss my family, but I was never comfortable in Hong Kong. I'd always been too sad, too Westernised, too something"
I realised I'd never felt at home back home. I'll always miss my family, but I was never comfortable in Hong Kong. I'd always been too sad, too Westernised, too something. I literally stood out because of my height and I would never conform to the beauty ideal of not drawing attention; instead, I wore luxury minimalism in the form of white t-shirts, blue jeans and a Cartier bracelet. And so, when I started missing home the moment I landed here, I also hated that I did.
I told myself I wasn't who I used to be back there, and worked the excess I was told to resist in Hong Kong into a new aesthetic. A new exterior identity. I experimented with pastel maximalism inspired by Jules in Euphoria and campy fairycore embodied by Grimes – but it stranded me somewhere else. I experienced mocking snipes that I'm 'not Asian enough' from people I used to know who thought glittery eyeshadow and patterned tights were radical. I reached a complicated crossroads: I resented Chinese culture for its restrictive standards, but yearned to "reconnect" with my 'Asianness'.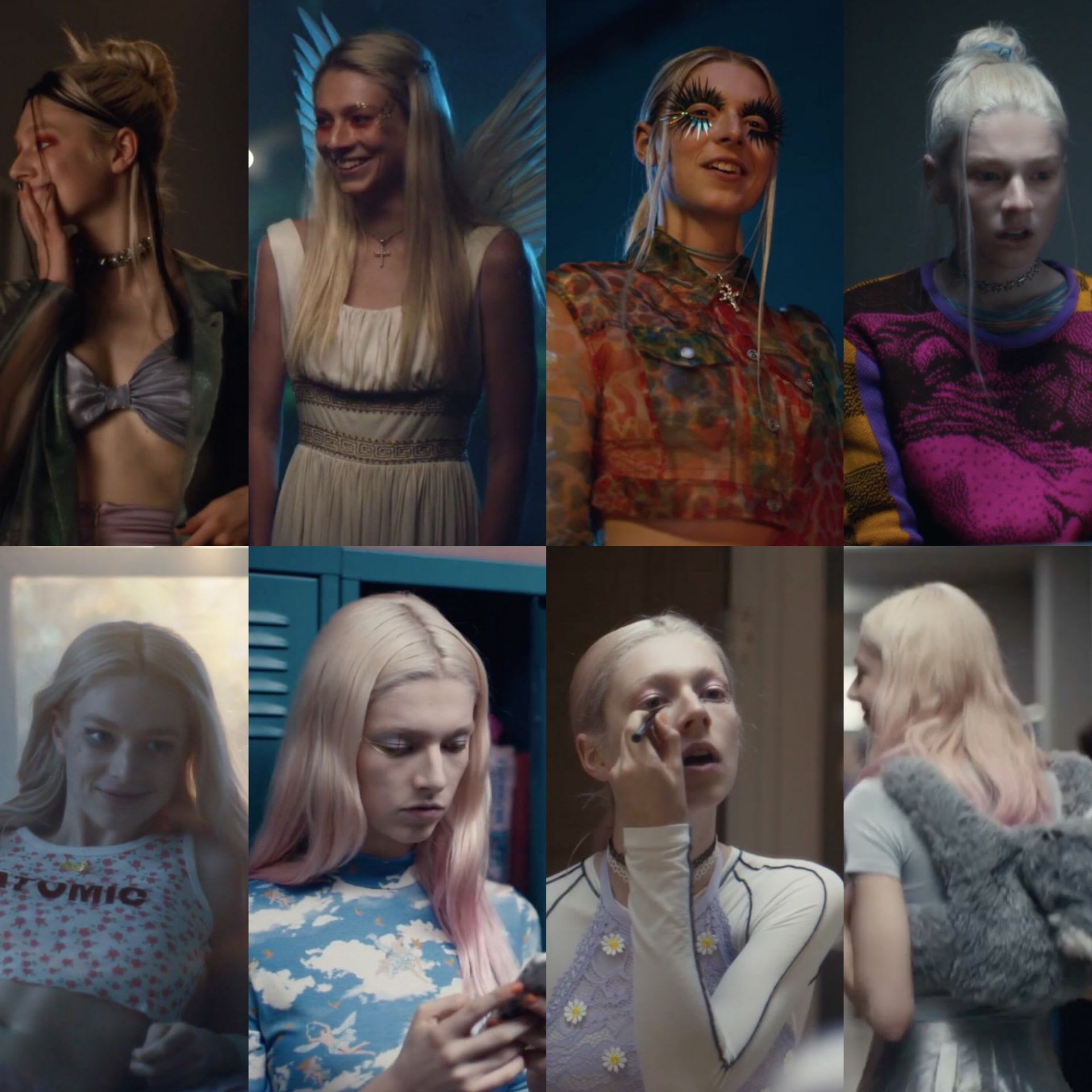 This is where diasporic Asian media fell perfectly into my lap - people who were proud to express themselves at an intersection of identity and culture that I was struggling to navigate. I fawned over Shang-Chi and its Asian-led cast: I'd grown up watching Fala Chen and Tony Leung on Hong Kong TV channels at dinnertime. I obsessively listened to metal pop artist Jazmin Bean, whose eerie sharpness and simultaneous softness was inspired and even embraced by their Filipino grandma. I laughed and cried with Awkwafina is Nora from Queens. These modern touchstones of the Asian diaspora's culture helped me understand that 'home' is an ever-changing concept - it isn't necessarily beautiful or straightforward, or even very comfortable - and it is never perfect. But it is also whatever you want it to be, wherever you feel a sense of belonging, even if it's not a place.
I began externalising this epiphany about home and what it means to me, with my body as the medium. How would I dress on the streets of Hong Kong with this new-found understanding of my identity? Perhaps an editorial look inspired by @meicrosoft or @kickiyangz or @serenaaide, paired with Ai Mei Li-style arm gloves I poorly DIY'ed at home, and a subversive basic set from GANGYOUNG. In my dreams, I'm wearing Sultry Virgin to work, and Kim Shui and Mukzin while wandering around Gabrielle Solanga's Hong Kong-infused dreamscape. And I'm always going to show off my origami jewellery from Bami London, which my friend started during lockdown. The hybrid, multifaceted creativity of diasporic Asian artists makes me feel more than grounded in myself, powerful.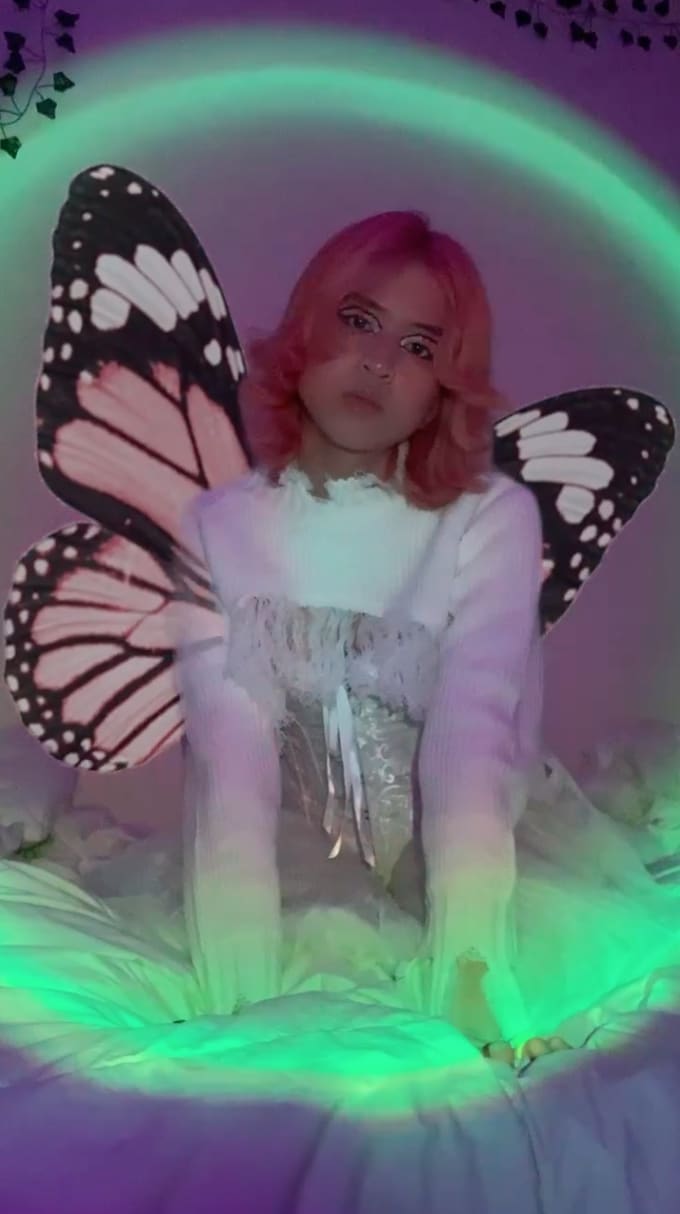 Art has long contended with the concept of 'home', in the ways my own aesthetic self-expression still does today. Will I ever reach a point of stability? Settle down? Probably not - but I've realised that's not what I want. I'm still reckoning with my body and identity, but whatever I end up wearing the second I'm out of quarantine, I already know I'll finally feel at home, at home.