PinkPantheress on partial hearing loss: "I did my mourning already"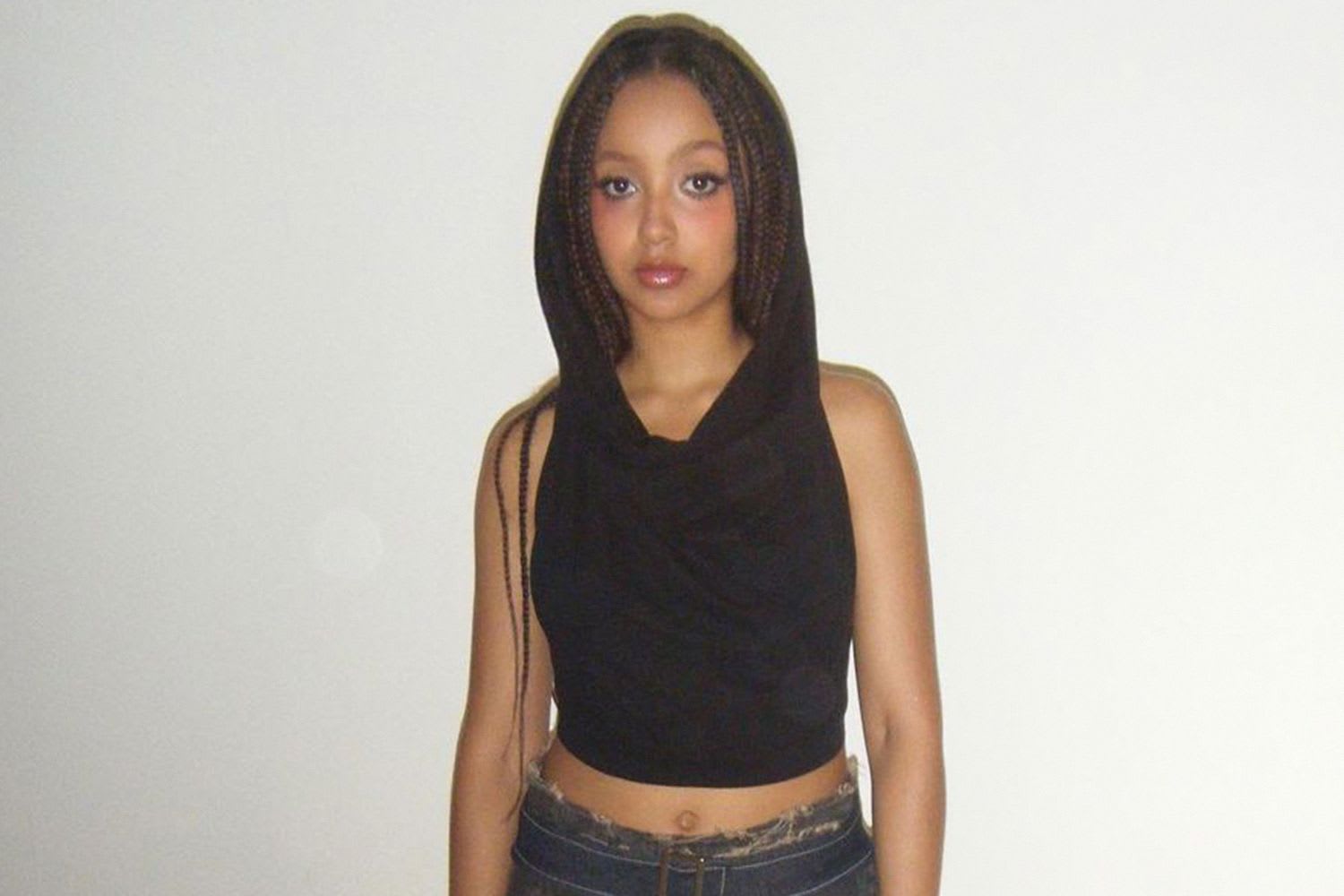 The "Boy's a Liar" singer has opened up about making and performing music after losing 80% of her hearing in one ear
image Instagram via @pinkpantheress
words Lucy O'Brien
If you're anything like us, you need an emotional support PinkPantheress track to get through the day (rn, it's "Do you miss me?"). But even if you're not a diehard fan, there's been no escaping the rise of the 21-year-old professional sad girl and handbag aficionado.
First emerging as a quasi-anonymous TikTok sensation over lockdown, thanks to her sped-up sonic collages of 00s garage and dnb and sugary vocals, she's gone on to become one of the biggest artists of the moment after the release of her debut mixtape To Hell with It in late 2021 and the success of "Boy's A Liar Pt 2" (the remix of her breakup anthem "Boy's A Liar") featuring people's princess Ice Spice.
And while she's known for mostly keeping details of her private life out of the press and off social media, she's recently been giving fans major updates on her health. Last year, after cancelling her appearance at the Primavera music festival in June, PinkPantheress revealed on Twitter that she has "partial hearing loss" and needed time off from performing live. A few months later in October, she explained on TikTok that she is "80%" deaf in one ear.
Now, she's opened up about her hearing loss in an interview with the BBC, revealing that she "did all her mourning already" and has come to terms with the condition. She also explained that loss to her hearing, which she said came on gradually, has impacted her work as a musician. "To state the obvious, making music has gotten harder," she explained.
you are missing out on some content here because you rejected our cookies. want to change that?
But despite these challenges, the Brit award winner indicated she still plans to continue making music and will prioritise maintaining her current level of hearing. "I told myself that, whatever happens, you still have another good working ear. As long as you protect that, you're going to be fine."
While hopes for a debut album aren't off the table, the musician is in no rush to make one – she's currently planning on making time for a much-deserved break. "I definitely haven't started plotting [an album]," she explained. "I'm just taking my time. I feel like, already, the year has been so crazy and hectic so I'm just taking a wee break." Well deserved, babe.
For the time being, we're happy to keep listening to "Boy's A Liar" on repeat.