Boy's a Liar Pt. 3? Ice Spice collabs with North West On TikTok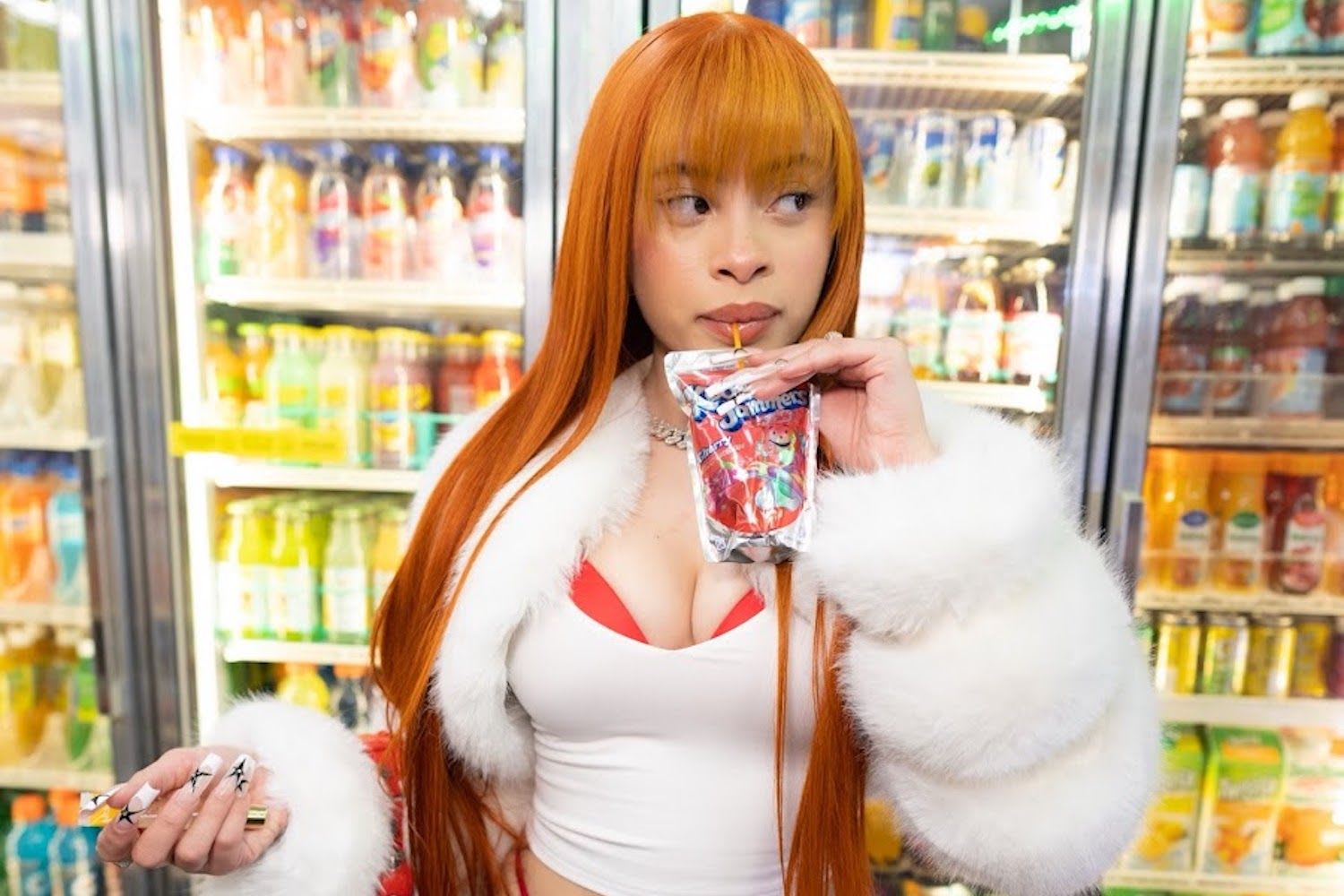 Protect North at all costs!
image YouTube
words Megan Wallace
At the beginning of this year, there was one topic no-one would stop talking about: nepo babies. And yes, nepotism and the structural advantages of the offspring of the rich and famous is, objectively, a Bad Thing. But when the revolution comes, there will be some nepos that we will be saving from the guillotine — from Miley Cyrus to Jaime Lee Curtis.
And among the new generation of children blessed by trust funds and X-factor DNA, we'll always have a special place in our hearts for North West. Born into the Kardashian-Jenner social media dynasty on one hand and Ye's complicated artistic legacy on the other, she's been a fixture of the tabloids since before she was born. And now, she's growing up in front of the many, many cameras.
This has led to multiple run-ins with the paparazzi — most recently with her holding up a hand-written sign saying "STOP" to photographers taking pictures of her and her mother at Paris Fashion Week in July. It's ultimately quite heartbreaking to see someone so young (she is just 9 years old) being followed by the media — which is why it's particularly wholesome to see her enjoy life like a normal, yet very privileged, kid.
So, when North fulfilled every tween's fantasy by having a play date with woman of the moment Ice Spice this weekend, we were very here for it. On Saturday, Ice Spice could be seen in two TikToks on the North and Kim shared account, dancing with North in her living room to tracks like "Boys a Liar Pt. 2".
North then posted a cute pencil drawing of Ice Spice, followed with a text slide saying "Just met Ice Spice literally screaming. She is so nice."
Whatever happens, protect North West at all costs.
you are missing out on some content here because you rejected our cookies. want to change that?
you are missing out on some content here because you rejected our cookies. want to change that?